https://www.axios.com/newsletters/axios-pm-a2367c34-ba25-41ec-b512-c7ea2ac950a5.html?chunk=0#story0
1 big thing: How to read today's historic Korea news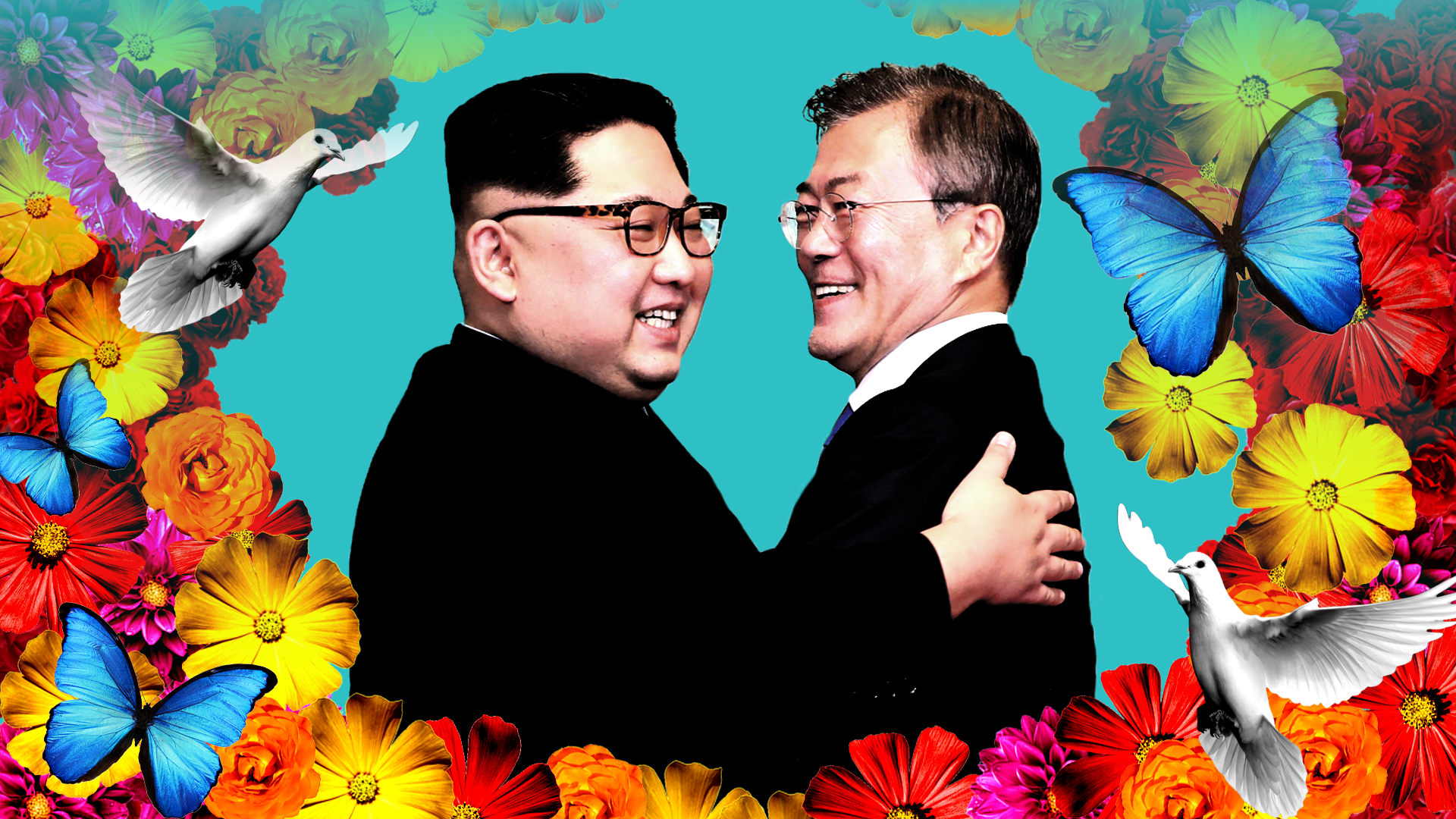 Now that the initial shock has worn off from today's Korean news, here's a brief survey of the reasons for skepticism and optimism about peace and denuclearization.
Why it matters: Today is only the beginning of a lengthy process, and we've been burned by early optimism in the past.
Skepticism:
"North and South Korean leaders have signed grand peace documents before, in 2000 and 2007, and neither lasted. In 2012, North Korea agreed not to test missiles and then weeks later fired one off but called it a 'satellite' launch." [NYT's Nicholas Kristof]
Kim Jong-un "may also be exhibiting a degree of confidence and security because of his nuclear weapons and ballistic missiles, which suggests he is unlikely to give them up." [Richard Haass]
The language released today "hews to a phrase preferred by Pyongyang that critics of the rapprochement say conditions any North Korean actions on the withdrawal of the U.S. military from South Korea." [WSJ]
China could demand U.S. troops leave South Korea in exchange for a permanent peace treaty. [NYT's Choe Sang-Hun]
"We put [the odds of denuclearizing during Trump's first term] at 5 percent." [Eurasia Group's Meredith Sumpter]
Optimism:
"[T]he new actors (Kim, Moon and Trump) and new setting (a de facto nuclear North Korea under different leadership) might lead to a different ending this time." [Gi-Wook Shin]
"New U.S. Secretary of State Mike Pompeo said he believed Mr. Kim was serious about reaching a deal." [WSJ]
"It's hard to see the U.S. credibly threatening military pre-emption when peace is breaking out across the peninsula — which is precisely the point." [Ian Bremmer]
"South Korean officials do not believe that Mr. Kim will swiftly relinquish his nuclear weapons. But there is a growing belief in Seoul that he might ultimately bargain them away, if it helps him rebuild the economy." [NYT]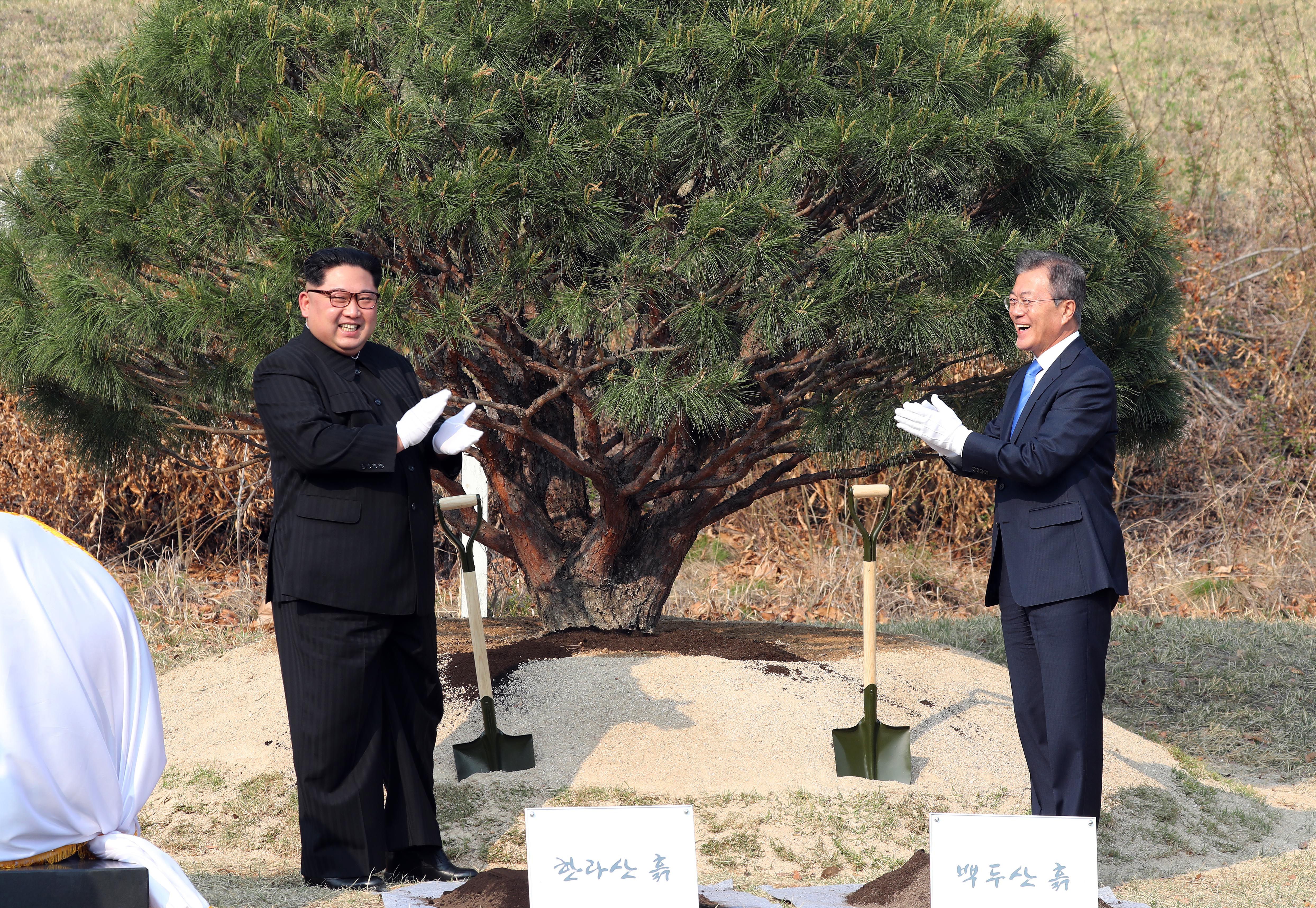 Photo: Korea Summit Press Pool/Getty Images
https://www.axios.com/newsletters/axios-pm-a2367c34-ba25-41ec-b512-c7ea2ac950a5.html?chunk=1#story1
2. What you missed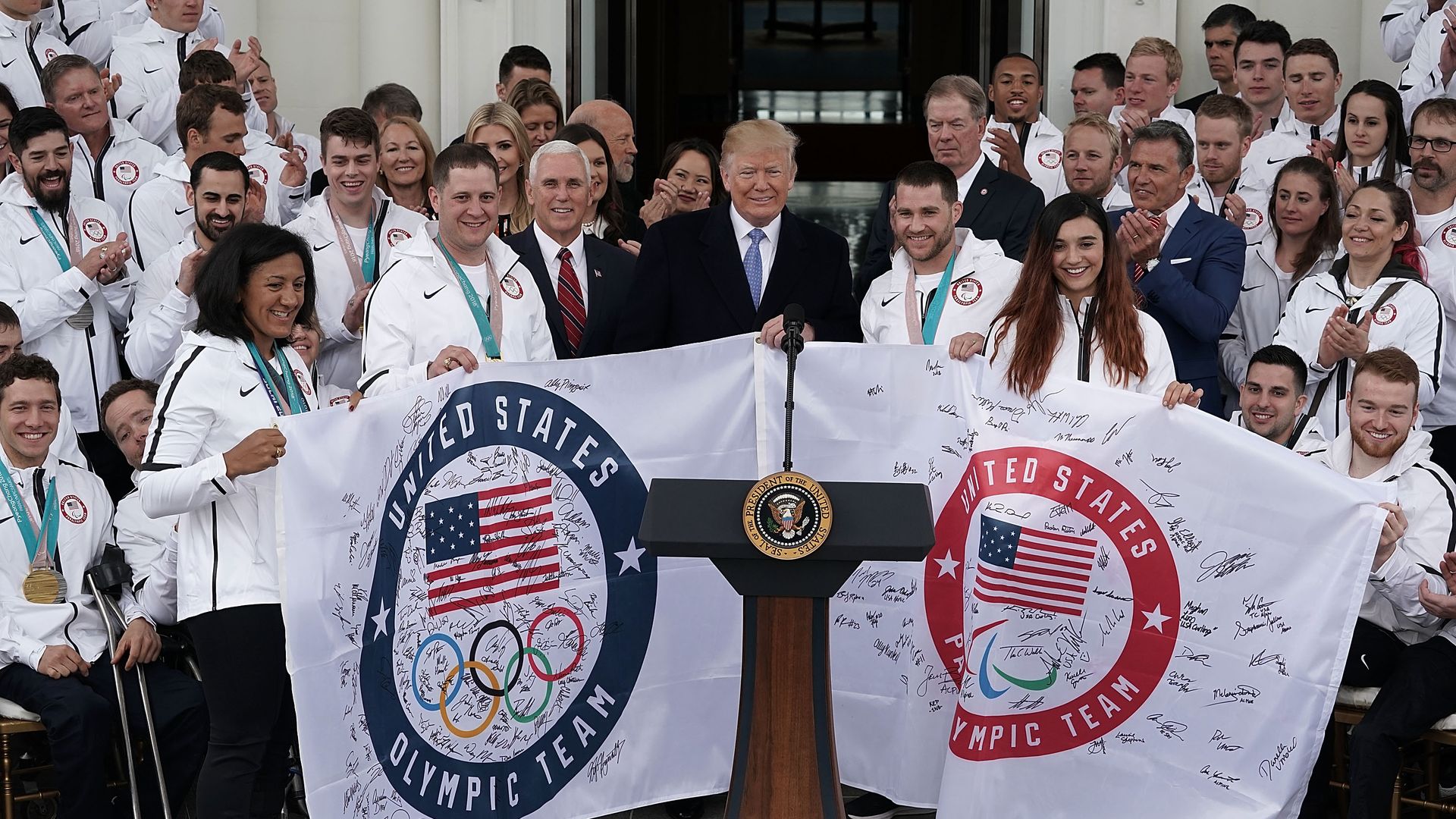 https://www.axios.com/newsletters/axios-pm-a2367c34-ba25-41ec-b512-c7ea2ac950a5.html?chunk=2#story2
3. 1 fun thing
"On a concourse down Citi Field's first-base line, weekend warriors of all shapes and sizes scaled a roughly 20-foot-tall cargo net, flipped over the top of the A-shaped structure and crawled down the other side," the AP's Jake Seiner reports.
Spartan Race founder and CEO Joe De Sena conducted the first of these races in 2007.
The sport went big-time as war vets came home seeking activities "more extreme than beer league softball."
It now hosts 200+ races a year, and wants to be an Olympic sport.