Situational awareness: "Dow posts biggest one-day fall in 3 months; concerns over Trump agenda grow," by CNBC's Fred Imbert.
https://www.axios.com/newsletters/axios-pm-a13f8a18-a606-4346-b7b3-a32af63970a7.html?chunk=0#story0
ISIS claims Barcelona attack
At least 12 are dead and more than 80 wounded after a van drove down a crowded sidewalk today in Barcelona, Spain. Two reported assailants are in police custody.
Police have described the attack as an act of terror, and ISIS has claimed responsibility, per the NYTimes' Anne-Sophie Bolon, Palko Karasz and Rukmini Callimachi:
"Witnesses described people screaming and running for their lives as the driver of the van wove back and forth just before 6 p.m., apparently trying to hit as many people as he could. Police officers swept through the area near Las Ramblas, a wide boulevard with a large pedestrianized section, telling people to get out of the area."
"'I heard a crowd screaming,' Tom Markwell, a tourist from New Orleans, told the BBC after the attack, the latest in a series claimed by Islamist militants involving vehicles plowing into crowds. 'It sounded like they were screaming for a movie star.'"
Why it matters: "Until Thursday, Spain had been spared from the recent wave of terrorist attacks in Europe, committed by extremists in France, Germany, Britain and elsewhere."
Trump tweet: "The United States condemns the terror attack in Barcelona, Spain, and will do whatever is necessary to help. Be tough & strong, we love you!"
https://www.axios.com/newsletters/axios-pm-a13f8a18-a606-4346-b7b3-a32af63970a7.html?chunk=1#story1
What you missed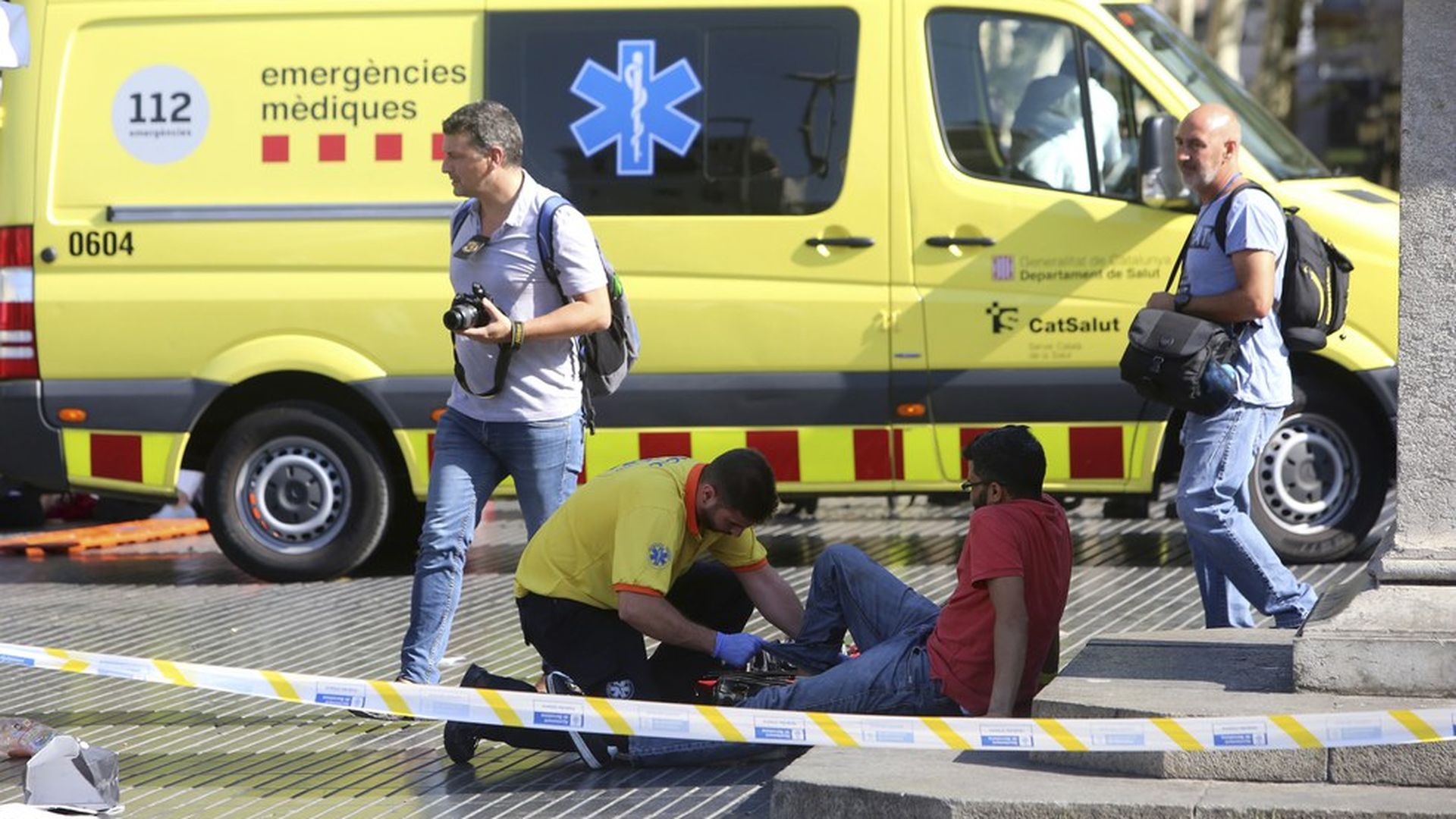 https://www.axios.com/newsletters/axios-pm-a13f8a18-a606-4346-b7b3-a32af63970a7.html?chunk=2#story2