November 22, 2021
Today's PM — edited by Justin Green — is 594 words, a 2-minute read.
1 big thing: Waukesha backstory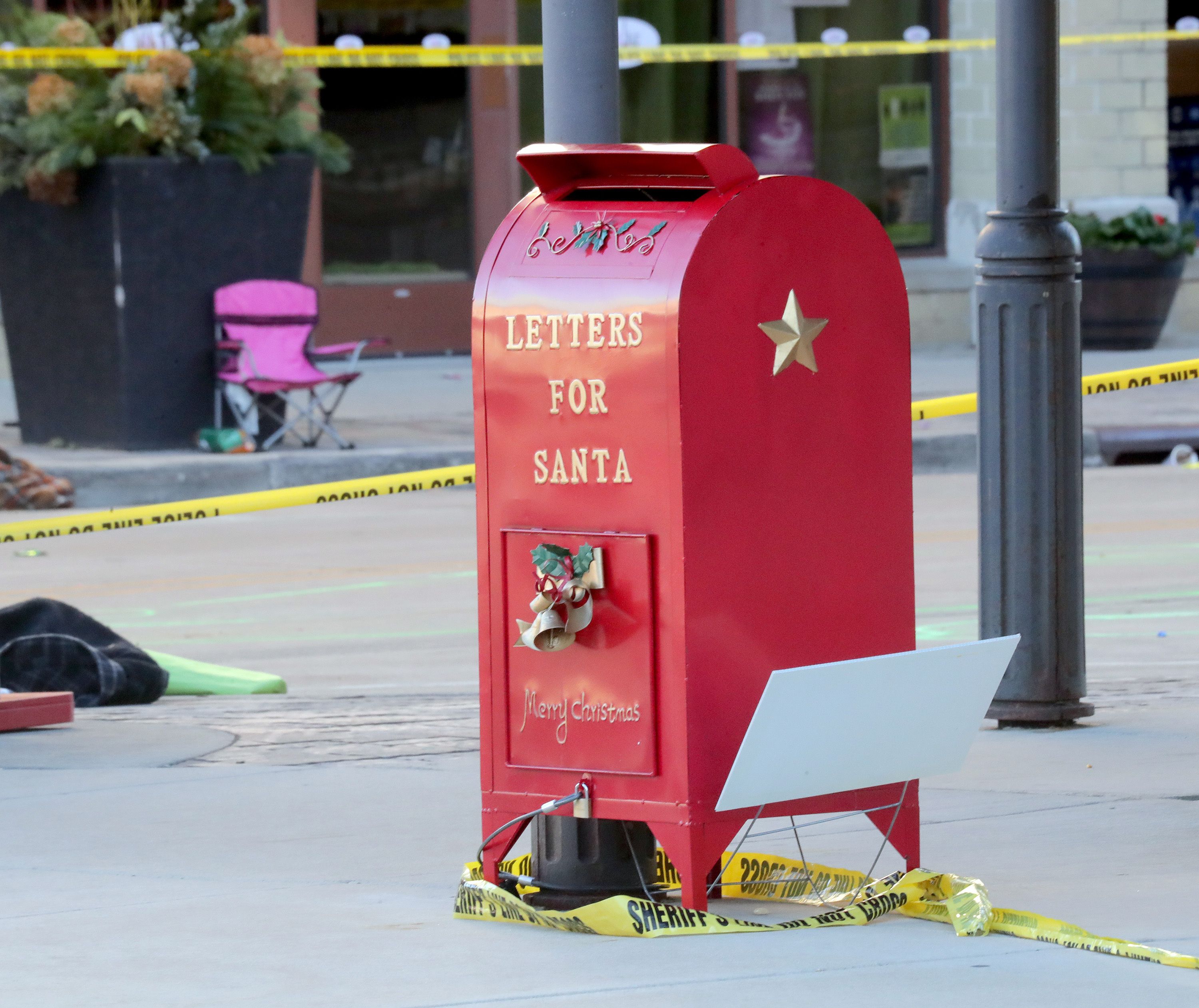 Two days before allegedly driving his car through a Waukesha crowd and killing five people, Darrell Brooks was freed on $1,000 bail after being charged with running over a woman at a gas station, hospitalizing her.
Police named Brooks, 39, as their suspect in Sunday's parade crash and said he faces five counts of intentional homicide, Axios' Ivana Saric reports.
Officials "are confident [Brooks] acted alone" and said there was no evidence it was a terror attack.
Waukesha Police chief Daniel Thompson said Brooks had been involved in a "domestic disturbance" before driving his car through the crowd.
The big picture: In the past two years, Brooks has been charged three times with reckless endangerment of others, the Milwaukee Journal Sentinel reported.
2. "Axios on HBO": Swan challenges Tlaib on emptying federal prisons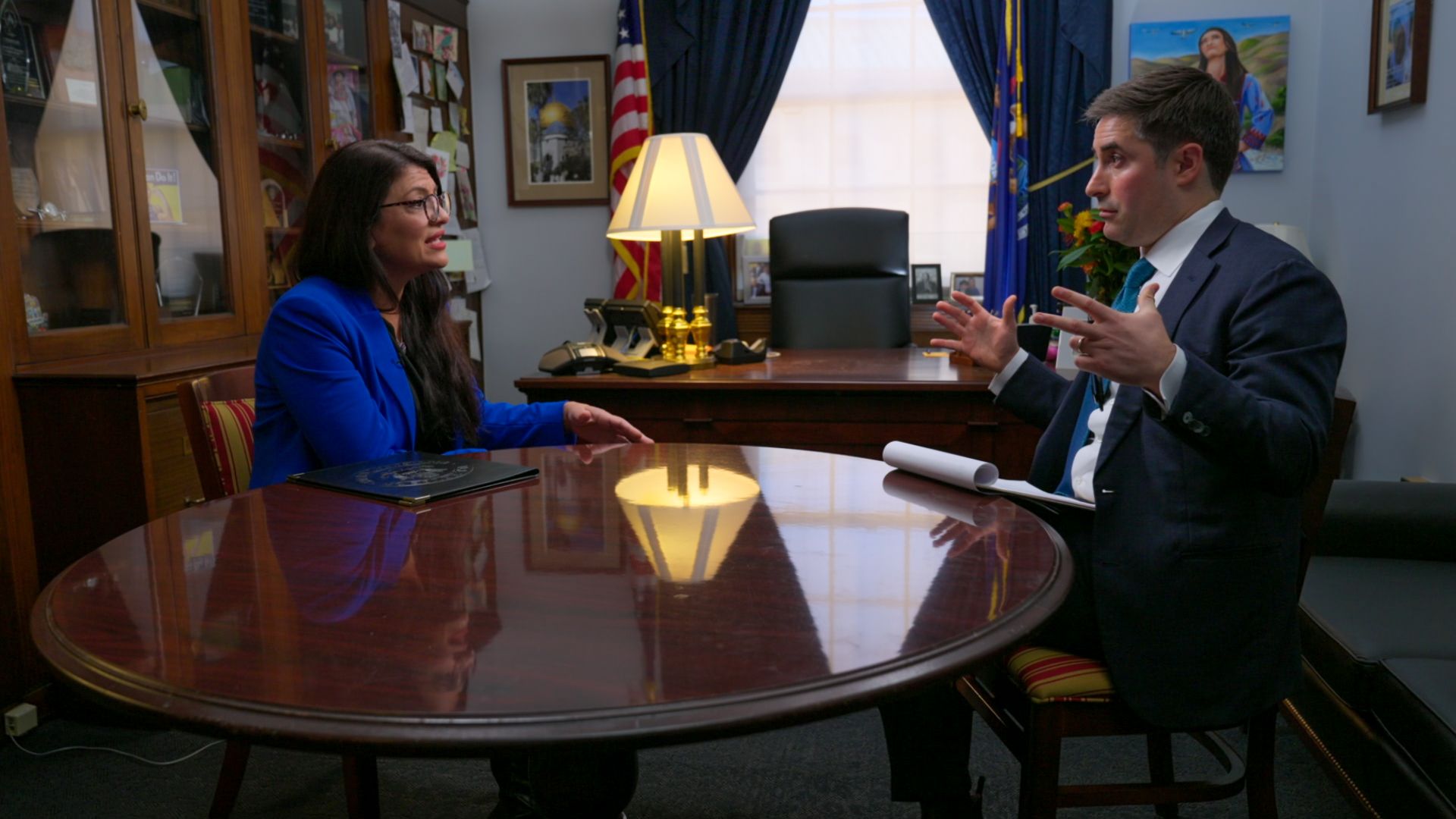 On "Axios on HBO," Jonathan Swan challenged Rep. Rashida Tlaib (D-Mich.) on the breadth of a plan for closing federal prisons that she has endorsed — and is supported by some criminal-justice activists.
"[E]veryone's like, 'Oh my God, we're going to just release everybody.' That's not — ," Tlaib said.
Swan interjected that the BREATHE Act "actually says: Release everyone" from federal prisons over 10 years.
Why it matters: While prison reform is a mainstream position within the Democratic Party, federal prison abolition — which Tlaib has advocated — is not. These law-and-order issues have come to the center of political contests throughout the country as crime rates have risen.
Swan asked to what extent Tlaib has wrestled with potential downsides to the reforms she backs — namely that the federal prison population contains dangerous criminals.
Tlaib: "But did you see how many people are mentally ill that are in prison right now?"
Swan: "But there are, like, human traffickers."
Tlaib: "Oh, I know. ... Look at who's in prison now ... folks that are mentally ill, that have substance-abuse problems. ... And obviously there's a process of looking at how can we get away from mass incarceration and move toward care first."
3. Biden stares down progressives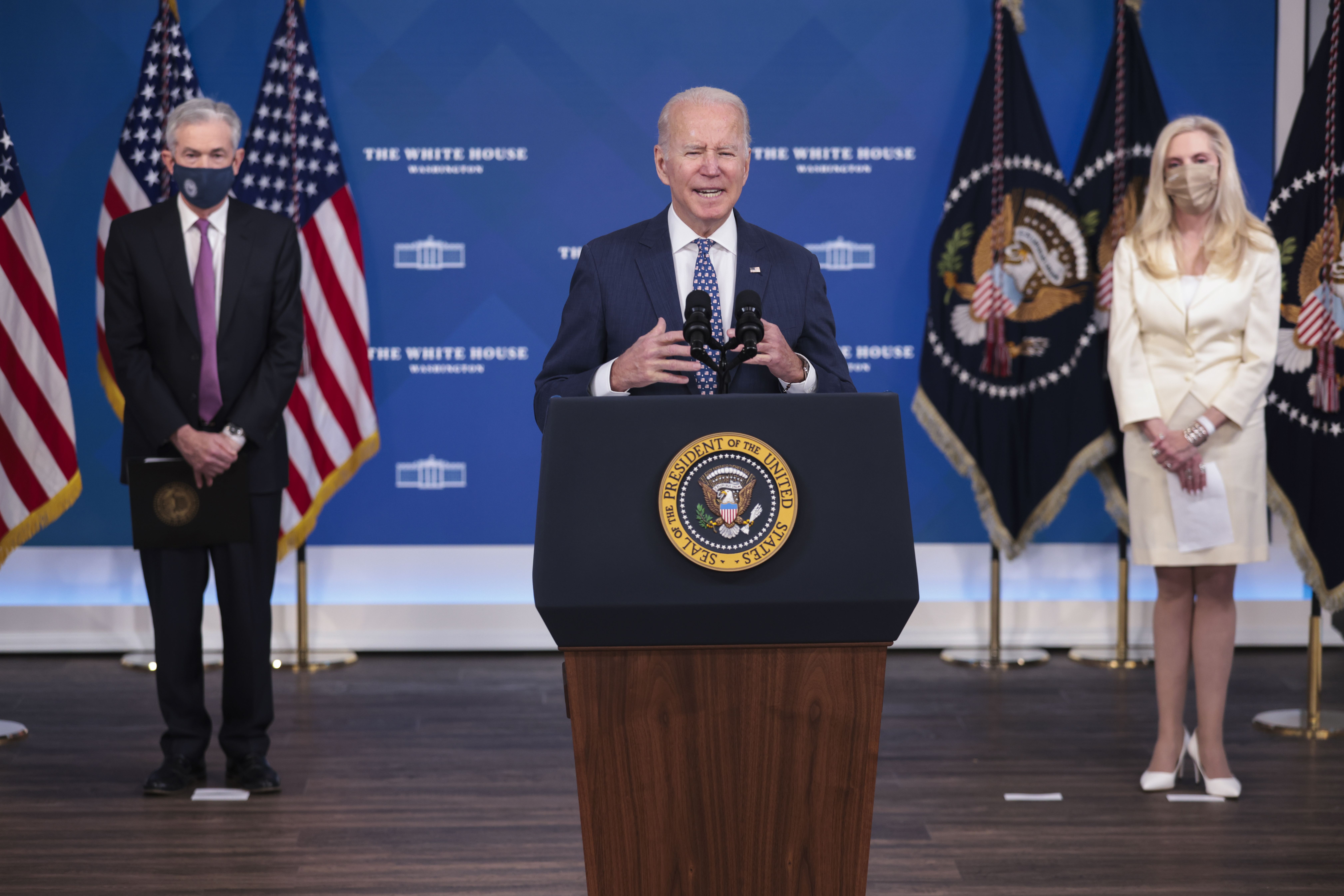 President Biden's nomination of Jerome Powell for a second term as Fed chair is a sign Biden is willing to stare down progressives, Axios' Hans Nichols reports.
Why it matters: Biden decided not to risk a political fight about the Fed with the fate of his Build Back Better agenda still up in the air.
Biden wasn't willing to forsake Powell for a marginally more progressive candidate, like Fed governor Lael Brainard, simply to appease Sen. Elizabeth Warren (D-Mass.), who called Powell a "dangerous man" to his face at a September Senate hearing.
The big picture: Powell and Brainard appear not to have substantially different views on inflation and how quickly to remove stimulus from the economy.
Biden's move opts for continuity and an easy confirmation process over a symbolic fight that could have risked market turmoil.
What we're watching: The White House hinted that progressives may be more pleased with his future Fed picks, promising that diversity would be a key factor in filling three other positions.
🦃 4. Closed on Thanksgivings, forever
Target stores will be closed on Thanksgiving Day this year, as well as all future Thanksgiving Days.
"What started as a temporary measure driven by the pandemic is now our new standard," CEO Brian Cornell wrote to employees.
"You don't have to wonder whether this is the last Thanksgiving you'll spend with family and friends for a while," he added.
The bottom line, via Axios' Dan Primack: This reflects employers' increased efforts to keep workers — and a recognition that pandemic-era consumers are more prone to shop online.