June 08, 2021
Good afternoon: Today's PM — edited by Justin Green — is 445 words, a 1.5-minute read.
1 big thing: The FBI's secret messaging sting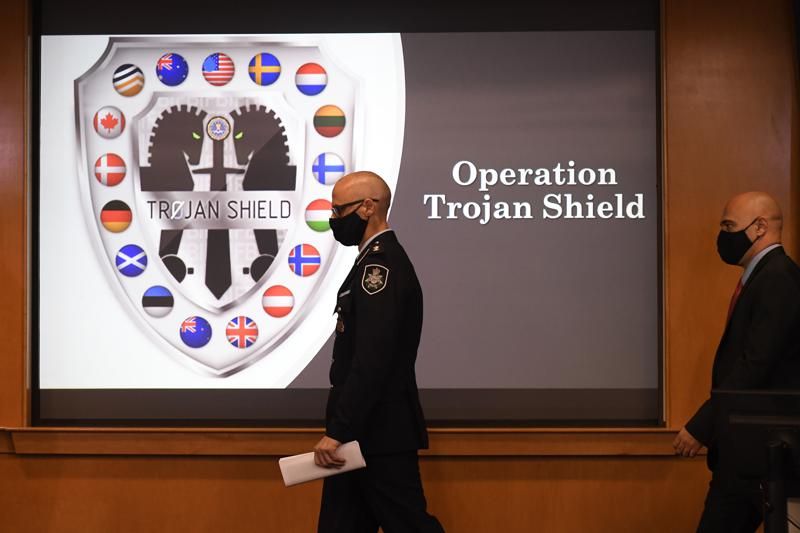 The FBI unveiled an "unprecedented blow" to organized crime, saying agents secretly created a secure messaging system that gangs unwittingly used to arrange drug deals, order killings and launder money.
Law enforcement was able to listen in on all of it. "After users spoke of desiring smaller, newer phones, the authorities began to provide them," the N.Y. Times reports (subscription).
Operation Trojan Shield led to police raids in 16 nations.
More than 800 suspects were arrested, and more than 32 tons of drugs were seized along with 250 firearms, 55 luxury cars, and more than $148 million in cash and cryptocurrencies, AP reports.
Between the lines: The FBI used the lure of a reduced jail sentence to get a former drug trafficker to help it launch its own network, Reuters reports.
That collaborator helped seed the devices to distributors. The devices quickly became popular, with law enforcement able to view every message.
Italian organized crime, biker gangs and transnational drug syndicates were all users.
"[C]riminals used the phones openly, often not even using code words and frequently sharing photos of massive drug consignments and details of how they would be transported," per Reuters.
The bottom line: Australian Federal Police Commander Jennifer Hearst called it "a watershed moment in global law enforcement history."
2. Not for the faint of heart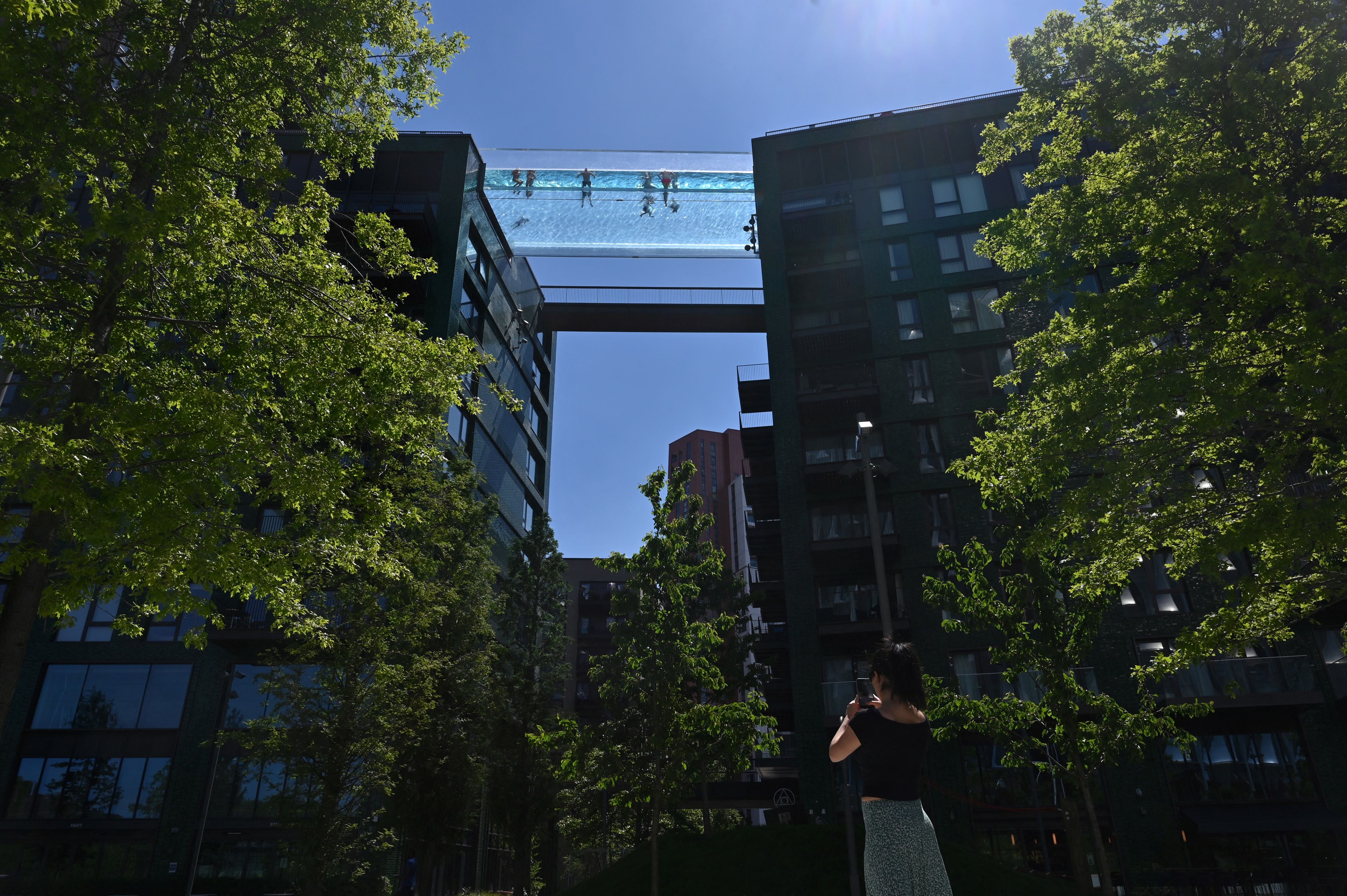 People swim in a newly opened Sky Pool in London.
The transparent pool is suspended 115 feet above ground, between two apartment buildings next to the U.S. Embassy.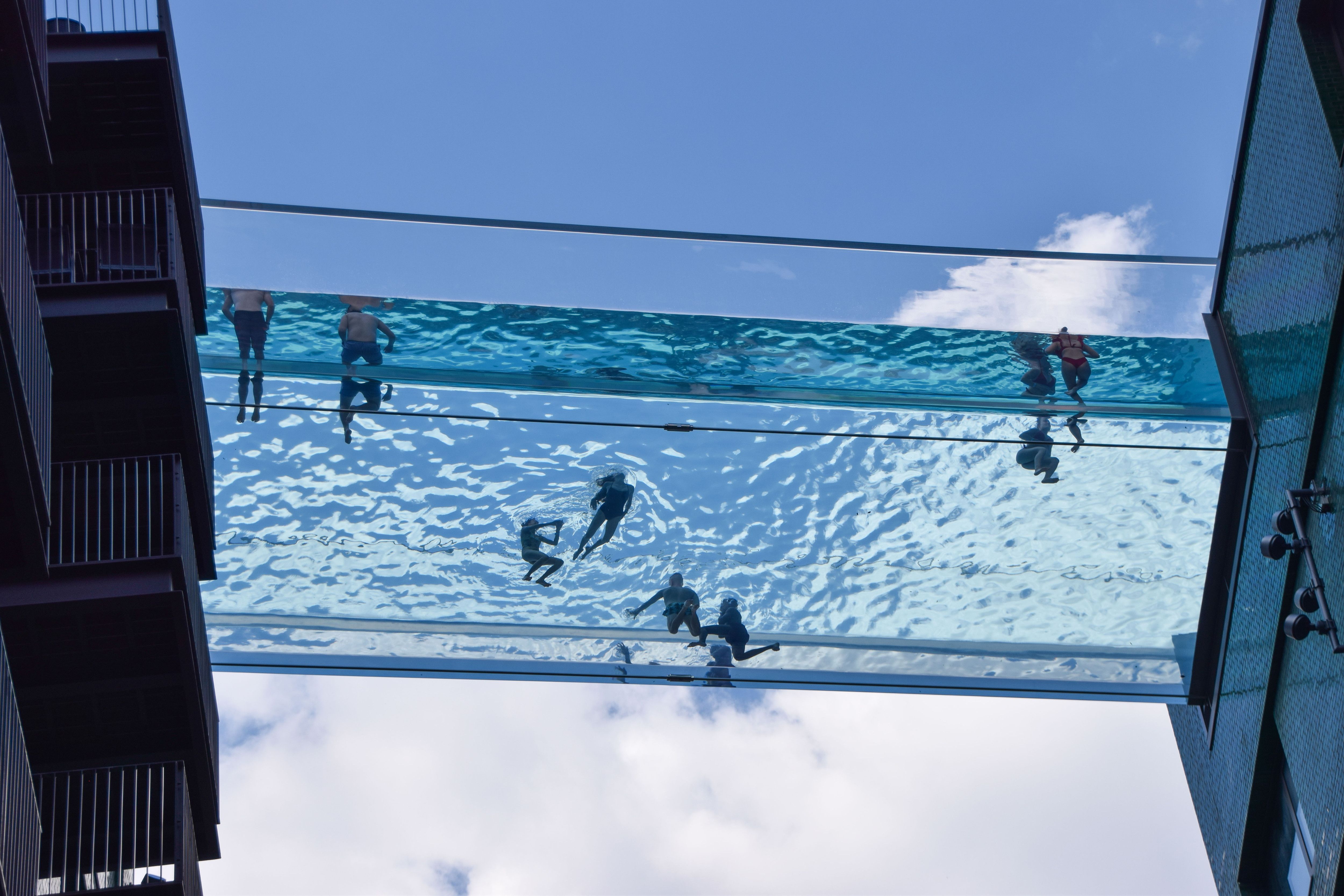 3. Catch up quick
First Biden judge confirmed: The Senate approved Julien Xavier Neals to be U.S. District Judge for the District of New Jersey.
A Virginia judge ruled that a Loudoun County teacher who refused to use the current names and pronouns of transgender students should immediately return to work, WashPost reports.
White House senior adviser for coronavirus response Andy Slavitt is leaving his temporary role as the pandemic eases in the U.S.
New D.C. unicorn: Morning Consult raised a $60 million Series B round that values the company at over $1 billion.
The tiniest astronauts: Squids and tardigrades are now safely ensconced on the International Space Station after their flight to space this weekend. Go deeper.
4. 1 smile to go: Retro revival
University of Maine student Will Emanuel "fell in the rabbit hole" and bought about 50–55 albums during the pandemic, AP reports.
At 20, Emanuel is part of a new generation drawn to the warm sound, album art and retro vibe of vinyl records.
The big picture: Vinyl record sales soared 29% to $626 million in 2020, surpassing compact discs in sales revenue.
Megastores like Virgin and Tower Records are long gone. But about 1,400 record stores are still in business, up from about 1,000 stores when the business bottomed out as people shifted to digital music.