March 17, 2022
☘️ Today's St. Patrick's Day PM — edited by Justin Green — is 525 words, a 2-minute read.
1 big thing: Your face is a password, like it or not
Government use of facial recognition is growing despite backlash over bias and privacy concerns, report Axios' Ashley Gold and Peter Clark.
In the U.S., 27 states use ID.me's services to assist with verifying identification for unemployment benefits and other services.
Ukraine has started using Clearview AI's facial recognition services at checkpoints, Reuters reported.
The big picture: Businesses have built lasting databases of personal information over the past decade.
Clearview AI told investors last month that "almost everyone in the world will be identifiable" after it collects its targeted 100 billion facial photos, The Washington Post reported.
Between the lines: The government is pursuing an end to "knowledge-based verification," which assumes that the person giving personal information is its rightful owner.
The bottom line: Civil liberties activists say it's all going way too far.
"There is no way that facial recognition or other tools that collect biometric data can be used in a safe manner," Caitlin Seeley George, campaign director at Fight for the Future, told Axios.
☘️ 2. Biden's unplanned webcam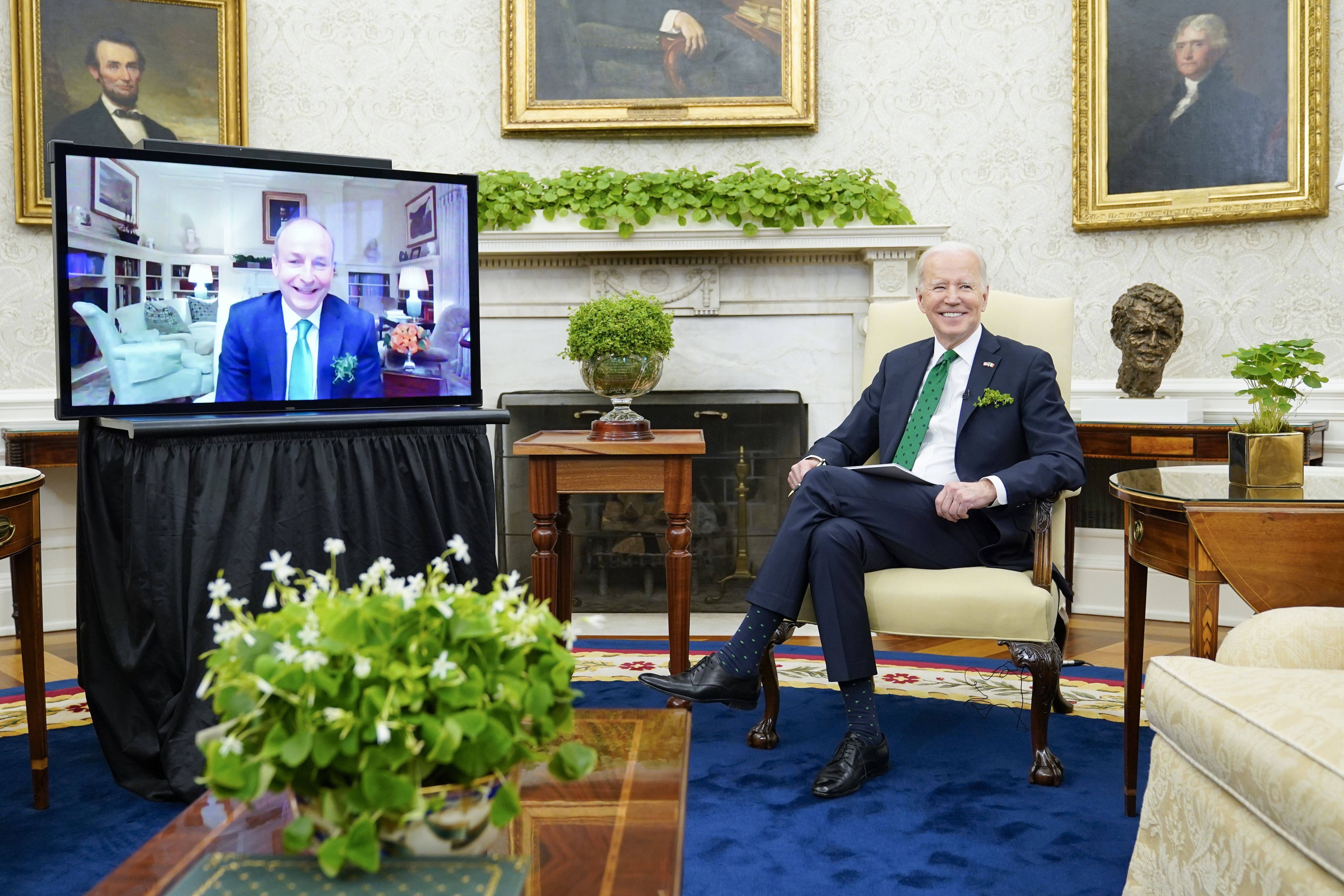 🇮🇪 President Biden met virtually today with Irish Prime Minister Micheál Martin (above) after Martin — Ireland's taoiseach — learned during an event in D.C. last evening that he had tested COVID positive.
3. Catch up quick
🇨🇳 President Biden will speak tomorrow with Chinese President Xi Jinping as "part of our ongoing efforts to maintain open lines of communication," Jen Psaki said in a statement. Go deeper.
😷 Jeff Zients is being replaced next month as White House COVID response coordinator by Dr. Ashish Jha — dean of the Brown University School of Public Health and a frequent TV news guest during the pandemic. Go deeper.
🏎️ Maserati will make an electric version of all of its models by 2025, and it plans to phase out all of its internal combustion engine vehicles by 2030-ish, Bloomberg reports.
4. Future is now: Headless tractors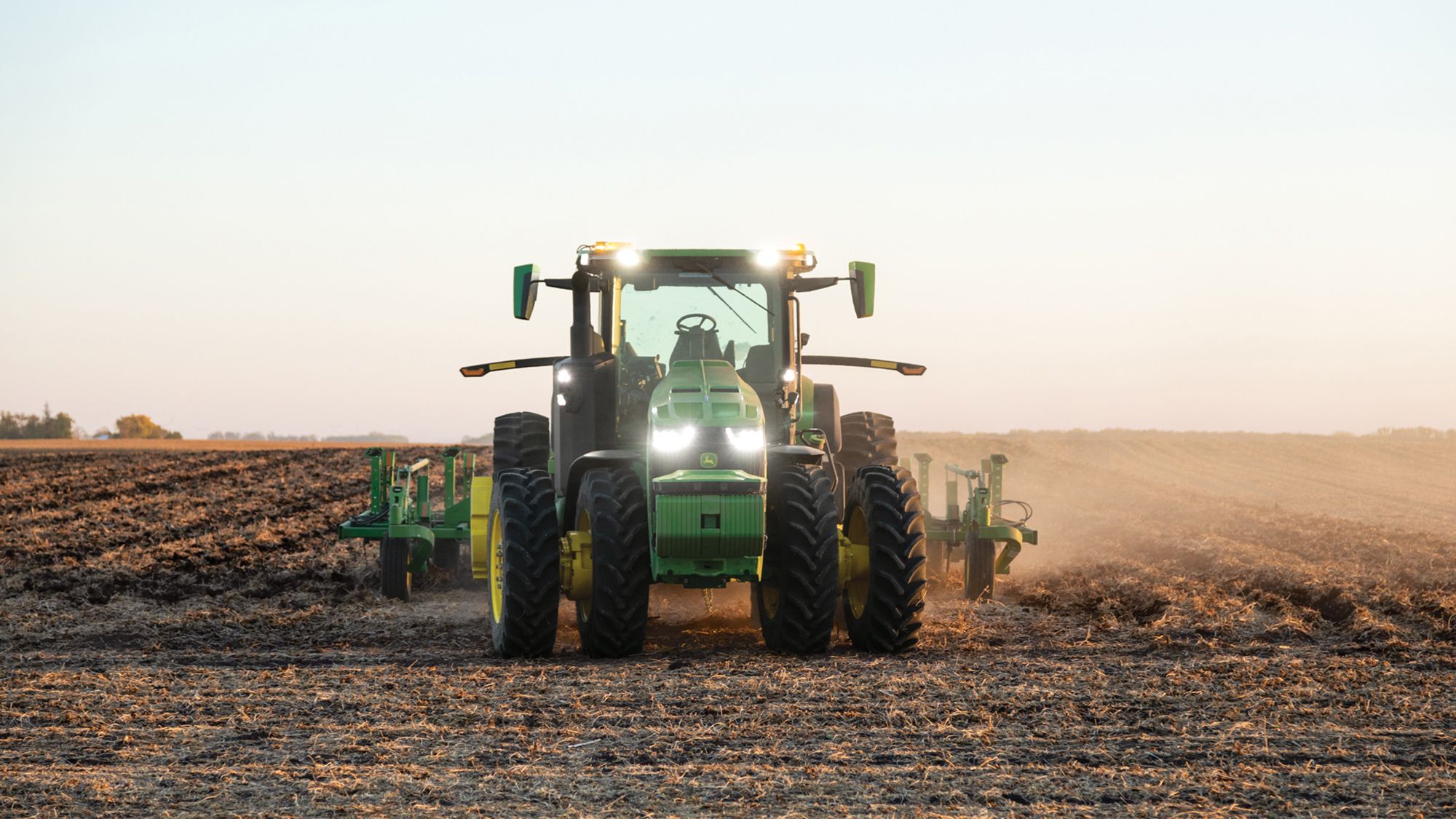 Beginning this fall, green 14-ton tractors that can plow day or night — with no one sitting in the cab, or even watching nearby — will roll off the John Deere factory assembly line in Waterloo, Iowa, AP reports.
Why it matters: It's a milestone for automation advocates, who for years have had to explain why driverless cars aren't quite ready for prime time.
The new technology will be added to tractors that currently sell for about $500,000.
The company plans to operate autonomous tractors on 10–50 farms by this fall, before significantly increasing the number in following years.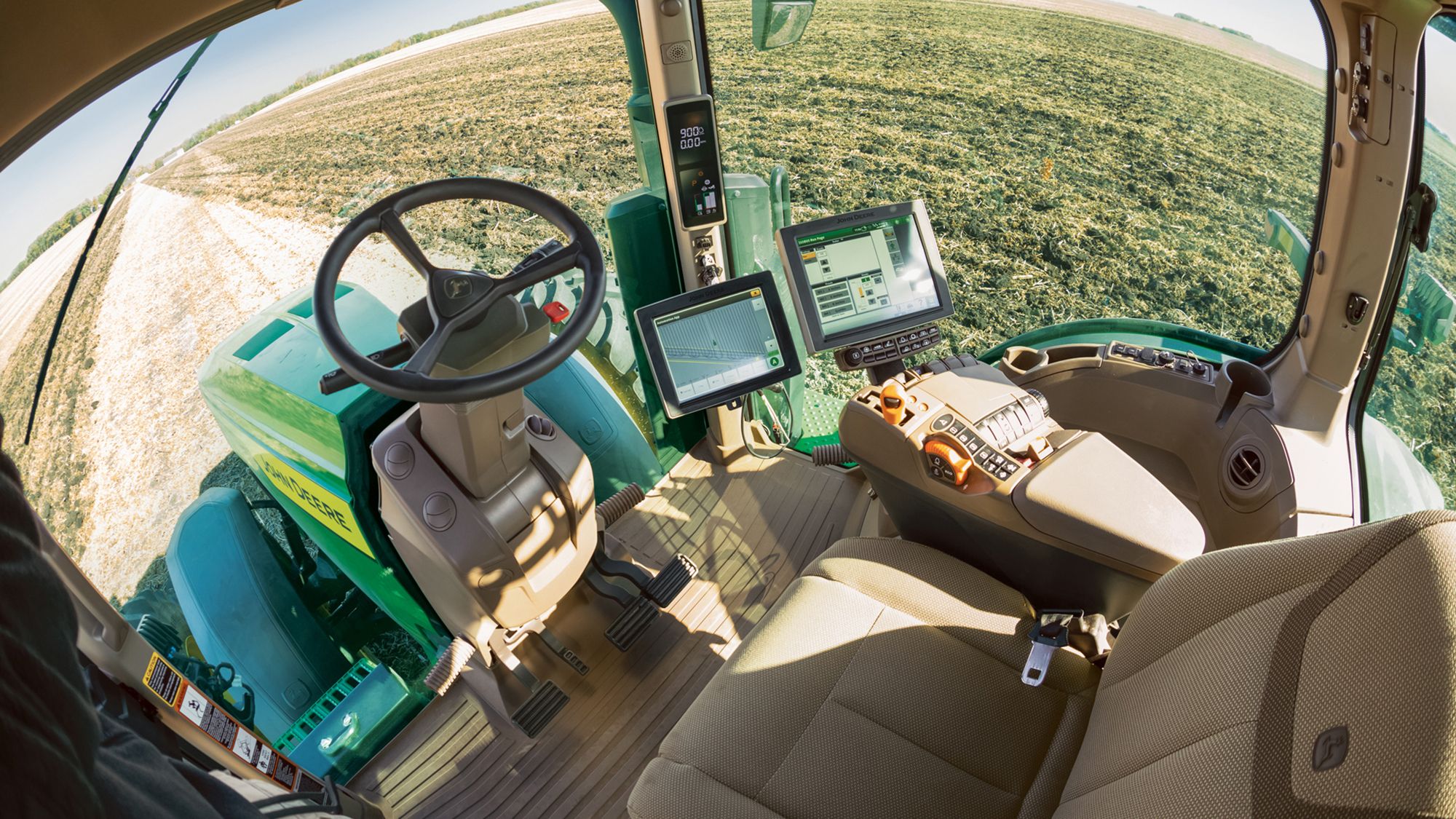 What's happening: Tractors receive consistent GPS data — unlike cars, which can lose contact traveling through tunnels or amid tall buildings.
As Joel Dawson, a Deere production director, put it: "You aren't going to see a crosswalk in most cornfields in Iowa or Nebraska."
Modern tractors already have GPS guides to handle steering and turning during plowing, seeding and harvesting.
They use real-time streams of data to adjust to soil conditions or the amount of fertilizer.
The driverless tractors are equipped with six pairs of cameras that work like human eyes, and provide a 360-degree image.
Go deeper: Deere unveiled the driverless tractor in January