Axios PM
April 06, 2022
Today's PM — edited by Justin Green — is 496 words, a 2-min. read.
🏅 Jonathan Swan was named the 2022 Aldo Beckman Award for Overall Excellence winner today by the White House Correspondents' Association.
Judges singled out his "Off the Rails" series and the "How it Happened" podcast for remaining "relevant amid continued revelations about the events surrounding the assault on the Capitol."
💡 You're invited: Swan interviews Senate Republican Leader Mitch McConnell onstage tomorrow at 8:30 a.m. ET. Register here to attend in-person (D.C.) or virtually.
1 big thing: Absenteeism pummels schools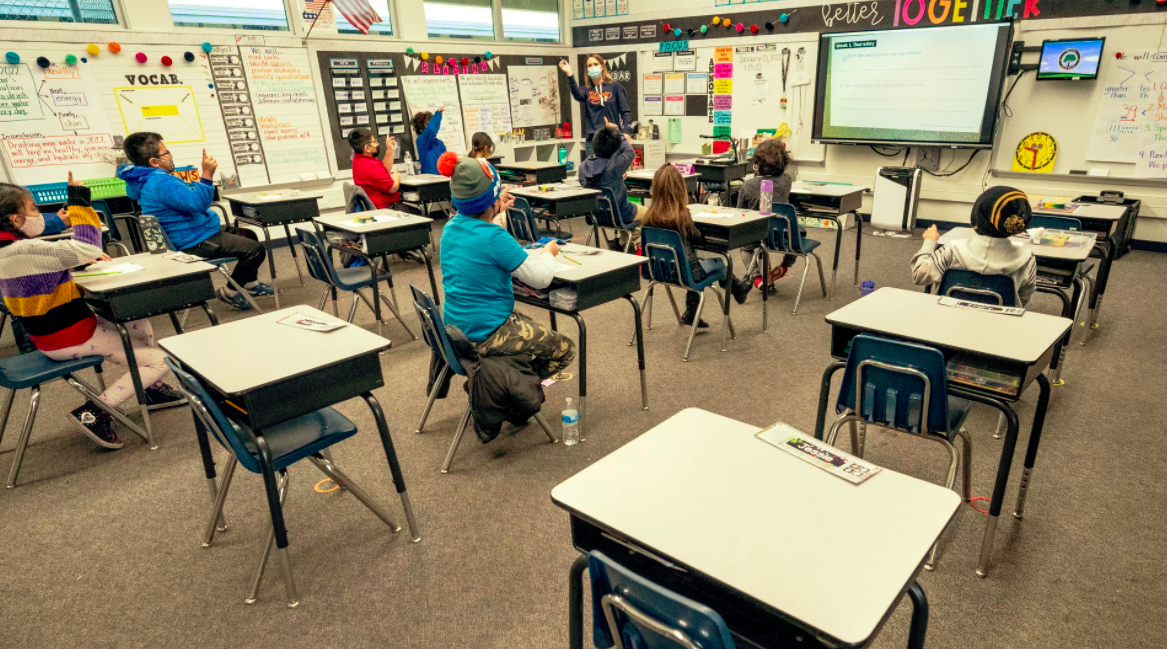 Student absenteeism has surged during the pandemic, creating another hurdle for teachers trying to get students caught up.
The big picture: Chronic absenteeism — categorized as students missing at least 10% of the academic year — can haunt students' academic outcomes for years, Axios' Erin Doherty reports.
In Los Angeles, 46% of students in Los Angeles Unified have been chronically absent this year or have missed at least 9% of the academic year, according to the L.A. Times.
In New York City, the rate of chronic absenteeism soared to 40% — up from 26% during the 2018-2019 school year, according to the New York Post.
In Ohio, the statewide chronic absenteeism rate rose to 24% in 2020-2021, the most recent school year for which there is data, up from 11% in 2019-2020.
Between the lines: Chronic absenteeism is disproportionately affecting vulnerable student groups.
In Los Angeles, the chronic absentee rate for Black students is nearly 57% and the rate for Latino students is 49%.
2. D.C.'s COVID mini-wave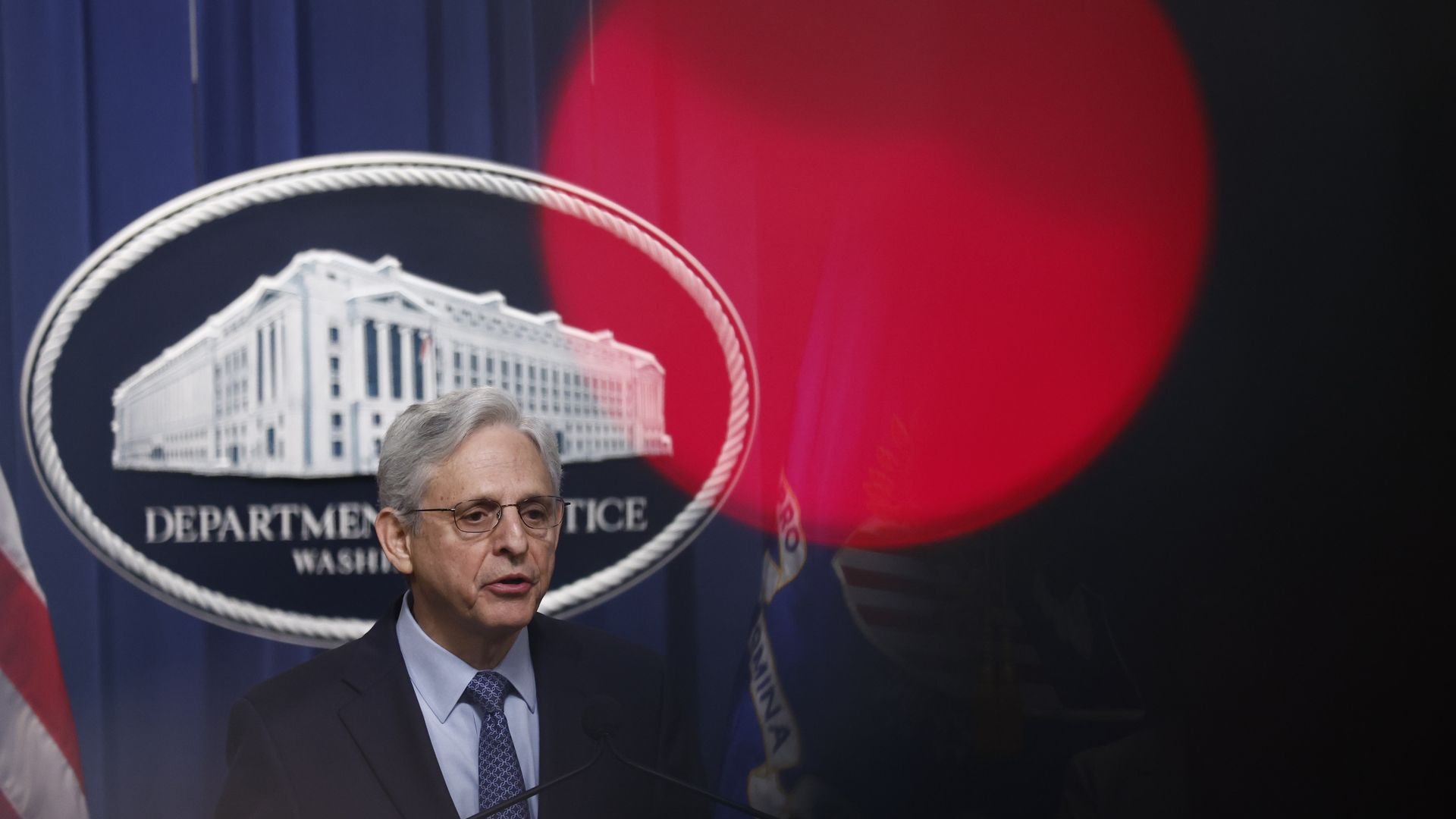 Attorney General Merrick Garland and Commerce Secretary Gina Raimondo are among the Biden officials revealing COVID infections. Both attended the Gridiron Dinner, a white-tie media gala, on Saturday.
So did Reps. Adam B. Schiff (D-Calif.) and Joaquin Castro (D-Texas) — both now positive for COVID, The Washington Post reports.
The big picture: Dr. Anthony Fauci — who was at the dinner — warned today on Bloomberg TV that declining levels of immunity could be a concern during the next COVID wave, especially this fall.
3. Catch up quick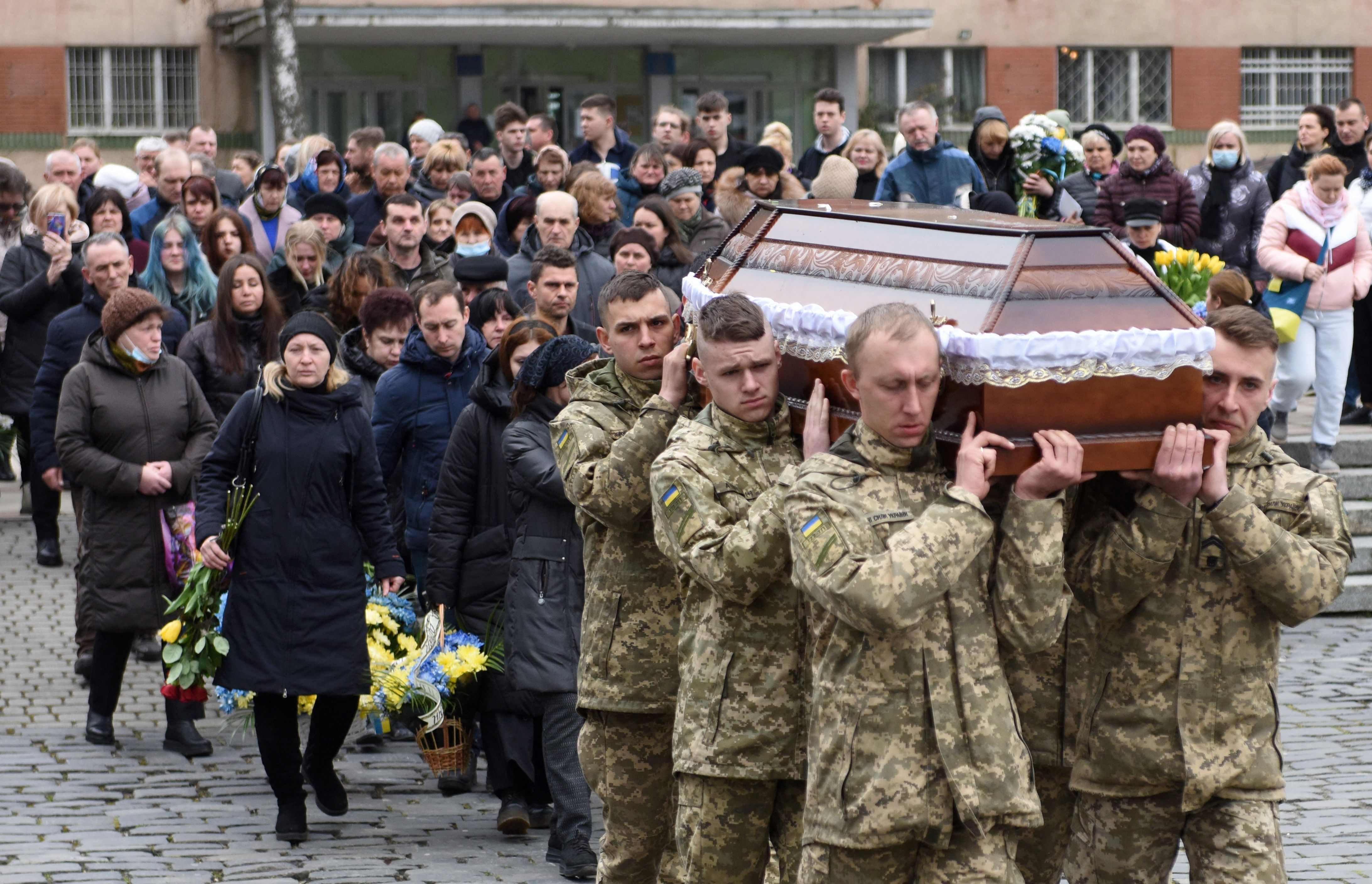 The U.S. and its allies are banning new investment in Russia and sanctioning Russia's largest bank + Russian elites, including Vladimir Putin's adult daughters. Go deeper.
Fed officials envision shrinking their massive portfolio of bonds acquired during the pandemic at a rate of $95 billion a month. Go deeper.
Zoos across the country are closing bird exhibits to the public to protect after a bird flu outbreak. Go deeper.
4. Parting shot: High-altitude gas shortage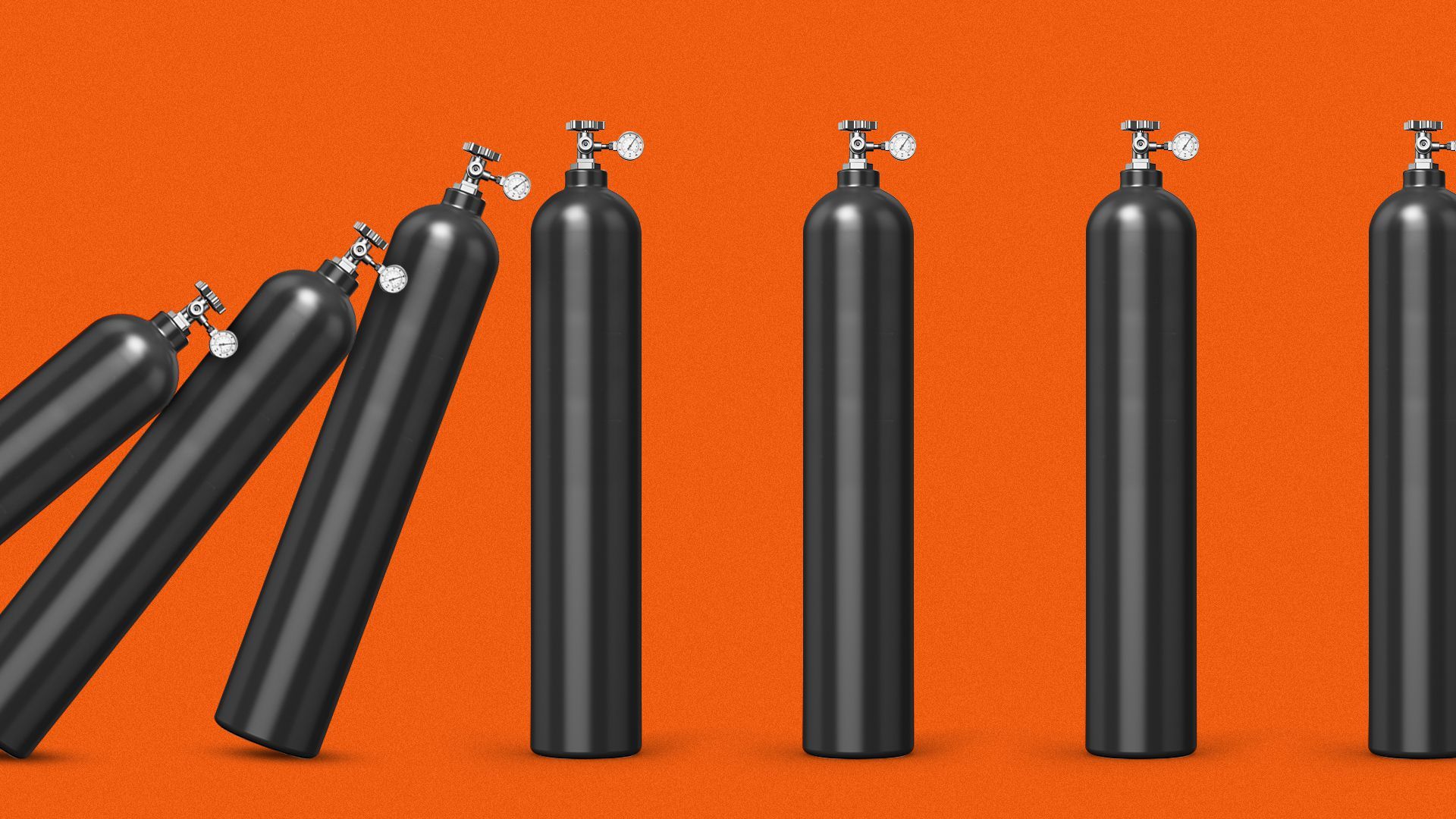 Just as the spring tornado season kicks into high gear, the National Weather Service is facing shortages in key gases it uses to fill weather balloons, Axios Generate co-author Andrew Freedman reports.
Why it matters: Weather balloons provide vital information for weather forecasting, from the temperature profile of the atmosphere to the winds aloft.
About 100 sites launch two balloons each day.
But several balloon sites have had to limit launches because of supply chain shortages of helium, plus a contract dispute concerning a supplier of hydrogen gas.