January 29, 2021
Good afternoon: Today's PM — edited by Justin Green — is 393 words, a 1.5-minute read.
📺 "Axios on HBO" is back, Sunday at 6 p.m. ET/PT: Jonathan Swan flew to Ukraine to interview President Volodymyr Zelensky. Watch a clip.
🚨Worst stock market week since October: The S&P 500 ended down more than 3%.
1 big thing: The good news from J&J
The Johnson & Johnson coronavirus vaccine prevented 100% of hospitalizations and deaths in clinical trials, the company said today.
Why it matters: The single-dose vaccine could speed up the vaccinations of America's vulnerable populations, as new variants spread.
By the numbers:
Overall: 66% effective in preventing moderate to severe COVID in nearly 44,000 participants in Phase 3 trials across eight countries.
In the U.S.: 72% effective.
In South Africa, home of a more aggressive variant: 57% effective.
What they're saying:
Former CDC director Tom Frieden on the Axios Re:Cap podcast: "It has a lot of advantages, easier to store, easier to make."
Former FDA commissioner Scott Gottlieb: "The J&J vaccine turns in a fantastic result. We now have three highly effective vaccines. This vaccine showed sustained (and increasing!) immune protection over time, perhaps from a robust early induction of memory immune cells (CD4 and CD8)."
What's next: J&J is expected to apply for an emergency use authorization next week, the N.Y. Times reports.
"Federal regulators are also still waiting on data from Johnson & Johnson's new manufacturing facility in Baltimore that prove it can mass-produce the vaccine. The company is counting on that factory to help reach its contractual pledge to the federal government of 100 million doses by the end of June."
2. Pic du jour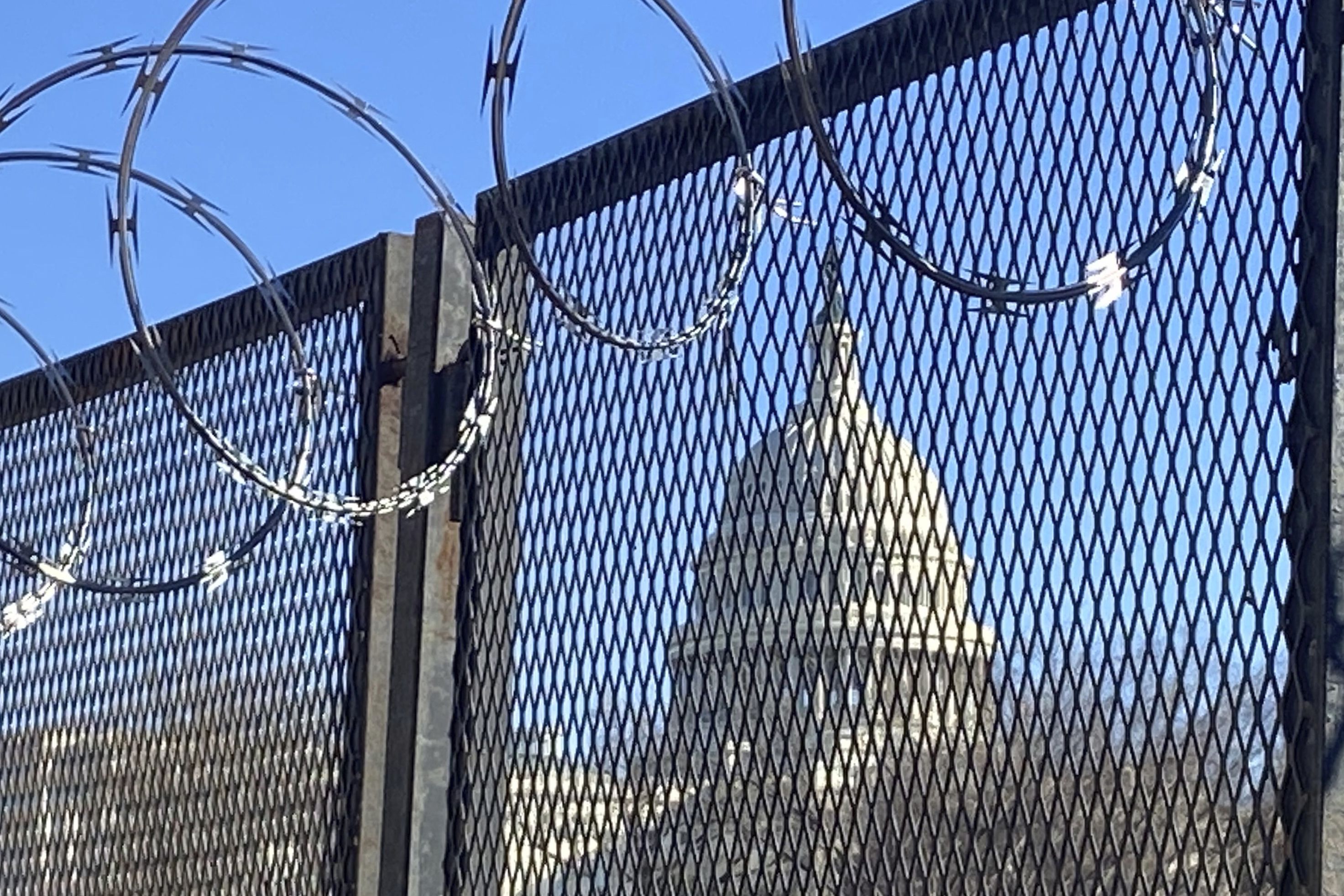 Riot fencing and razor wire reinforce the security zone on Capitol Hill in D.C.
3. Catch up quick
The SEC warned Robinhood and other brokerages that it will "closely review" actions they took yesterday that prevented investors from buying stock in GameStop and other popular Reddit-fueled stocks. Go deeper.
Indoor dining in NYC will reopen at 25% capacity on Valentine's Day if the current coronavirus positivity rate holds, Gov. Andrew Cuomo said today.
The European Commission granted conditional approval of the Oxford-AstraZeneca coronavirus vaccine for people 18 years and older.
4. 1 smile to go: Pregame with Shaq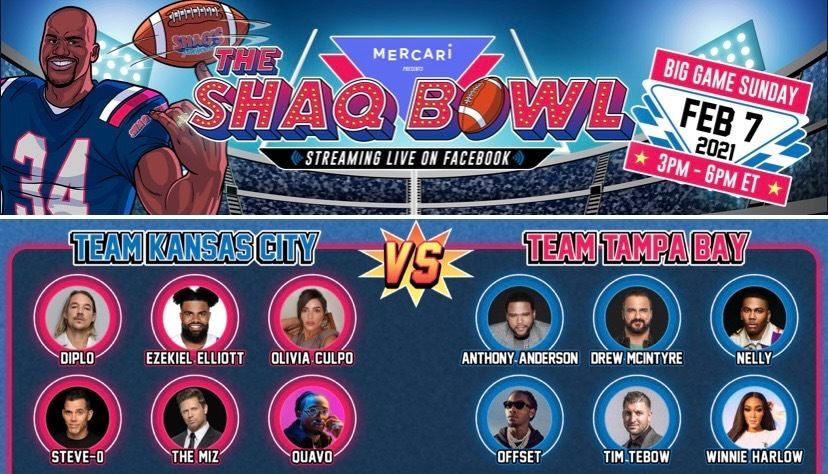 One heckuva virtual tailgate: Super Bowl pregamers will get three hours of Shaq this year, plus a few other big stars:
The three-hour SHAQ Bowl begins at 3 p.m. ET on game day, Feb. 7, on Facebook and SHAQBowl.com, AP reports.
It's one of the Super Bowl parties that wasn't scrapped because of COVID:
The show, in a custom-built studio in Tampa, will be hosted by Terrell Owens and Chad "Ochocinco" Johnson. Tim Tebow and others will try an obstacle course, dodgeball, tug-of-war and a dance challenge. No fans allowed.