May 17, 2021
Good afternoon: Today's PM — edited by Justin Green — is 486 words, a 2-minute read.
⚡️Situational awareness: President Biden will send an additional 20 million doses of coronavirus vaccines to other countries by the end of June, including shots authorized by the FDA. Go deeper.
1 big thing: Justice Barrett's first abortion case
The Supreme Court will hear its first abortion case since Justice Amy Coney Barrett was confirmed.
The Mississippi law under question would only grant exceptions to its 15-week ban in cases of severe fetal abnormality or medical emergency, per AP.
Why it matters: This presents the first real test of whether former President Trump's nominees, who created a 6-3 conservative majority on the Court, will change the post-Roe consensus.
The court struck down a Louisiana abortion law by a 5-4 vote last year, before Barrett was confirmed.
Chief Justice John Roberts, joined by the late Justice Ruth Bader Ginsburg and the other three liberal justices, said the restrictions were virtually identical to a Texas law the court struck down in 2016, AP reports.
What they're saying:
Nancy Northup, president of the pro-abortion rights Center for Reproductive Rights: "The Supreme Court just agreed to review an abortion ban that unquestionably violates nearly 50 years of Supreme Court precedent and is a test case to overturn Roe v. Wade."
Marjorie Dannenfelser, president of the anti-abortion rights group Susan B. Anthony List: "[A] landmark opportunity to recognize the right of states to protect unborn children."
The bottom line: "Lower courts said the [Mississippi] law was plainly unconstitutional under Roe, which forbids states from banning abortions before fetal viability — the point at which fetuses can sustain life outside the womb, or around 23 or 24 weeks," the N.Y. Times reports.
2. Schumer calls for ceasefire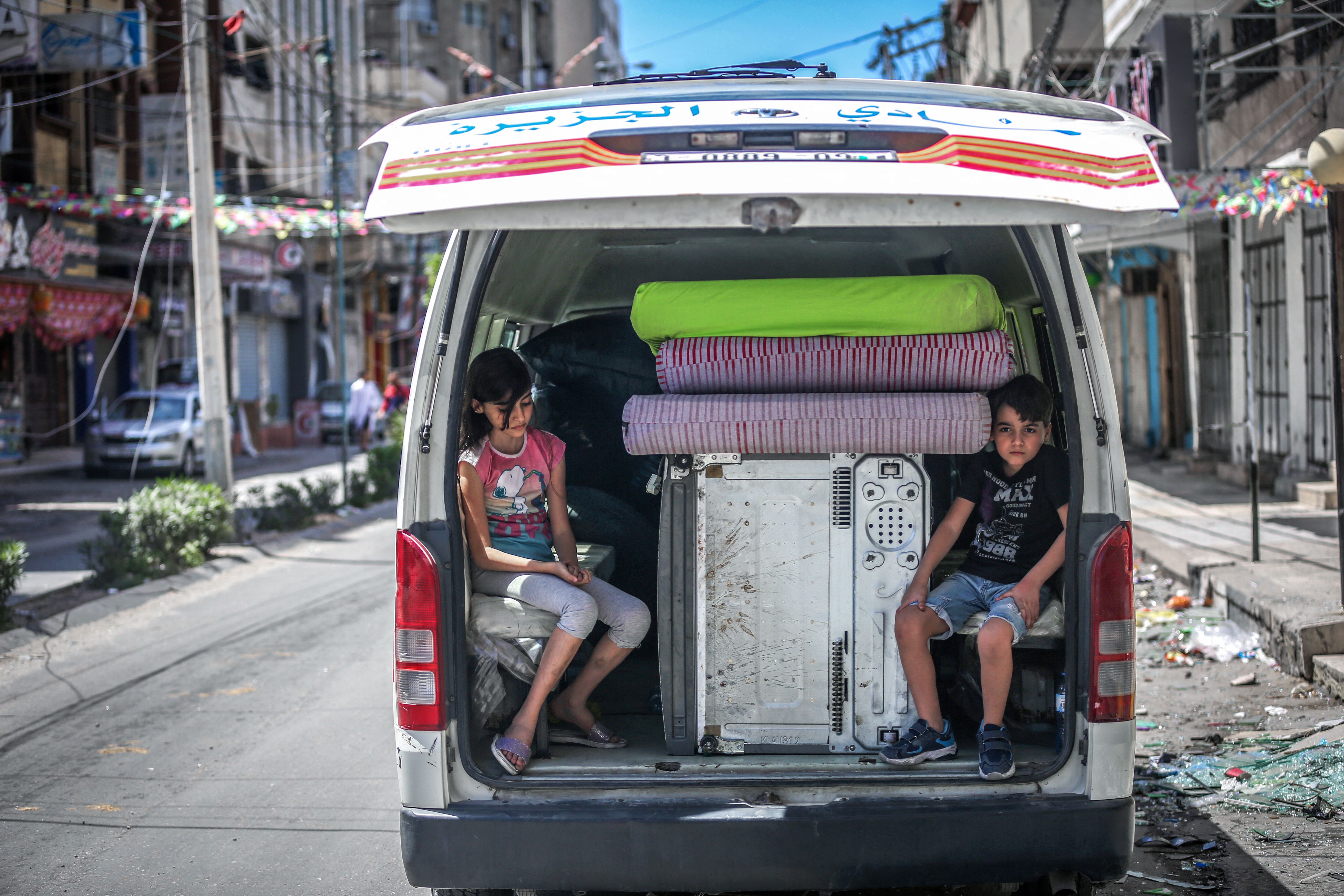 Senate Majority Leader Chuck Schumer called for a ceasefire in Gaza.
The U.S. earlier today blocked what would have been a unanimous statement by the UN Security Council expressing "grave concern" over the intensifying Israeli-Palestinian conflict and the loss of civilian lives, AP reports.
Above: Palestinian children sit in the back of a van loaded with salvaged belongings from their home at the Al Jawhara Tower in Gaza City.
The tower was heavily damaged by Israeli airstrikes.
Below: A rescue team soldier checks the site of a rocket strike from the Gaza Strip in Ashdod, Israel, May 17. Photo: Amir Levy/Getty Images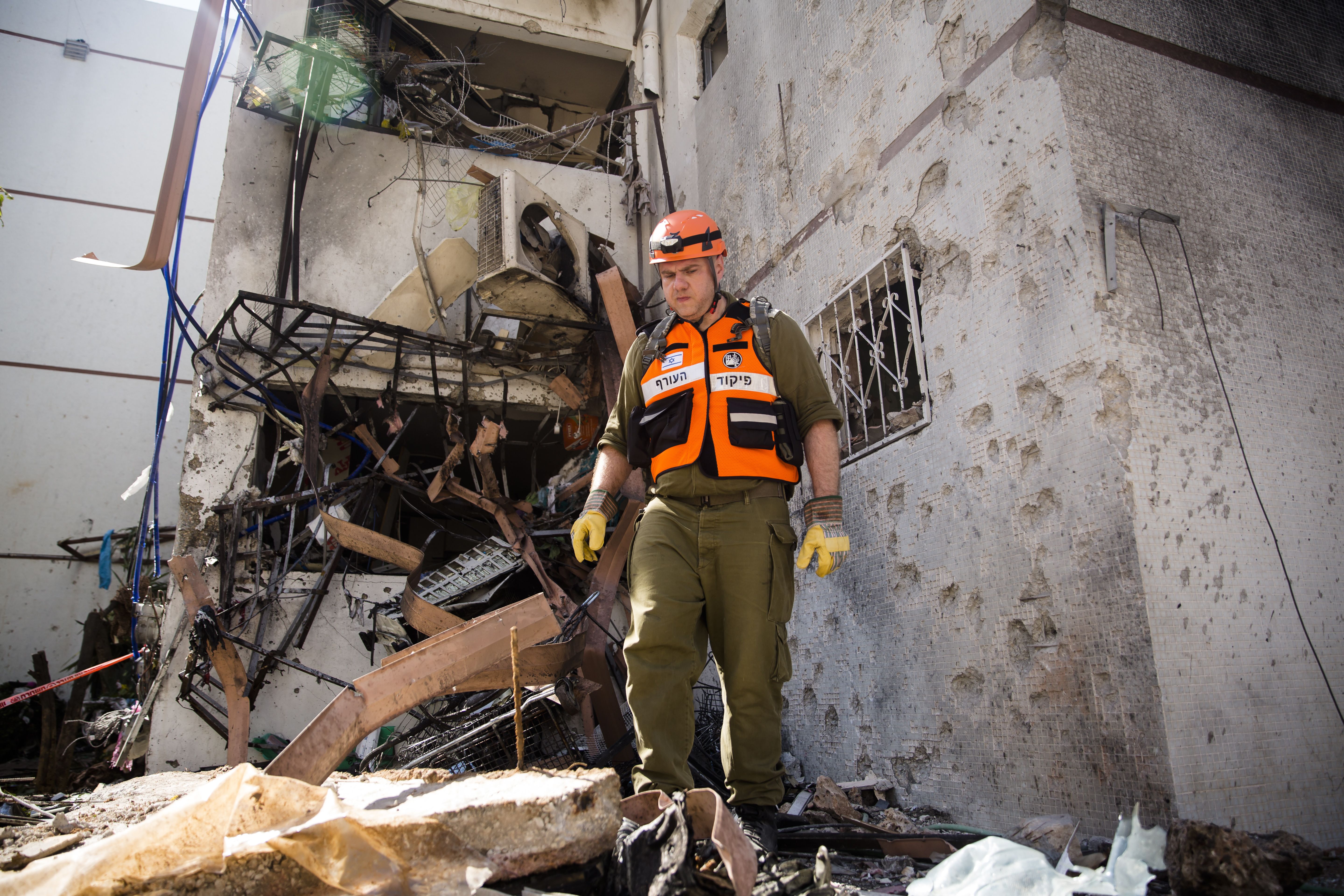 3. Catch up quick
4. Chart du jour
Nine states have seen a $1+ billion handle (total amount wagered), including three that didn't legalize until 2020 (Illinois, Colorado and Michigan), writes Axios Sports reporter Jeff Tracy.
5. Historic moment for EVs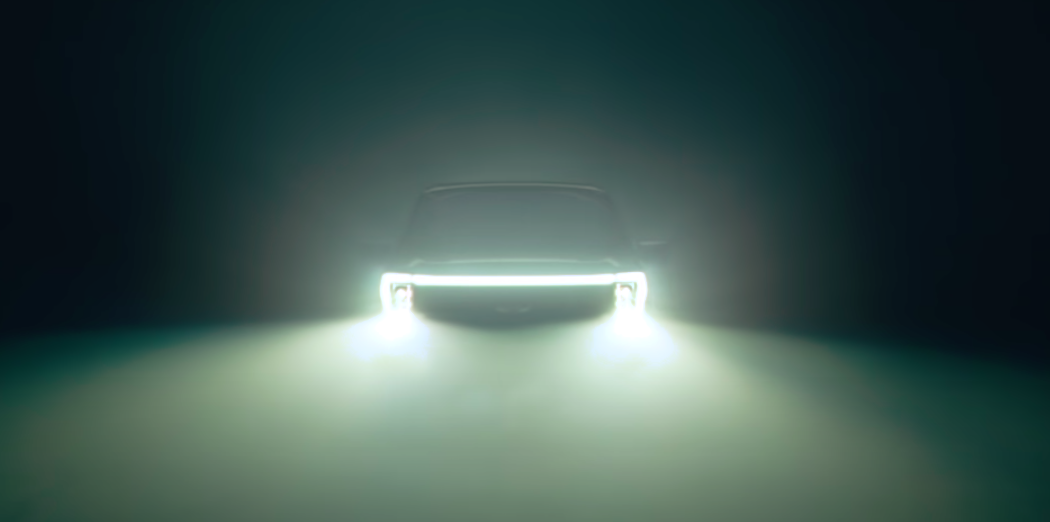 Ford's unveiling of the electrified F-150 on Wednesday night is a BFD, to borrow words from a former vice president.
President Biden will visit Dearborn, Michigan, tomorrow to get a preview of what Ford is calling the F-150 Lightning, reports Axios Generate author Ben Geman.
Why it matters: The U.S. trend is toward SUVs and trucks, and Ford's F-series is the most popular truck in America.