https://www.axios.com/newsletters/axios-pm-82fc3b92-2f7b-4ca0-ac7c-b15a72714d15.html?chunk=0#story0
1 big thing: The new North Korean reactor
Fresh off the news of a rumored Kim Jong-un visit to Beijing, there is renewed concern about a North Korean nuclear reactor, the N.Y. Times reports.
Details:
"[A] satellite image... shows a new North Korean reactor that appears to be coming online now, after years of construction, according to analysts."
"North Korea insists the reactor is intended to produce electricity for civilian use."
"But the new reactor can also make plutonium, one of the main fuels used in nuclear arms."
"The image... suggests that preliminary testing may have begun at the new reactor... The plant is called the experimental light water reactor."
"The plant could... potentially produce about 20 kilograms of weapons-grade plutonium each year..."
"This would be more than four times the amount made annually by the North's only other large reactor, which has long supplied the country with plutonium for its nuclear arsenal."
Why it matters: "The new reactor could be a central issue in the Trump-Kim talks, if the goal, as the United States insists, is complete denuclearization. Even if Mr. Kim agrees to a freeze on nuclear and missile testing, he would still be able to accumulate more bomb fuel for a larger arsenal as long as the negotiations dragged on."
Flashback: "This was a critical issue in the Iran negotiations, where President Barack Obama negotiated a freeze on new production of significant quantities of new nuclear fuel, though it expires in 13 years. It is unclear whether Mr. Trump could extract a similar halt in production from North Korea."
Go deeper: Satellite photos and analysis by the NYT's K.K. Rebecca Lai, William Broad and David Sanger
https://www.axios.com/newsletters/axios-pm-82fc3b92-2f7b-4ca0-ac7c-b15a72714d15.html?chunk=1#story1
2. What you missed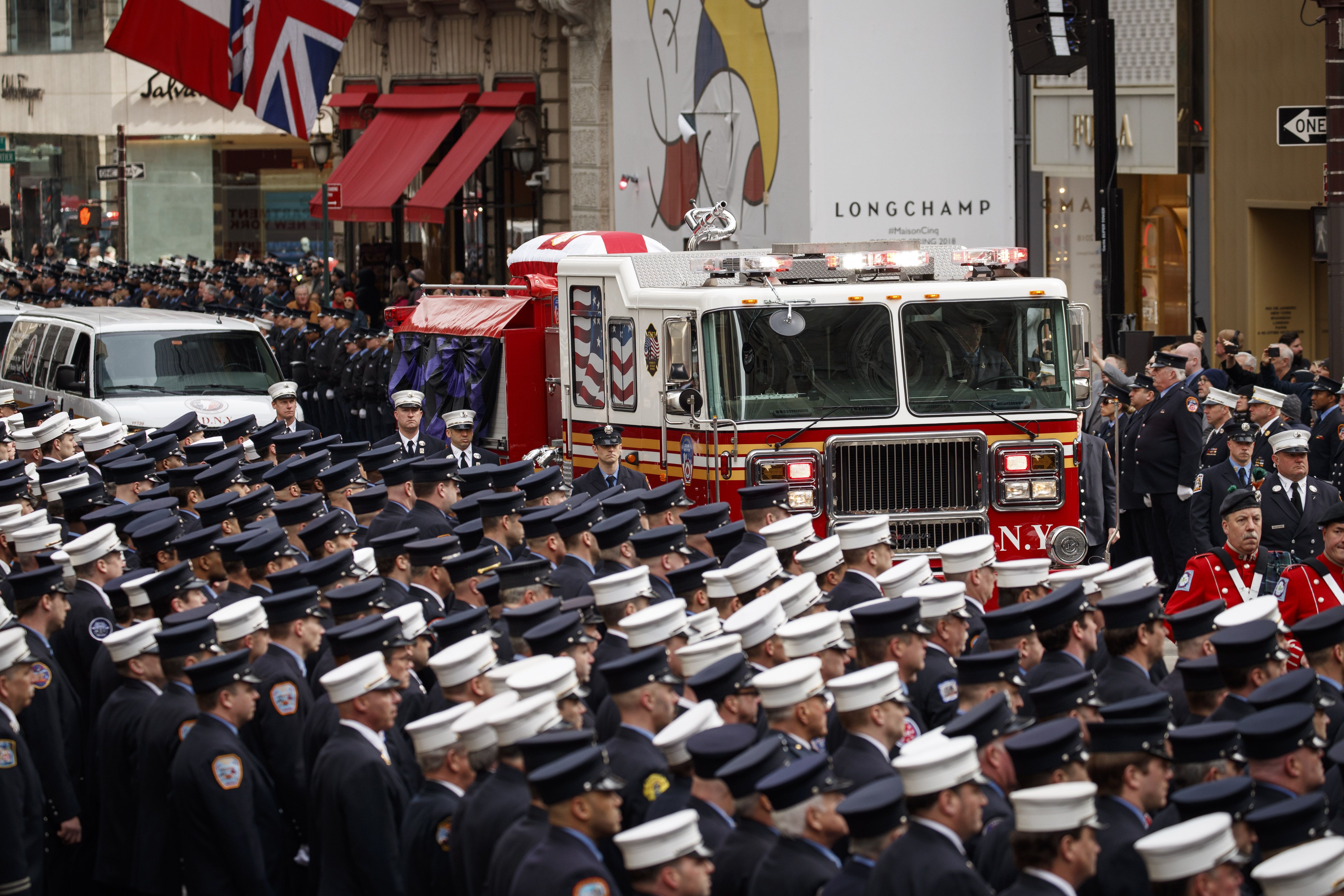 A procession with a fire truck carrying the casket of the late New York City firefighter Lt. Michael Davidson, who was killed battling a fire in Harlem last week. Photo: Drew Angerer/Getty Images
https://www.axios.com/newsletters/axios-pm-82fc3b92-2f7b-4ca0-ac7c-b15a72714d15.html?chunk=2#story2
Bonus: The new iPad's target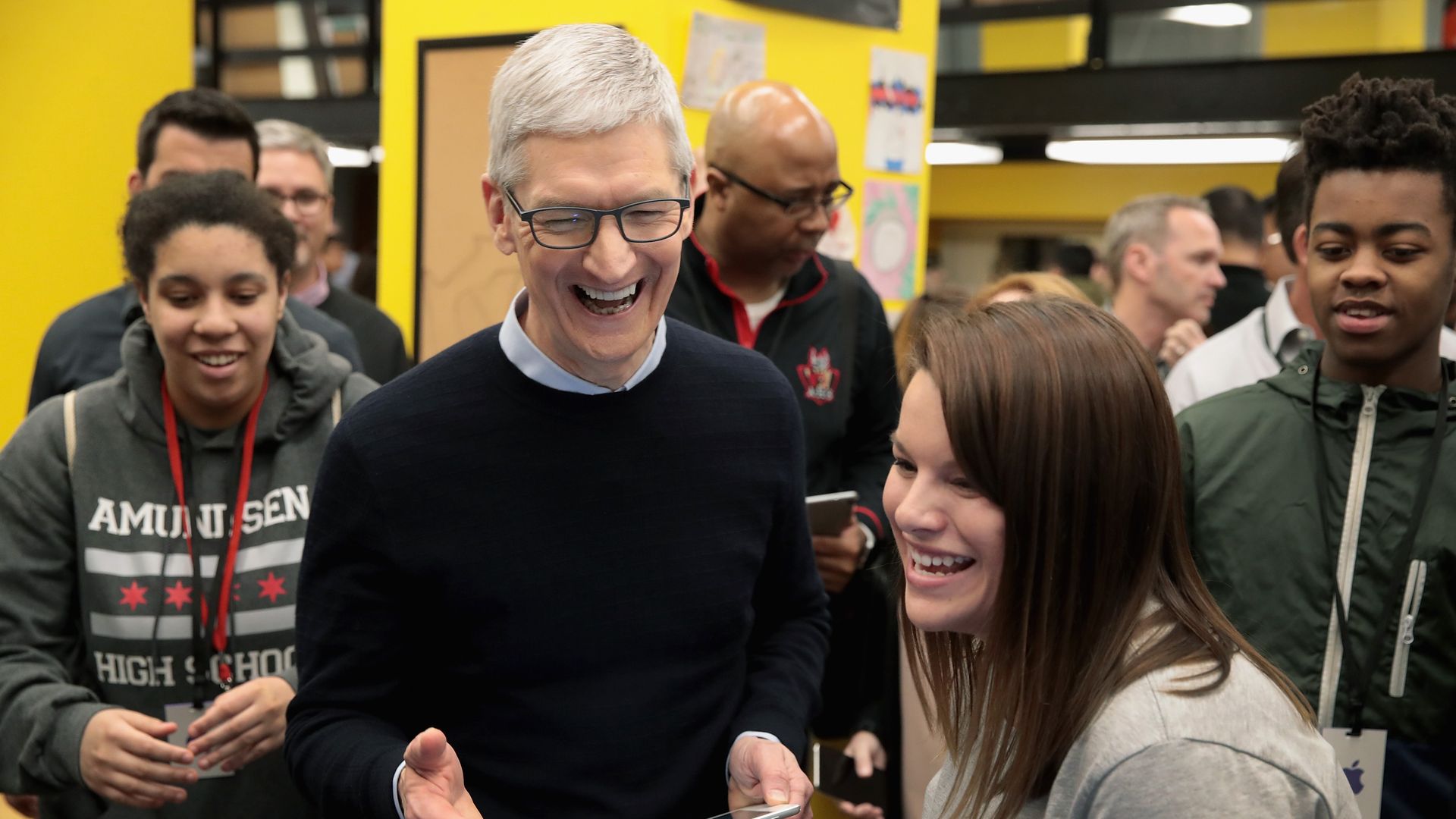 Apple used its education event in Chicago on Tuesday to debut a new entry-level iPad, Axios' Ina Fried writes:
The new 9.7-inch model supports the Apple Pencil, according to The Verge.
Apple has a lot of ground to recover in the K-12 market to catch up with Google's Chromebook as Bloomberg's Shira Ovide notes.
Google isn't standing still, yesterday announcing the first Chrome OS-based tablets.
Apple didn't significantly drop the price as some had predicted.
https://www.axios.com/newsletters/axios-pm-82fc3b92-2f7b-4ca0-ac7c-b15a72714d15.html?chunk=3#story3
1 fun thing: new 🏈 rules
New rules for defining a catch in the NFL, approved by a unanimous vote today at the Annual League Meeting:
"Control of the ball."
"Two feet down or another body part."
"A football move such as.. a third step; Reaching/extending for the line-to-gain; Or the ability to perform such an act."
What changed: "The key change to the rule eliminated the "going-to-the-ground" element of the previous rule."