Scoop: The Trump White House stands at the doorstep of the 2018 midterm elections with no serious political operation. Read up.
https://www.axios.com/newsletters/axios-pm-7a9abd5d-29ae-44dd-93c8-43a1ef3f0e3e.html?chunk=0#story0
1 big thing: the downfall of Matt Lauer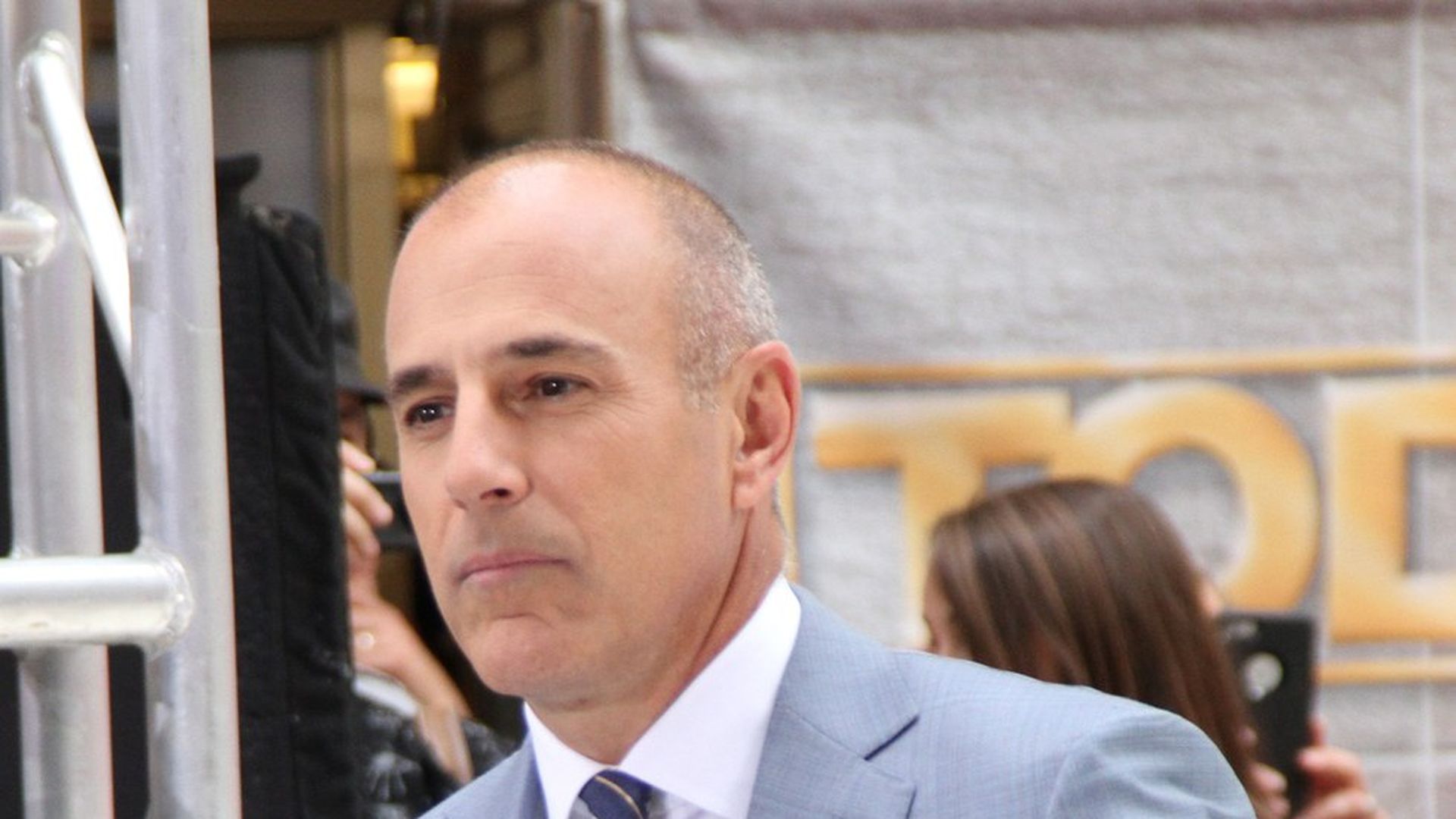 The career of the highest-paid man in TV news came crashing down today, as NBC fired "TODAY" show anchor Matt Lauer over allegations of sexual harassment.
The big picture: Several news outlets had reportedly been investigating Lauer for weeks, including the New York Times and Variety. Variety's New York Bureau Chief, Ramin Setoodeh, said they discovered multiple victims, and that NBC was aware of Variety's story.
The Variety story, which published this afternoon:
"Lauer once gave a colleague a sex toy as a present. It included an explicit note about how he wanted to use it on her, which left her mortified."
"On another day, he summoned a different female employee to his office, and then dropped his pants..."
"After the employee declined to do anything, visibly shaken, he reprimanded her for not engaging in a sexual act."
"Lauer would invite women employed by NBC late at night to his hotel room while covering the Olympics in various cities over the years. He later told colleagues how his wife had accompanied him to the London Olympics because she didn't trust him to travel alone."
https://www.axios.com/newsletters/axios-pm-7a9abd5d-29ae-44dd-93c8-43a1ef3f0e3e.html?chunk=1#story1
2. Another big thing: Trump's dark day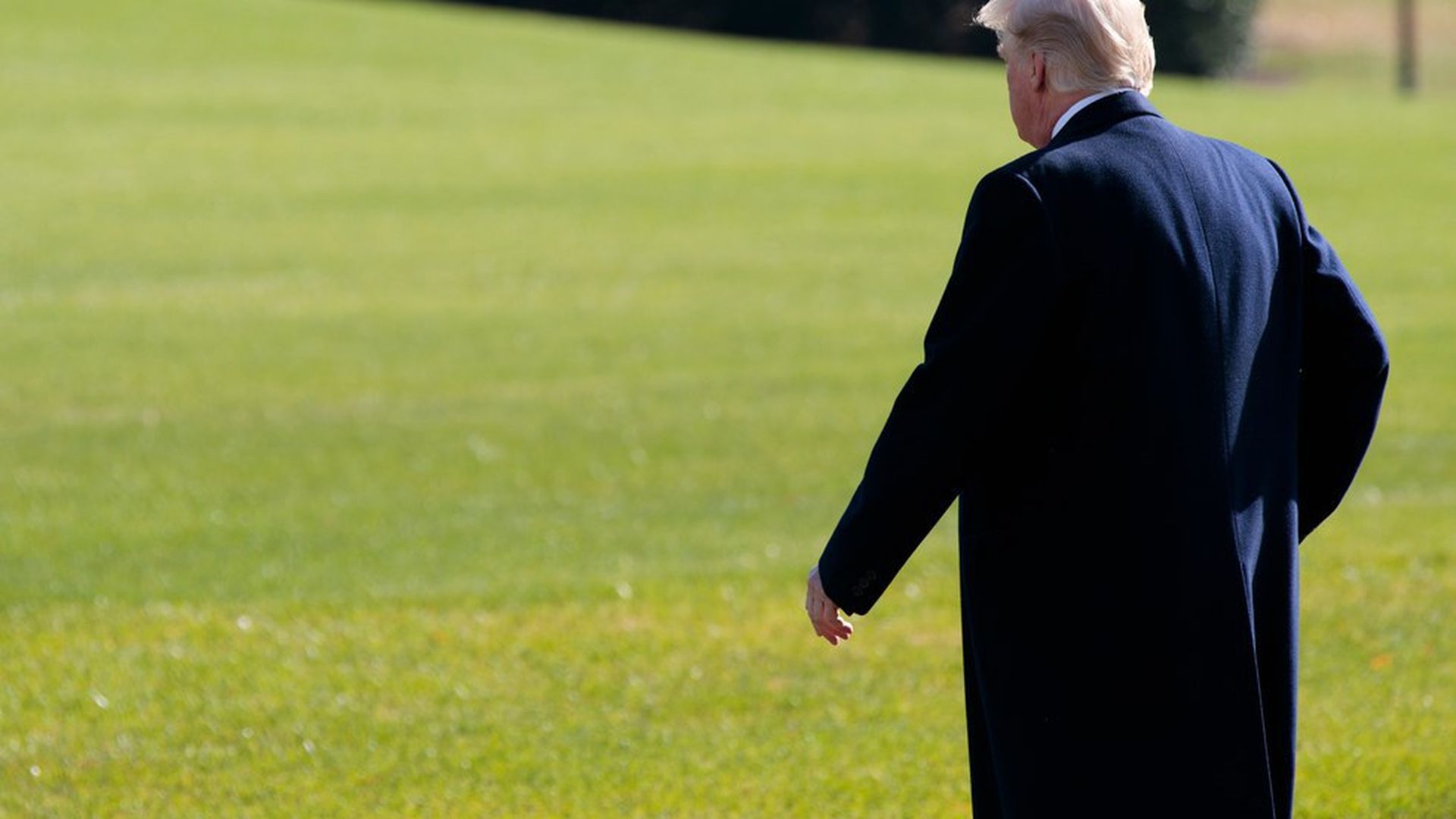 President Trump crossed new lines this morning, Axios' Jonathan Swan writes:
Incited violence against Muslims without reason or regret by retweeting unverified anti-Muslim videos.
Insinuated Joe Scarborough was involved in the death of a former intern.
Insinuated TV heads and critics should be investigated for unknown reasons.
Swan's open questions:
How does Trump's national security team feel about this, given their Middle East strategy rests on the cooperation of Muslim-majority countries like Saudi Arabia?Chief of Staff John Kelly likes to say he ignores Trump's tweets, but when you have the British Prime Minister releasing a highly unusual statement condemning Trump, it's impossible to ignore them. They are now directly affecting foreign policy and can't be dismissed as fluff.What reaction can we expect from the moderate / liberal wing of the administration — White House officials like Gary Cohn, who condemned Trump's response to Charlottesville?Go deeper: See the rest ... How the White House is spinning the comments.
https://www.axios.com/newsletters/axios-pm-7a9abd5d-29ae-44dd-93c8-43a1ef3f0e3e.html?chunk=2#story2