January 18, 2022
Good Tuesday afternoon: Today's PM — edited by Justin Green — is 479 words, a 2-minute read.
🎮 Microsoft will spend $68.7 billion in cash to buy Activision Blizzard, with franchises that include Call of Duty, Diablo, Overwatch and World of Warcraft.
After a Microsoft purchase last year that included Bethesda Softworks, that publisher's next big game — Starfield — went Xbox/PC exclusive, cutting off PlayStation, Axios' Ina Fried and Stephen Totilo note. Go deeper.
1 big thing: 5G airport panic
The 5G fight between airlines and wireless providers has reached the White House, Axios tech reporter Margaret Harding McGill reports.
Why it matters: Airline CEOs had threatened to cancel hundreds of flights. Emirates Airlines suspended flights to nine U.S. cities.
AT&T and Verizon agreed today to delay 5G deployment near airports, to calm fears about interference with aircraft equipment.
President Biden said the last-minute deal will "avoid potentially devastating disruptions" to travel, while allowing "more than 90% of wireless tower deployment to occur as scheduled."
🧠 The basics: The aviation industry says 5G signals could disrupt radio signals that help planes land in low visibility.
The wireless industry counters that 40 other countries use 5G without issue. 
The context: Verizon and AT&T spent billions buying airwave licenses from the FCC to use for 5G signals.
Go deeper: Read the letter the airlines sent the Biden administration.
2. 🛰️ Satellite view: Ash disaster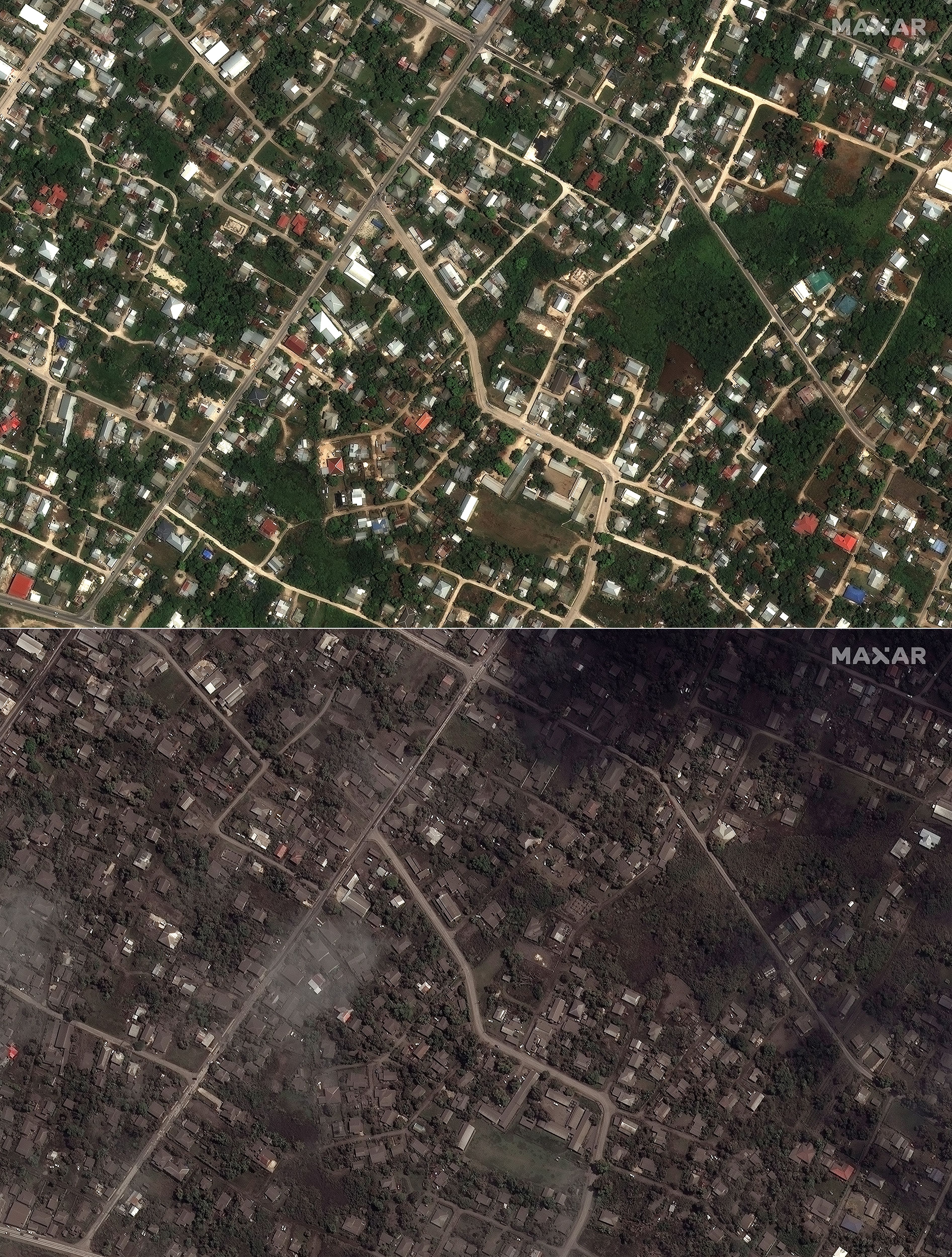 These satellite images show homes and buildings in Tonga before — and after — the undersea eruption that bathed the island nation in ash.
The damage is unknown; internet connections to the world were severed. But a government update calls it an "unprecedented disaster."
3. Finally! Free COVID tests

An HHS/Postal Service website where Americans can request free, at-home rapid COVID tests launched today and is now accepting orders.
💡 Axios reporters tried the site, and it worked smoothly.
The website went live in its beta phase and is operating at a limited capacity a day before its official launch, Axios' Yacob Reyes reports.
Every home in the U.S. is eligible for up to four COVID tests.
The context: President Biden announced the program in December, amid criticism about the availability of home tests as Omicron surged.
4. 📜 1 for the road: 50-ton move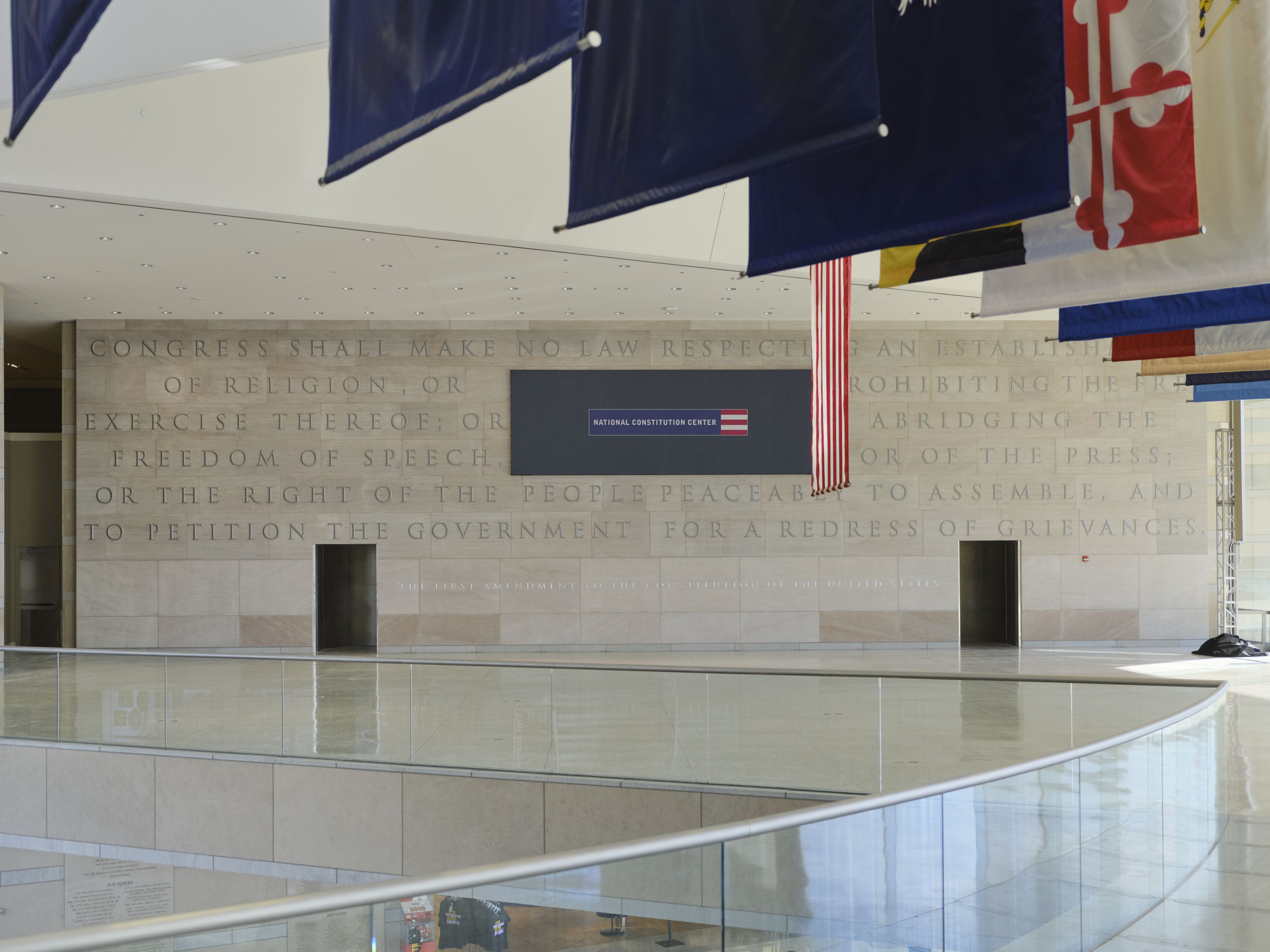 The National Constitution Center in Philadelphia announced that a 50-ton marble tablet, engraved with the 45 words of the First Amendment, has been moved successfully 150 miles from the former Newseum façade.
The tablet now spans a 100-foot-wide wall on the Center's Grand Hall Overlook.
An unveiling ceremony will be held this spring, along with a First Amendment symposium featuring leading experts and scholars.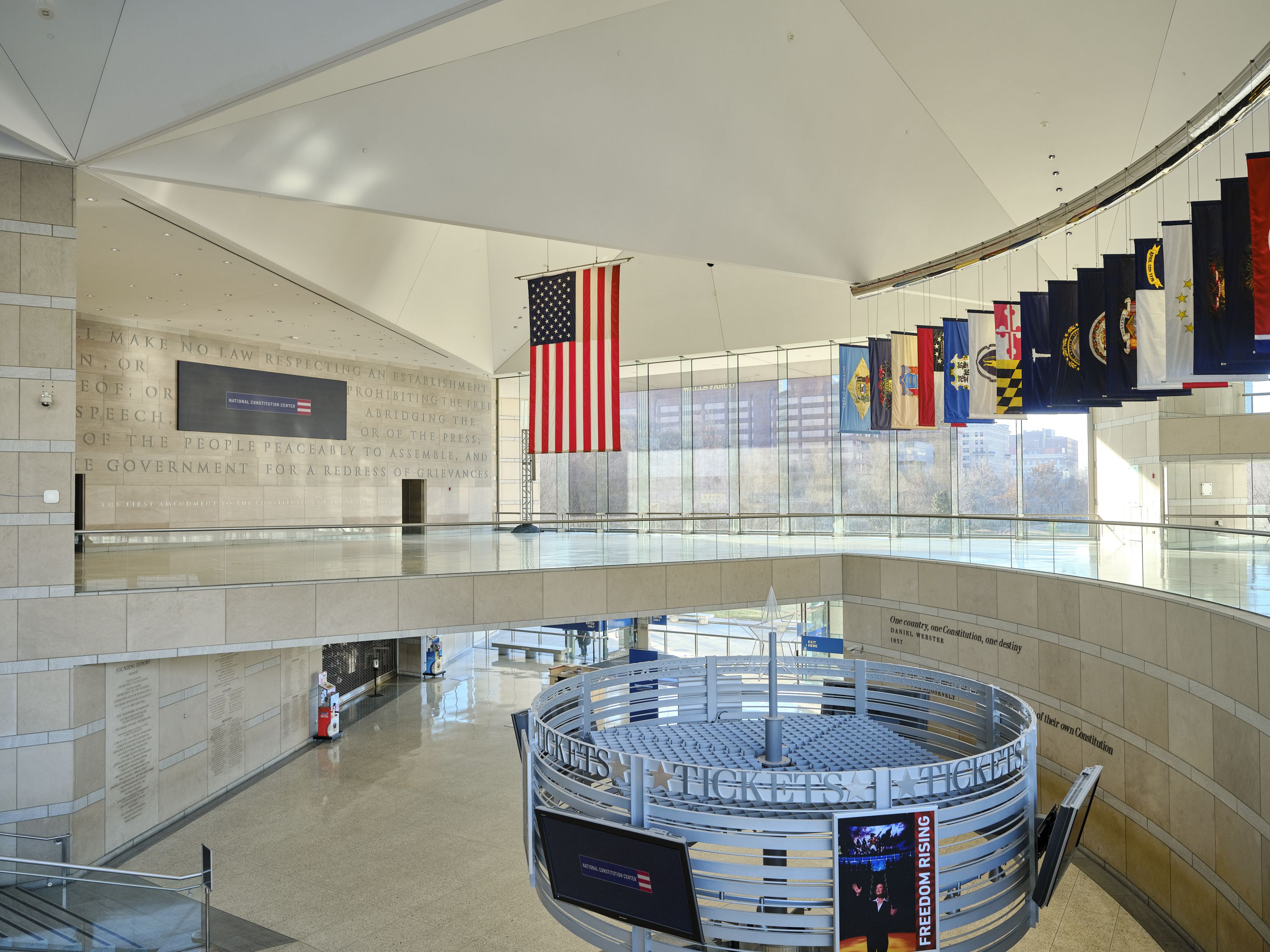 The tablet, made of Tennessee pink marble, was engraved and erected in 2007 at the Newseum's former home at 555 Pennsylvania Ave., and it was seen for years during the opening of ABC's "This Week."
After the museum closed in 2019, the Freedom Forum donated the tablet to the National Constitution Center.