September 28, 2022
Today's PM — edited by Justin Green — is 402 words, a 1.5-minute read.
1 big thing: "Uninhabitable"
Densely populated coastal communities known for attracting tourists and retirees were inundated today as Hurricane Ian made landfall as a high-end Category 4 storm, Axios' Andrew Freedman reports.
The National Hurricane Center warned of Ian's "potentially historic" storm surges and warned that certain locations may be "uninhabitable for an extended period."
Zoom out: Ian is the strongest hurricane to make landfall in Florida since Hurricane Michael devastated the Florida panhandle in 2018, Axios' Erin Doherty reports.
🌊 The retirement magnet of Naples has already set a new storm surge record of 9+ feet, Axios' Jacob Knutson reports.
Ft. Myers, Sanibel Island and Cape Coral were seeing damaging flooding as of midday.
Water has pushed inland in some communities.
More than 808,000 customers are without power in Florida.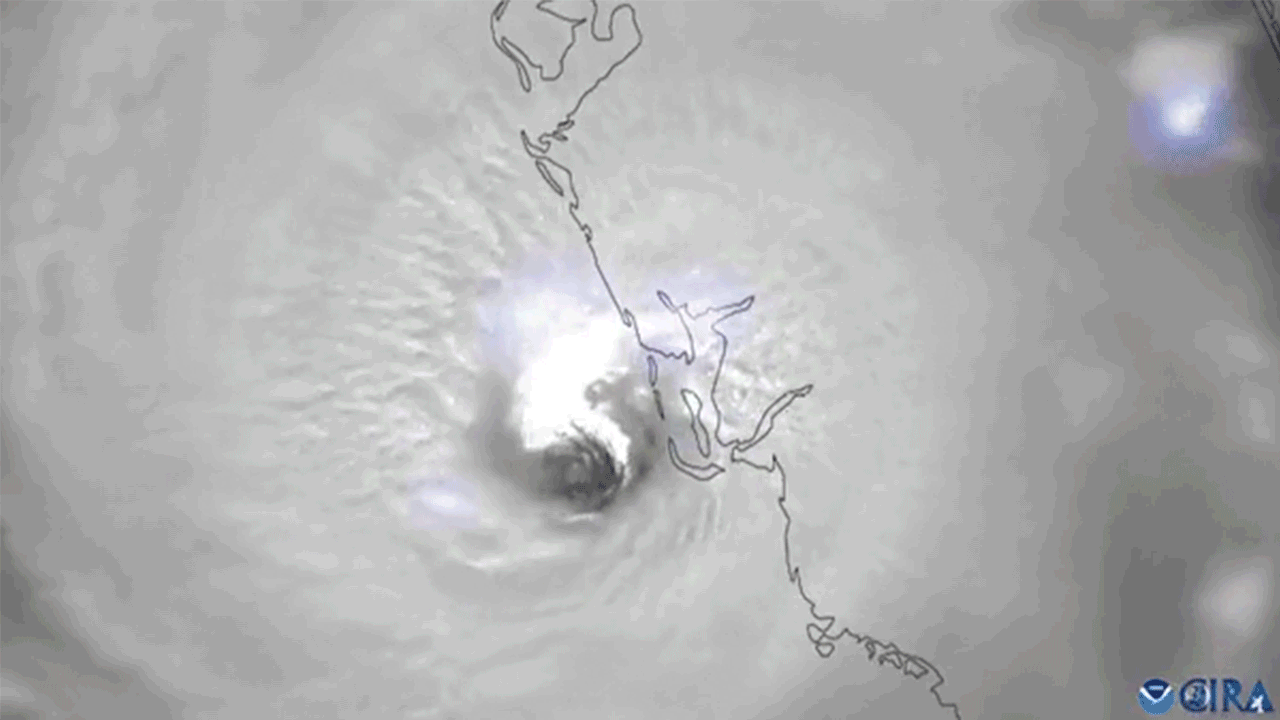 The bottom line: If surges reach their forecasts of 12–18 feet, it would be unprecedented for the region and some of the highest recorded in American history.
2. Scenes from Ian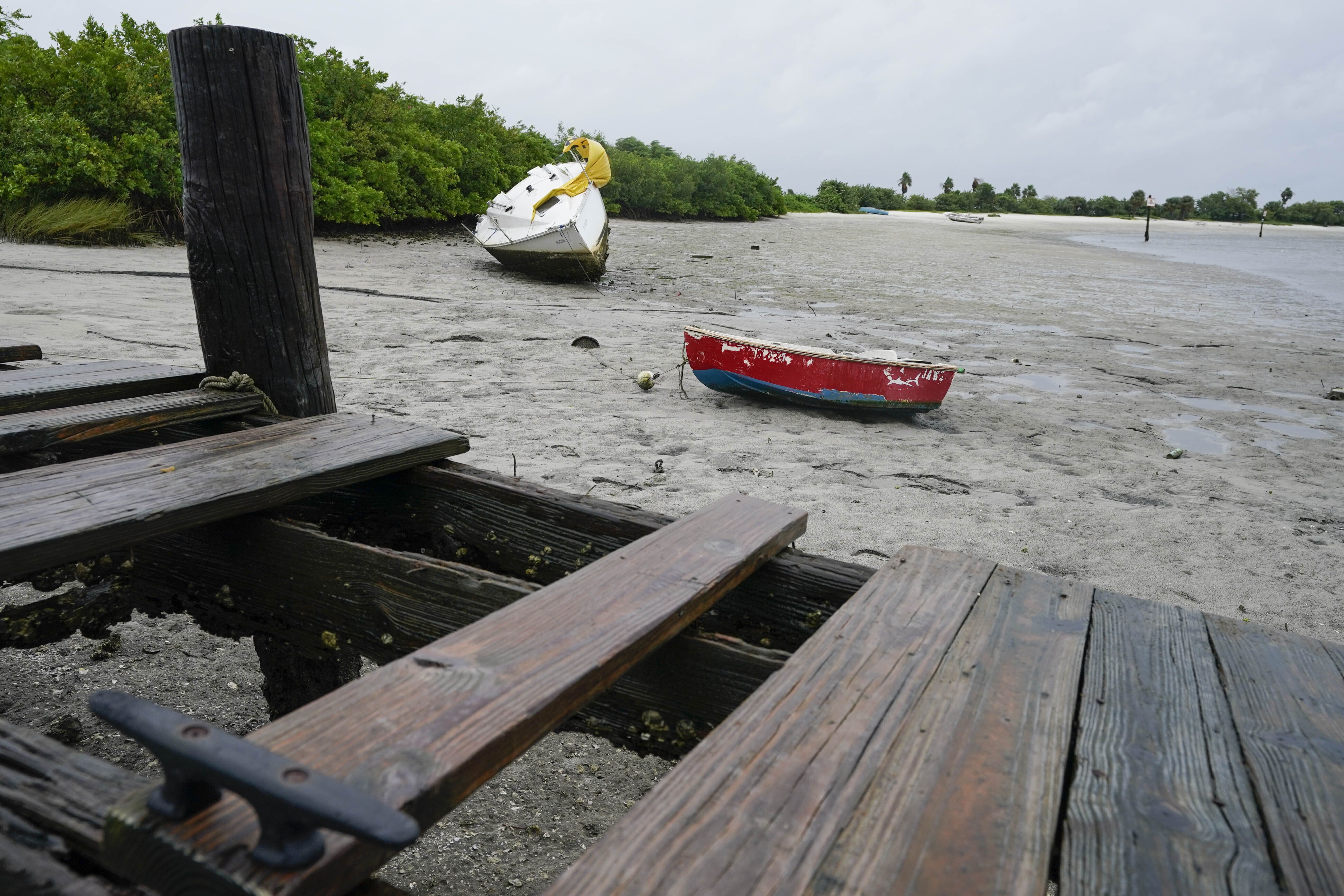 Along Tampa's Bayshore Boulevard, the water had retreated from the seawall about 50 feet in places, like it did when Hurricane Irma streaked east of the region in 2017, Axios Tampa Bay co-author Ben Montgomery reports.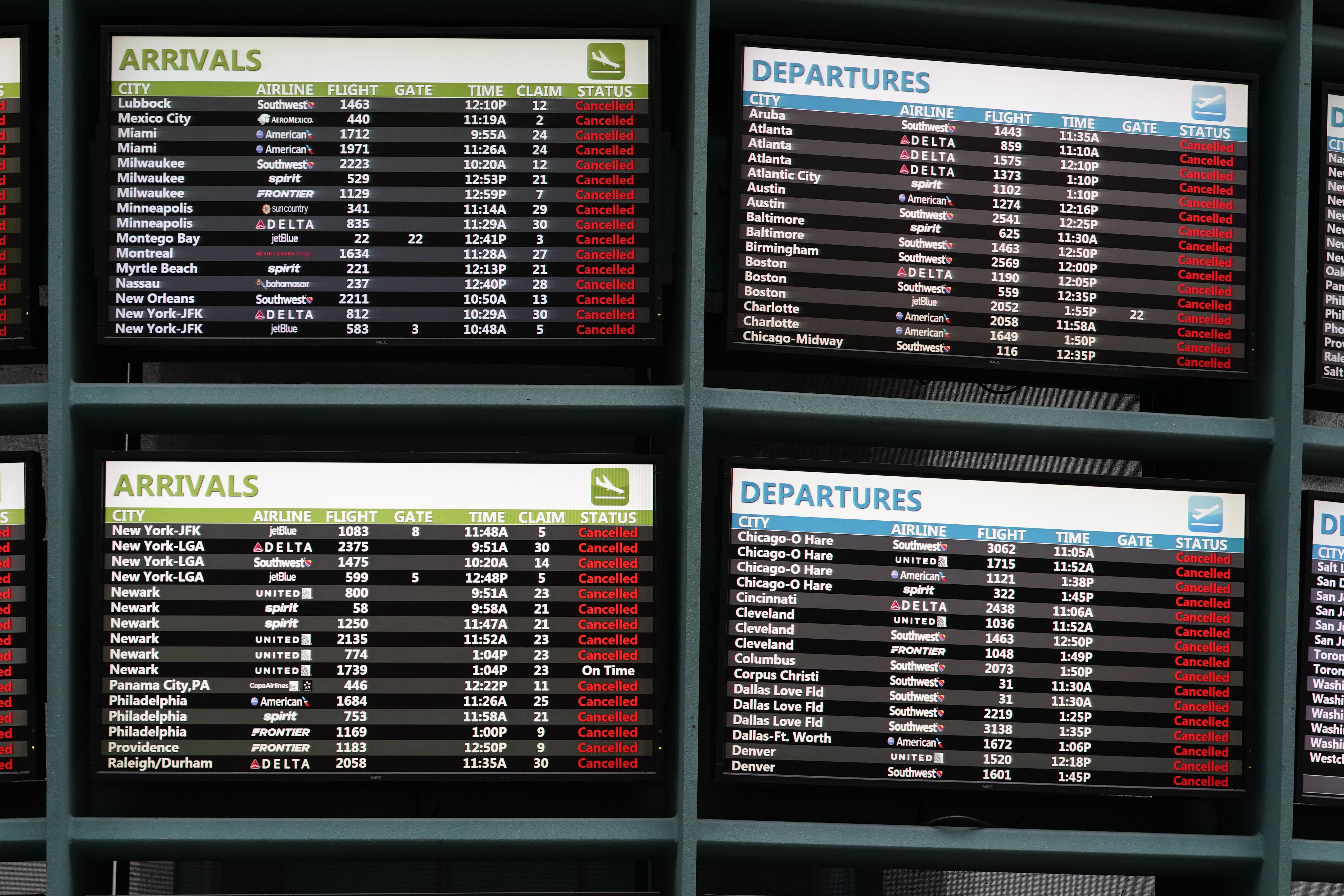 Above: Electronic screens filled with red at the Orlando International Airport as the facility started to cease operations ahead of Ian.
✈️ More than 2,000 flights were canceled today, with another 1,600 canceled tomorrow. Go deeper.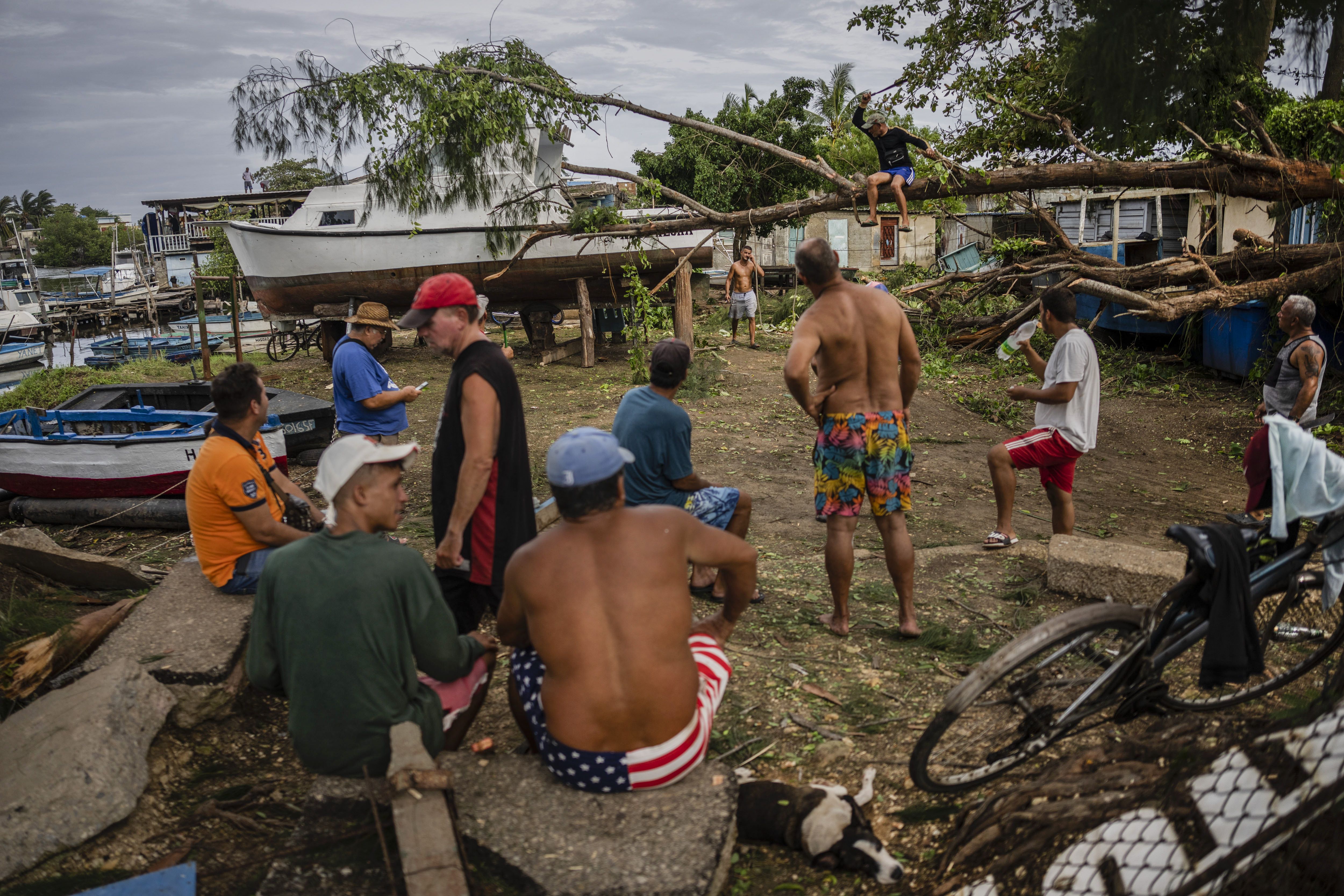 Above: Havana, Cuba, residents watch as a person chops on a tree that fell on top of a boat during Hurricane Ian's passing.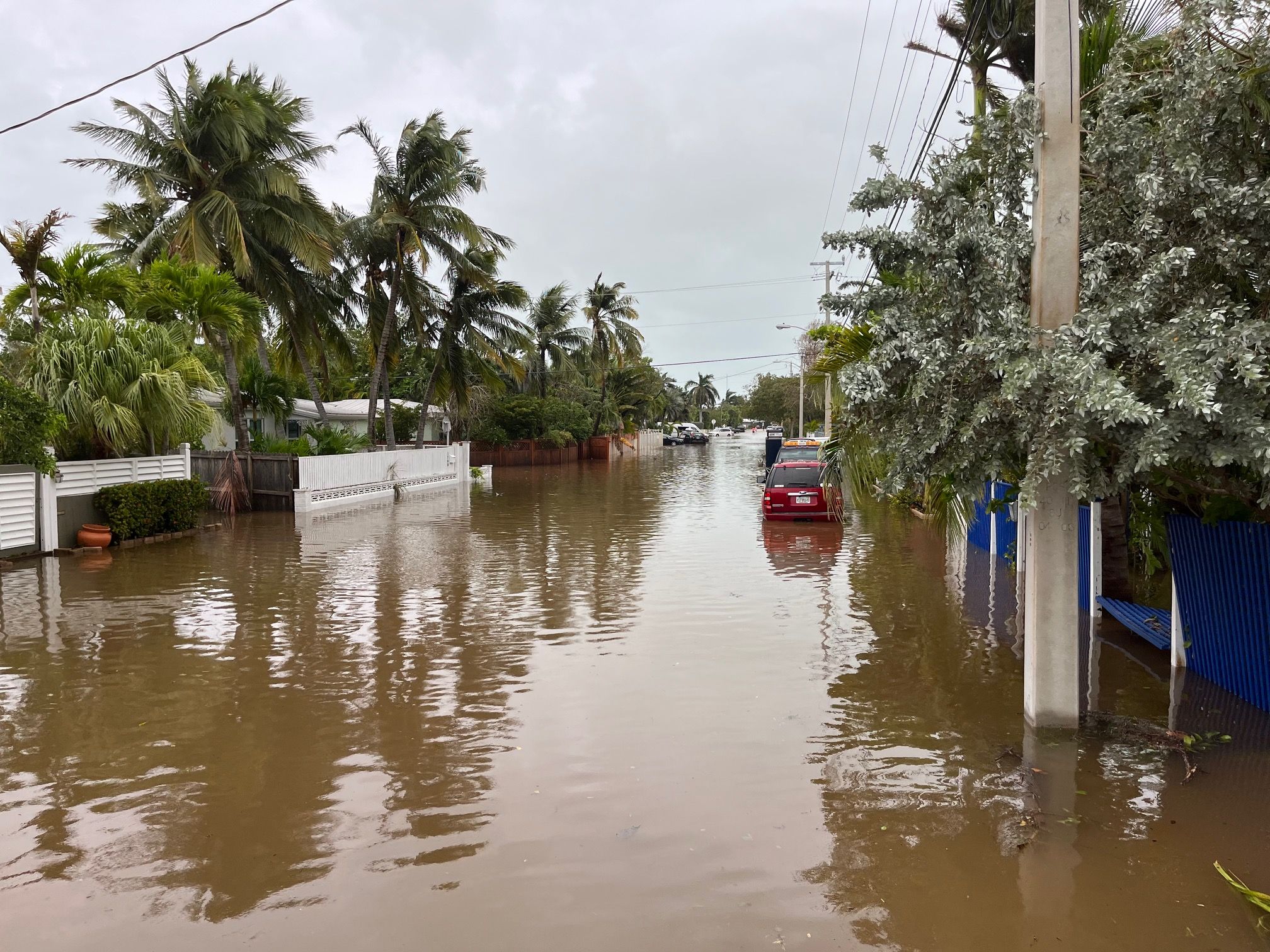 Above: Floodwaters this morning in Key West.
3. Catch up quick
Worried about bonds: Government debt markets are showing signs of the kinds of turbulence and lack of liquidity that, should it persist, will make all financial assets more volatile and make a looming economic downturn worse, Axios Macro co-author Neil Irwin reports.
The EU blamed a "deliberate act" for the mysterious leaks in the Nord Stream 1 and 2 pipelines that were detected yesterday. Go deeper.
🏐 4. High school bright spots
Boys golf and girls volleyball are the lone bright spots in overall participation drops for high school sports compared to 2018–2019, Axios Sports reporter Jeff Tracy writes.
Thanks to Sheryl Miller for copy editing today's newsletter.