Axios PM
August 19, 2021
Good afternoon. Today's PM — edited by Laurin-Whitney Gottbrath — is 491 words, a 2-minute read.
🛒 Situational awareness: Amazon plans to open big physical stores — starting in Ohio and California — to extend its reach in clothing, household goods and electronics, The Wall Street Journal scoops.
1 big thing: Taliban grab U.S. war chest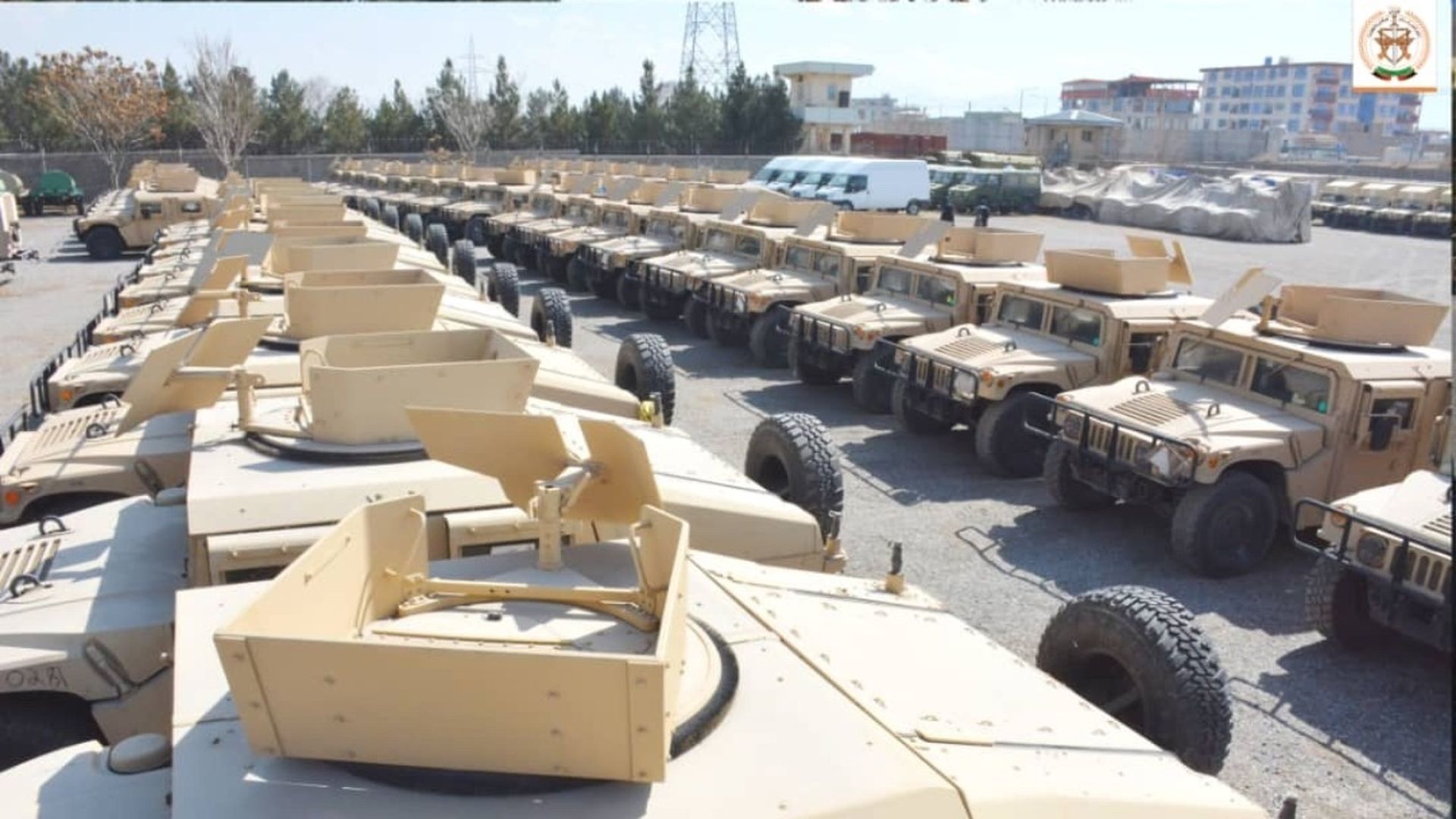 The Taliban just gained a massive new war chest, complete with U.S.-made Humvees, planes, helicopters, night-vision goggles and drones, Reuters reports.
Video shows the advancing militants inspecting lines of vehicles and opening crates of new firearms, communications gear and even military drones.
The Biden administration is so concerned about the weapons that launching airstrikes against the larger equipment, such as helicopters, hasn't been ruled out, officials told Reuters.
But there's concern that could antagonize the Taliban at a time when the main U.S. goal is evacuating people.
Another U.S. official said that according to the current intelligence assessment, the Taliban are believed to control:
More than 2,000 armored vehicles, including U.S. Humvees.
Up to 40 aircraft — potentially including UH-60 Black Hawks, scout attack helicopters and ScanEagle military drones.
"Everything that hasn't been destroyed is the Taliban's now," one U.S. official told Reuters.
Officials aren't just worried about the Taliban using the weapons against civilians. They're also concerned the equipment could be seized by ISIS or handed over to China or Russia.
2. OnlyFans to ban "sexually explicit" content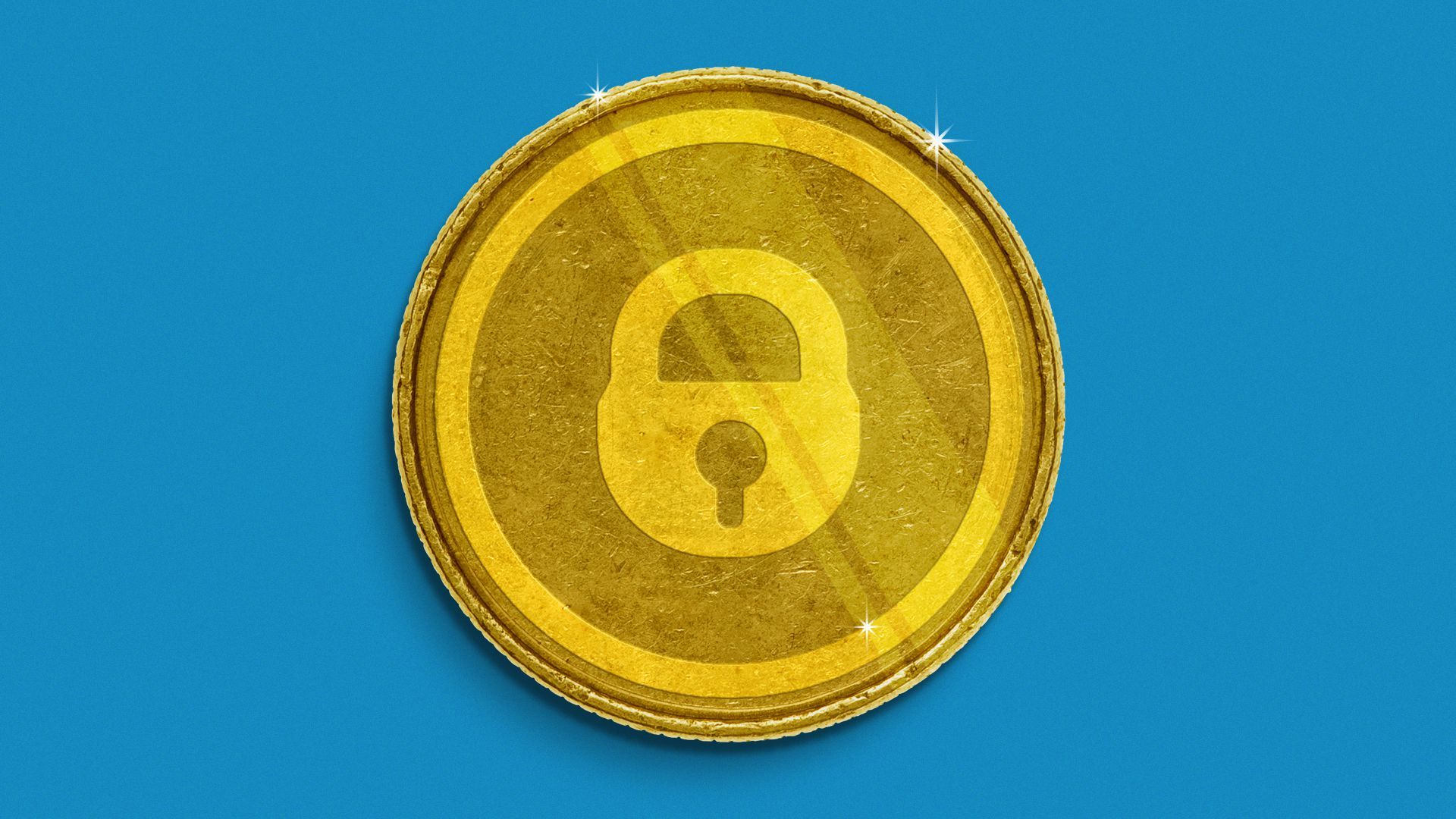 OnlyFans, the online creator platform known for its adult content, announced today that it will prohibit creators from posting "sexually explicit" content starting in October.
The company said it made the decision at the request of its banking and payout partners, Axios' Dan Primack and Jacob Knutson write.
It's unclear how it will decide what content is sexually explicit.
The big picture: The platform, which has 130 million users and over 2 million creators, has been one of the creator economy's largest and most successful platforms, according to company financials leaked to Axios.
But it's been struggling to find outside investors, multiple sources say, in part because some venture capital funds are prohibited from investing in adult content that is ubiquitous on its platform.
3. Catch up quick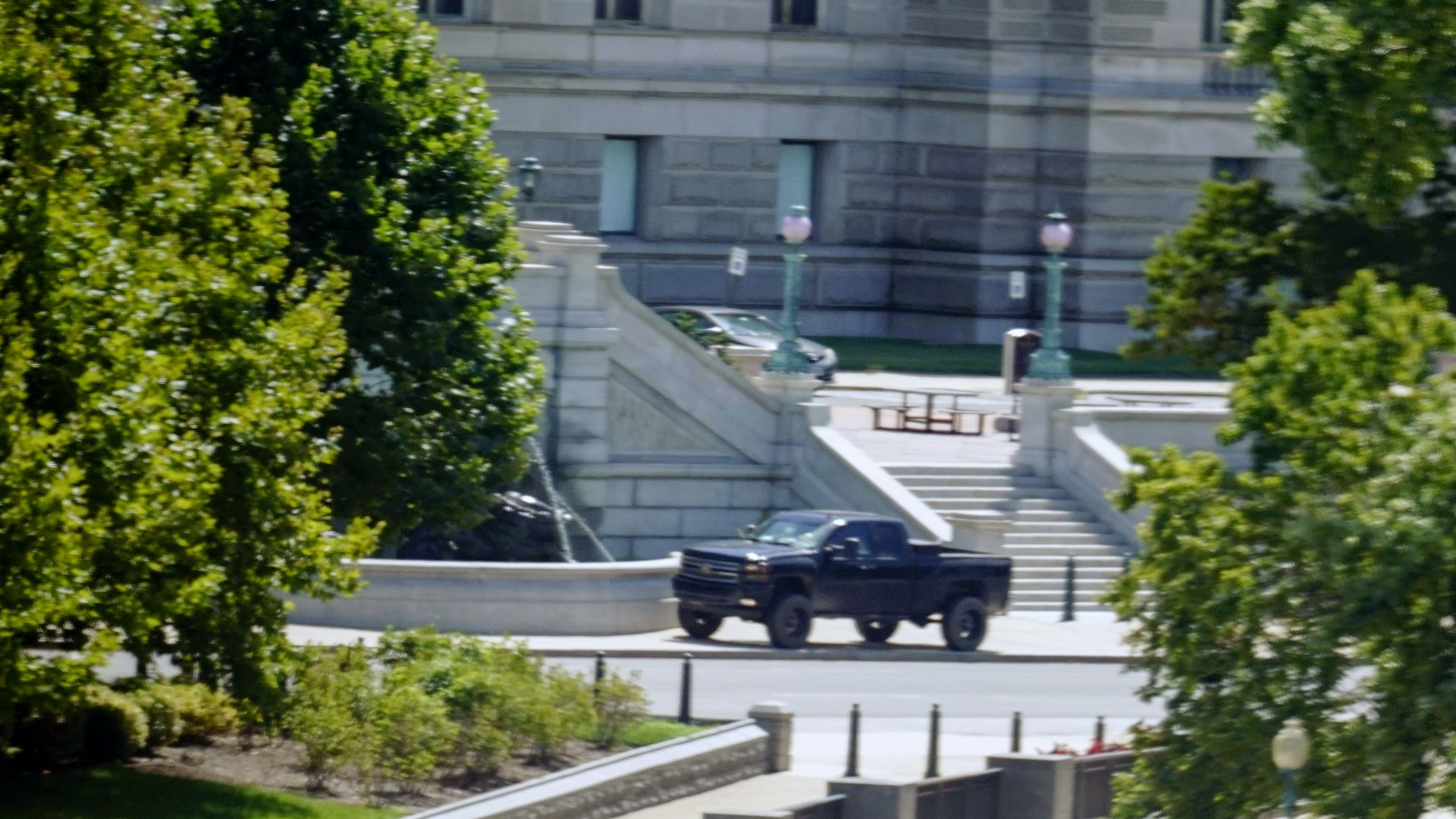 A man who claimed to have a bomb outside the Library of Congress surrendered and is in custody, Capitol Police said. Get the latest.
The Biden administration is erasing student loan debt for over 323,000 borrowers who have permanent, severe disabilities and have limited incomes as a result. Go deeper.
4. 1 for the road: Biles plans 35-city tour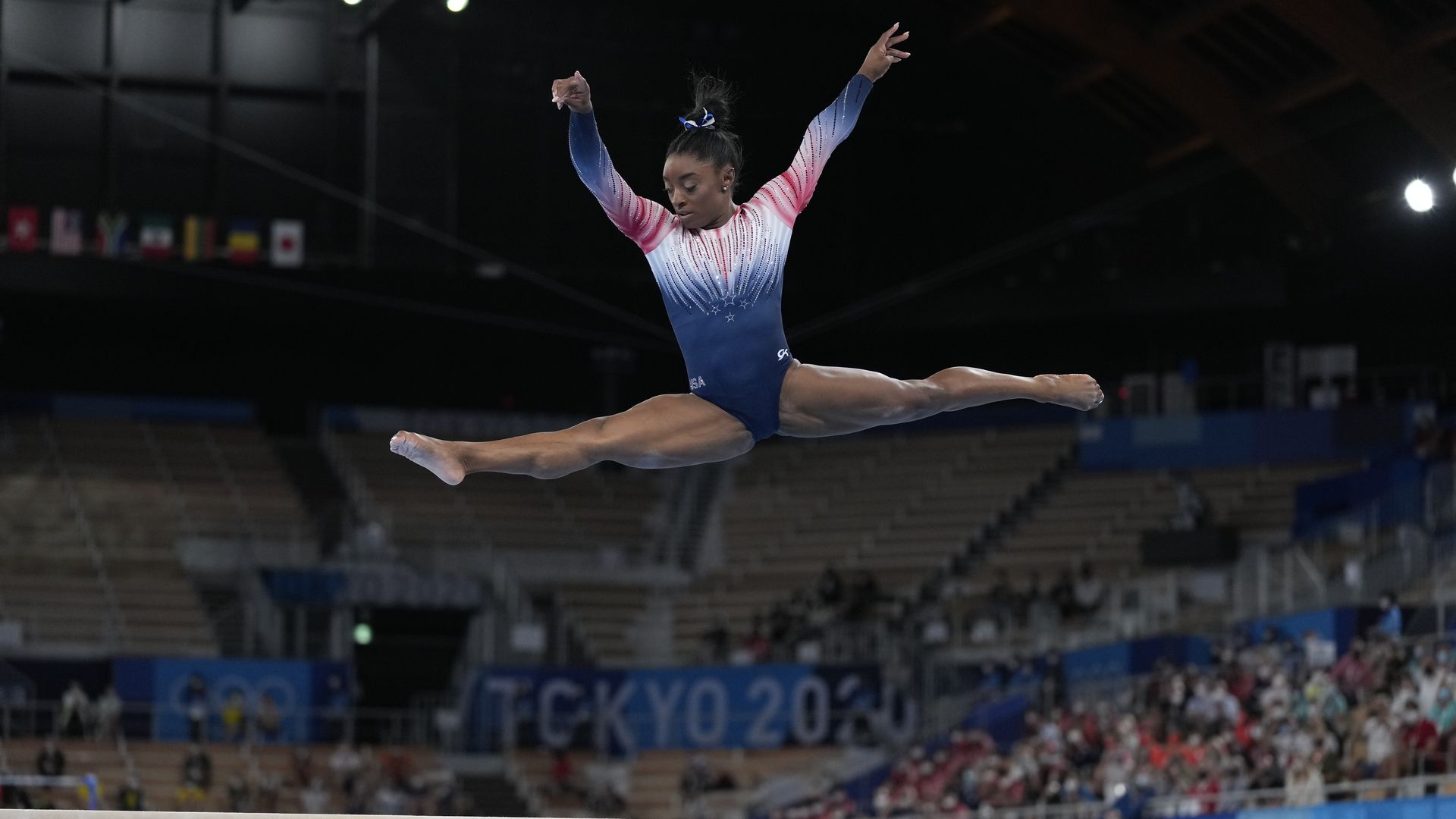 Simone Biles plans a 35-city "Gold Over America" tour next month that will feature gymnastics and dance — but also a segment on the importance of taking care of yourself mentally, AP reports.
"We wanted to make it as relatable as possible and let these kids know that we've been going through these things," Biles said.
About her Tokyo experience, Biles said she "wouldn't change anything for the world":
"I gave an outlet for athletes to speak up about their mental health and their well-being, and learn that you can put yourself first before the athlete."