Axios PM
February 10, 2022
Good afternoon: Today's PM — edited by Justin Green — is 496 words, a 2-minute read.
📲 Join Axios virtually at our inaugural What's Next Summit on April 5. Register here.
1 big thing: New #MeToo landmark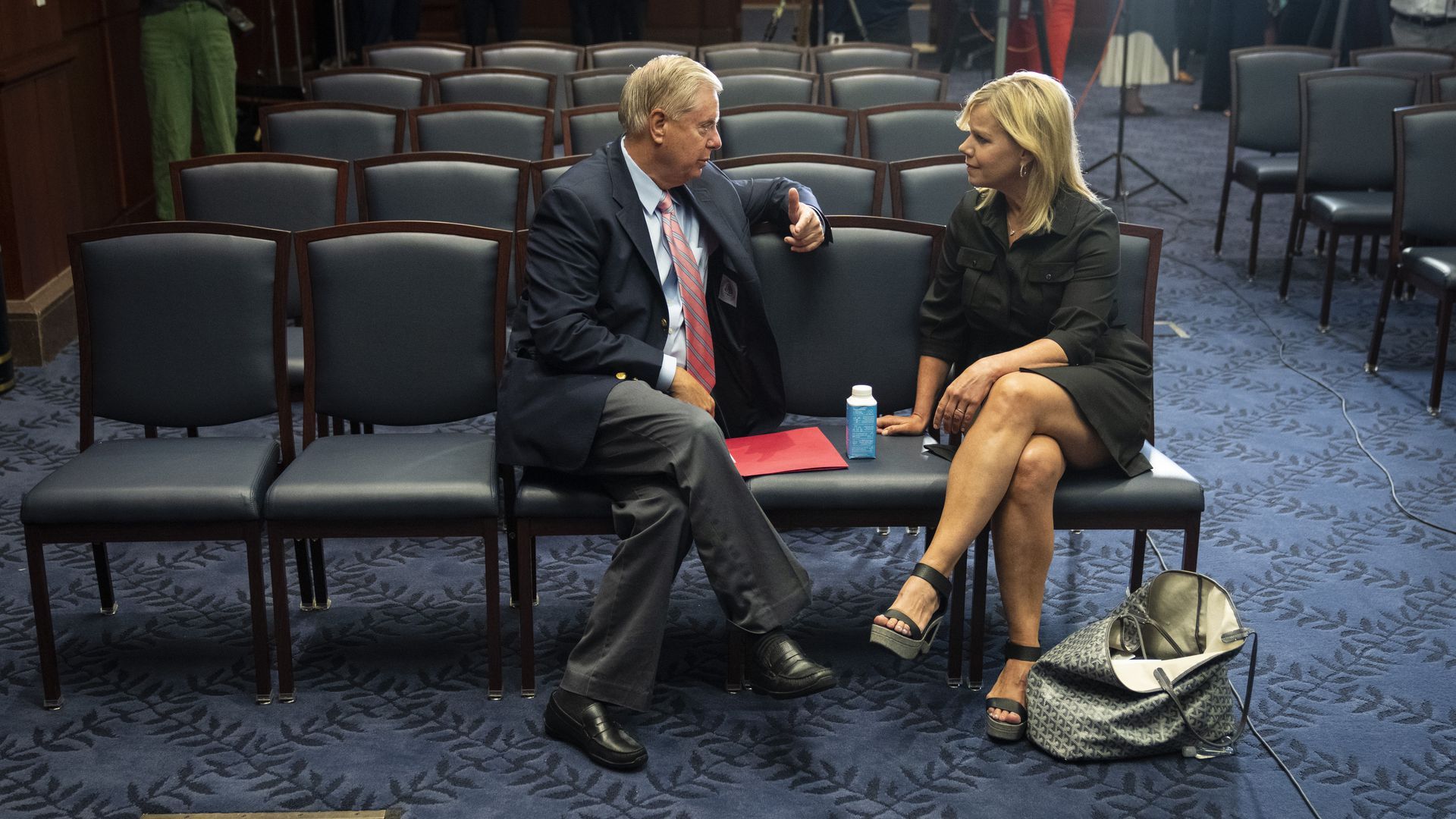 The first major legislation of the #MeToo era is a ban on forced arbitration for sexual harassment and assault claims, report Axios' Emily Peck and Sophia Cai.
The Senate passed the Ending Forced Arbitration of Sexual Assault and Sexual Harassment Act today, and it will now head to President Biden's desk. He's expected to sign.
Gretchen Carlson, a former Fox News host who tried to sue the network for sexual harassment in 2016, is credited with bringing together a coalition including Sens. Lindsey Graham (R-S.C.), Kirsten Gillibrand (D-N.Y.) and Rep. Cheri Bustos (D-Ill.).
The backstory: "Gretchen Carlson sat down with Lindsey [Graham] to tell him about her experience at Fox News, and I think that was something very important to him," Gillibrand told Axios.
The big picture: Forced arbitration keeps litigation out of the public eye and is widely considered to favor employers over workers.
Companies defend the practice by saying it's faster, cheaper and confers privacy on employees with harassment claims.
Advocates hope to ban it in other areas of civil rights, including race discrimination, as well as in consumer contracts.
2. Team USA's "Rocket Man"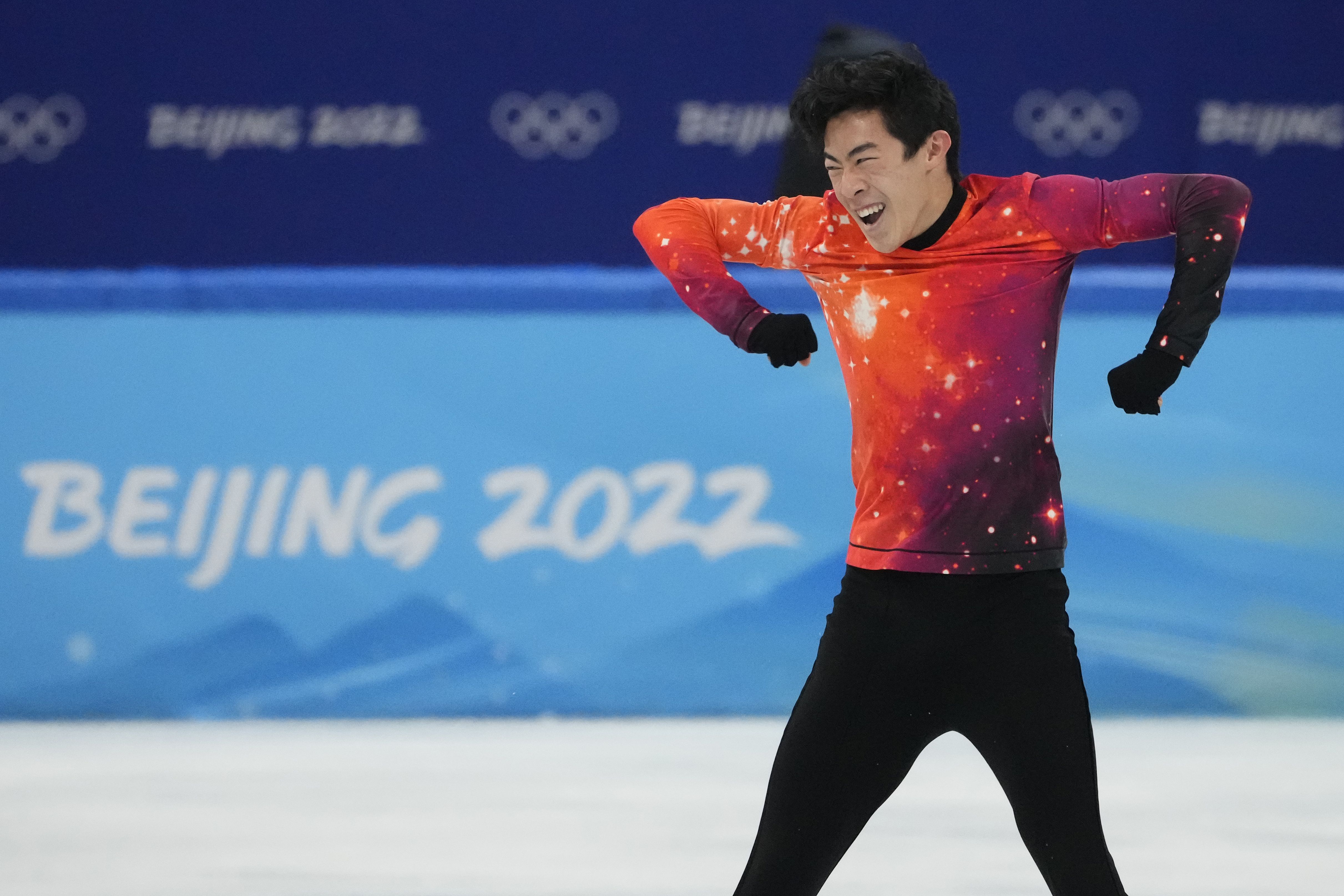 Team USA's Nathan Chen, 22, figure-skated to Olympic gold in Beijing today with a "Rocket Man" program set to the soaring film score by Elton John.
Chen skated to a medley of tracks by the British legend, including '"Rocket Man," nailing all five quadruple jumps. (Olympics.com)
The Rocket Man — Elton John — tweeted his congratulations.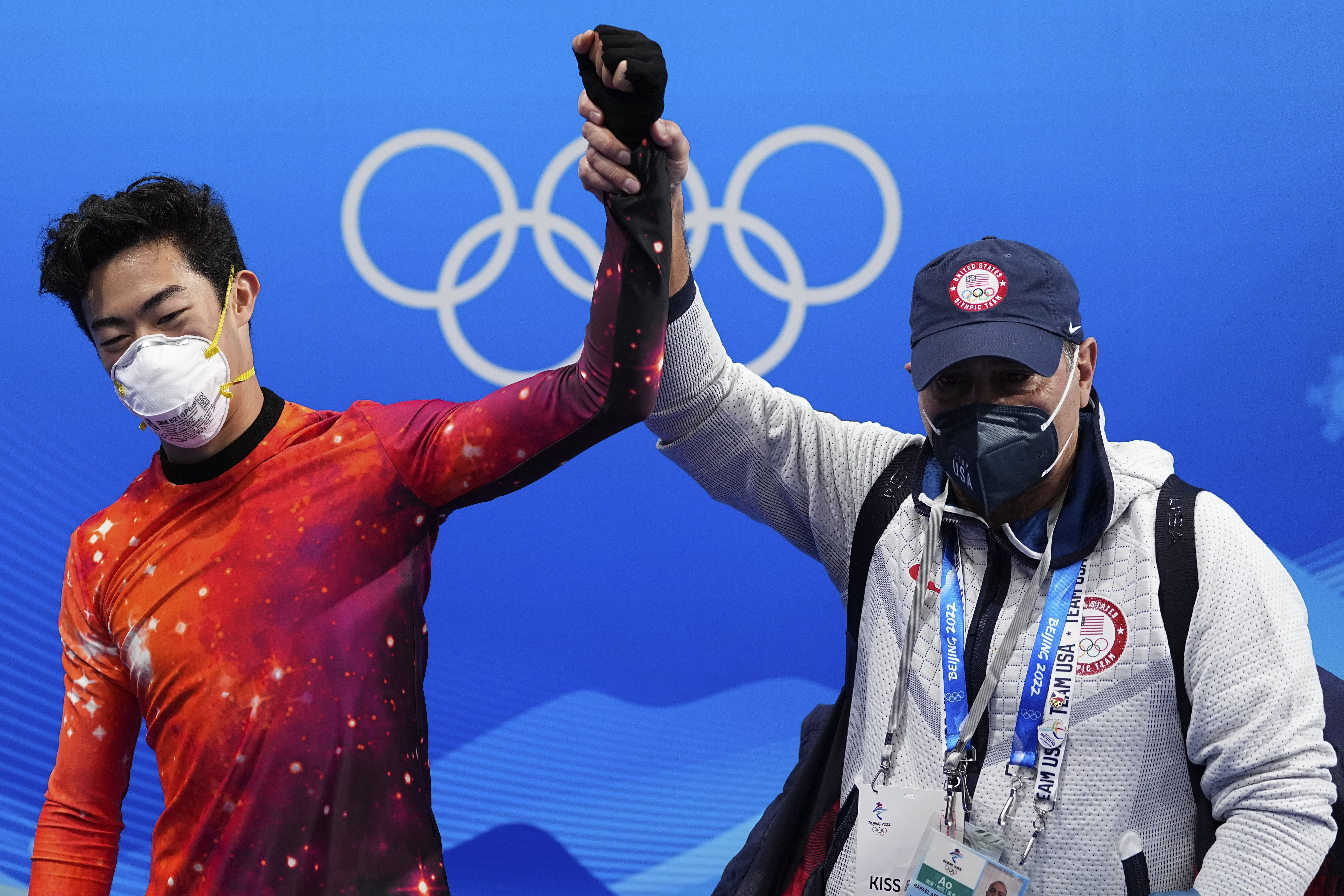 The backstory: Nathan Chen remembers making the long drive with his mom from their home in Utah to the Southern California training base of Rafael Arutyunyan (shown above, celebrating in Beijing today).
"My mom and I grew up quite poor," Chen told AP's Dave Skretta. "She would just scrap together some dollars to try to pay Raf."
"Raf obviously knew about the situation and thanks to the kindness of his heart, was able to just continue taking me in, and taking as much money as we could provide him."."
Today, Chen gave his coach something priceless.
3. Catch up quick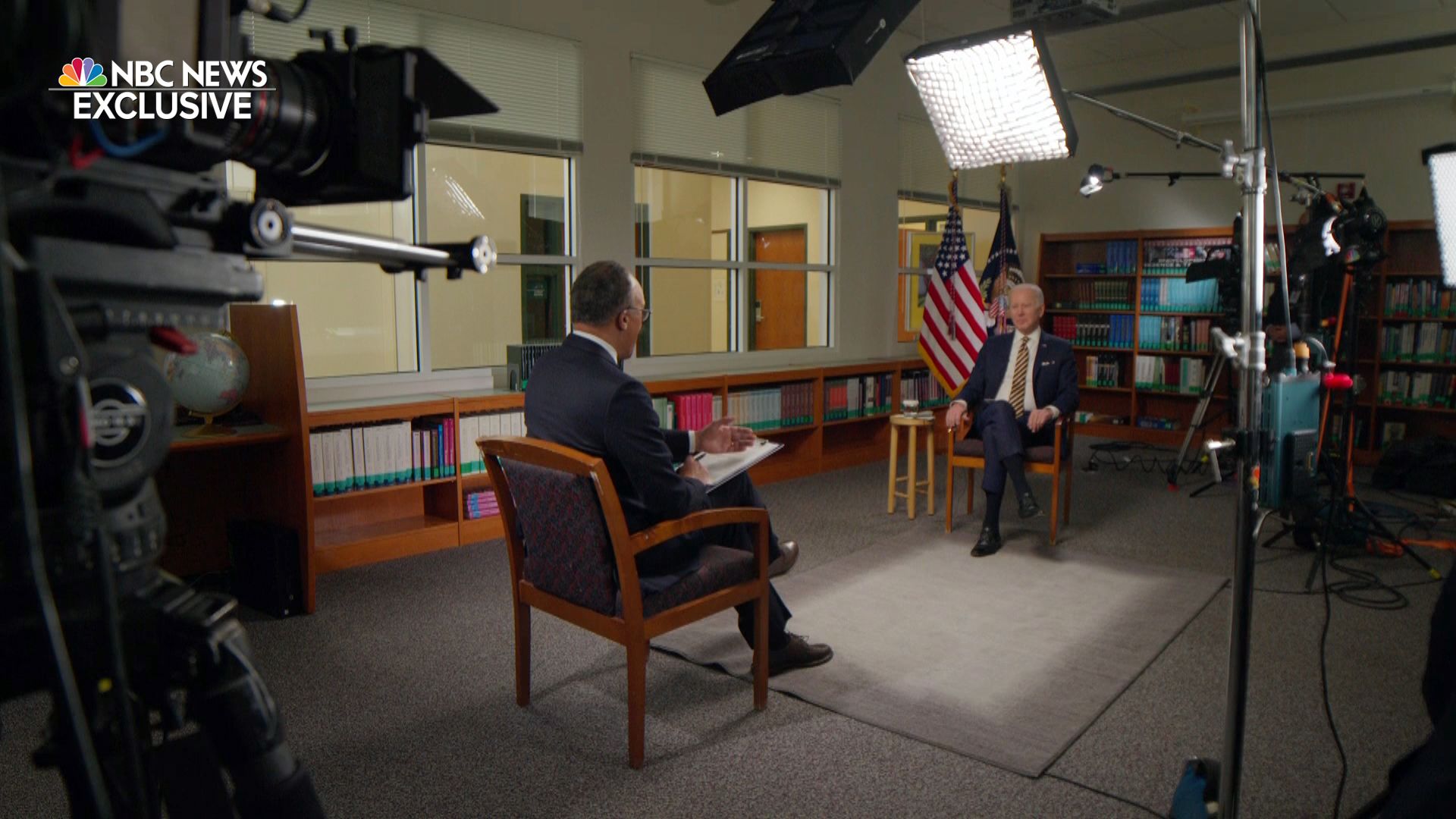 President Biden's first sit-down interview of 2022 was in Culpeper, Virginia, today with Lester Holt — on everything from masks to the Supreme Court. First bites will air tonight on "NBC Nightly News," followed by a package on NBC's "Super Bowl LVI Pregame Show" on Sunday. 30-sec. video preview.
Russia and Belarus launched major joint military exercises, Axios' Zachary Basu reports. Go deeper.
Vaccine mandate protesters blocked the main U.S.-Canada border crossing between Manitoba and North Dakota, Axios' Jacob Knutson reports. Go deeper.
4. Super Bowl sticker shock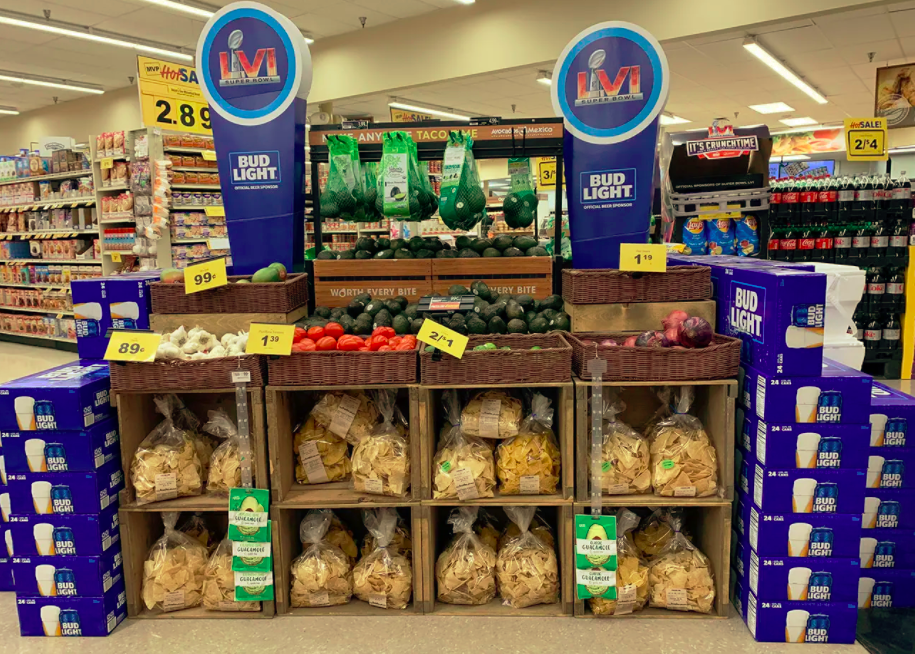 👀 Your eyes aren't lying: That Super Bowl spread does cost more this year, reports Axios Charlotte's Katie Peralta Soloff.
Prepared chicken wings are up 14% to 26% for bone-in and boneless, respectively.
Steak is up 23%.
Ground beef is up 17%.