Axios PM
August 23, 2021
Good afternoon. Today's PM — edited by Laurin-Whitney Gottbrath — is 389 words, a 2-minute read.
⚡ Situational awareness: Gov. Andrew Cuomo leaves office at 11:59 p.m. ET. Lt. Gov. Kathy Hochul will then be sworn in as New York's first female governor. Go deeper: Cuomo's defiant farewell address.
1 big thing: Mask rage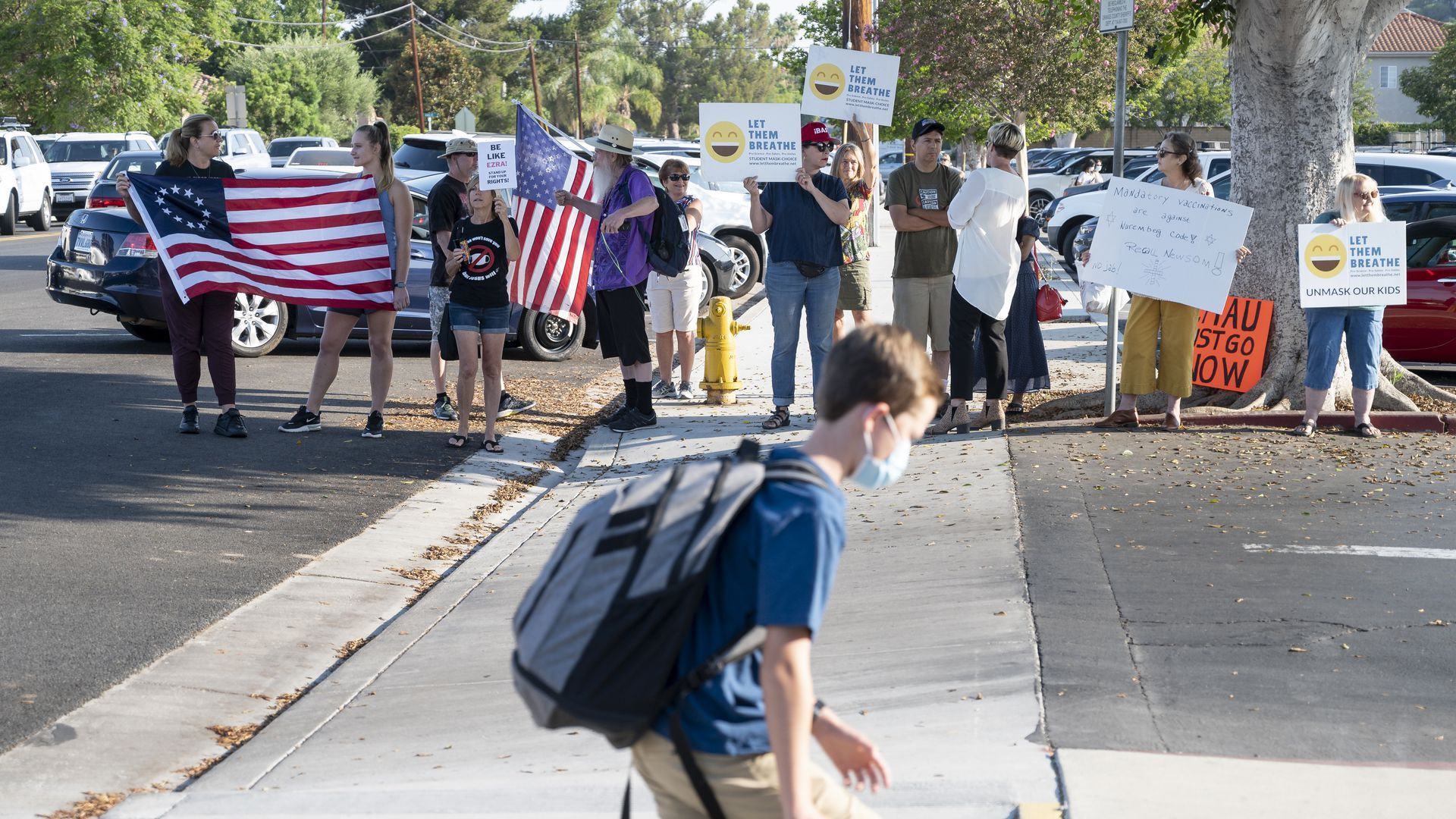 Back-to-school mask fights are getting scary and violent.
Teachers have been punched, and parents are wielding bullhorns and even getting charged with crimes, Axios' Ivana Saric writes.
School board members, county commissioners, doctors and local leaders are regularly confronted with angry taunts that compare them to the Taliban, Marxists and more, AP reports.
A parent in Austin ripped off a teacher's face mask during a "Meet the Teacher" event. Other parents screamed at teachers, demanding they remove their face coverings.
Outside Sacramento, a parent left a teacher bleeding and requiring hospital treatment — after the parent tried to attack the principal over masks and the teacher jumped in, KCRA-TV reports.
In Nevada and Pennsylvania, school-board meetings this month got so out of hand that police were called.
2. Axios interview: YouTube's creator strategy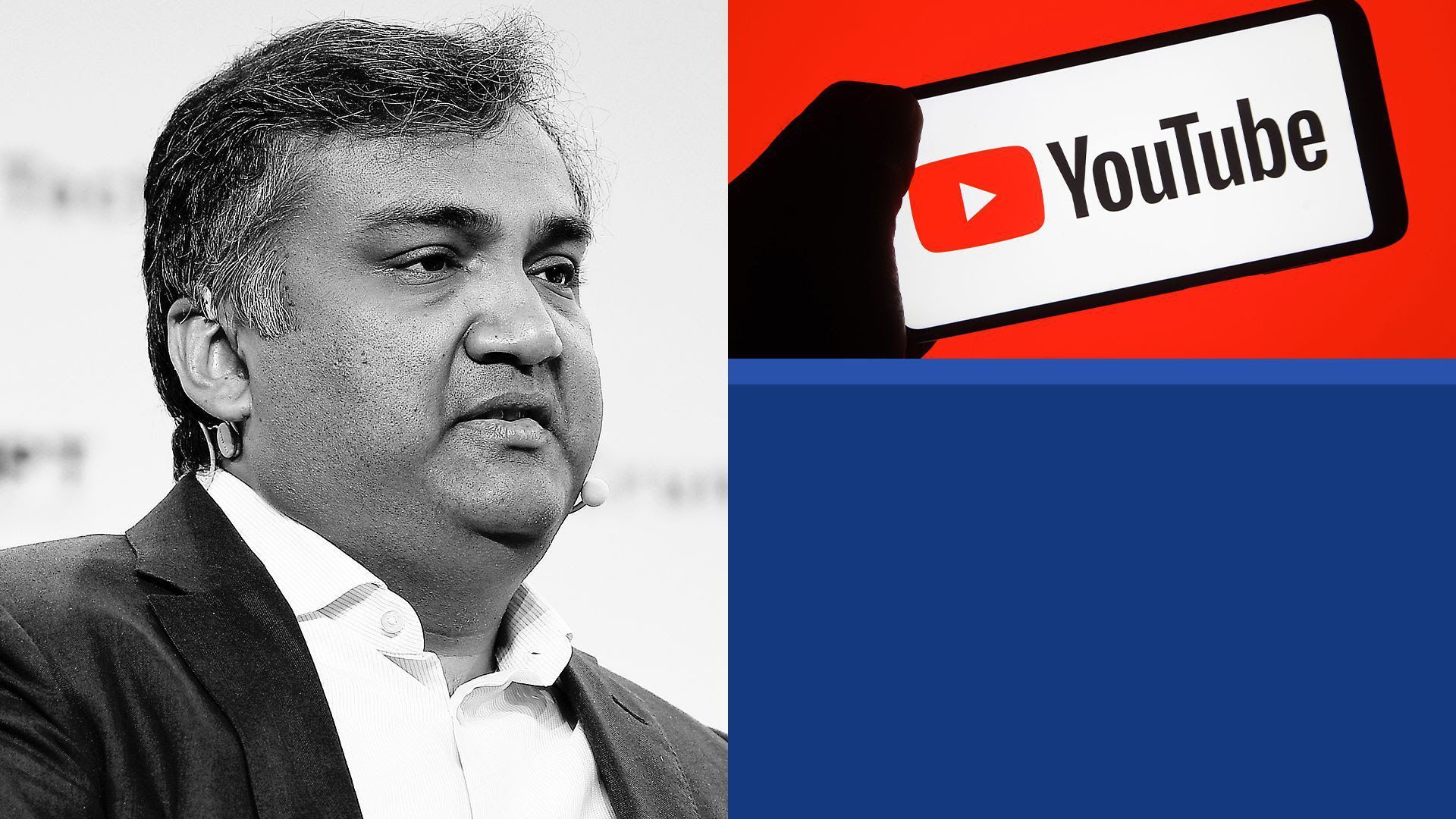 YouTube chief product officer Neal Mohan tells Axios' Ina Fried that the Google-owned video site is working to be a better content moderator — in part because it's good for business.
The latest: YouTube announced today that it now has 2 million people in programs that enable creators to get paid.
On COVID misinformation, Mohan points to YouTube collaborations between creators and health authorities.
"99.9% of creators are looking to do the right thing," he says. "I hope that we are perceived as ultimately a positive voice here."
3. Catch up quick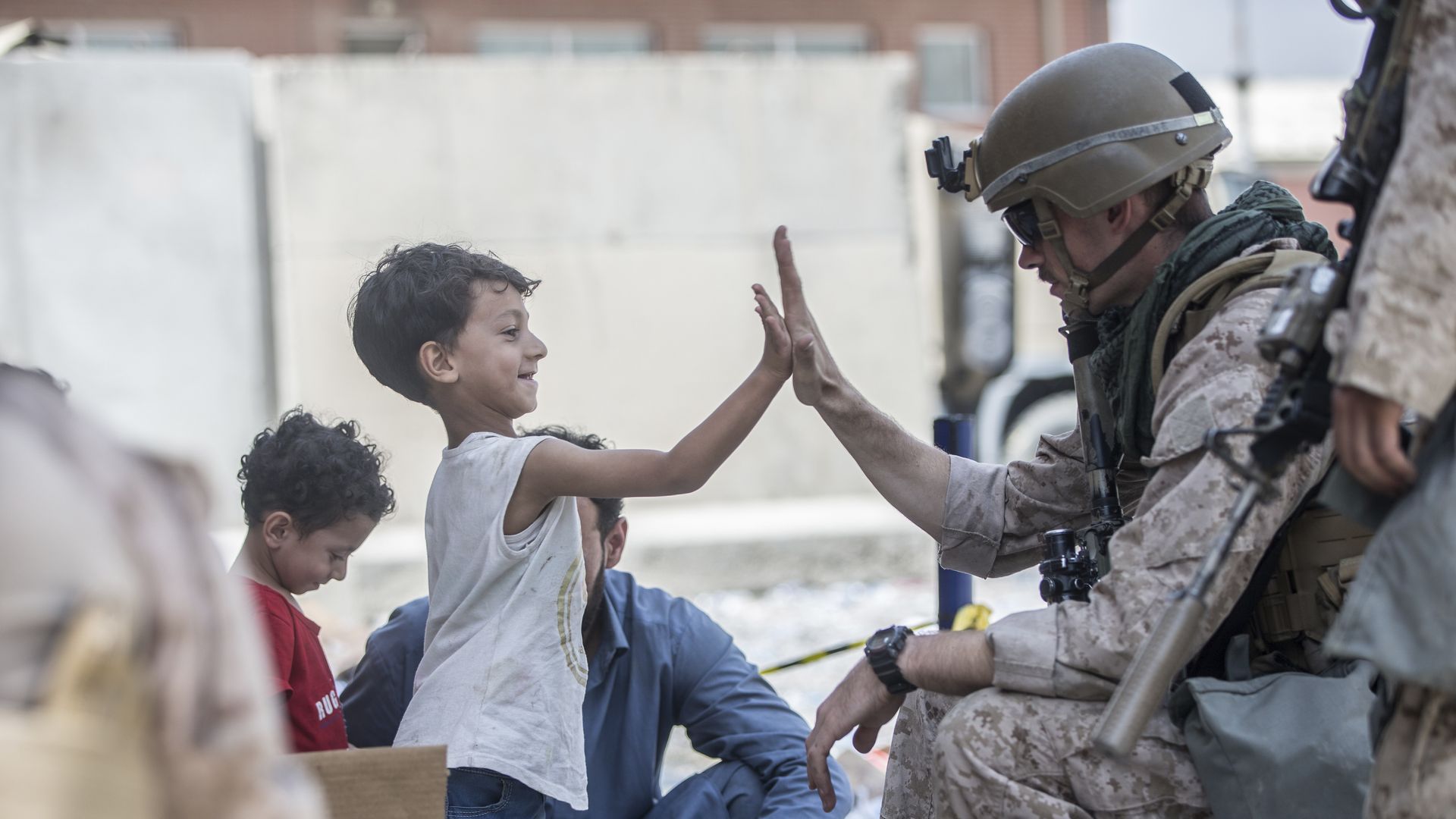 Twenty people have been killed in the chaos outside Kabul airport, most in shootings and stampedes, Reuters reports.
💉 The FDA gave full approval to Pfizer's vaccine. President Biden said that for those who have been hesitant, "the moment you've been waiting for is here." Go deeper.
China is back to zero COVID cases, just over a month after taking draconian measures to stop the Delta variant, Bloomberg reports.
4. 1 🥧 to go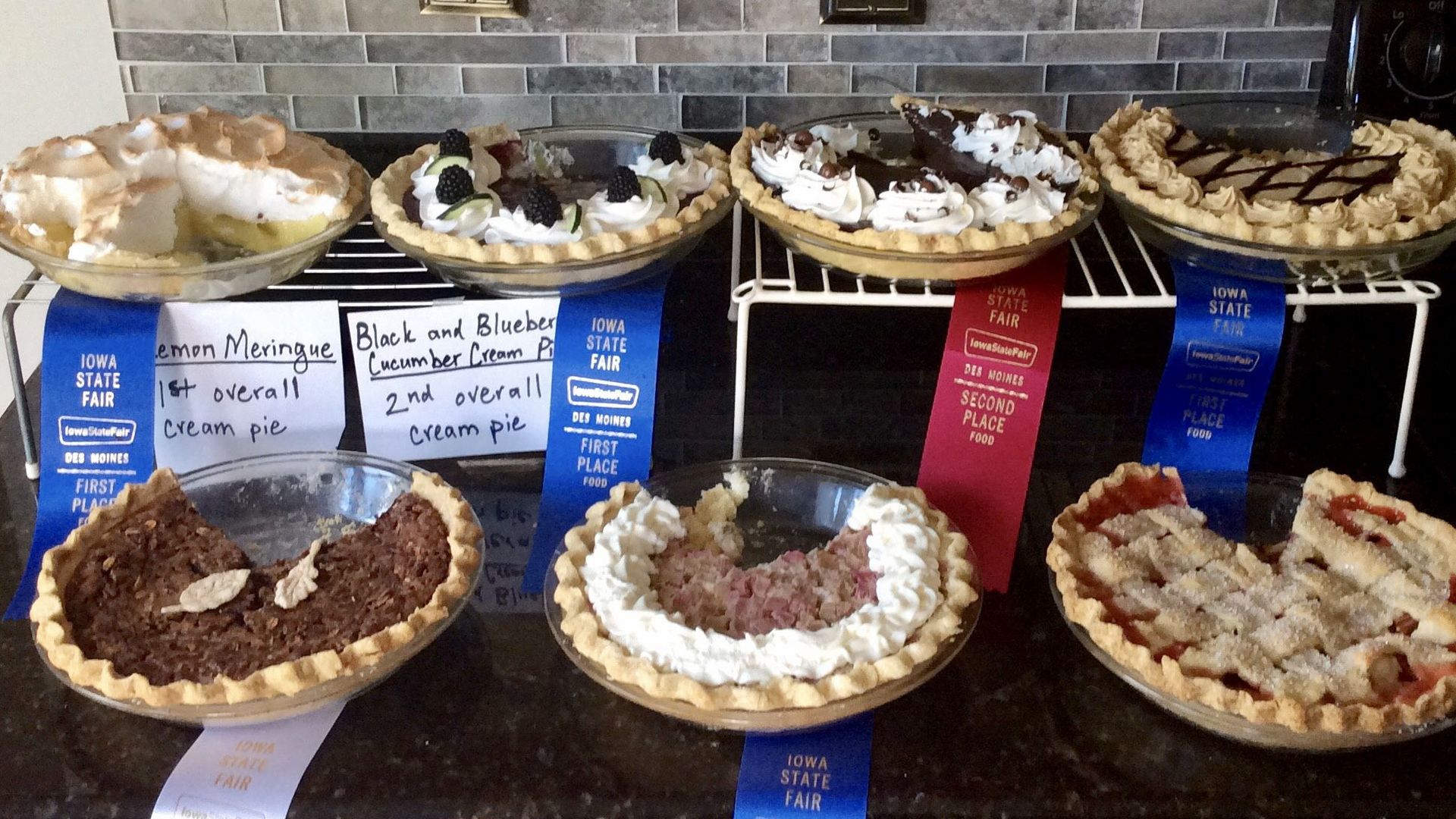 Above: Marcia Miller shared some samples of her Iowa State Fair pies with her neighbor, Axios Des Moines reporter Jason Clayworth.
She wouldn't, however, give up the recipe for her black and blueberry cucumber cream pie.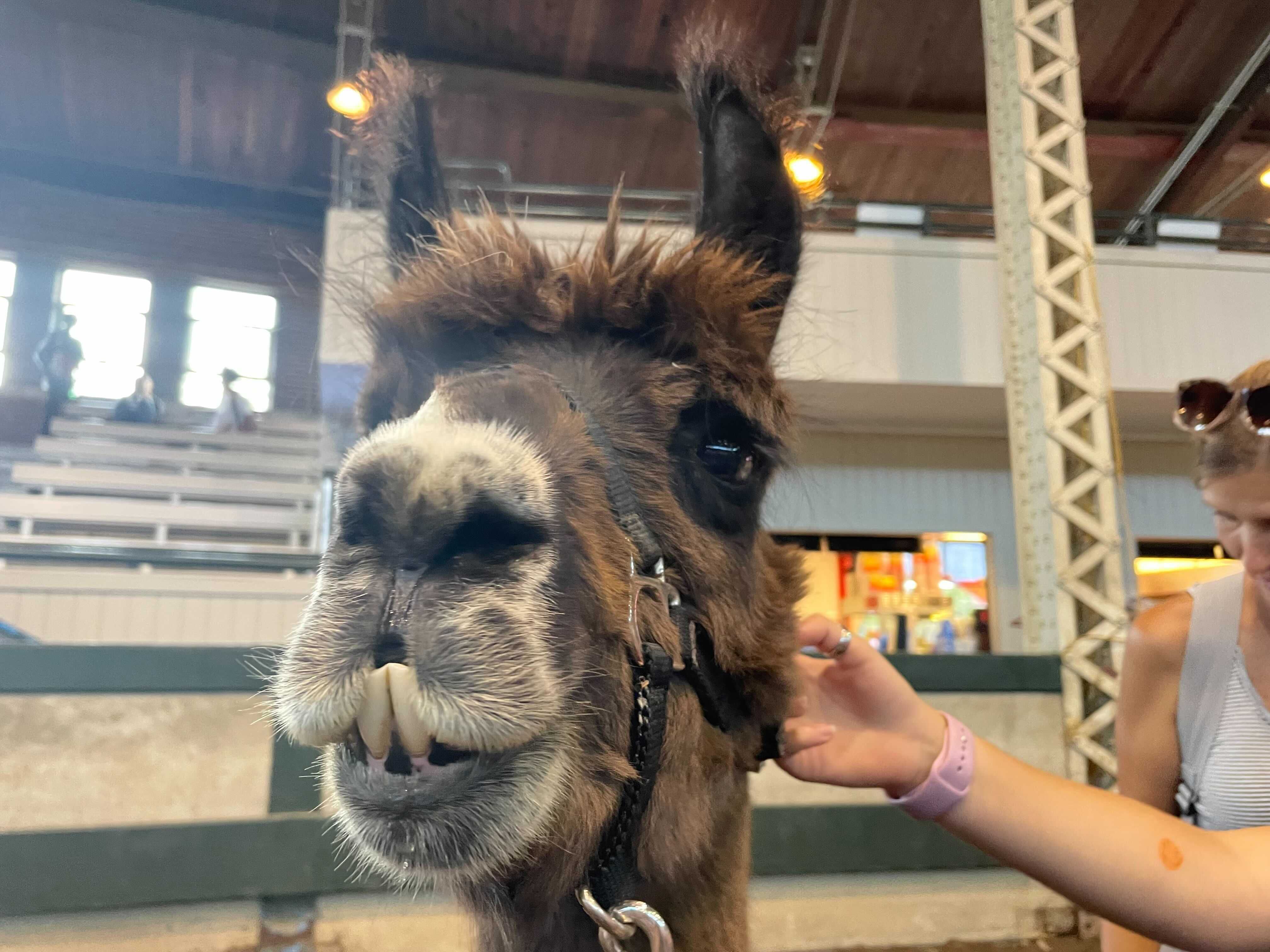 And what would a 2021 State Fair be without ... llama yoga?