Axios PM
March 09, 2023
Good Thursday afternoon! Today's PM — edited by Erica Pandey — is 587 words, a 2-min. read. Thanks to Sheryl Miller for the copy edit.
⚡️ Breaking: Senate Minority Leader Mitch McConnell is being treated for a concussion after falling at a dinner event yesterday, his office said. Get the latest.
💰 1 big thing: Biden wants rich to pay "fair share"
President Biden's message to the wealthiest Americans is clear: "You have to begin to pay your fair share," Shalanda Young, the director of the Office of Management and Budget, told reporters. "We are happy to have that debate."
The big picture: Biden released a $6.8 trillion budget proposal for fiscal year 2024 today.
Why it matters: His plan, which has little chance of being enacted by Congress, amounts to the clearest distillation of his political priorities as he prepares to mount a re-election campaign by running against congressional Republicans, Axios' Hans Nichols writes.
🧮 By the numbers: Biden is proposing $885 billion in defense spending to help fund the war against Russia in Ukraine and bolster the Pentagon's procurement budget.
For domestic programs, a traditional top priority for Democrats, he's asking for even more, proposing some $1 trillion for so-called nondefense discretionary spending.
🔭 Zoom out: Biden has sought to frame his budget as a serious effort to rein in deficits, claiming that he will reduce overall deficit spending by $3 trillion over the next decade.
Here's how he plans to do it:
He's pursuing a new billionaire tax, forcing them to pay at least 25% of all of their income, including appreciated assets, in taxes.
He wants to quadruple the tax on corporate stock buybacks and raise the overall corporate rate from 21% to 28%.
For Americans with unearned income above $400,000, the Medicare tax rate would jump from 3.8% to 5%, which Biden says will extend the program's solvency by 25 years.
He wants to increase the top tax rate to 39.6% from 37%, reversing a Trump-era tax bill.
2. ⛈️ Charted: Misinformation storm
Stunning stat: A recent MIT study found that false news online reaches people about six times faster than the truth and falsehoods are 70% more likely to be retweeted on Twitter than the truth.
Why it matters: Companies are aware that misinformation abounds, but few are prepared to address it, Axios Communicators author Eleanor Hawkins reports.
Most U.S. businesses admit they are inadequately prepared to communicate during a crisis, per a recent Capterra survey. 28% of businesses don't have formal response plans, and 23% have no plan at all.
3. Catch me up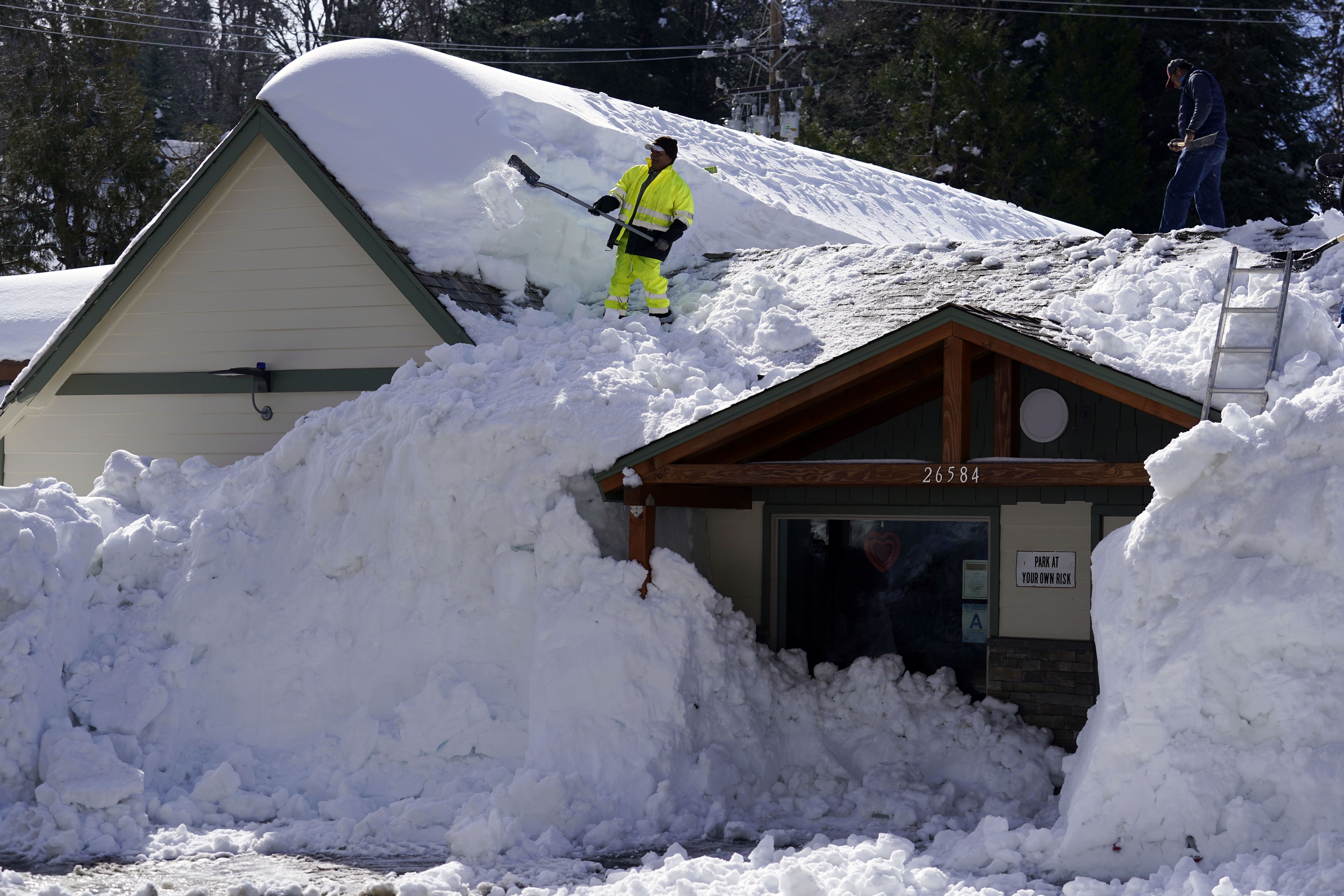 Above: A worker clears snow yesterday from the roof of Skyforest Elks Lodge in Rimforest, Calif., in the San Bernardino Mountains. A dozen people have died in the days since snowstorms cut off California's mountain towns. More from the L.A. Times.
The spread of white supremacist propaganda hit record levels in 2022, according to a new report from the Anti-Defamation League. Go deeper.
California will not renew a $54 million contract with Walgreens over the chain's decision to not dispense abortion pills in some states where abortion remains legal, per the governor's office. Go deeper.
4. 🔎 Inside Jackie O's former mansion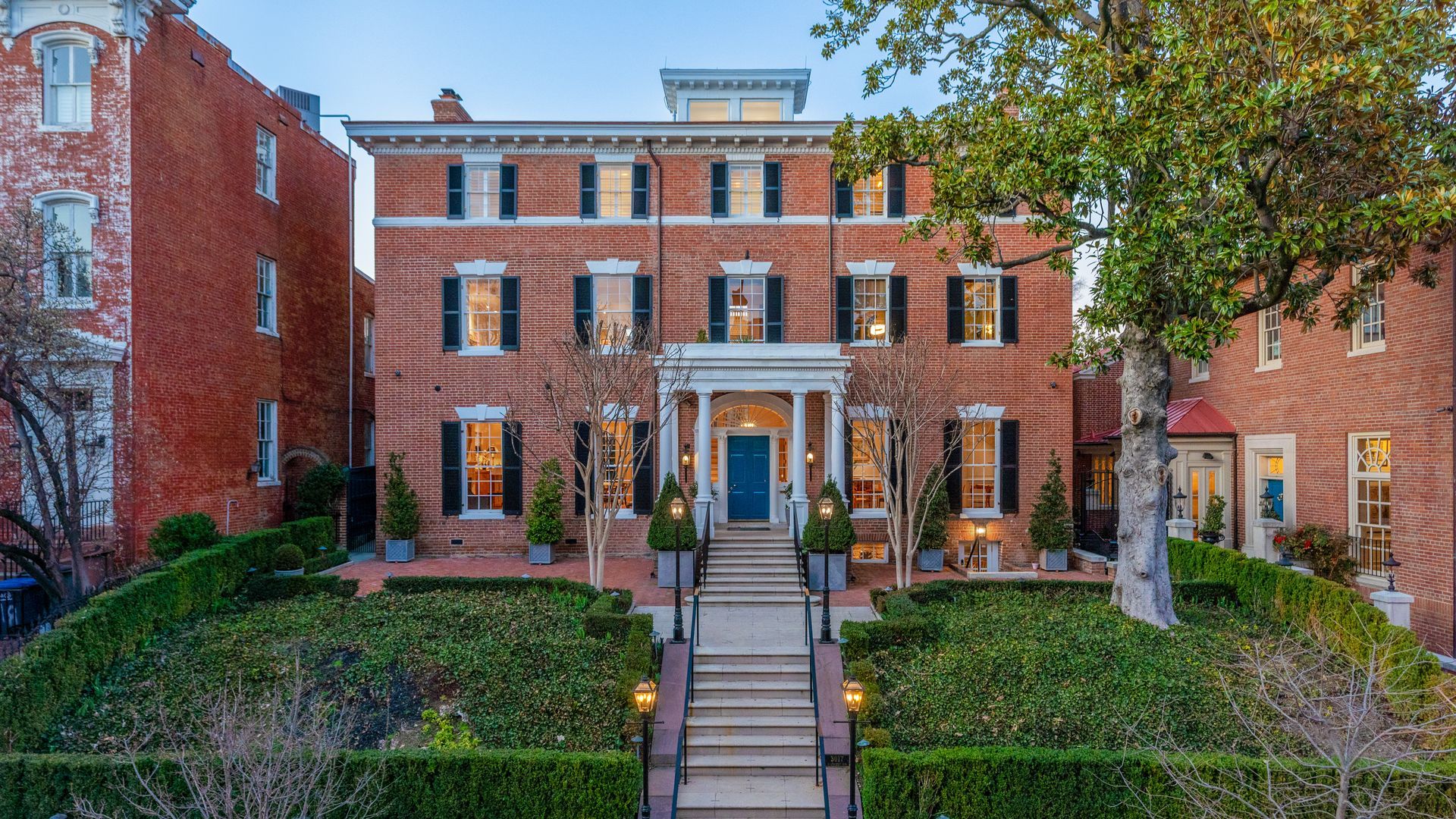 Jackie Kennedy Onassis' former Georgetown home is coming on the market for $26.5 million.
The intrigue: The property will be the most expensive listing in Georgetown — and it could set a record for D.C.'s priciest sale, Axios D.C. co-author Paige Hopkins writes.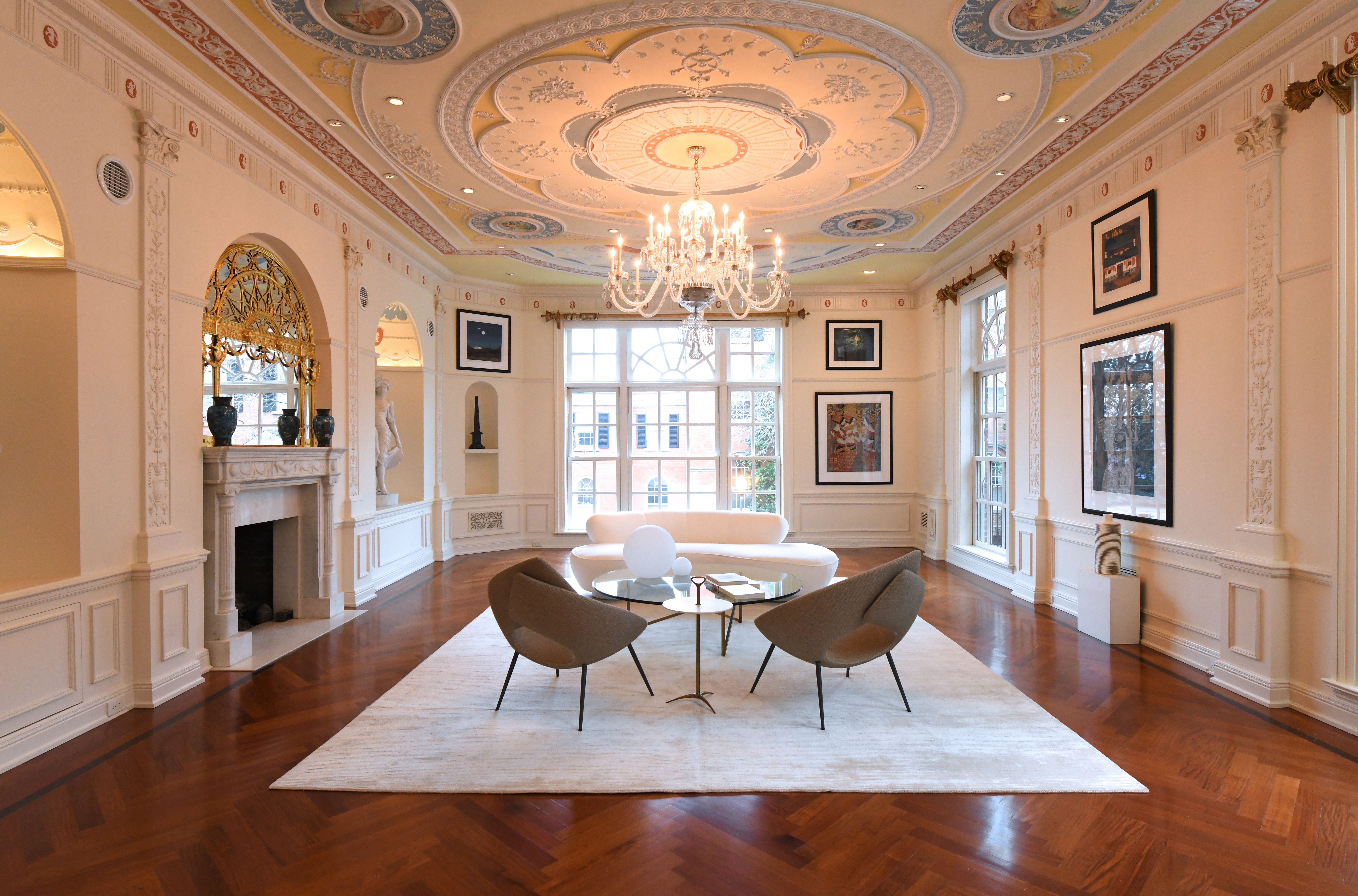 The former first lady and fashion icon briefly lived in the 1790s-era Federal-style house, which is listed on the National Register of Historic Places, after President Kennedy's assassination in 1963.