Situational awareness: Negotiators are set to miss today's deadline for a consensus on NAFTA.
Four days after President Trump announced an "understanding" with Mexico, talks aimed at getting Canada on board have broken off and will resume next Wednesday.
1 big thing: End of an American chapter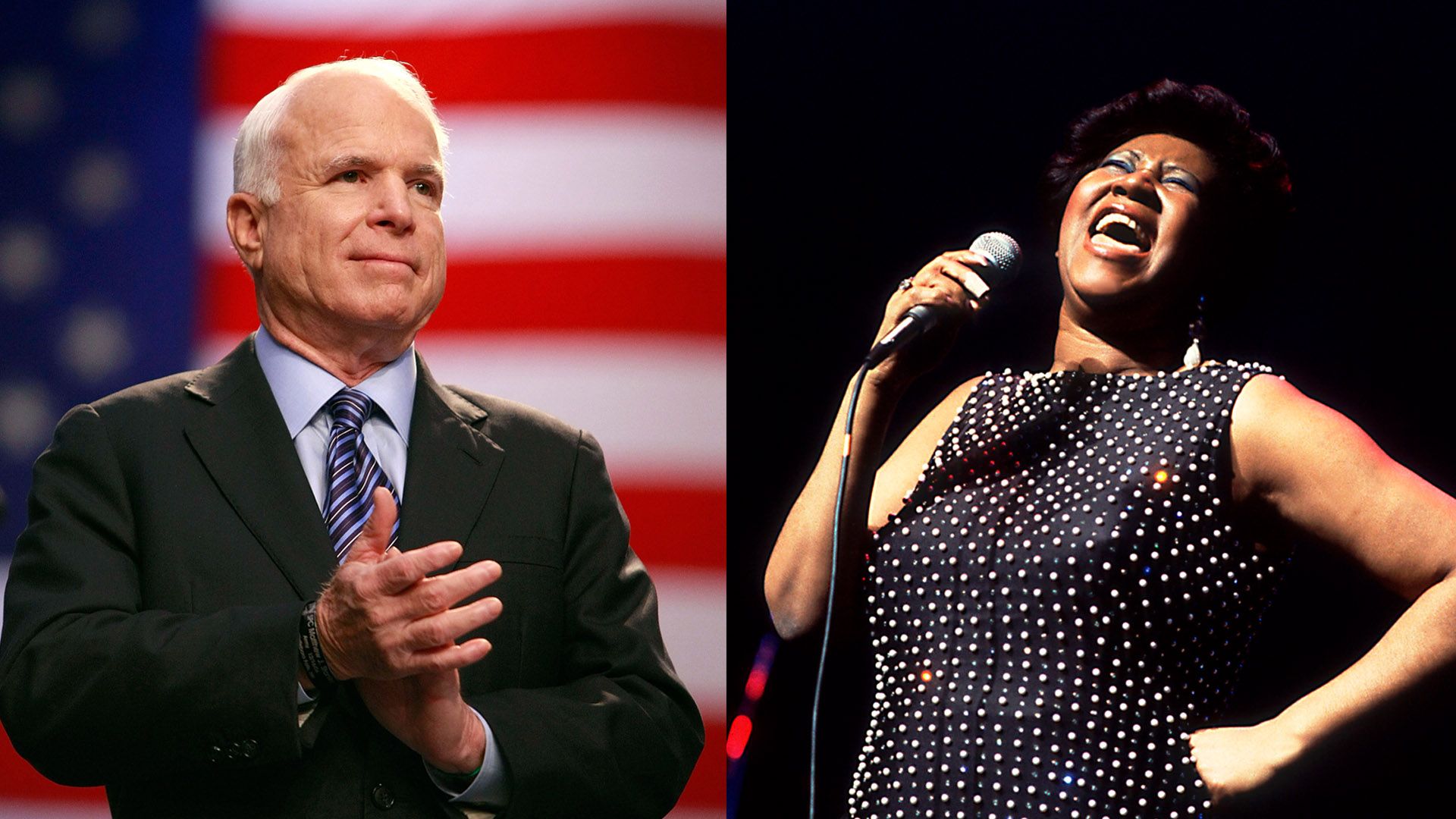 America said goodbye to two icons this week, leaving a stirring reminder that the generation forged by the 1960s is on its way out the door.
In Washington, political leaders gathered under the Capitol Rotunda to pay their respects to John McCain, a giant of the Senate in his own right.
Vice President Mike Pence: "In the long history of our nation, only 30 Americans have lain in state here in the United States Capitol Rotunda."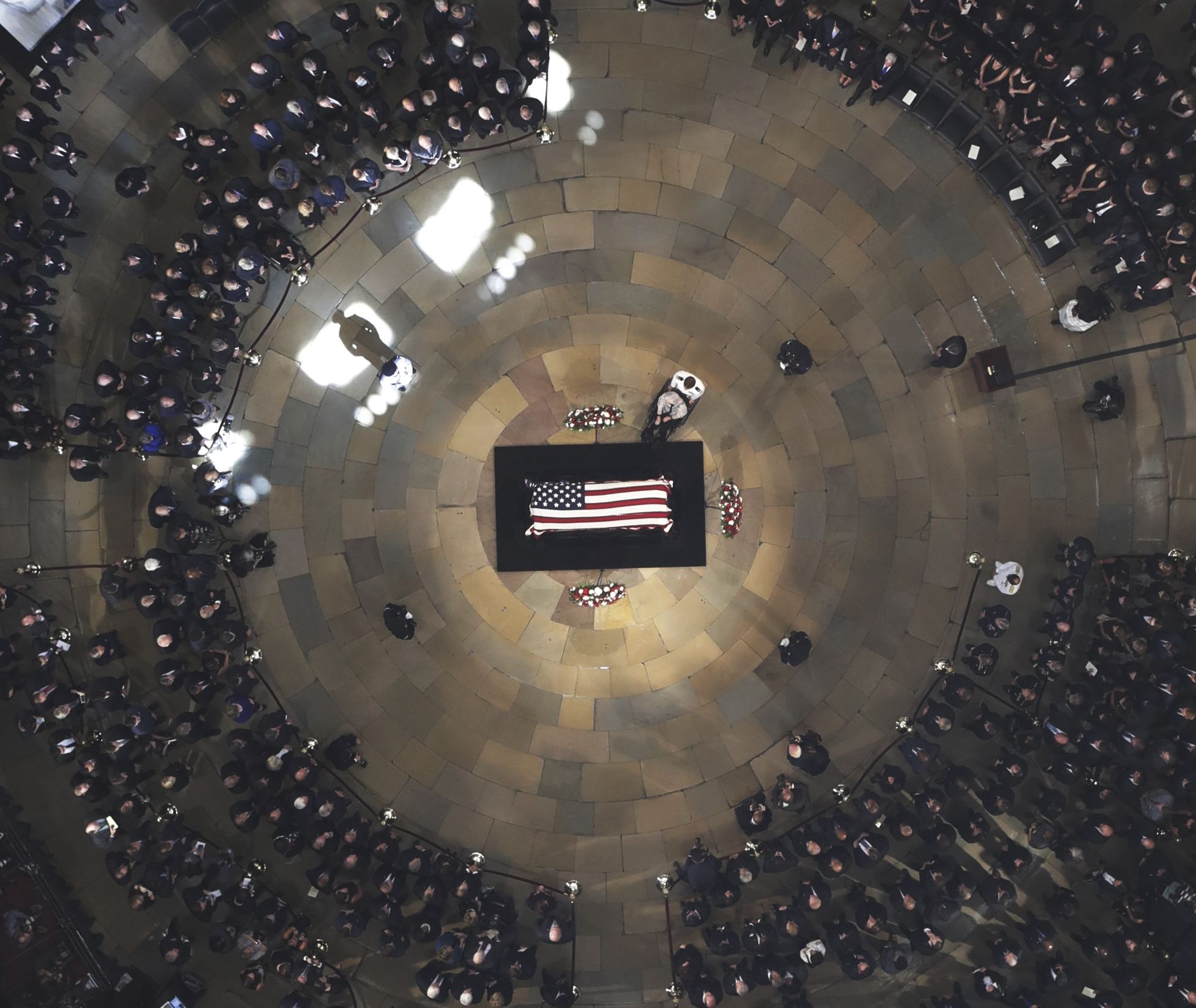 Photo: Morry Gash/Pool/AFP
In Detroit, cultural and musical luminaries, bedrocks of the African-American community and even former President Bill Clinton held an epic funeral for Aretha Franklin, Queen of Soul.
Clinton on Franklin: "She cared about broken people... She cared about people who were disappointed. She cared about people who didn't succeed as much as she did." (Clinton then put his phone to the microphone and played Franklin's 1968 hit "Think," CNN reports.)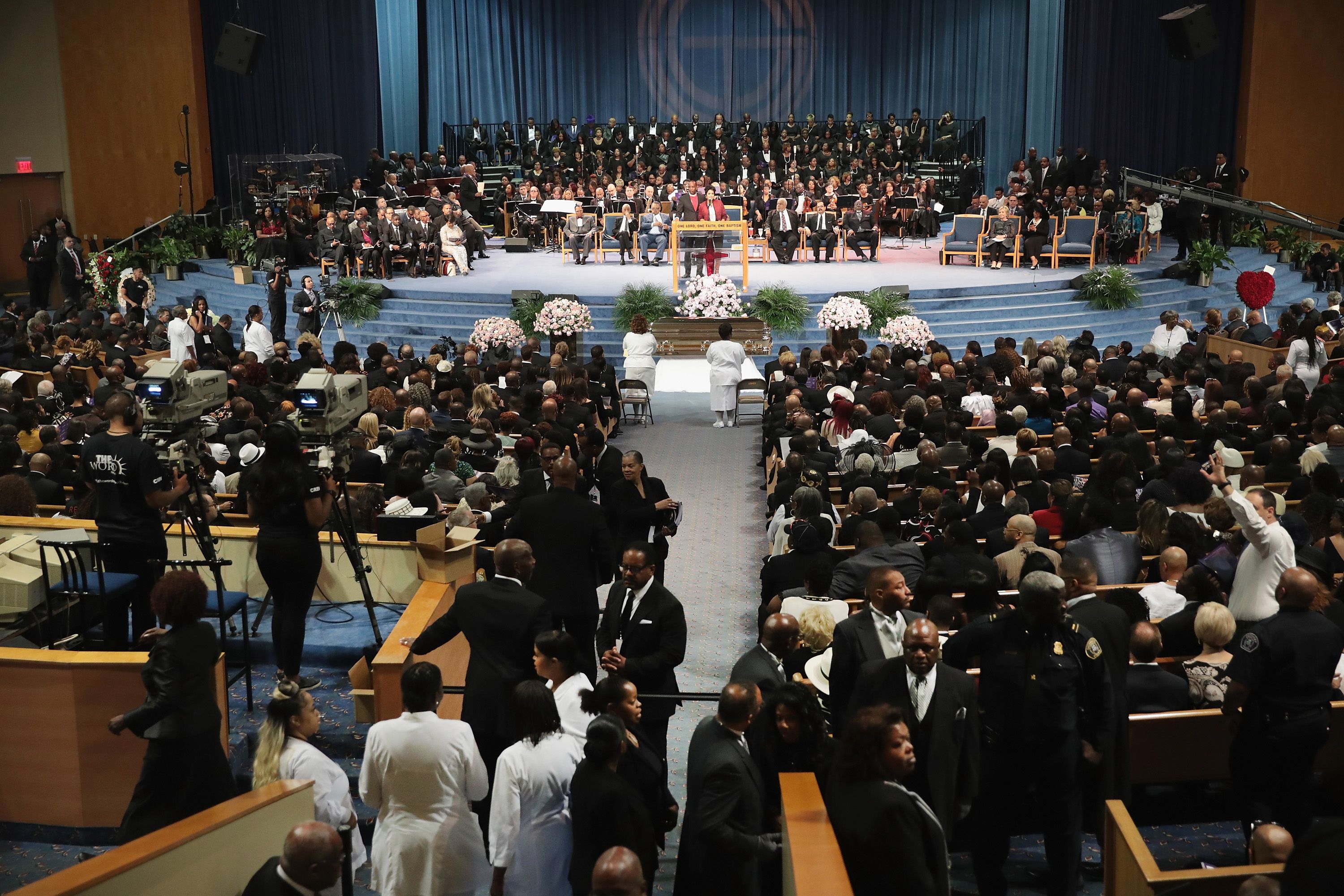 Photo: Scott Olson/Getty Images
Why it matters: The 1960s and "its echoes made premature legends of so many — Kennedy to King, Hendrix to Joplin to Morrison," the AP's Ted Anthony writes in a memorable essay.
"But then there were those who didn't die, who did get old and emerged from that crucible and carried themselves through the arc of a life unabbreviated."
"From race, gender and music (Franklin) to war and politics (McCain), they are contained in the two figures to whom we bid farewell this week."
"Fifty years after the cataclysmic year of 1968, today we are in a similar period of upheaval and polarization..."
The bottom line: "The very youngest Baby Boomers are in their mid-50s now — despite the exhortation to never trust anyone over 30 — and more than half of today's Americans have no living memory of the 1960s."
Go deeper: McCain memorial photos... Franklin funeral photos
3. All the beach reads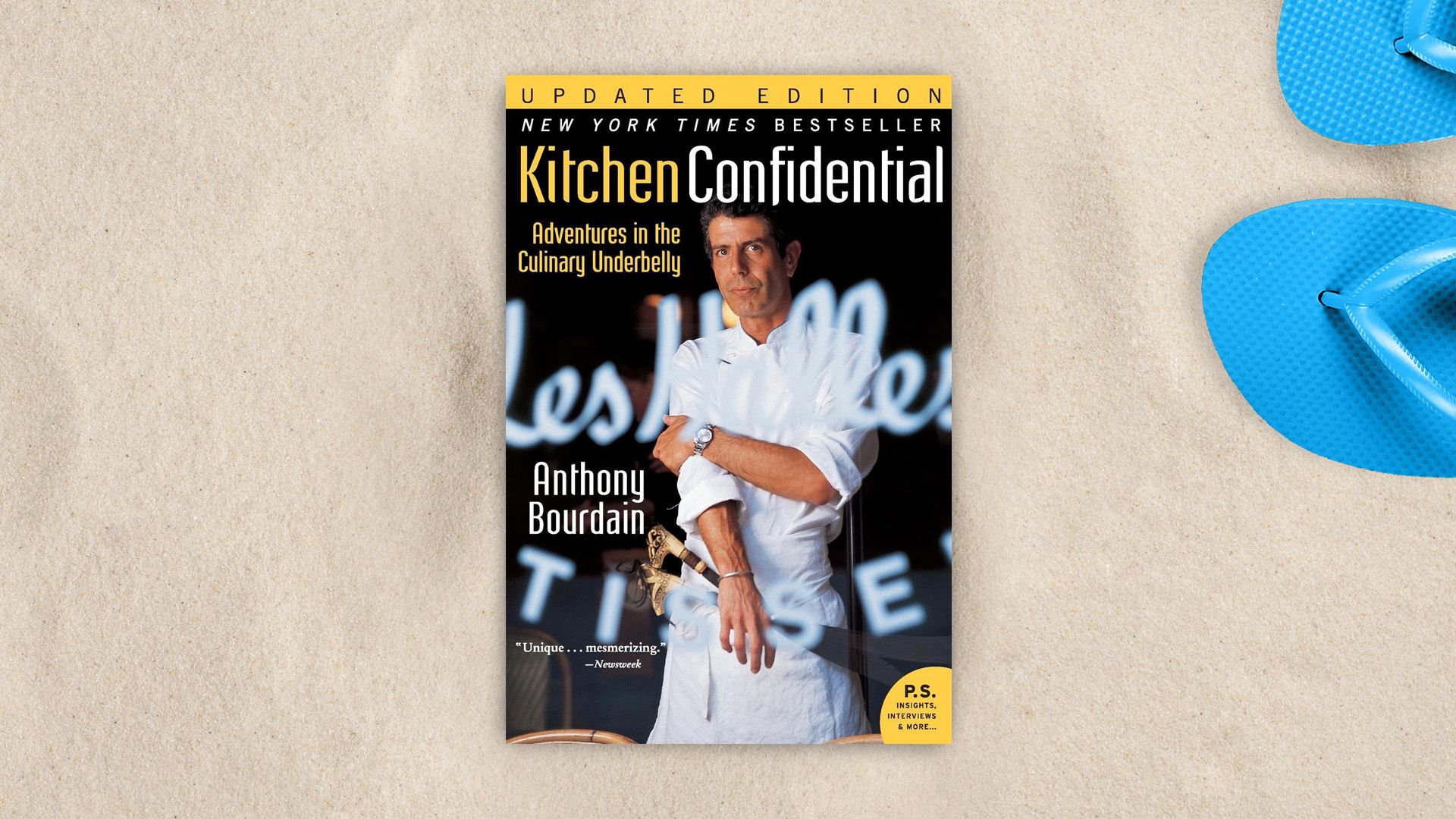 🏖 For your Labor Day weekend reading pleasure, our 14th and climactic summer beach read ... Anthony Bourdain's "Kitchen Confidential: Adventures in the Culinary Underbelly":
Advice to wannabe chefs: "Learn Spanish! ... Don't steal. ... Never make excuses or blame others. ... Never call in sick. ... Read!"
📚 And here's a rewind on our summer selections:
Thank you for reading during this epic summer, and for sharing your own reading adventures.
Correction: This newsletter has been corrected to note that the Village Voice owner told staff about the closure in person, not via phone call.