Axios PM
May 26, 2023
Congrats, you made it to the holiday weekend! Today's PM — edited by Dave Lawler of Axios World — is 674 words, a 2½-min. read. Thanks to Sheryl Miller for the copy edit.
🌊 1 big thing: California rivers run dangerously fast, cold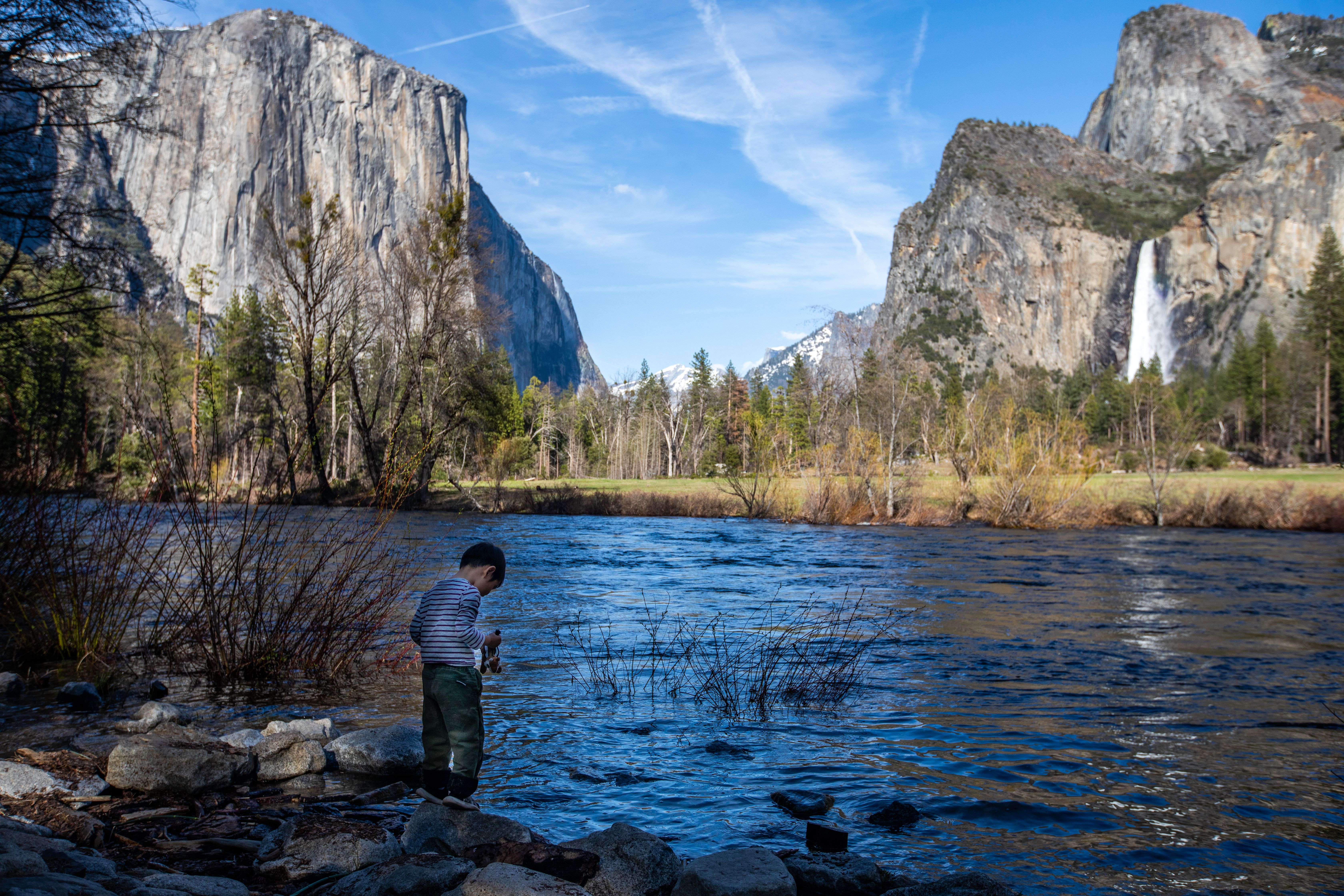 Californians planning to swim or float in rivers this Memorial Day weekend should beware of torrents and dangerously cold temperatures, local authorities and national parks warn.
What's happening: The Sierra Nevada mountains got record snowfall this winter. Now the snow is melting and creating dangerous conditions in many of the state's rivers, including the American River near Sacramento.
At least seven people, including two children, have died or gone missing in rivers this spring in California. There have been at least 20 water rescues in Sacramento alone, AP reports.
"Probably thousands of people use the river for floating or swimming or rafting, what have you," said Ken Casparis, spokesperson for Sacramento County Regional Parks. "Conditions are shaping up to be pretty dangerous, so we have been urging people to stay off the river."
Yosemite National Park is also warning visitors to keep out of the water and stay off slippery rocks. Waterfalls in the park have been thundering with additional force into the Merced River.
🖼️ The big picture: After winter hammered the Sierra Nevadas with hundreds of inches of snow, the late spring and early summer are featuring a new kind of seasonal mismatch, Axios' Andrew Freedman writes.
Air temperatures are warming up enough for people to seek out places to swim. But runoff from the snow-capped mountains is sending dangerously cold waters coursing into the region's rivers — with deadly consequences.
Zoom out: It's not just California. First responders in Washington state, Colorado and elsewhere are warning that snowmelt can result in fast-moving and shockingly cold waters this time of year.
2. 🇺🇸 Memorial Day across the USA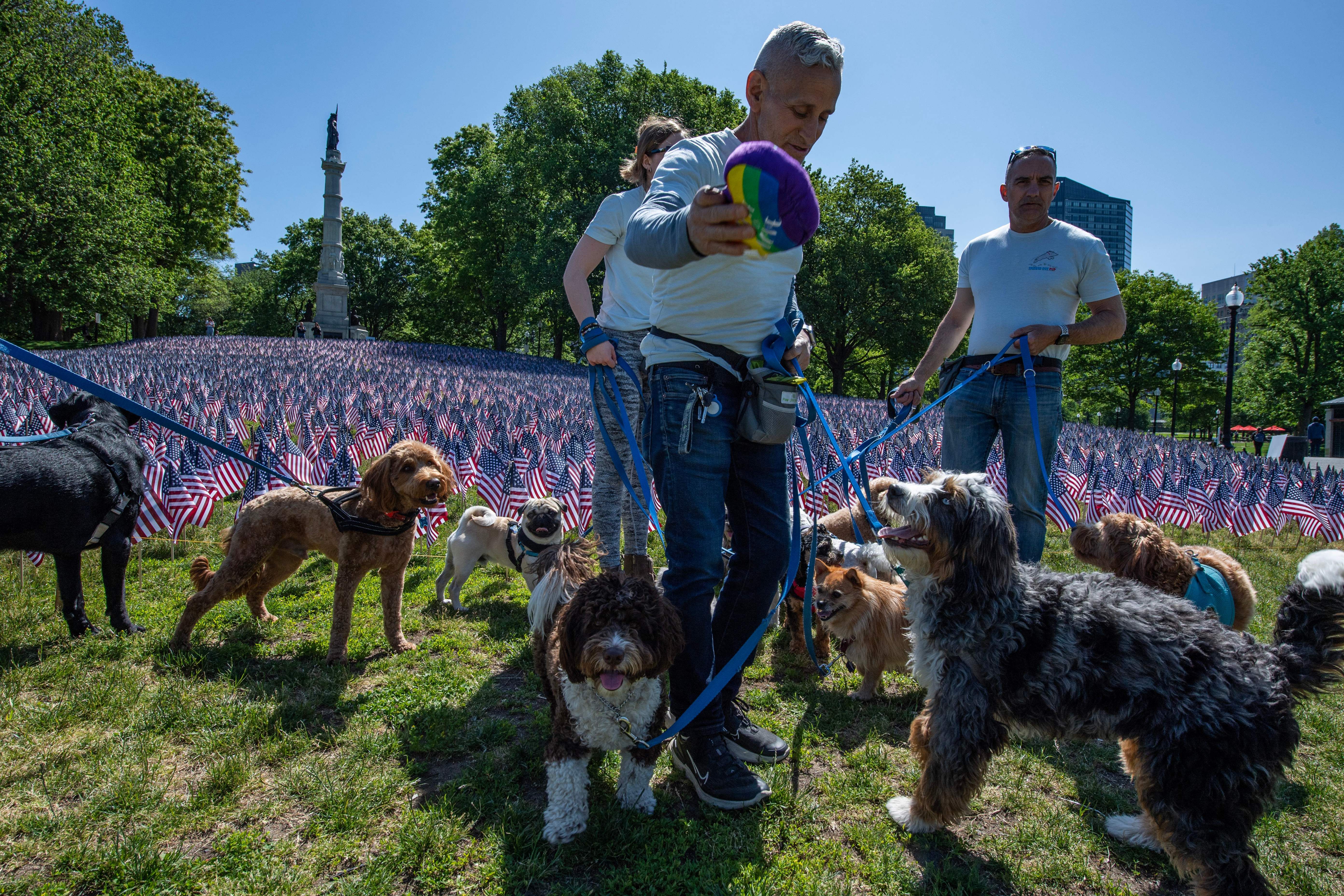 🚔 Chicago Mayor Brandon Johnson — inaugurated 11 days ago — is deploying a team of peacekeepers and outreach workers throughout the city during what has historically been a particularly violent holiday weekend.
It's not just about more cops on the streets, Axios Chicago's Monica Eng notes.
City partners will be distributing hot dogs to grill, holding basketball tournaments and planning other fun activities for young people.
🏎️ It's also Indy 500 weekend, with 300,000 people expected at Indianapolis Motor Speedway.
🕶️ Rain might wash out plans for an early summer beach getaway if you're in the southeastern U.S. But the forecast shows sun in the Northeast, Midwest and Southwest.
🇺🇸 All 50 states will hold parades and other events to honor fallen veterans.
The National Memorial Day Parade starts at 2 p.m. Monday in D.C.
In Des Moines, as in other cities around the country, officials expect a big spike in cemetery visits this weekend, Axios' Jason Clayworth writes.
3. Catch me up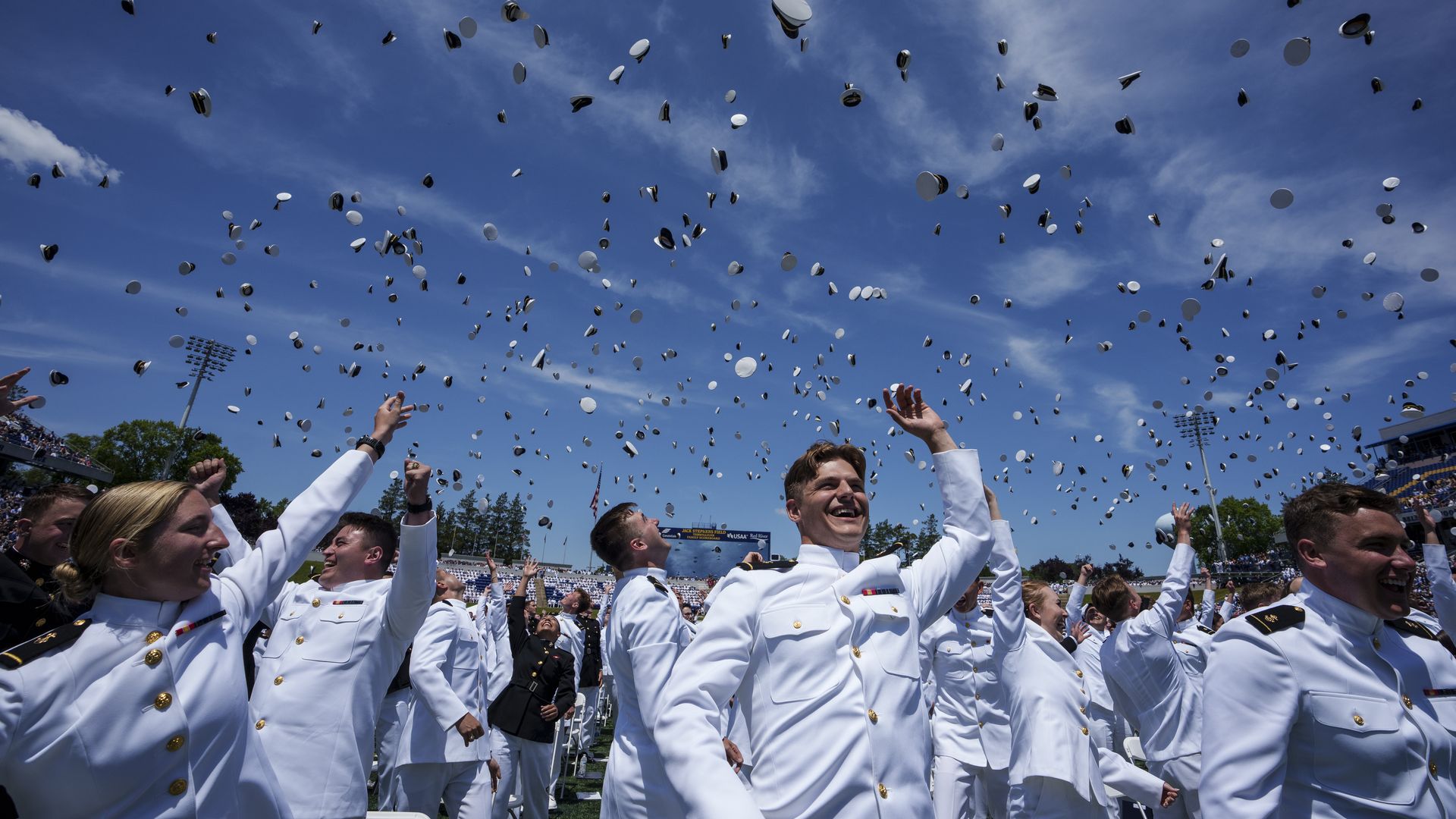 4. 🦈 Drones on shark patrol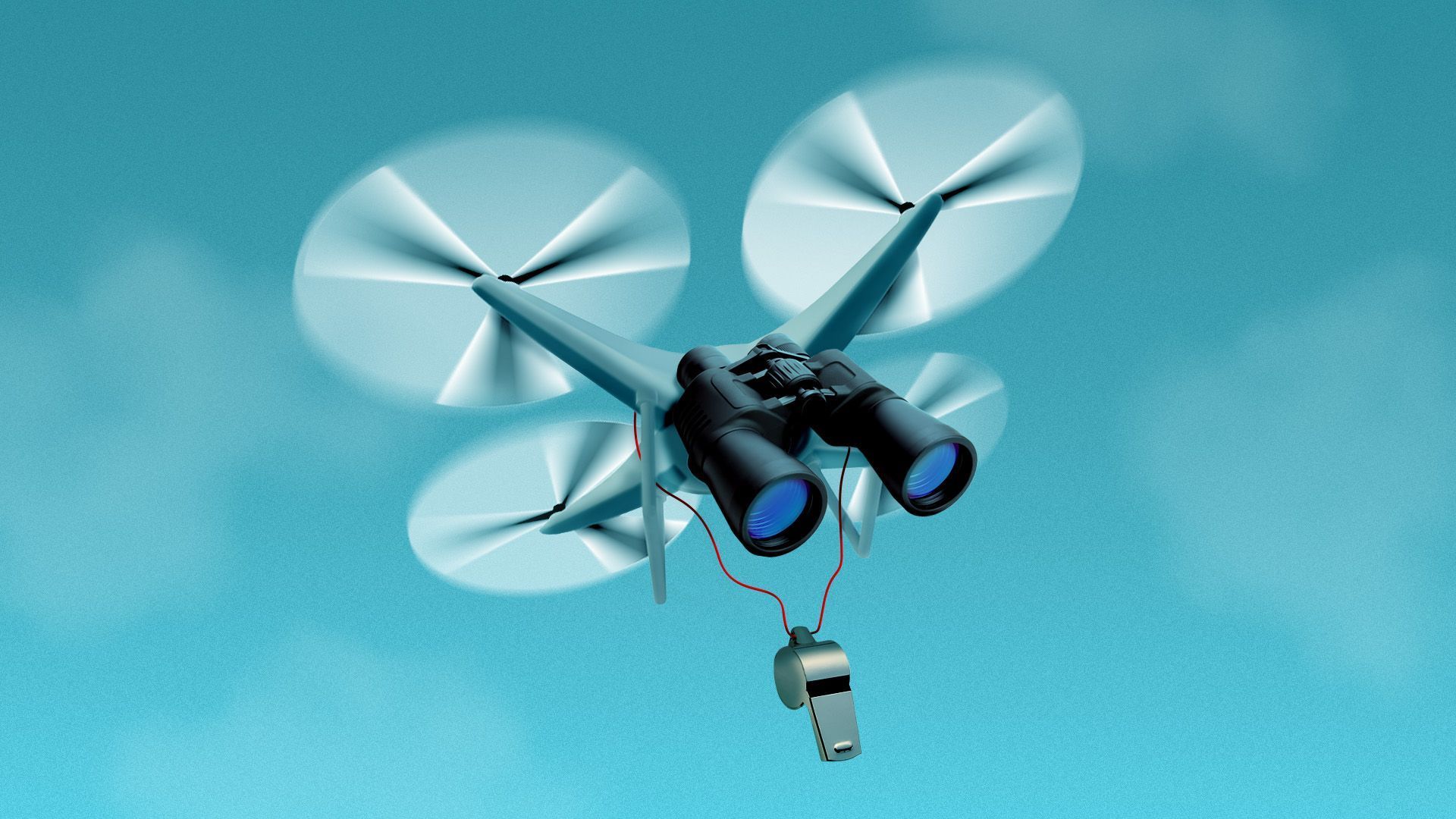 Lifeguards and beachgoers are getting a new ally this summer in the fight to prevent potentially dangerous shark encounters: drones.
Why it matters: Actual shark-on-human attacks are rare. But recent sightings near the shoreline have raised alarms from Massachusetts to Hawaii, Alex Fitzpatrick writes for Axios What's Next.
New York state parks are getting 10 new drones to help keep an eye out for sharks this summer, Gov. Kathy Hochul announced, in addition to eight already on patrol.
George Gorman Jr., a regional director at the state parks department, tells Axios: "We'll have routine patrol during the day. But if there's a sighting, we'll get the drone up right away and have them look over the waters."