Breaking: "Hope Hicks, the White House communications director and one of President Trump's longest-serving advisers, said [today] that she was resigning." [NYT]
Situational awareness: The U.S. Olympic Committee (USOC) announced today that Scott Blackmun, CEO since 2010, will step down for health reasons. The organization has been under intense public criticism for its handling of the Larry Nassar sexual abuse scandal. More.
https://www.axios.com/newsletters/axios-pm-32878f18-7fc1-415f-a0cf-eb3be4e32b3a.html?chunk=0#story0
1 big thing
The late Rev. Billy Graham "lies in honor" at the U.S. Capitol rotunda today, the fourth private citizen in U.S. history to be accorded such treatment.
His body rests on an unsanded pine platform, a tradition dating back to President Abraham Lincoln.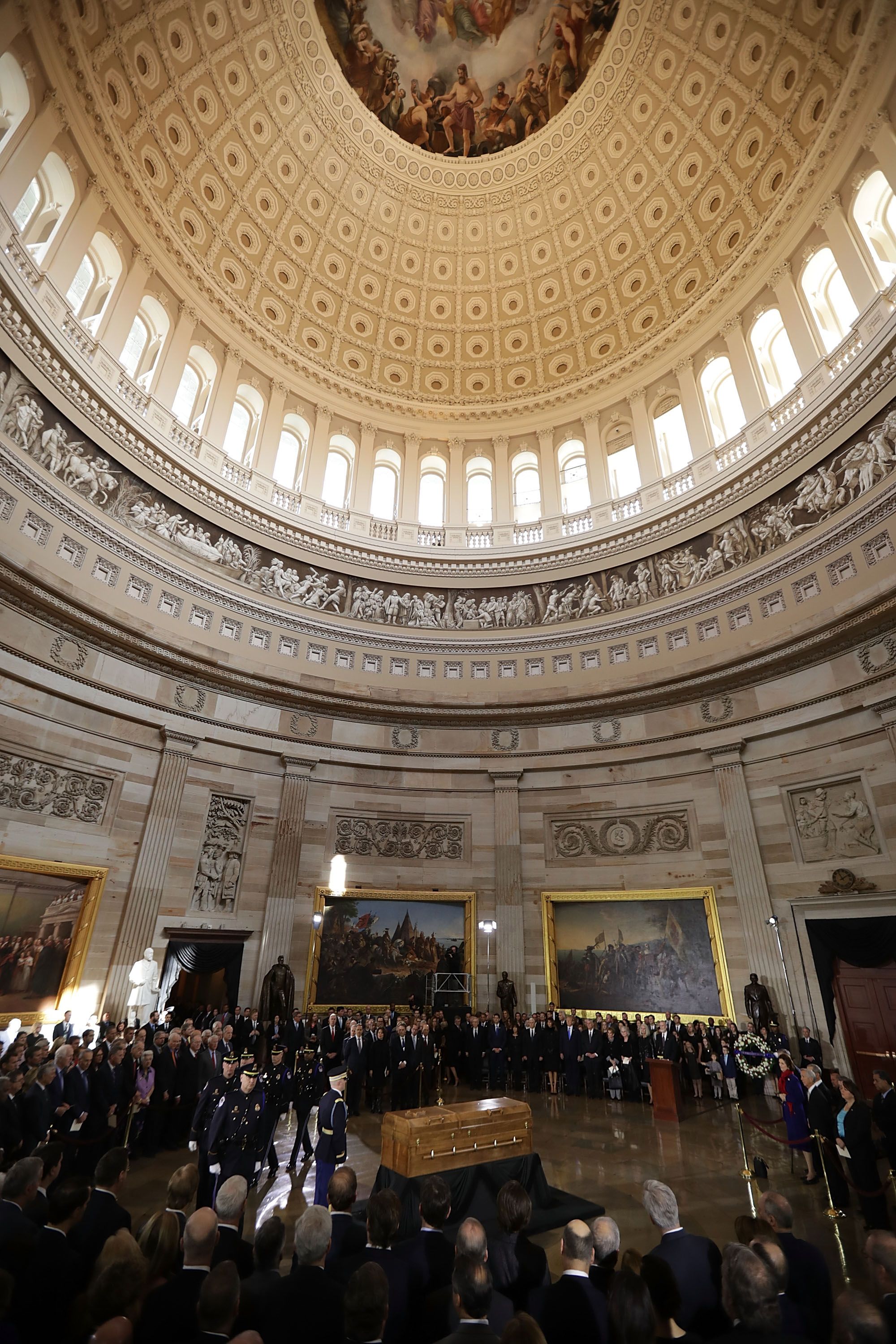 Billy Graham's casket lies in honor during a ceremony today in the U.S. Capitol Rotunda today. Photo: Chip Somodevilla / Getty Images
The three others to "lie in honor": U.S. Capitol Police officers John Gibson and Jacob Chestnut, killed in a shootout in 1998, and civil rights icon Rosa Parks.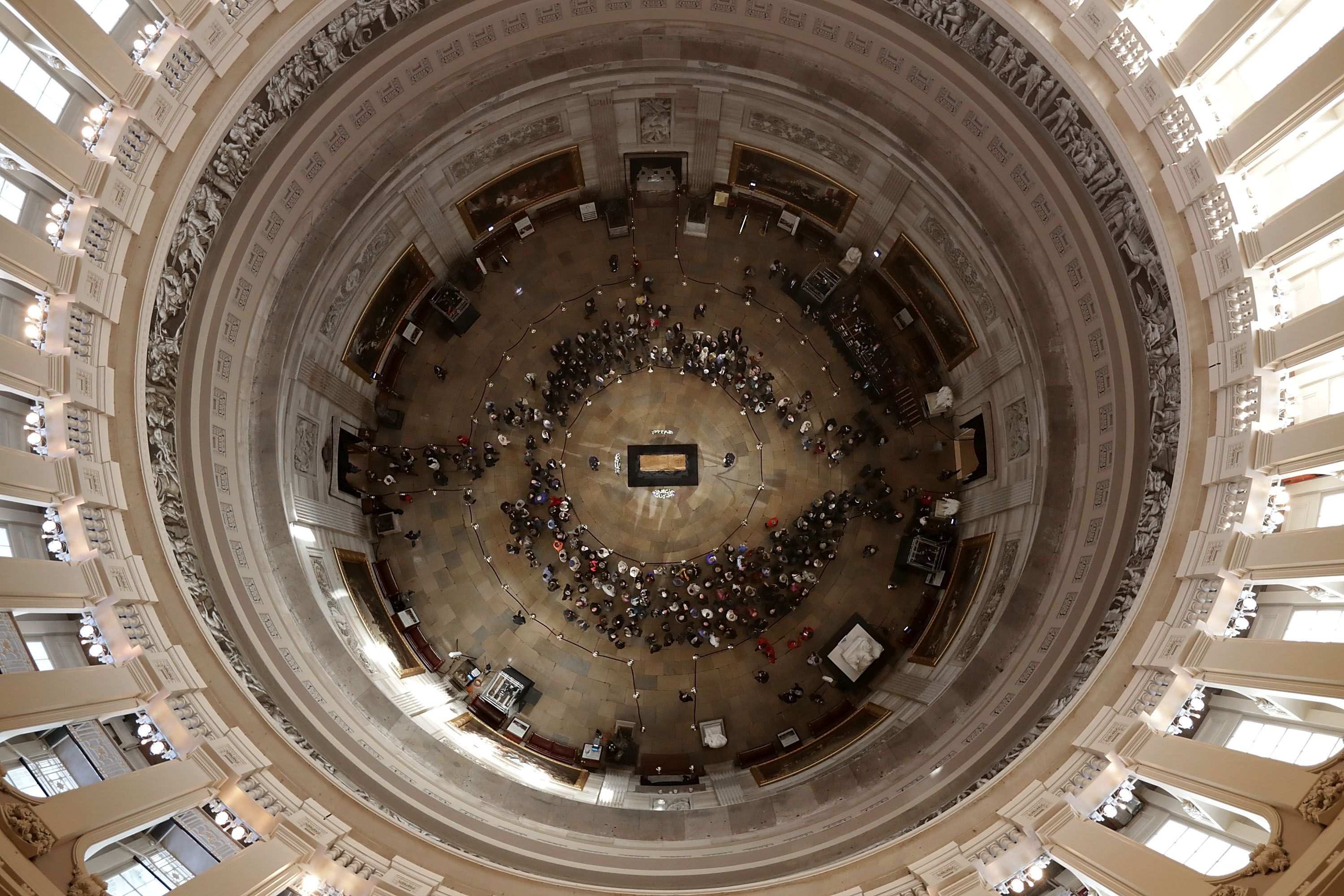 Photo: Chip Somodevilla / Getty Images
President Trump on Graham:
"Billy Graham carried his message around the world, but his heart, as Franklin will tell you, was always in America ..."
"Everywhere he went, Reverend Graham delivered the same beautiful message: God loves you.  That was his message.  God loves you."
"We can only imagine the number of lives touched by the preaching and the prayers of Billy Graham –- the hearts he changed, the sorrows he eased, and the joy he brought to so many.  The testimony is endless."
"Today, we give thanks for this extraordinary life.  And it's very fitting that we do so right here in the Rotunda of the United States Capitol, where the memory of the American people is enshrined."
Go deeper: Fox News' Chad Pergram with the details on it means to "lie in honor"
https://www.axios.com/newsletters/axios-pm-32878f18-7fc1-415f-a0cf-eb3be4e32b3a.html?chunk=1#story1
2. What you missed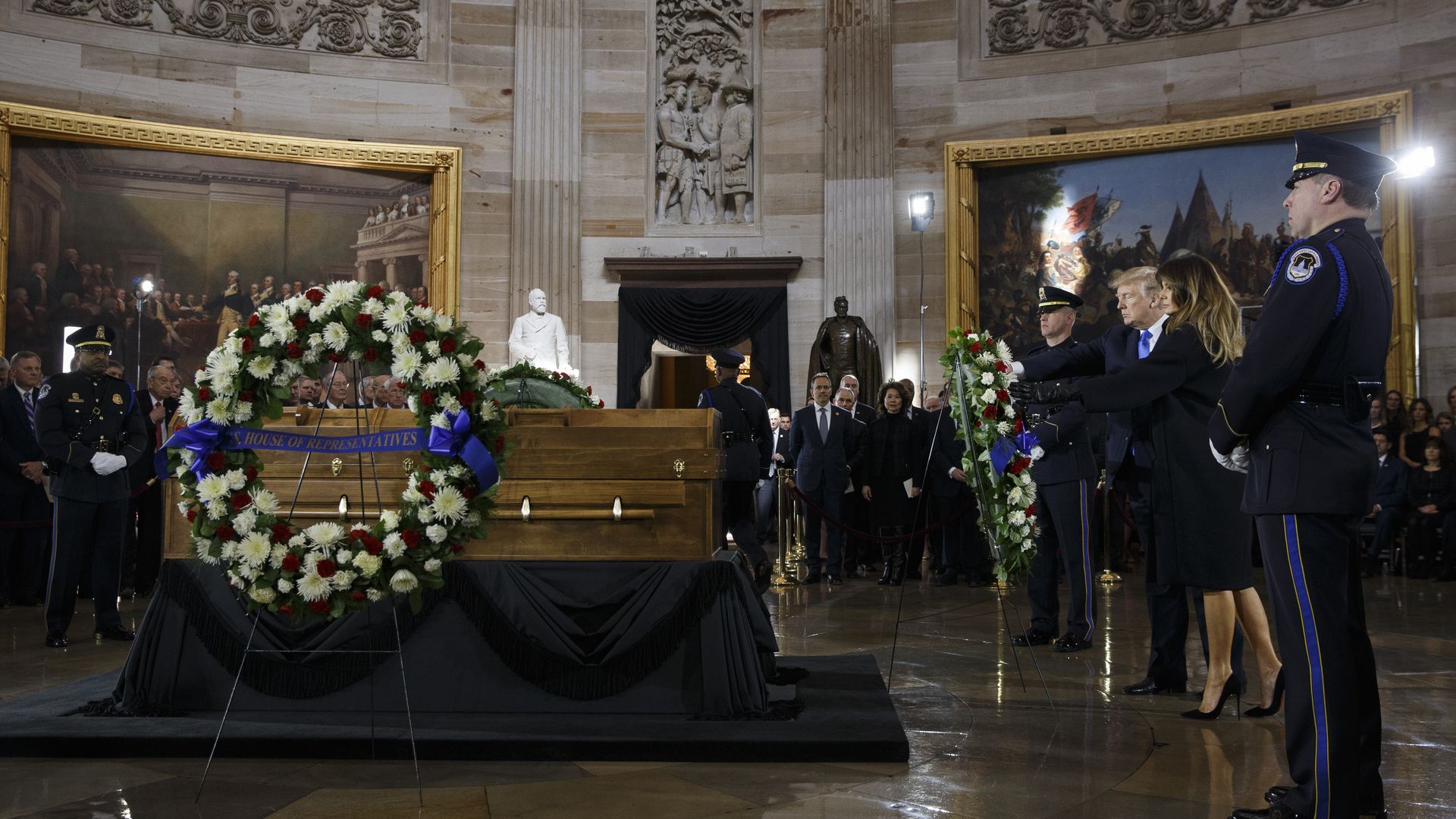 https://www.axios.com/newsletters/axios-pm-32878f18-7fc1-415f-a0cf-eb3be4e32b3a.html?chunk=2#story2
3. 1 fun thing
"Martin Katz, who has outfitted Nicole Kidman, Kate Winslet and hundreds of other stars with bling for more than 25 years," gives the A.P. the scoop ahead of Sunday's Oscars on how stars get their free jewelry:
"On average, Katz said, most A-listers wear between $200,000 to $1 million worth of jewelry each for big red carpets. But a star may exceed that in a single piece, wearing a $5 million diamond necklace, for instance. As a rule, Katz said he doesn't go over $1 million in borrowed gems."
"At the Oscars, the biggest risk is that a piece of jewelry were to fall off a celebrity unnoticed," he said. "Maybe a bracelet becomes unhinged, falls on the red carpet, gets kicked, or an earring falls off and gets kicked and nobody notices. They don't notice until later it's gone. We hold our breaths until all the babies come home the next day."