November 17, 2020
Good afternoon: Today's PM — edited by Justin Green — is 500 words, a 2-minute read.
🚨Situational awareness:
The acting secretary of defense announced the U.S. will draw down its troop levels in both Afghanistan and Iraq to 2,500 by Jan. 15 of next year.
The Senate voted against confirming controversial Fed board nominee Judy Shelton. Go deeper.
1 big thing: Systemic racism drives corporate turnover
Another pandemic worry: Companies that don't pay attention to their internal cultures could drive their Black employee turnover rates even higher, reports Axios' Erica Pandey.
Why it matters: 33% of Black professionals don't feel respected or valued at work, per a recent survey from the Society for Human Resource Management. Compare that with 18% of their white counterparts.
That pushes people out the door. According to a report from the Center for Talent Innovation, more than one-third of Black employees intend to leave their companies within two years, and Black professionals are 30% more likely to intend to leave than their white counterparts.
The big picture: "Remote work can exacerbate the problem because there's less person-to-person contact," says Patrick McKay, a professor of human resource management at Temple University.
In-person encounters with colleagues who don't look like you chip away at your biases, but those biases can stay strong when we're all working from home, he says.
The bottom line: While many companies are trying to address issues of harassment and micro-aggressions through implicit bias training or recruiting initiatives, these efforts can feel like "slapping a Band-Aid on a tumor," says University of Houston professor Derek Avery.
Steps that could actually chip away at the turnover problem include adding transparency to recruiting and promotion processes, setting up ways in which employees can report discrimination, and holding aggressors accountable, McKay says.
Go deeper: Sign up for Erica's weekly newsletter, Axios @Work
2. Tech du jour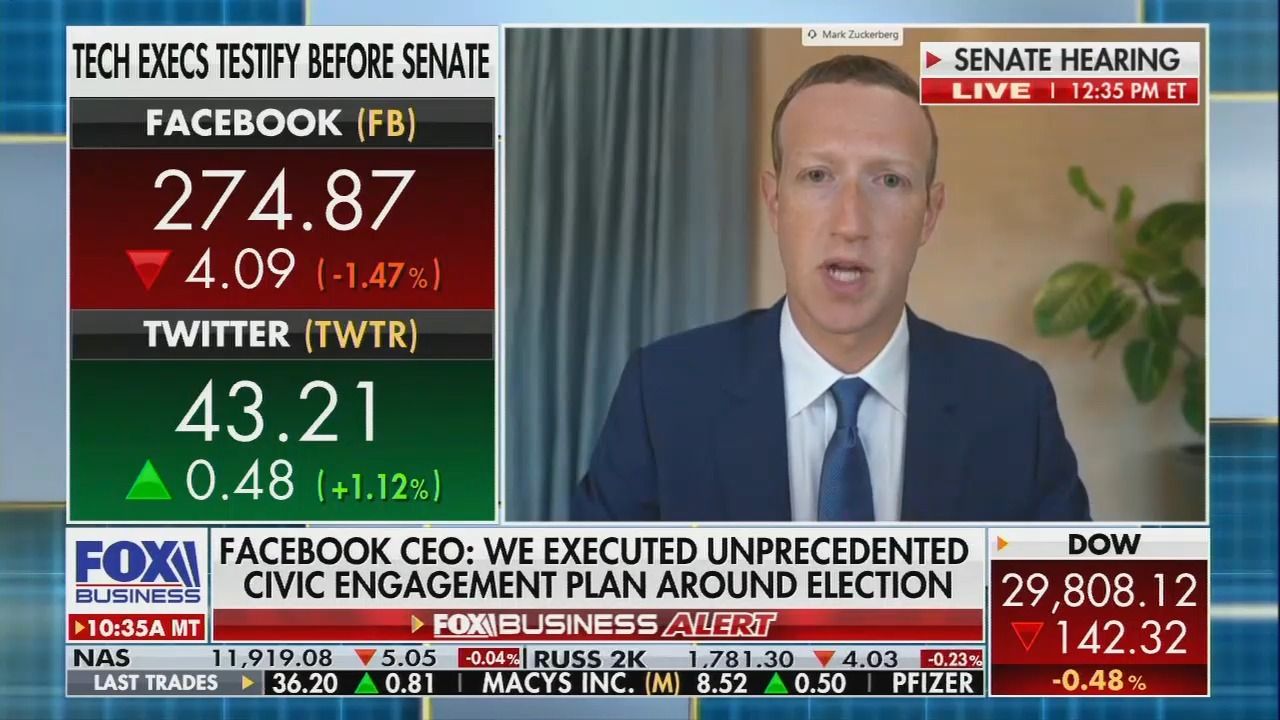 Warning for Trump: The exception that keeps platforms from deleting newsworthy, but false, claims by political leaders will go away once he leaves office, Twitter CEO Jack Dorsey said today while testifying before the U.S Senate.
"If an account is not a world leader anymore, that particular policy goes away."
Quote du jour from Facebook CEO Mark Zuckerberg: "We certainly do not want our products to be addictive."
3. Catch up quick
4. 1 💻 thing: Zoomsgiving made easier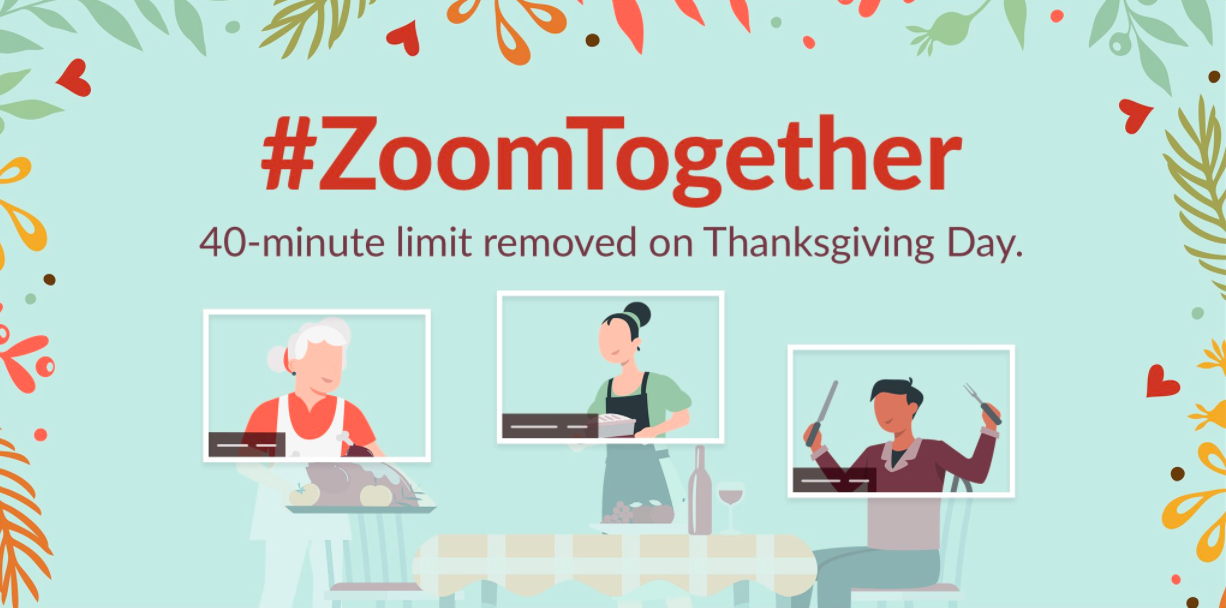 There won't be a Zoom time limit on Thanksgiving, the company announced.
⏰ The "no limits" clock starts at midnight ET on Nov. 26 and runs through 6a.m. ET on Nov. 27.
Why it matters: Many families will opt for virtual get-togethers, and this removes an obstacle for the less tech-savvy members of your brood.