Axios PM
August 18, 2017
Bannon's next #WAR
Steve Bannon is out at the White House, and is ready to go to war.
How it went down:
Axios' Jonathan Swan got the news cycle rolling shortly after 11am this morning, with a scoop titled "White House review nears end: Officials expect Bannon firing."
About 90 minutes later, the NYT's Maggie Haberman reported that Trump had told aides he would be pushing Bannon out.
Just after the 1:00pm hour, the White House confirmed Bannon was out: "White House Chief of Staff John Kelly and Steve Bannon have mutually agreed today would be Steve's last day."
What happens next, per Swan:
"Steve Bannon's next moves will be all about the billionaire Mercer family... Bob Mercer and Steve Bannon had a five hour meeting Wednesday to plot out next steps, said a source with knowledge of the meeting."
"Bannon has felt liberated since it became clear he was being pushed out, according to friends. He's told associates he has a "killing machine" in Breitbart News, and it's possible he returns to lead their editorial operation."
"A source familiar with Breitbart's operations told me they would go "thermonuclear" against "globalists"that Bannon and his friends believe are ruining the Trump administration, and by extension, America."
"Watch for Breitbart's Washington Editor Matt Boyle to be a central figure in this war — which has already begun — against White House officials like HR McMaster, Dina Powell, Gary Cohn, and Jared and Ivanka."
Meanwhile, at Breitbart, per CNN's Oliver Darcy:
"In messages from the company's internal Slack channels obtained by CNNMoney, Breitbart editor-in-chief Alex Marlow instructed his staff to also 'round up hysterical reactions and gloating' by the mainstream media and Hollywood. Matthew Boyle, the website's Washington editor, who has been close with Bannon, was told to 'start putting together a narrative story.'"
What you missed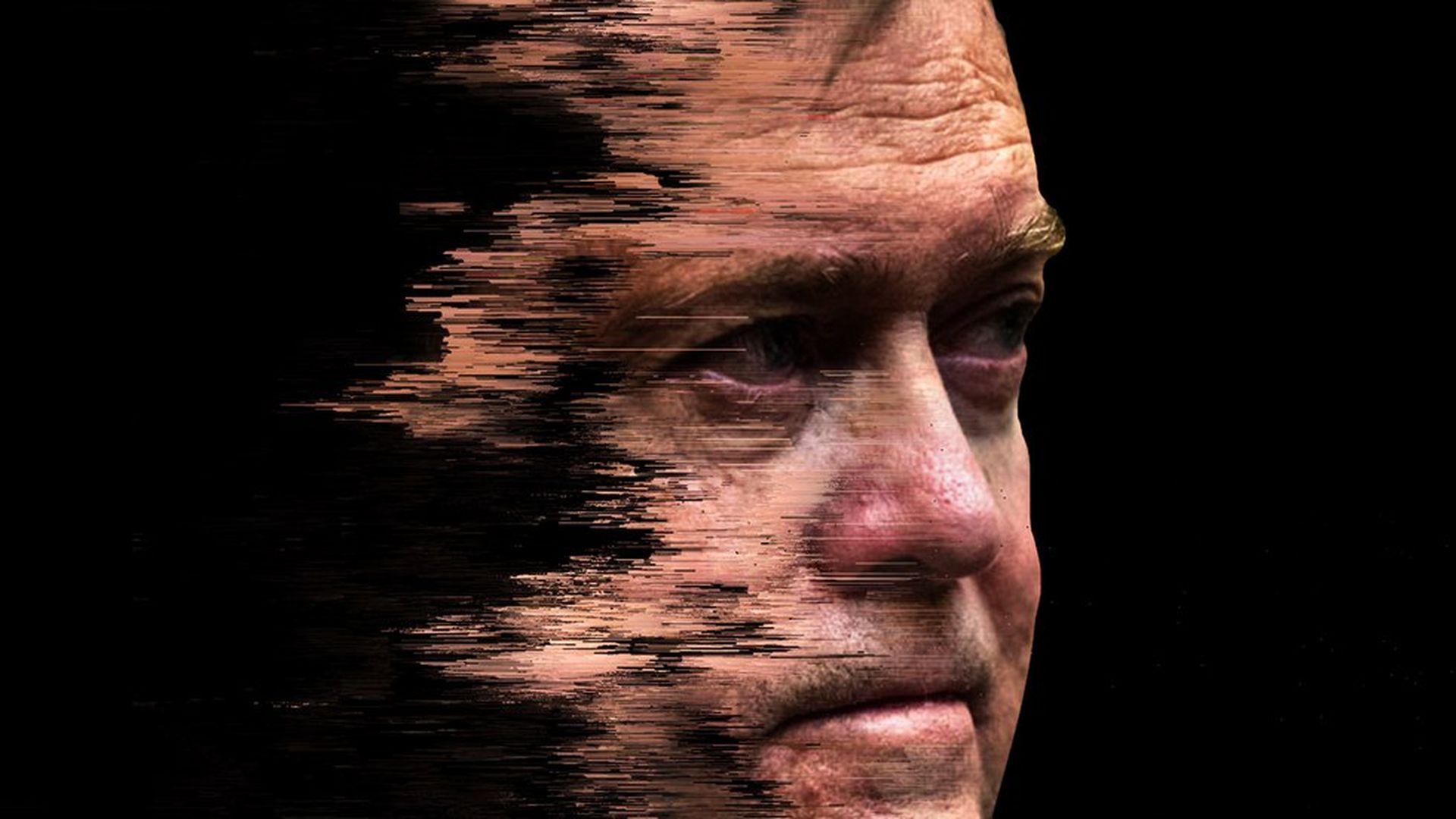 1 zeitgeist thing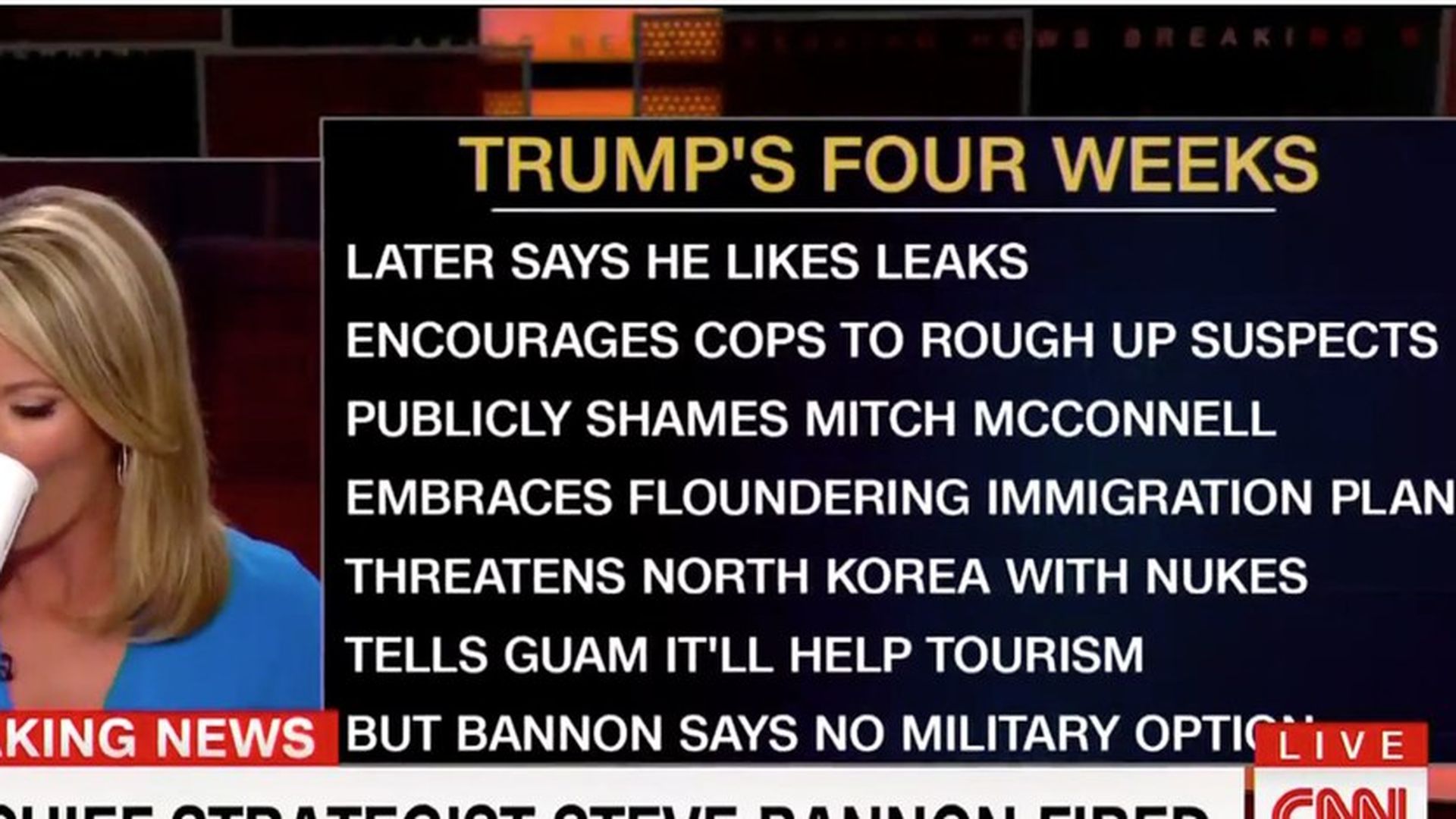 Twitter is currently eating up this clip of CNN host Brooke Baldwin reading off Trump storylines from the past month. Video.