Axios PM
June 11, 2018
Good afternoon ...
Situational awareness: Political risks are moving markets once again, the Wall Street Journal reports — noting that investors were rattled by the tense G-7 meeting, but that markets were mostly climbing ahead of the North Korea summit.
1 big thing: 1 on 1 with Trump and Kim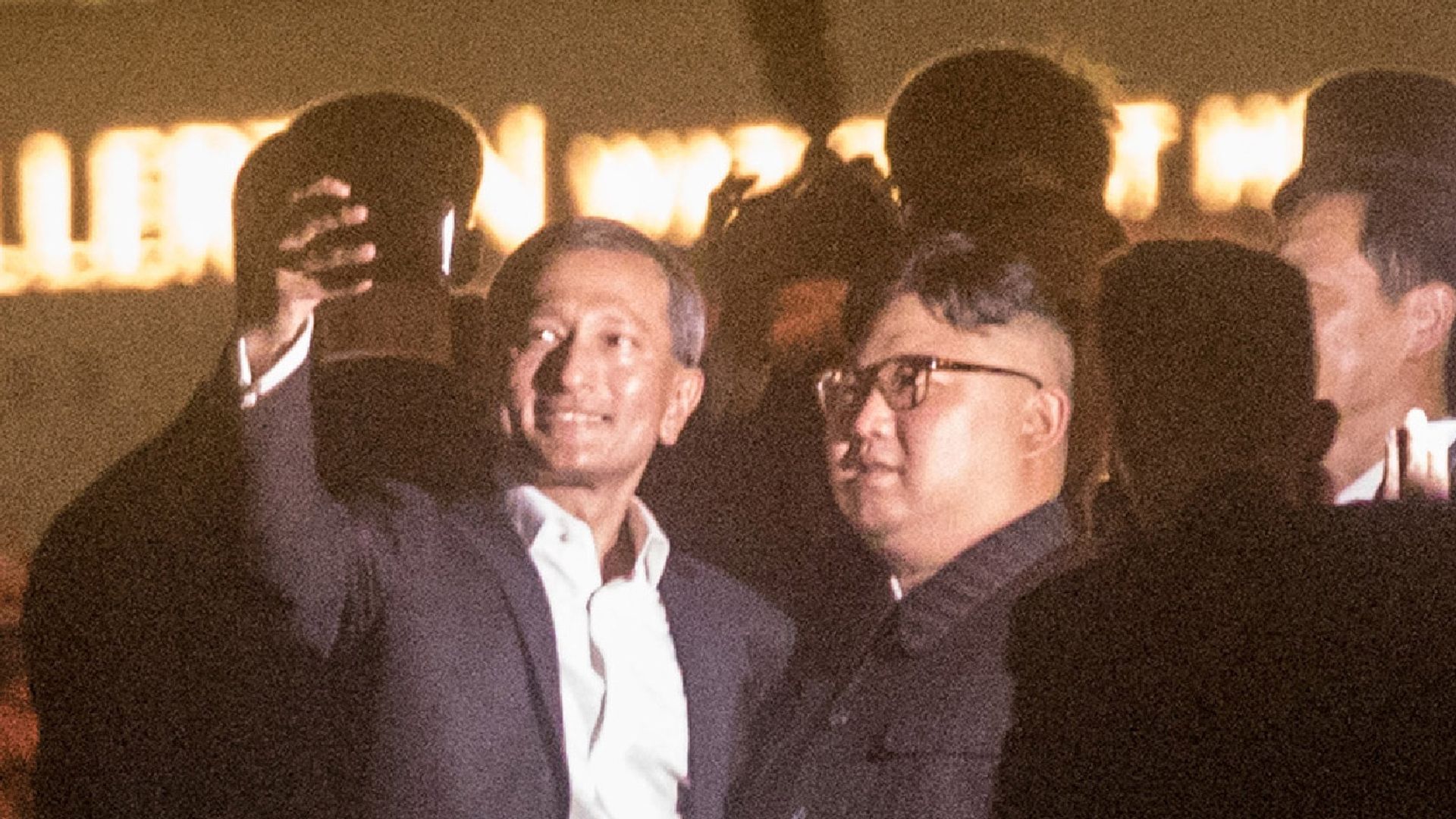 "They came with scores of aides, bodyguards and diplomats in tow ... But for the better part of an hour, the two men will square off one on one, alone but for a pair of translators, raising concerns about the risk of holding such a monumental meeting with barely anyone to bear witness," AP reports from Singapore:
"After greeting each other for the first time Tuesday in front of reporters, the American president and the North Korean leader will seclude themselves on Singapore's Sentosa Island for roughly 45 minutes while their entourages wait nearby."
"The intimate huddle will precede a larger meeting and a working lunch attended by Trump's chief of staff, national security adviser and secretary of state, the White House said, along with some of their North Korean counterparts."
"Word of the private tete-a-tete on Monday immediately unleashed a torrent of criticism on social media from national security veterans. After all, having aides present in high-stakes meetings — especially ones with adversaries like the leader of North Korea — provides a president with a modicum of protection, ensuring there are staffers on hand to take accurate notes."
Why it matters: "Absent a detailed historical record and corroborating witnesses, the president's interlocutor could potentially leave the meeting and misrepresent what transpired, creating a he-said-he-said showdown that could turn into a major headache for the U.S. leader."
The schedule, per Axios' Dave Lawler (note — Singapore is 12 hours ahead of the U.S. East Coast):
9 am local [9 pm ET]: Trump greets Kim, with a 45 minute one-on-one meeting (which will include translators) beginning at 9:15.
10 am: Pompeo, Chief of Staff John Kelly, and National Security Advisor John Bolton join for an expanded bilateral meeting.
11:30 am: Press Secretary Sarah Sanders, Ambassador Sung Kim, and NSC Asia chief Matt Pottinger join the group for a working lunch.
4 pm: Trump holds a press conference.
7 pm: Trump departs for Washington, by way of Guam and Hawaii.
One more thing: Trump's first interview will be Tuesday night with Sean Hannity, Axios' Jonathan Swan scoops this afternoon.
Worth noting: Jennifer Jacobs of Bloomberg reports that Kim is leaving Singapore at 4 pm and "Trump had been willing to stay in Singapore longer if negotiations were progressing well, but since Kim booked his departure, Trump booked his own."
Go deeper on this story by signing up for Axios World, coming later this afternoon, and stay with Axios.com for all of the summit news.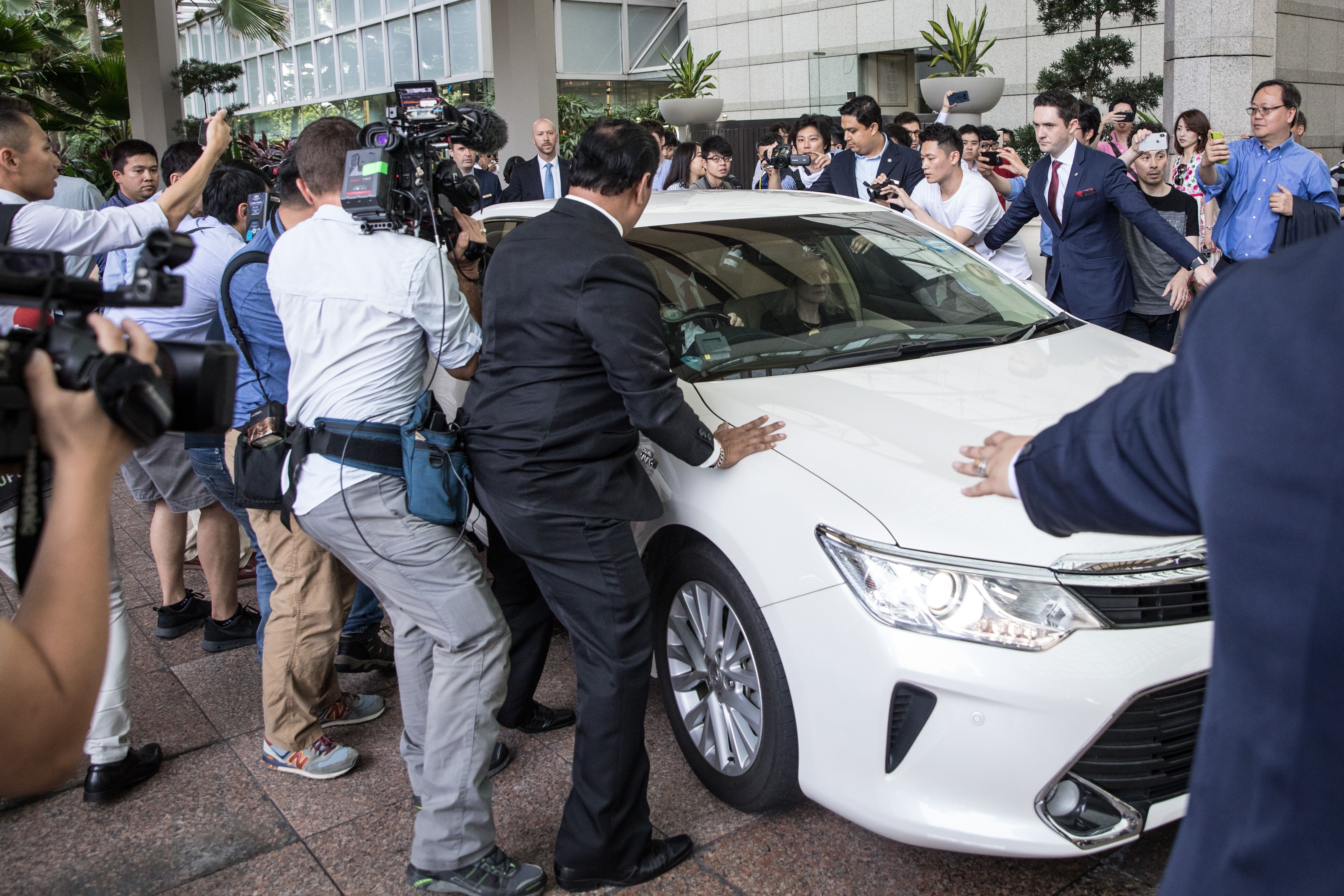 2. What you missed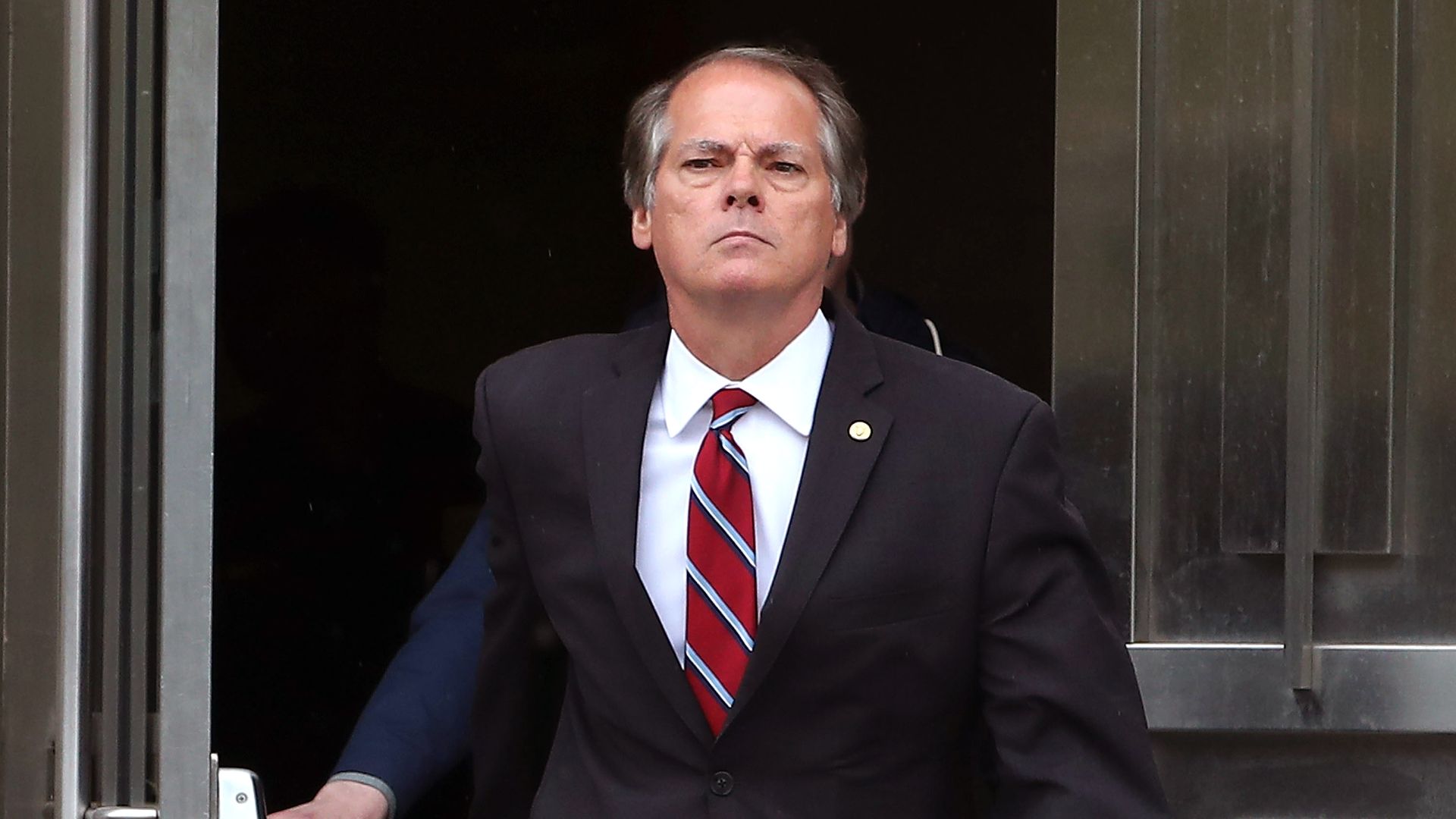 3. 1 pancake thing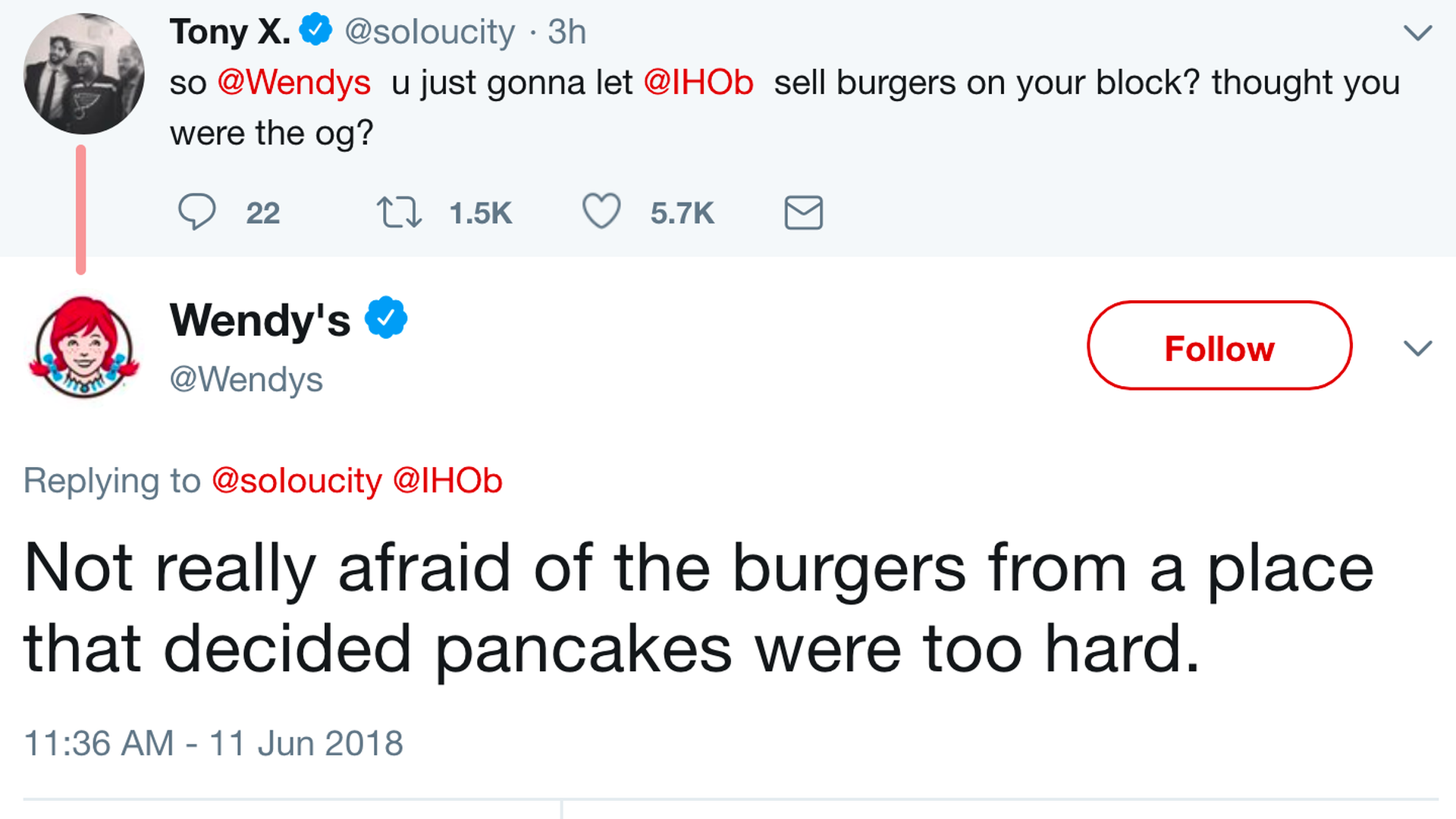 Are you excited about IHOb (the marketing stunt where International House of Pancakes is emphasizing "b" for "burgers")? Turns out the announcement drew a few hecklers.
NASA's Goddard Space Flight Center tweeted a photo of a flat galaxy and declared, "We're partial to pancakes."
The Texas burger chain Whataburger tweeted: "As much as we love our pancakes, we'd never change our name to Whatapancake."
From Waffle House: "Long-term consistency trumps short-term intensity. - Bruce Lee."
From Netflix: "brb changing my name to Netflib."
And from Chrissy Teigen: "IHOb is the guy who gets a face tattoo of the girl's name after 1 date."