Axios PM
February 04, 2022
Happy Friday! Today's newsletter — edited by Justin Green — is 495 words, a 2-minute read.
⚡ Breaking: Former Vice President Mike Pence said today in a speech to the conservative Federalist Society in Florida: "President Trump is wrong. ... I had no right to overturn the election." Go deeper.
1 big thing: RNC censures Republicans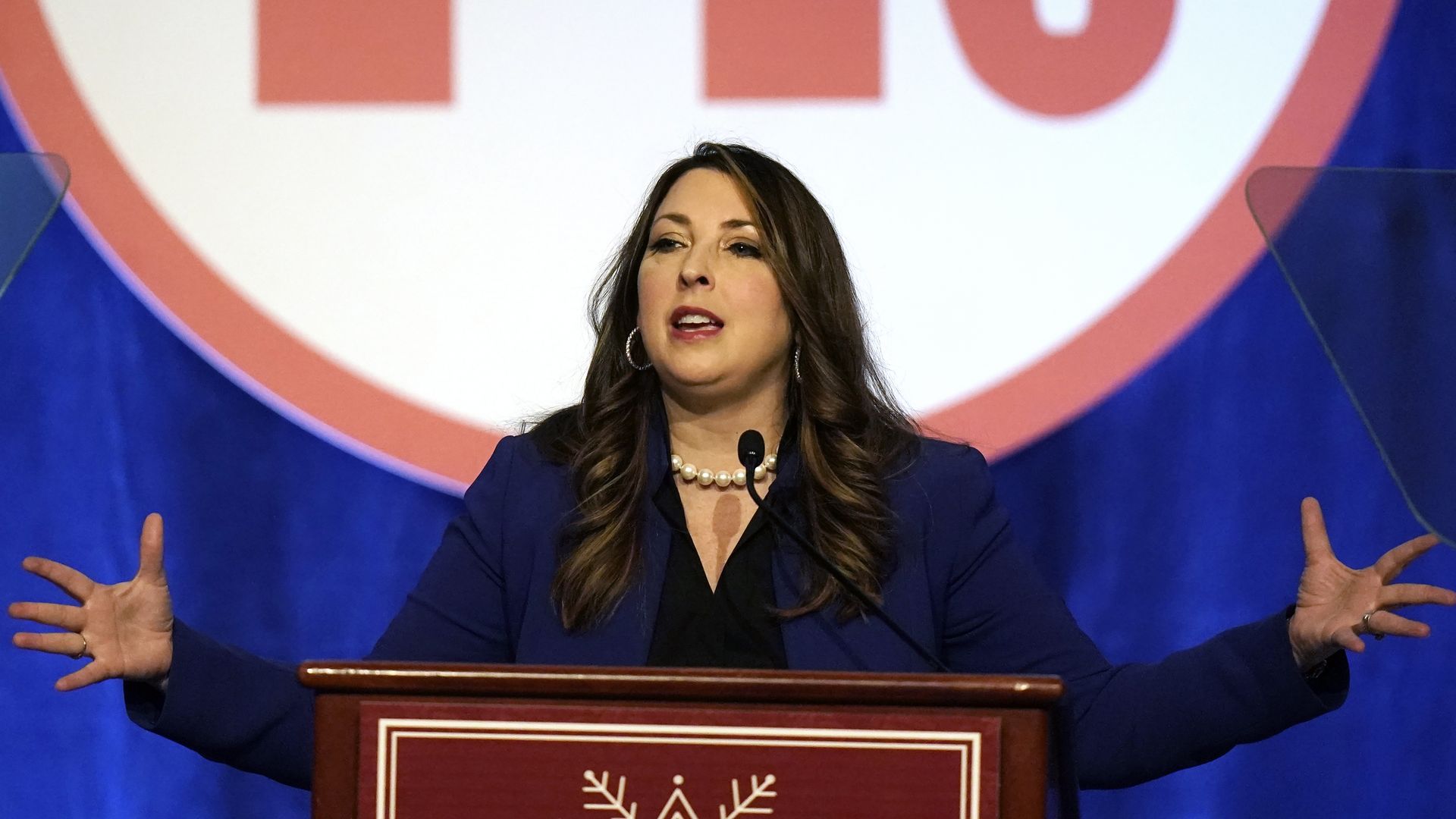 The Republican National Committee today voted to censure Reps. Liz Cheney (R-Wyo.) and Adam Kinzinger (R-Ill.) for serving on the House's Jan. 6 committee, saying the investigators are engaged in the "persecution of ordinary citizens engaged in legitimate political discourse."
Why it matters: This is a major political party siding with people who attacked the Capitol.
The vote, at the RNC Winter Meeting in Salt Lake City, reaffirms the national party's fealty to former President Trump and his increasingly hardline defense of Jan. 6 rioters, Axios' Andrew Solender writes.
RNC chair Ronna McDaniel said in a statement to Axios that the "legitimate political discourse" referred to in the resolution "had nothing to do with violence at the Capitol" — likely a reference to the rallies that preceded the riot.
Getting ahead of the RNC's expected vote, Cheney said in a statement yesterday that she's "a constitutional conservative" and called the GOP leaders "hostages" to Trump.
"I do not recognize those in my party who have abandoned the Constitution to embrace Donald Trump," she said. "History will be their judge."
Rep. Jamie Raskin (D-Md.), another member of the Jan. 6 committee, said Cheney should wear the censure "as a badge of pride."
2. China's Olympics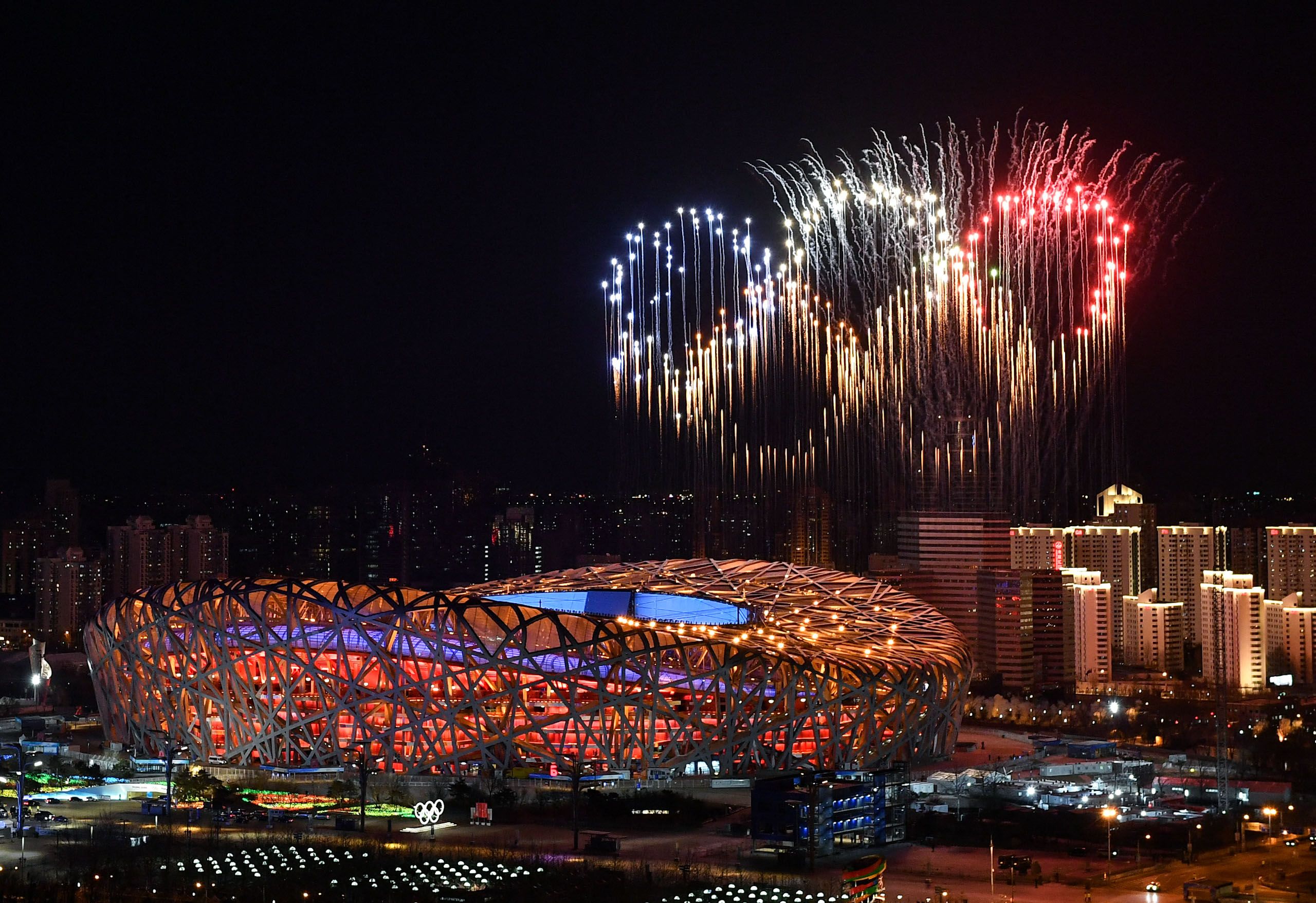 With today's opening ceremony, Beijing enjoyed the triumph of becoming the first city to host a Summer and Winter Olympics, AP notes.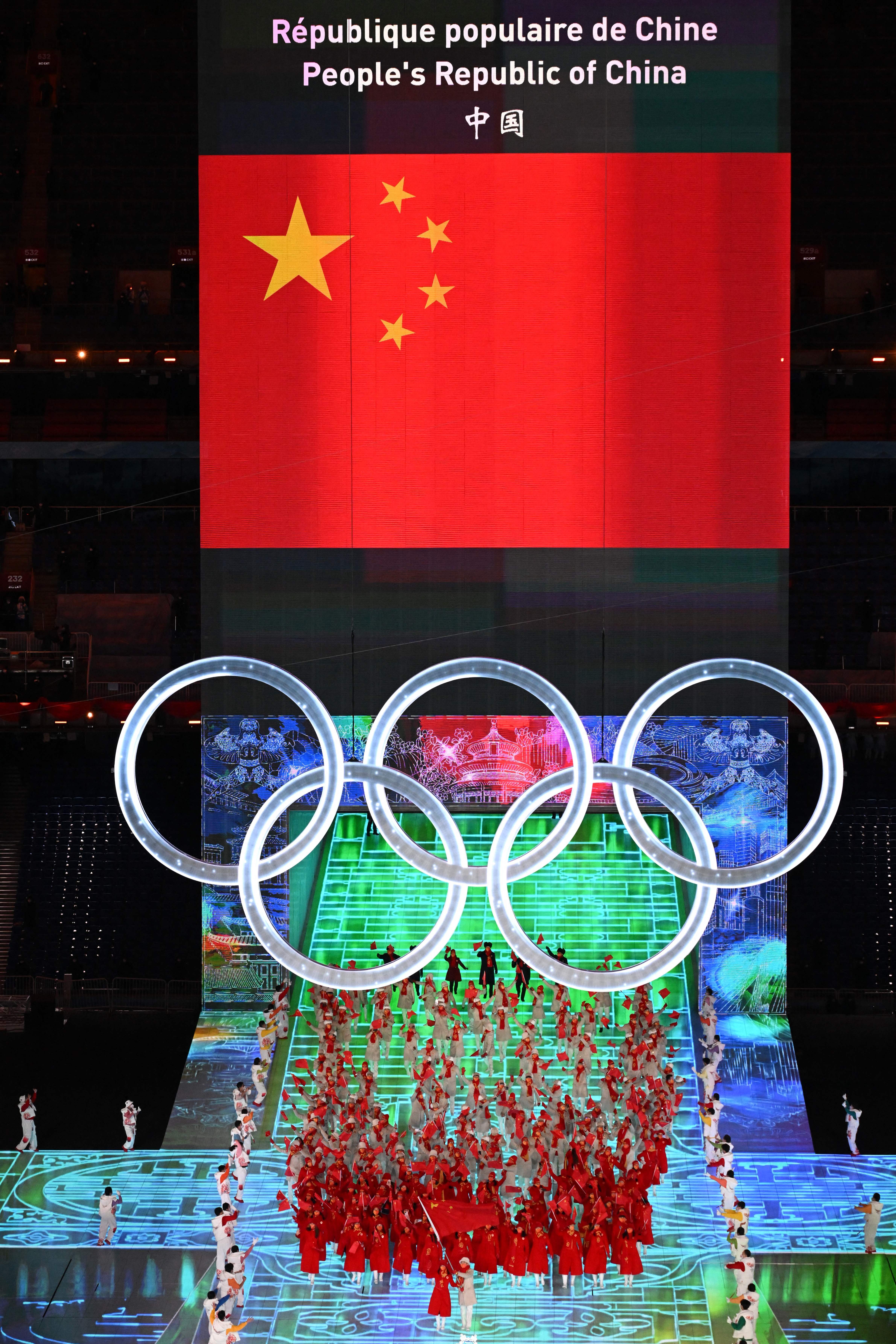 Above: China's delegation.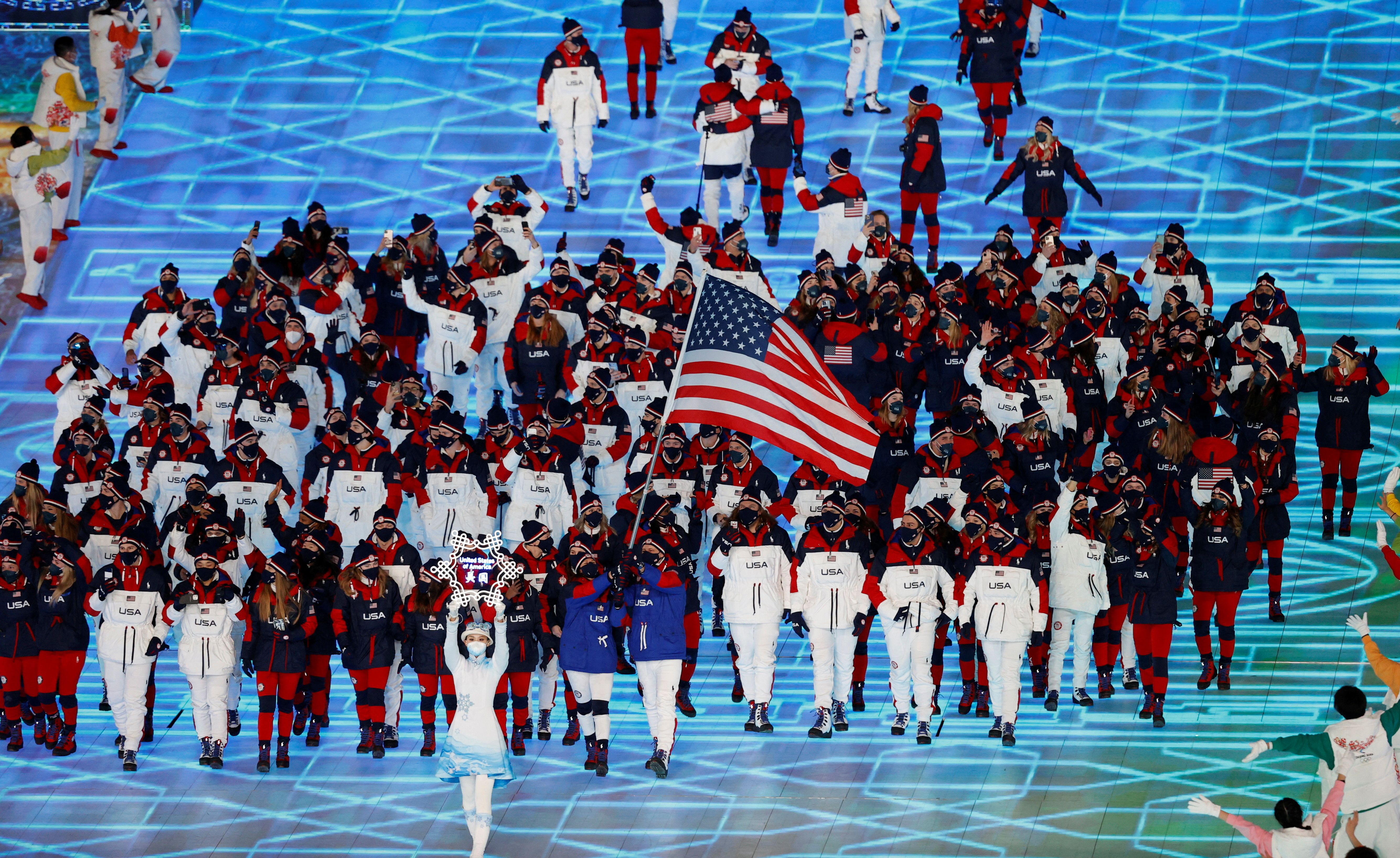 Above: U.S. flag bearers Brittany Bowe and John Shuster.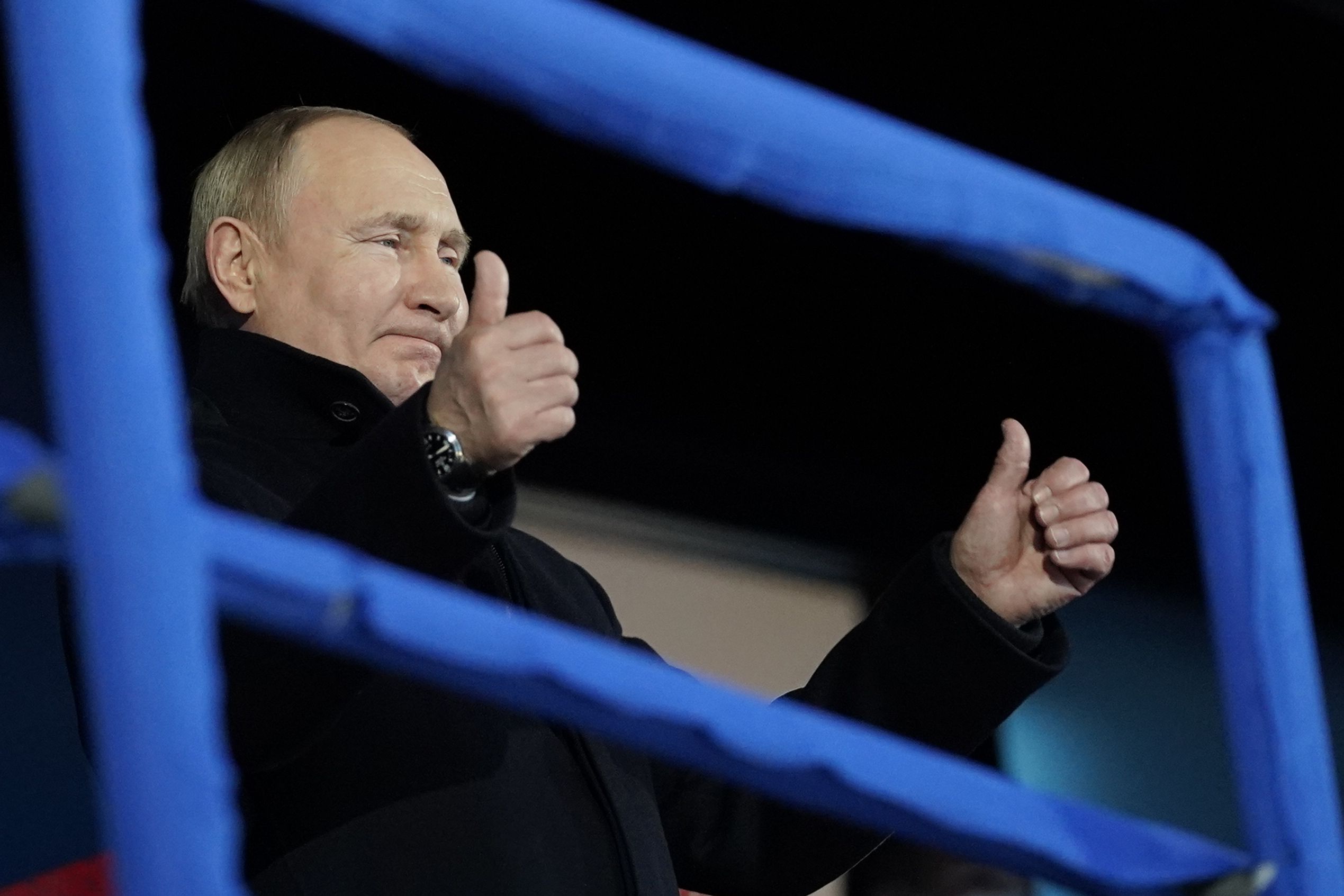 Not present: Diplomatic delegations from the U.S., Britain, Australia and Canada, among others.
Notably present: Vladimir Putin.
3. Rent rockets up
The national median price of a one-bedroom rental apartment in January was up 12% year-over-year, notes Axios' Jennifer A. Kingson.
Renters across the U.S. accused management companies and landlords of using new "amenity fees" and other workarounds to raise rents, even during rent freezes, The Washington Post reports.
4. Charted: Shifting GOP power centers
Changing GOP dynamics are spawning a new generation of kingmakers while diminishing the clout of many who lorded over the party for years, Axios' Jonathan Swan and Lachlan Markay report.
The big picture: Much of the institutional GOP worked against Trump in 2016.
"You wouldn't know that these groups were paper tigers — unless you ever ran against one of them," one top consultant told Axios.
Keep reading: Swan and Markay's deep dive on the shifts in GOP power.
5. WNBA chases digital transformation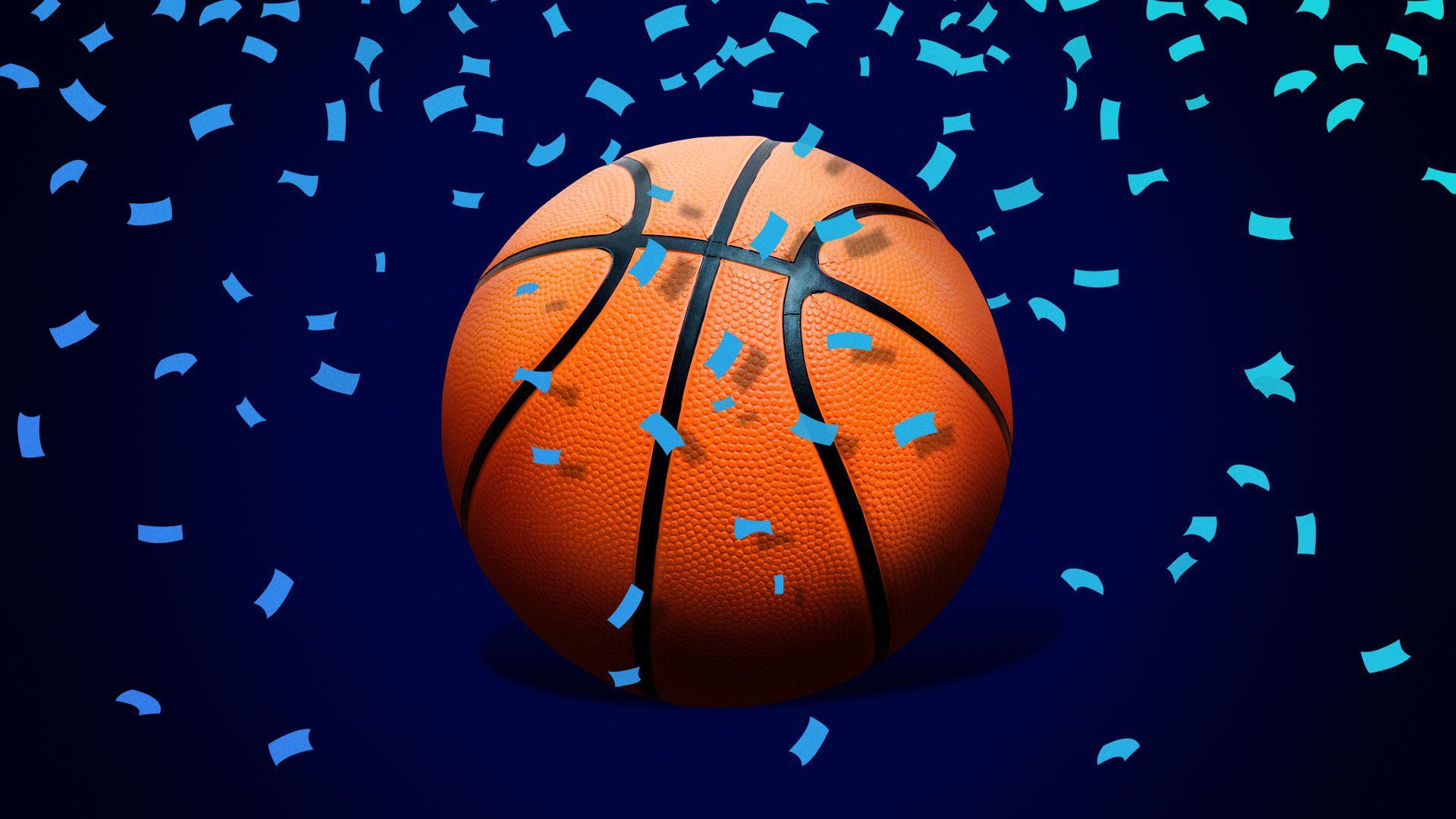 The WNBA announced the first outside investment in its 25-year history, pulling in $75 million from investors that include Nike and more than two dozen individuals.
Notable participants include Condoleezza Rice, Michael Dell, Laurene Powell Jobs and Joe Tsai, notes Axios Sports reporter Jeff Tracy.
Proceeds will be used to transform existing marketing efforts, particularly via digital platforms.