March 16, 2022
Today's PM — edited by Justin Green — is 532 words, a 2-minute read.
⚡️ The Fed raised interest rates by .25%, reports Axios chief economic correspondent Neil Irwin.
1 big thing: The great communicator
Almost everything about today's Volodymyr Zelensky speech would have been inconceivable on the day Russia invaded Ukraine.
Who would have expected...
Zelensky — unshaven, unbowed — to address Congress from Kyiv, when the city was supposed to fall in the initial days?
Zelensky to seize the bully pulpit, calling on the U.S. to behave like a superpower?
The big picture: Zelensky is bursting through an era of peak cynicism.
His speech evoked imagery of a youthful JFK, in his day the master of the new medium of TV, Axios politics editor Glen Johnson tells me.
Zelensky is 44, using cellphone cameras and Zoom.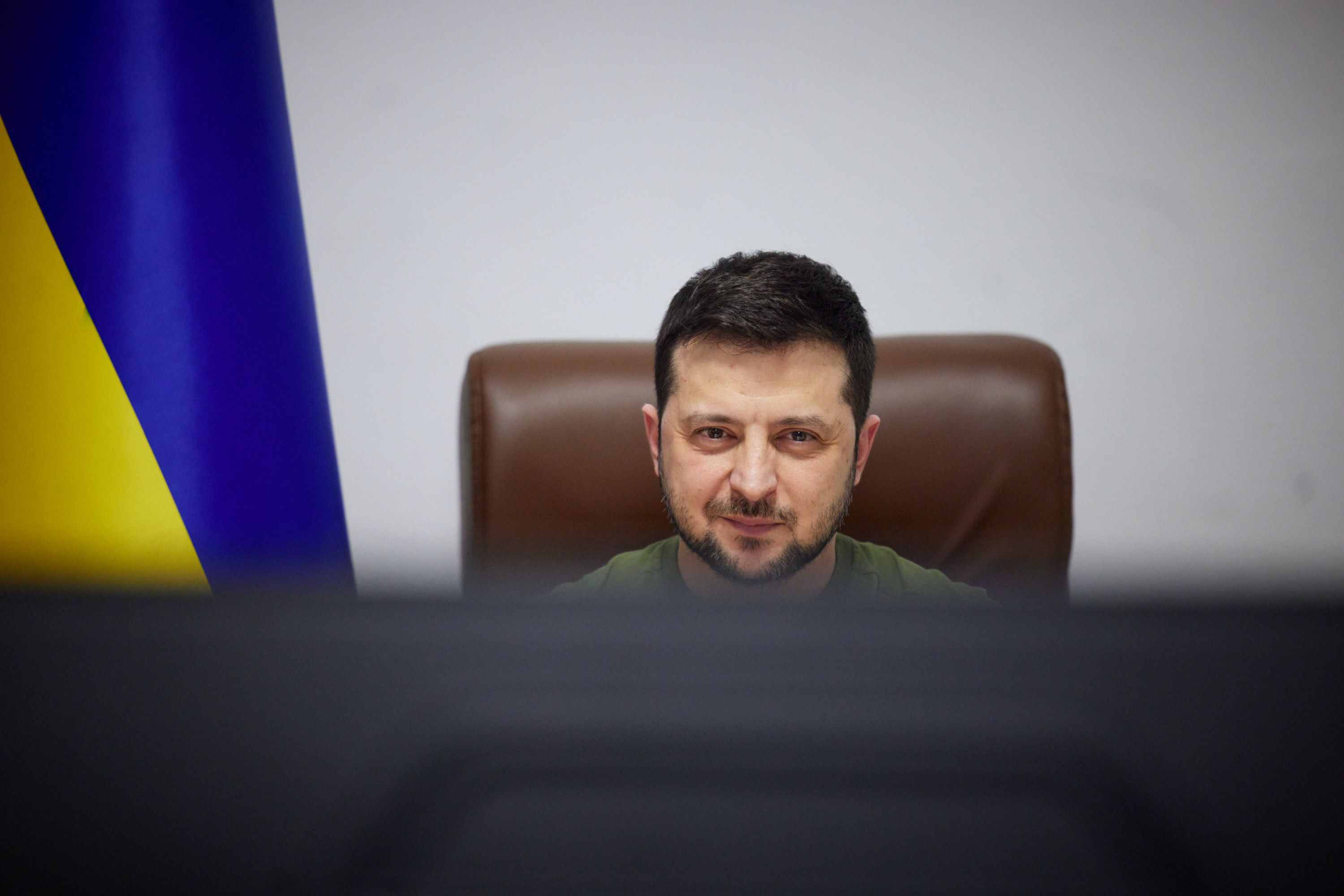 "Remember Pearl Harbor, the terrible morning of Dec. 7, 1941, when your sky was black from the planes attacking you," Zelensky told a packed auditorium in the basement of the Capitol.
"Remember Sept. 11, a terrible day in 2001 when evil tried to turn your cities, independent territories, into battlefields. When innocent people were attacked from the air."
"Our country is experiencing the same every day, right now, at this moment," Zelensky said. "Every night for three weeks now ... Russia has turned the Ukrainian sky into a source of death for thousands of people."
Addressing Biden directly, Zelensky said, "I wish for you to be the leader of the world. Being the leader of the world means to be the leader of peace."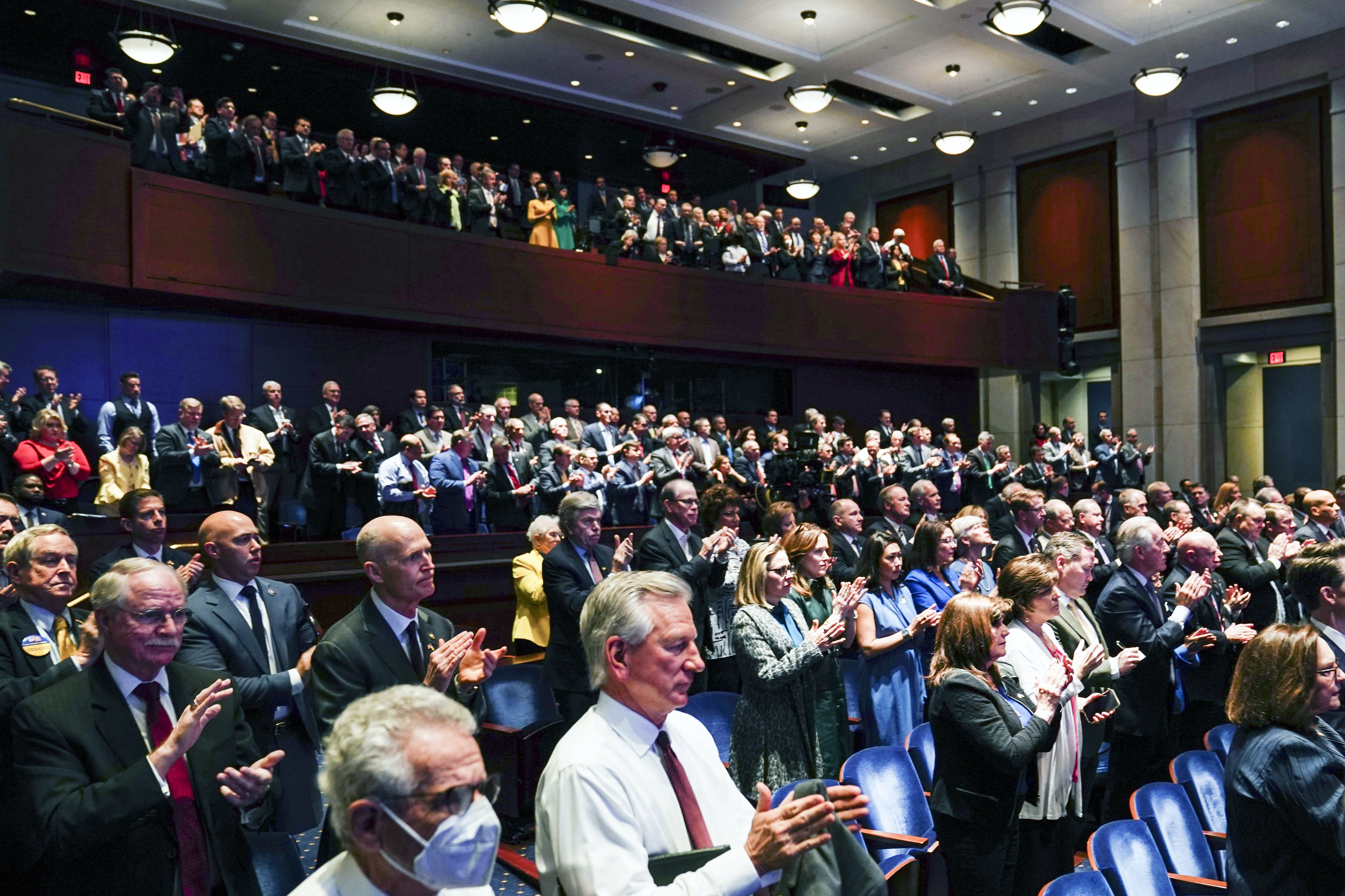 After the speech, Biden said Zelensky "was convincing" and called Putin a war criminal.
The bottom line: Zelensky's pleas rekindled congressional talk of supporting a no-fly zone over Ukraine, reports Axios' Sophia Cai and Andrew Solender.
"I wouldn't say [a no-fly zone] is off the table," House Democratic Caucus Chair Hakeem Jeffries (D-N.Y.) told Axios.
2. Arsenal of democracy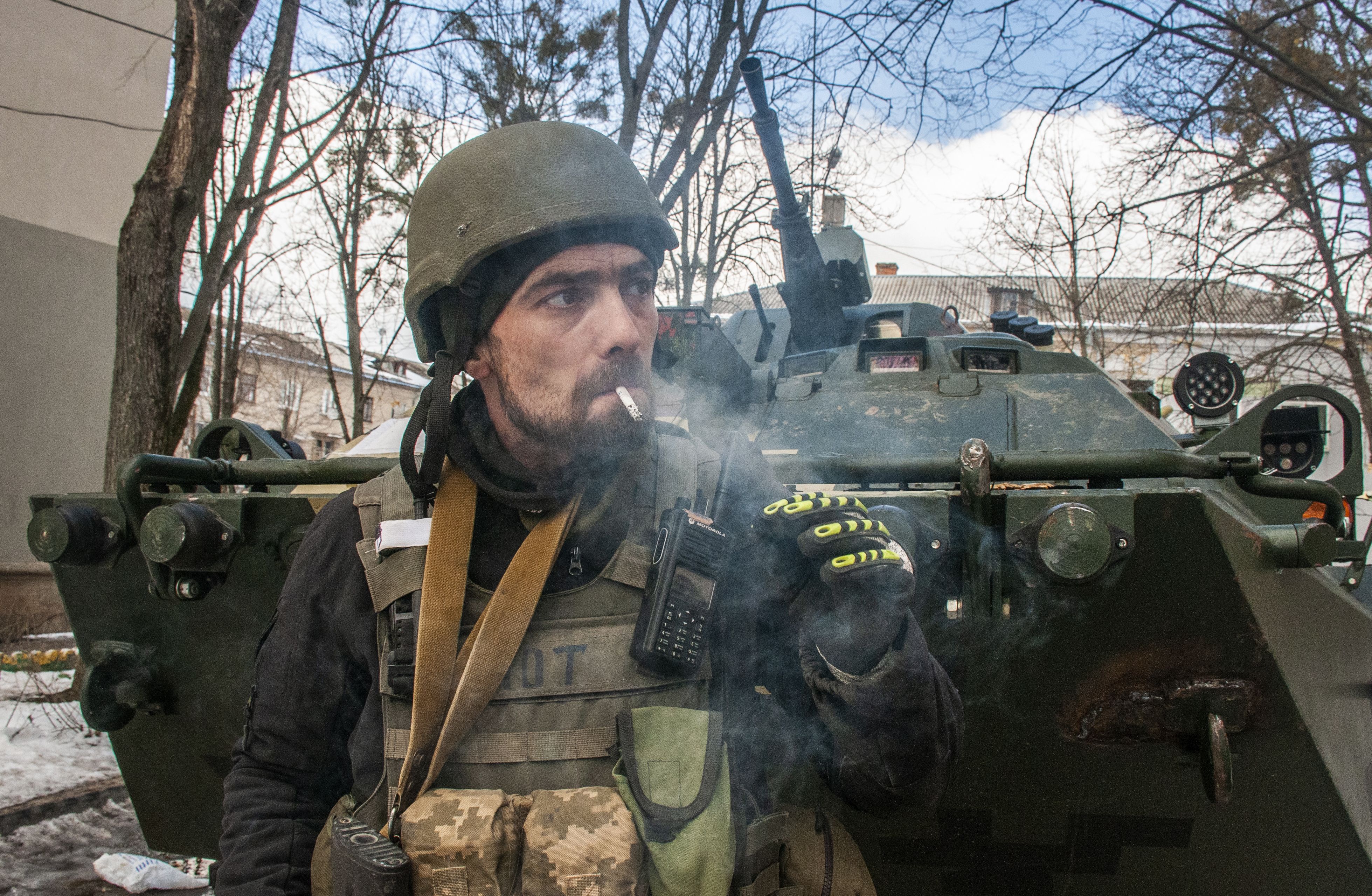 The U.S. will directly transfer the following equipment to the Ukrainian military, Axios' Zachary Basu reports.
100 tactical unmanned aerial systems (armed drones)
800 Stinger anti-aircraft systems
2,000 Javelin anti-armor missiles
1,000 light anti-armor weapons
6,000 AT-4 anti-armor systems
7,000 small arms and 20 million rounds of ammunition
25,000 sets of body armor and helmets
3. Catch up quick
Roughly half of American adults believe colleges should pay their athletes, according to a new survey from the Marist Poll.
Scoop: Secretary of State Tony Blinken is planning a possible trip to Saudi Arabia, the UAE, Israel and the occupied West Bank later this month, Axios from Tel Aviv author Barack Ravid reports. Go deeper.
📺 Chris Cuomo demanded in an arbitration filing that CNN pay him $125 million for career wage losses, The Hollywood Reporter writes.
4. Schultz returns
Howard Schultz will return to Starbucks for his third stint as CEO, this time in an interim capacity.
CEO Kevin Johnson will retire in April.
💭 What we're hearing: Schultz plans to forge a new relationship between the company and its workers, a source tells me.
Schultz pioneered this in the early days of the company; another wave of transformation is ahead.
Between the lines: The next CEO could signal whether the company takes a hostile or welcoming approach toward sporadic unionization efforts, reports Axios Closer co-author Nathan Bomey.