https://www.axios.com/newsletters/axios-pm-1728774b-ac74-481d-9c34-ac882d7f2b96.html?chunk=0#story0
1 juicy scoop: More from Kelly's closed door briefing
Axios' Jonathan Swan obtained details from an off-the-record briefing John Kelly gave today to White House reporters.
The chief of staff acknowledged that his boss, Donald Trump, is likely speculating about staff moves to people outside the White House and that reporters are then talking to those people. And that's how a good deal of news is likely being made about all the possible replacements.
Axios was not invited to the off-the-record session and is therefore not bound by the rules. We got our information from three sources familiar with the meeting, who paraphrased the discussion.
Details from Swan's initial story, which published during the White House briefing:
Kelly cast Trump's own conversations as a significant contributing factor to stories about the staff changes.
He disputed the reports about H.R. McMaster imminently leaving the White House.
Kelly defended HUD Sec. Ben Carson, including on that $31,000 dining room set, by saying the table could last for 80 or 100 years and has lasting value.
Swan can now report even more details from that meeting, including:
Kelly was asked about staffing changes and he said none today.
He said it would be great if the Army gave H.R. McMaster a 4th star. 
Kelly said he has been talking with Trump about what a good job Jeff Sessions is doing. He went above and beyond to defend Sessions, talked about how Sessions is doing a good job and said the press only reports about 3% of what he does. 
He said Deputy A.G. Rod Rosenstein and FBI Director Chris Wray are also doing good jobs. 
Kelly said that Larry Kudlow's past cocaine habit won't be a problem for his security clearance, as it is public knowledge. Kelly joked that the 1990s were "a crazy time."
https://www.axios.com/newsletters/axios-pm-1728774b-ac74-481d-9c34-ac882d7f2b96.html?chunk=1#story1
2. What you missed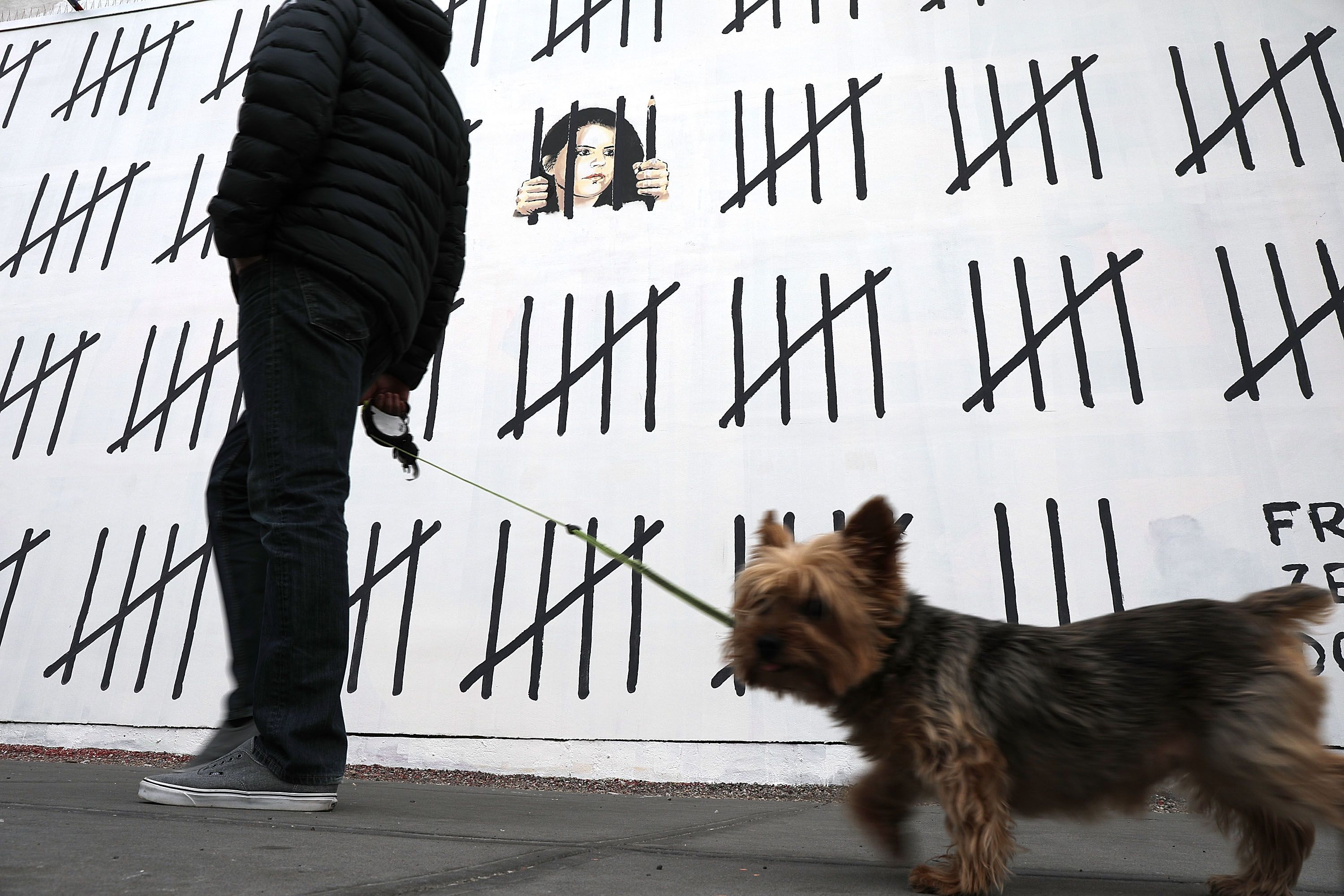 Pedestrians walk by the latest work by British street artist Banksy in New York City. The work draws attention to the jailed Turkish artist Zehra Doğan, who was jailed for nearly three years over a painting. Photo: Spencer Platt/Getty Images
https://www.axios.com/newsletters/axios-pm-1728774b-ac74-481d-9c34-ac882d7f2b96.html?chunk=2#story2
3. 1 fun look behind the curtain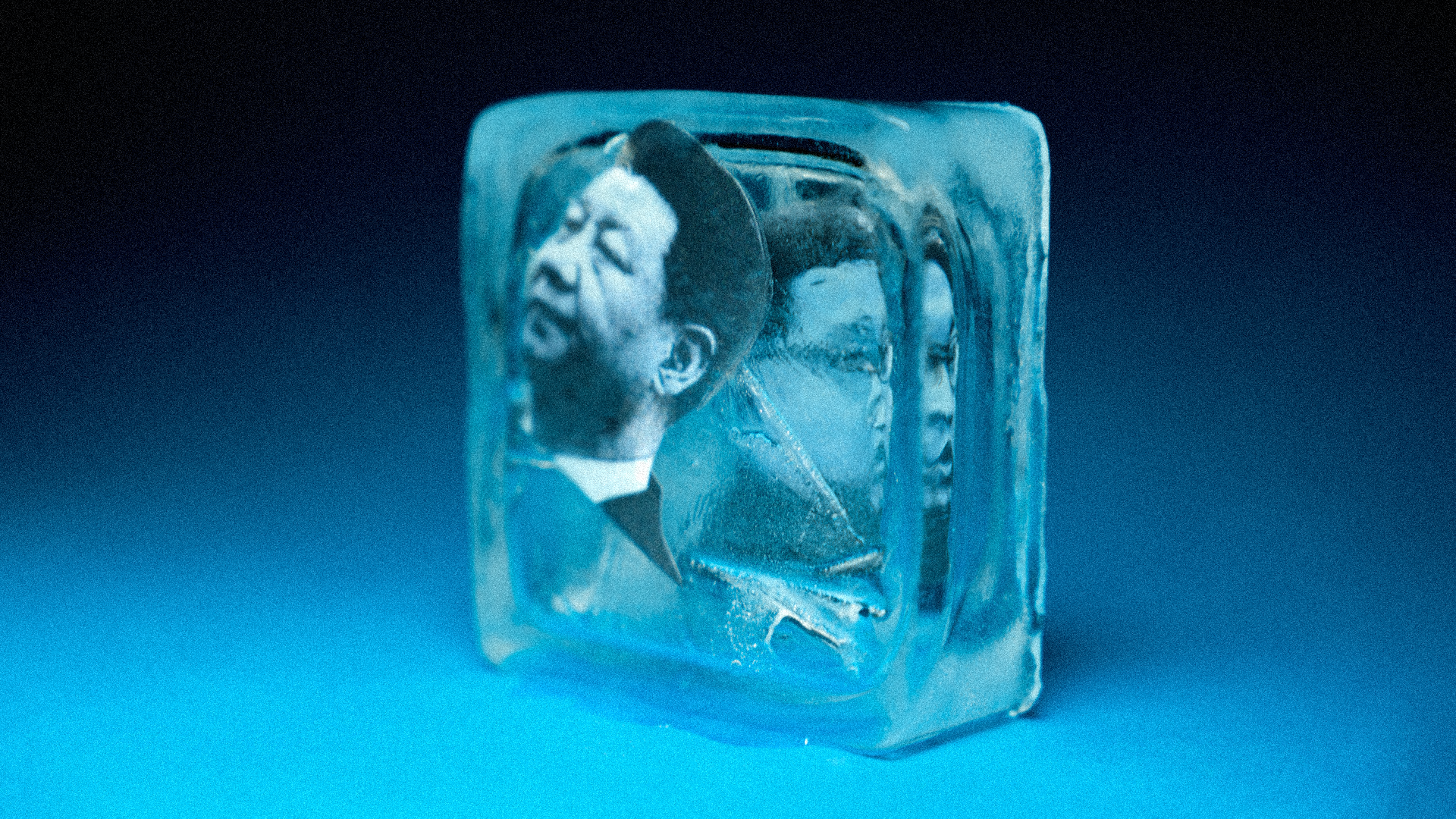 Axios' Rebecca Zisser details how the above illustration, for an Erica Pandey story on China and North Korea, got made:
"We cut off the bottom of a coconut water carton since it's fairly square and froze a layer of ice at the bottom."
"Then we added the image of Kim Jong-un and a little more water and froze that... and then did the same thing with Xi Jinping."
"The trickiest part was trying to get the images to freeze in the right location — we had to just push them around in the water until they were close to what we wanted and then hope they stayed in place while the ice froze."