Axios PM
May 01, 2023
👋 Happy Monday! Today's PM — edited by Erica Pandey — is 484 words, a 2-min. read. Thanks to Sheryl Miller for the copy edit.
1 big thing: America's nursing crisis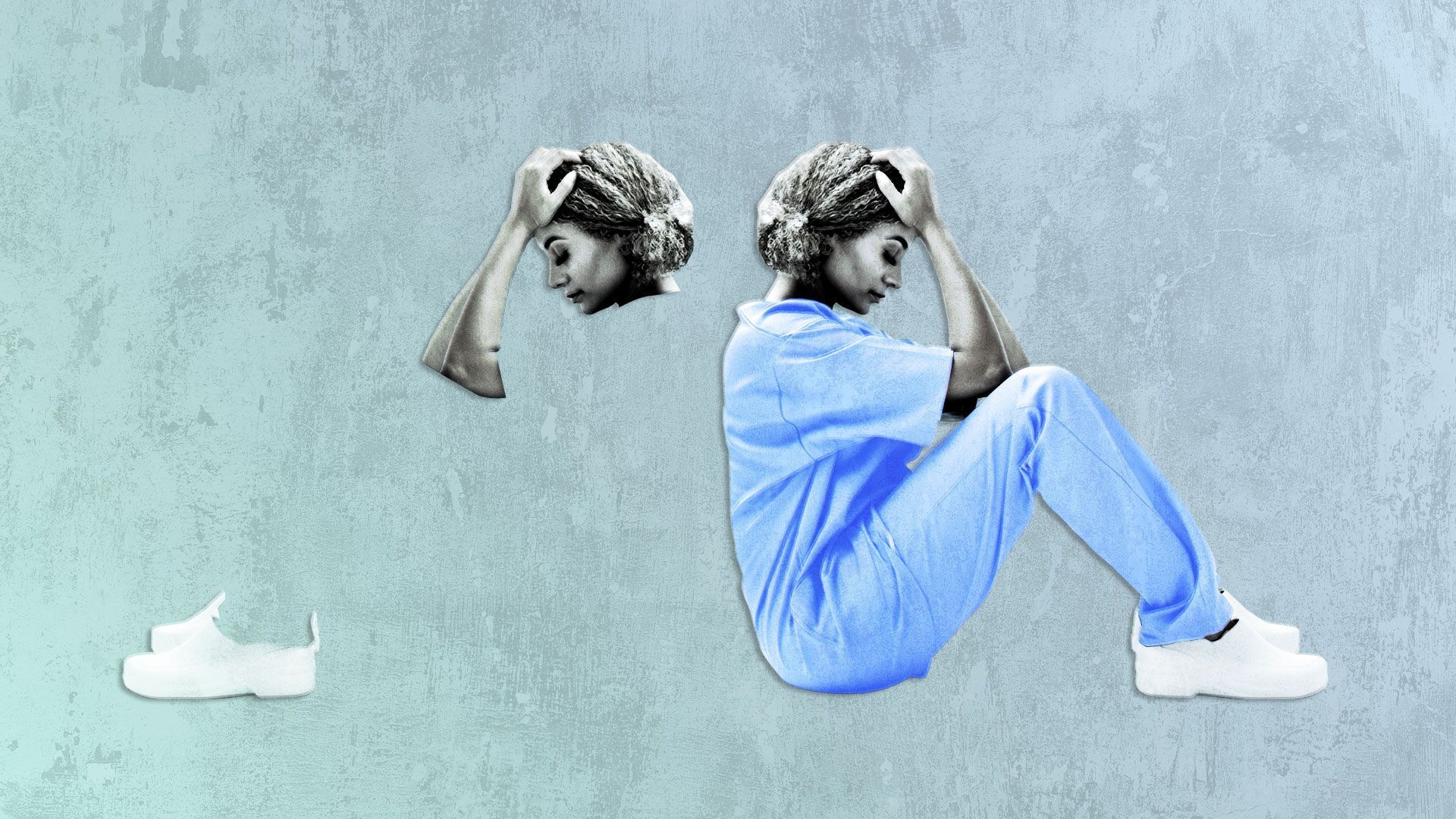 The U.S. nursing shortage is showing no signs of turning around, Axios' Arielle Dreher writes.
💡 Why it matters: Understaffing at hospitals leads to more errors in care and even more burnout among overworked nurses, the National Institutes of Health notes.
Case in point: The share of nurses who say they're satisfied with the quality of care they provide dropped from 75% in 2021 to 64% in 2023, the survey found.
🔭 The big picture: The pandemic created labor shortages throughout the health care industry. Employment levels in some sectors — including ambulatory care — have rebounded. But the nursing shortage persists.
The crisis is most severe in California, which is projected to be short around 45,000 nurses by 2030, recruiting site Zippia notes.
2. 📺 Media trust breakdown
Three in four American adults blame the media for dividing the nation, according to a new AP-NORC poll.
Just under half say they have little to no trust in the media's ability to report the news fairly and accurately.
Why it matters: The breakdown in trust could prompt many to reject the mainstream news media and turn to social media and unreliable websites, where misinformation can proliferate and partisan echo chambers can thrive, AP notes.
Between the lines: 40% of respondents say the media is doing more to hurt democracy than protect it.
But Americans are worried about the safety of journalists: Roughly a third say they're very concerned or extremely concerned about attacks on the press.
Go deeper: Explore the poll.
3. Catch me up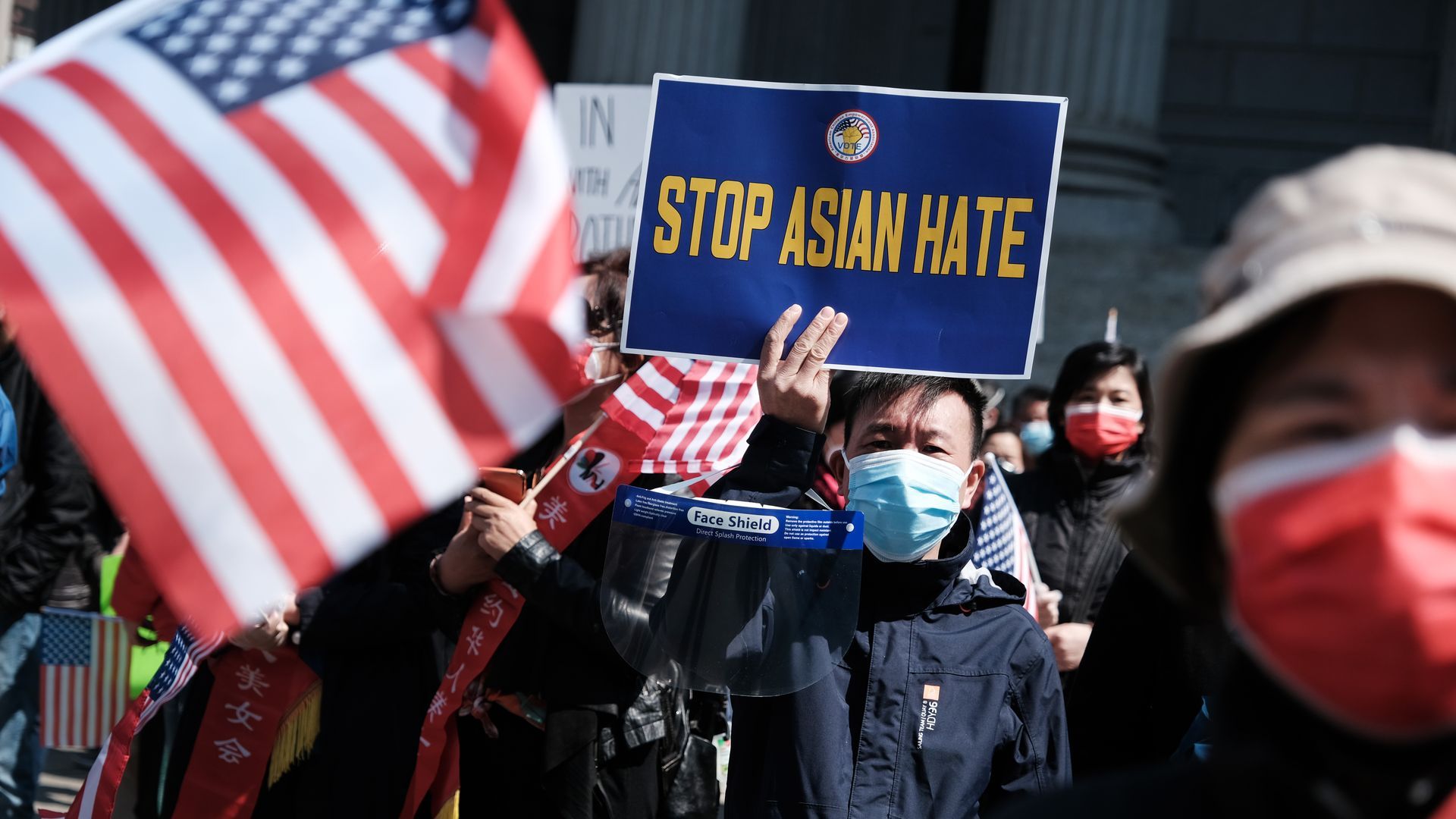 📈 Nearly 75% of Chinese Americans say they have experienced racial discrimination in the past 12 months, and 2 in 3 feel a need to stay vigilant about hate crimes or harassment, Axios' Russell Contreras writes from a new study. Read our story.
🏛️ The Supreme Court will reconsider a 1984 precedent that directs federal courts to defer to regulatory agencies, The Wall Street Journal reports. The change would give courts more power to set aside regulations.
4. 🐈 Gala's most anticipated guest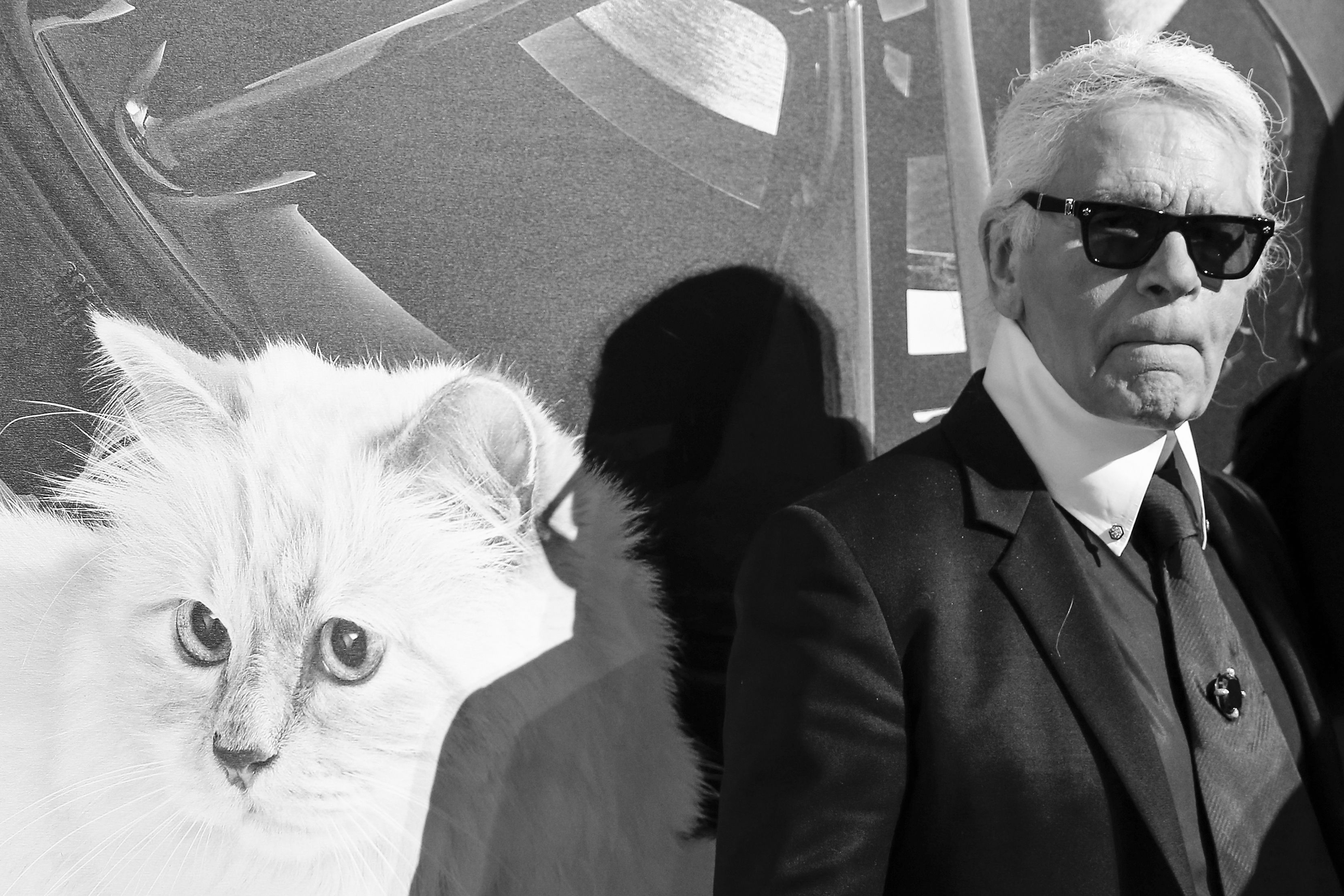 The red carpet for fashion's biggest night begins at 6 p.m. ET — and the most anticipated arrival is a cat.
This year's Met Gala theme celebrates the life and work of Karl Lagerfeld, the iconic German who designed for fashion houses like Chanel and Fendi.
Fans are hoping to spot Lagerfeld's 11-year-old cat, Choupette, a Birman with white fur and piercing blue eyes, The Wall Street Journal writes in an A-hed.
💰 Choupette has her own agent, a beauty line, and over 100,000 Instagram followers.