September 22, 2020
Good afternoon: Today's PM — edited by Justin Green — is 394 words, a 2-minute read.
1 big thing: 200,000 Americans gone too soon
Today marks another devastating milestone in the 2020 history books:
February 29: First reported U.S. coronavirus death.
May 23: U.S. death toll hits 100,000.
September 22: U.S. death toll hits 200,000, according to the Johns Hopkins tracker.
The big picture: The world's most powerful country has abjectly failed in its response to this pandemic.
The federal response has been abysmal, ranging from procurement disasters such as PPE to signs of rot at revered institutions like the CDC.
Many states made errors around quarantines and face mask rules.
The citizenry isn't immune from blame: America has been an outlier among its peers for its culture wars over face masks and social distancing.
The bottom line: Deaths keep coming — we're averaging roughly 830 per day — even as the country increasingly sees the pandemic as background noise, reports Axios' Sam Baker.
Below: Rep. Tom O'Halleran (D-Ariz.) visits the COVID Memorial Project, which placed 20,000 flags on the National Mall.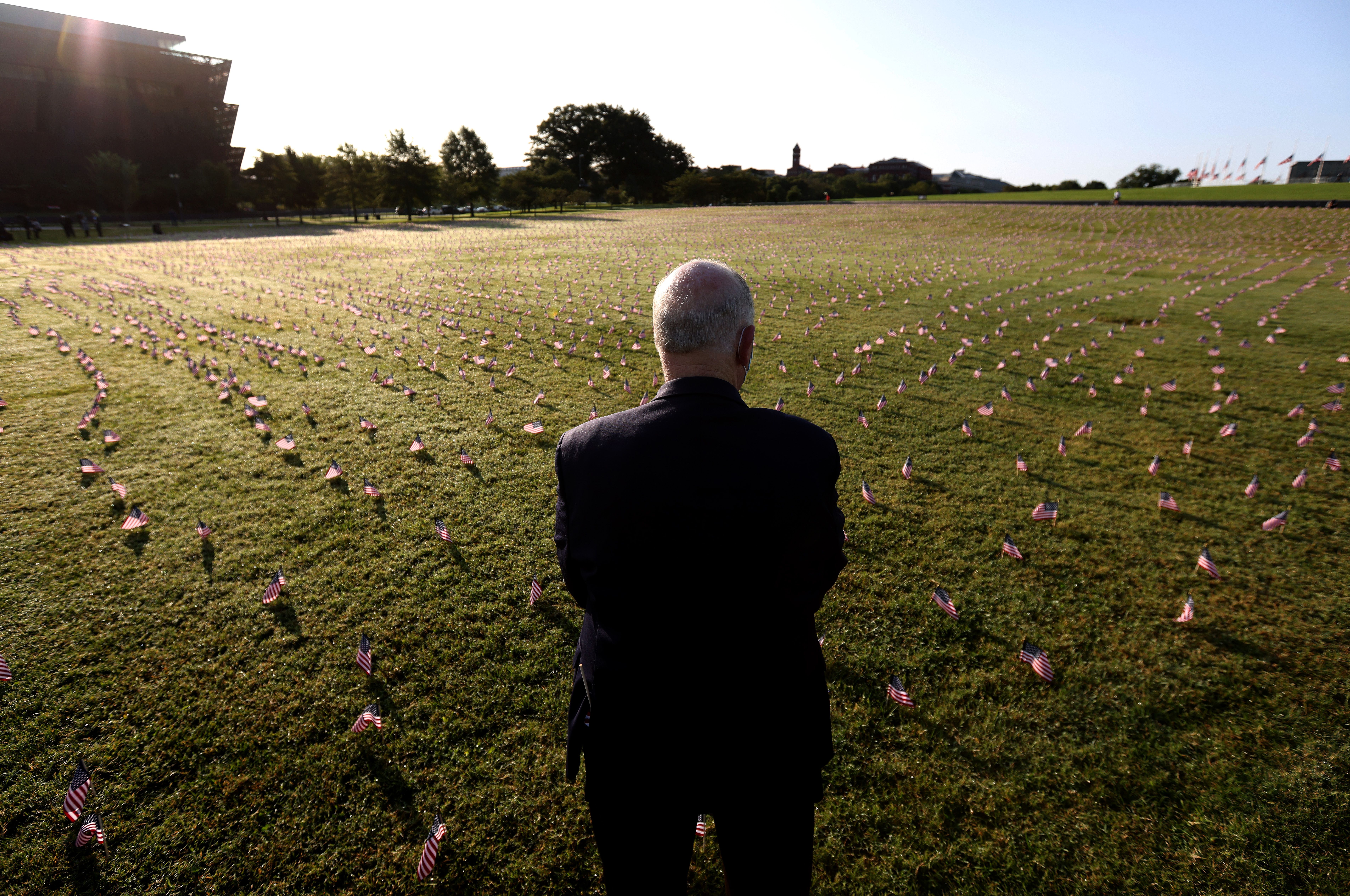 2. Pic du jour
Health care workers line up for free personal protective equipment in front of a mural by artist Romero Britto at Jackson Memorial Hospital in Miami.
Hundreds of workers showed up for the PPE given out by the New York nonprofit Cut Red Tape 4 Heroes.
3. Catch up quick
Pennsylvania's Supreme Court ordered state officials last week to throw out mail-in ballots submitted without a required inner "secrecy" envelope for the November election, the Philadelphia Inquirer reports.
Fox News anchor Chris Wallace's topics for the first presidential debate next week: Trump and Biden's records, the Supreme Court, COVID-19, economic policy, racism and the integrity of the election. Go deeper.
Sen. Mitt Romney supports moving forward with a Senate vote on President Trump's selection to replace late Supreme Court Justice Ruth Bader Ginsburg. Go deeper.
Trump plans to meet with shortlisted Supreme Court candidate Barbara Lagoa during a campaign visit to Florida on Friday, Axios' Jonathan Swan and Alayna Treene report.
Federal Reserve Chairman Jerome Powell told Congress that the expiration of Congress' coronavirus stimulus will weigh on the U.S. economy. Go deeper.
🎧 Axios Re:Cap digs into the business of immigrant detention, including oversight and profit incentives, with Jonathan Blitzer, a staff writer for The New Yorker. Listen here.
4. 1 fun thing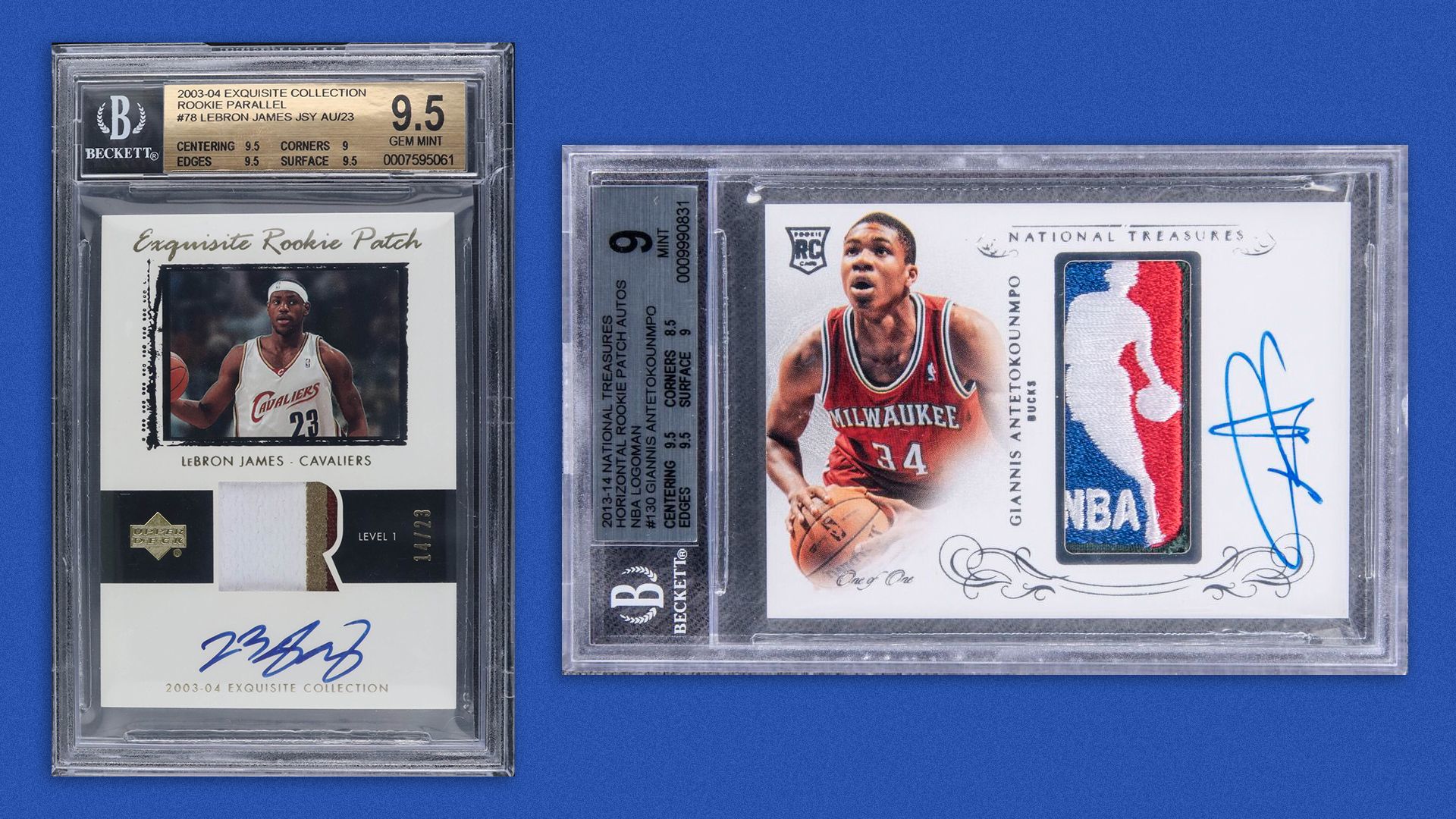 Sign of the times: A new platform called Alt is launching Oct. 1 to allow investors to manage trading cards and other alternative assets similarly to the way they manage more traditional assets like stocks and bonds, reports Axios' Kendall Baker.
Alt paid $1.8 million for a LeBron James rookie card in July, and a record $1.81 million this week for a Giannis Antetokounmpo rookie card.