https://www.axios.com/newsletters/axios-pm-0d7f1ab1-28be-4ef8-98b9-db22dbd55849.html?chunk=0#story0
John Kelly: Congress did "exactly nothing" on DACA
White House Chief of Staff John Kelly has said little to the press since moving into the West Wing this summer, but made a surprise exception late Sunday in an email to a Fox News reporter.
Kelly said Congress did "exactly nothing" to help Dreamers when given the chance. The retired four-star Marine general and Gold Star father was responding to criticism from Rep. Luis Gutierrez (D-Ill.), who called Kelly a "disgrace to the uniform" for his handling of DACA.
Kelly to Gutierrez and "irresponsible" members of Congress: "They have the luxury of saying what they want as they do nothing and have almost no responsibility... They can call people liars but it would be inappropriate for me to say the same thing back at them. As my blessed mother used to say ' empty barrels make the most noise.'"
"Trump didn't end DACA, the law did. That said, I worked and succeeded to give the Congress another six months to do something. I am not confident."
"My [message] always was 'I have bought you time to do something on DACA.' I begged and pleaded with them. They did exactly nothing."
Response from Gutierrez's office: "[S]o far we have seen no courage to fight for DREAMers from the President or his Chief of Staff. There is a clear majority in the House today to support measures to defend DACA recipients, but Republicans need to choose whether they want to let that happen or not. So far, the answer is not," Gutiérrez spokesman Douglas Rivlin told Fox.
https://www.axios.com/newsletters/axios-pm-0d7f1ab1-28be-4ef8-98b9-db22dbd55849.html?chunk=1#story1
What you missed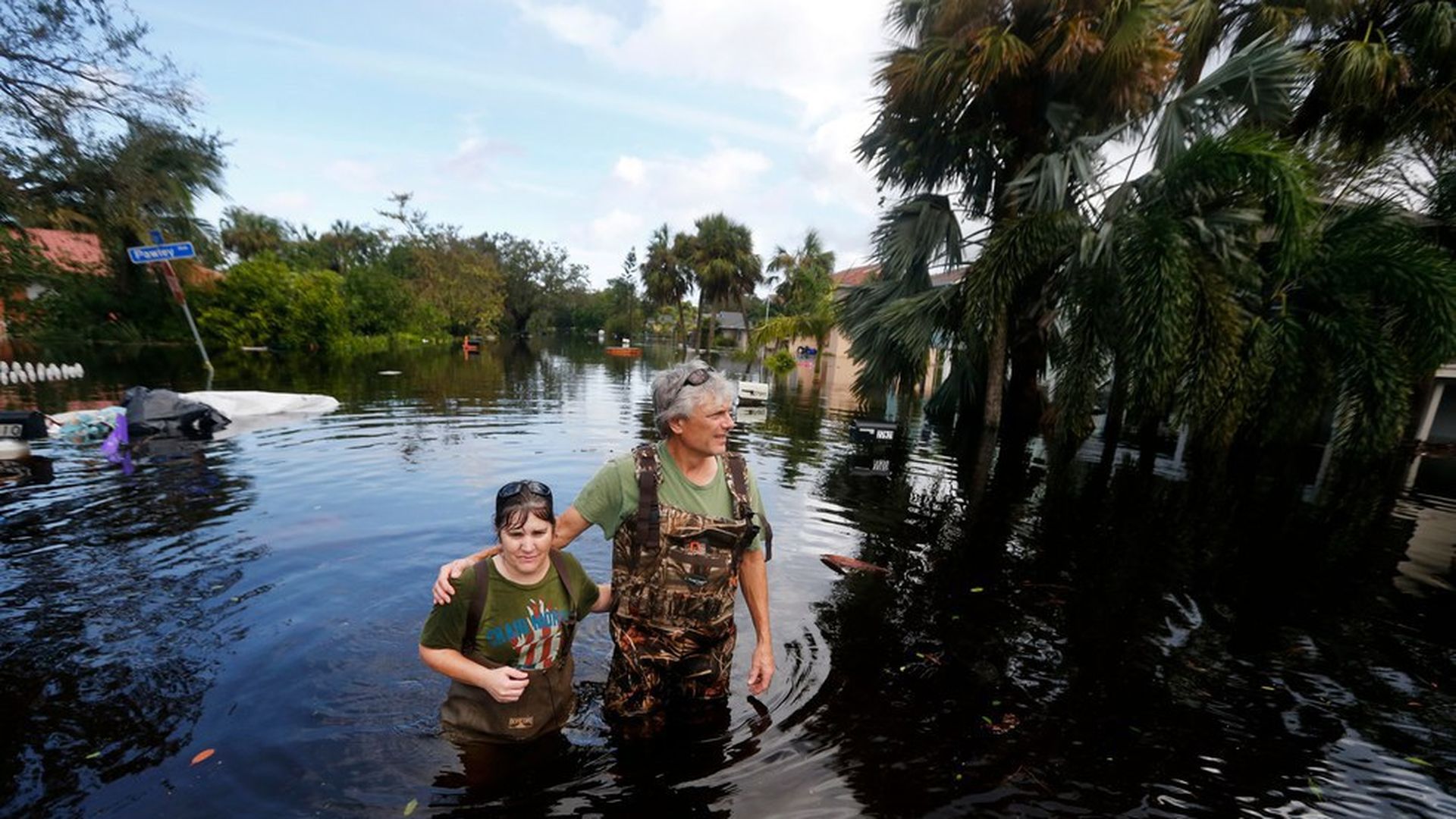 Supreme Court temporarily blocks travel ban limits: It is set to hear arguments on the legality of the travel ban on October 10. The latest.One idea for Dems and 2018: Research tells progressive leaders to focus on healthcare. Their message and the numbers.Irma weakens and has hit Georgia as a tropical storm. Live updates.Romney's return: If Senator Hatch retires, Mitt Romney might jump into the race. His plans.Trump reflects on 9/11 attacks: "The terrorists who attacked us thought they could incite fear and weaken our spirit, but America cannot be intimidated." Quotes.
https://www.axios.com/newsletters/axios-pm-0d7f1ab1-28be-4ef8-98b9-db22dbd55849.html?chunk=2#story2
1 thing to watch
What the Apple leaks tell us about the new iPhones.