Situational awareness:
Part 1: President Trump will visit Parkland, Florida, the city where 17 people were killed in a mass school shooting yesterday.
Part 2: The Senate has voted down a bipartisan immigration deal after President Trump issued a veto threat earlier today. Details.
https://www.axios.com/newsletters/axios-pm-06b92352-0590-4600-aa79-0837adfc57be.html?chunk=0#story0
1 big thing: Our horrifying new normal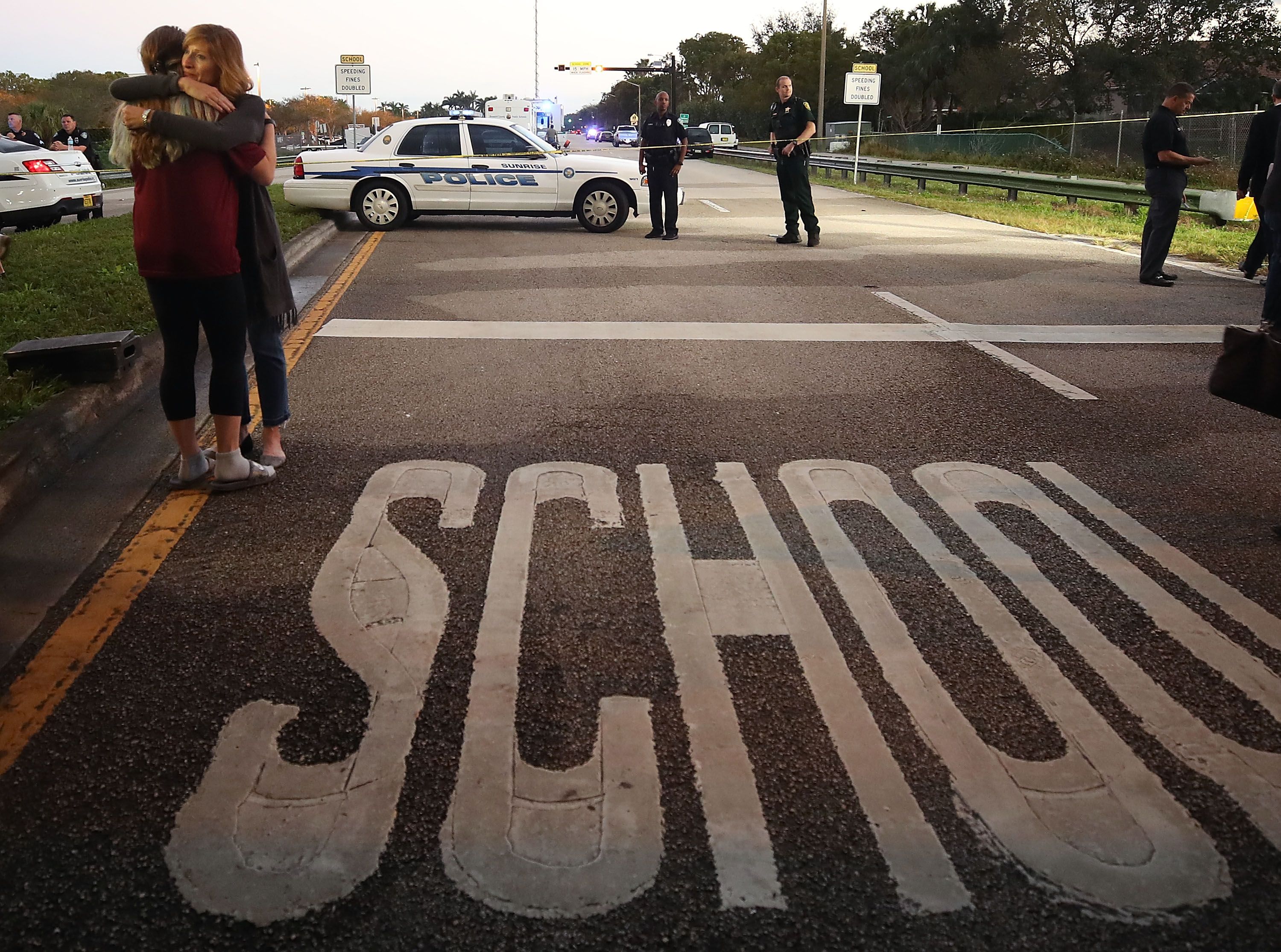 Kristi Gilroy (R), hugs a young woman at a police check point near the Marjory Stoneman Douglas High School. Photo: Mark Wilson / Getty Images
17 people are dead in Parkland, Florida. Another two were killed last month in Kentucky. Across the U.S., 42 people died in mass school shootings in 2017, per the NYT.
These tragedies have become the horrifying new normal for today's schoolchildren and their teachers. 
Remember: It wasn't always like this.
Local officials weigh in:
Broward County Schools Superintendent Rob Runcie: "Now is the time to have a real conversation about gun control legislation."
Broward County Sheriff Scott Israel, per AP: "'What I'm asking our lawmakers to do is go back to places like Tallahassee and Washington, D.C., to give police the power' to detain people who make graphic threats or post disturbing material online, and bring them involuntarily to mental health professionals to be examined."
How Washington is responding:
President Trump, who addressed the nation this morning, tweets: "So many signs that the Florida shooter was mentally disturbed, even expelled from school for bad and erratic behavior. Neighbors and classmates knew he was a big problem. Must always report such instances to authorities, again and again!"
Attorney General Jeff Sessions: "It cannot be denied that something dangerous and unhealthy is happening in our country... [in] every one of these cases, we've had advance indications and perhaps we haven't been effective enough in intervening."
House Minority Leader Nancy Pelosi: "I have said it over and over: I would rather pass gun safety legislation than win the election, because people die from this."
Rep. Mike Thompson (D-Calif.) on the House floor: "Can you tell us... when the House may muster the courage to take up the issue of gun violence?"
Former president Barack Obama: "We are grieving with Parkland. But we are not powerless. Caring for our kids is our first job. And until we can honestly say that we're doing enough to keep them safe from harm, including long overdue, common-sense gun safety laws that most Americans want, then we have to change."
P.S. It's easier to buy an AR-15 than a handgun in Florida, per NYT:
"While Florida has a three-day waiting period for handgun purchases, anyone without a felony record, domestic abuse conviction or a handful of other exceptions can walk into a gun store, wait a few minutes to clear a background check, and walk out with an AR-15-style rifle, magazines and ammunition."
"Under federal law, you also must be 21 to buy a handgun from a firearms dealer. But 18-year-olds can buy semiautomatic rifles.
https://www.axios.com/newsletters/axios-pm-06b92352-0590-4600-aa79-0837adfc57be.html?chunk=1#story1
2. What you missed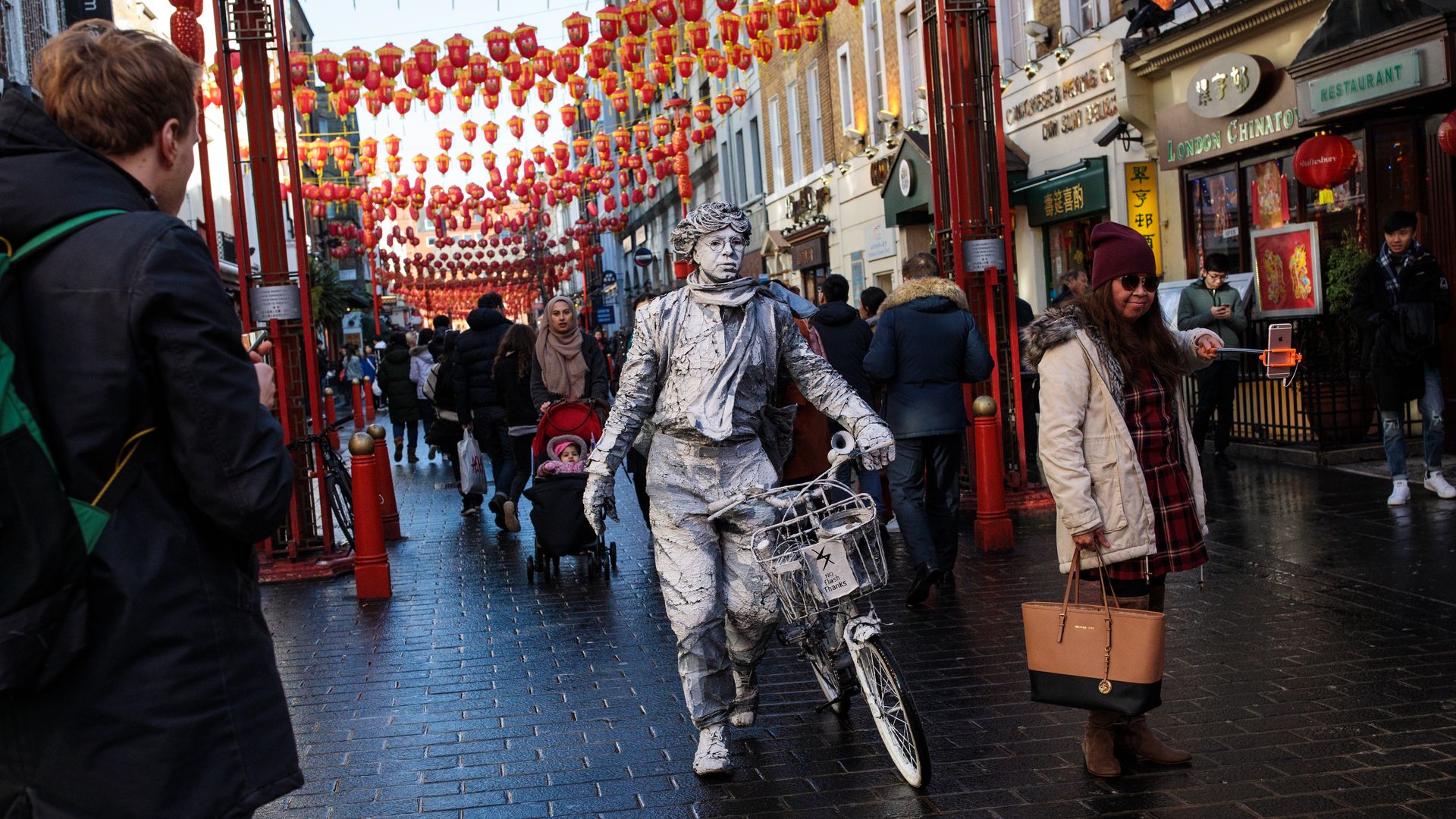 https://www.axios.com/newsletters/axios-pm-06b92352-0590-4600-aa79-0837adfc57be.html?chunk=2#story2
3. 1 food thing
Cheeseburgers and chocolate milk will no longer be listed on the Happy Meal menu at McDonald's, reports the AP. "Diners can still ask specifically for cheeseburgers or chocolate milk with the kid's meal."
"Since it removed soda from the Happy Meal menu four years ago, orders for it with Happy Meals have fallen 14 percent, the company said."
"The latest Happy Meal changes... will occur in the United States by June."
"McDonald's... wants all its Happy Meal options to have 600 calories or fewer and have less than 650 milligrams of sodium. It also wants less than 10 percent of the meal's calories to come from saturated fat and the same percentage to come from added sugar."