Axios PM
May 23, 2022
Today's PM — edited by Justin Green — is 586 words, a 2-min. read.
1 big thing — Swan interview: Zelensky's warning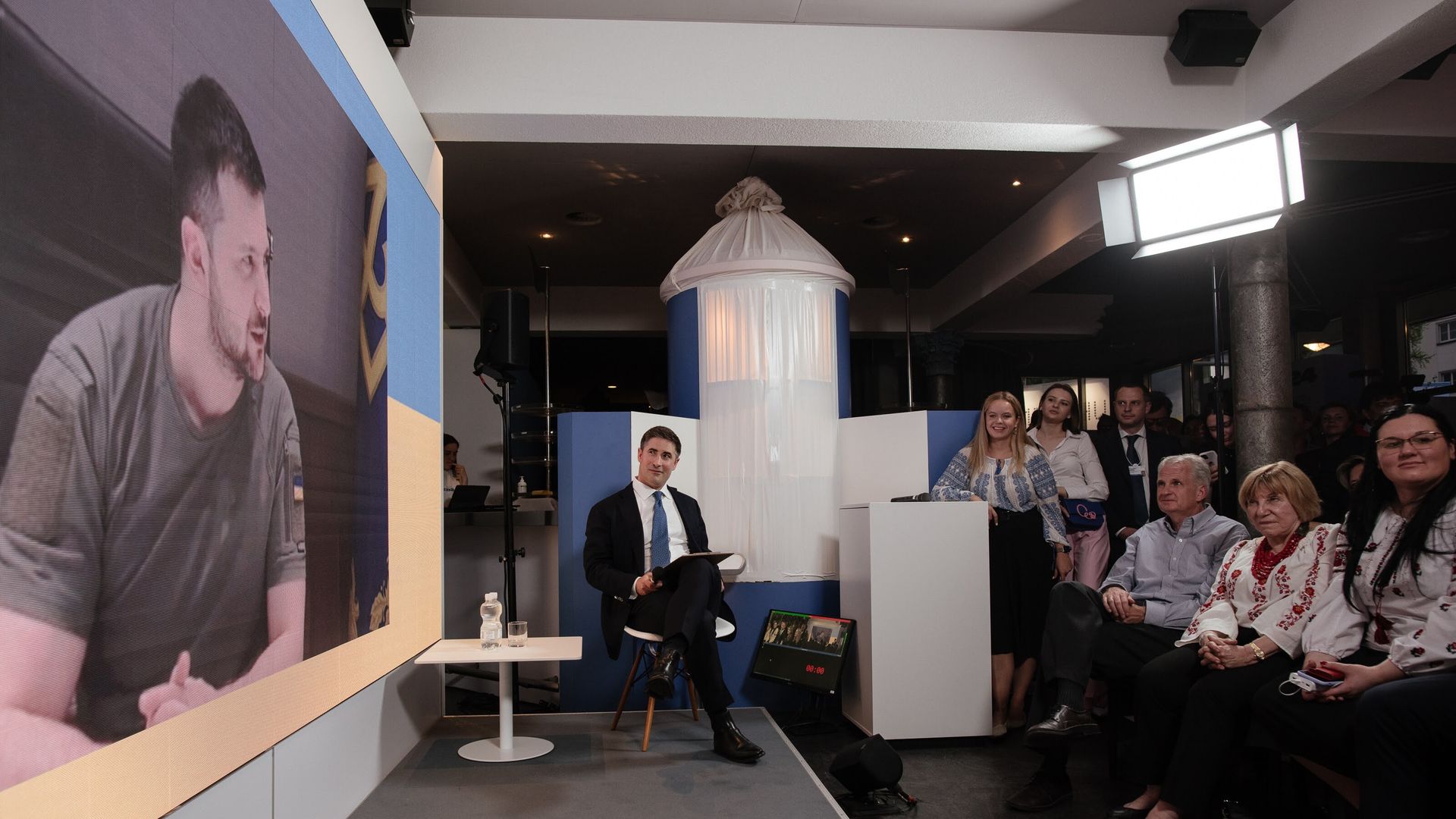 Ukrainian President Zelensky told a Davos audience today that war-weary Americans should "start reading some World War II memoirs."
Why it matters: In a remote interview with Axios' Jonathan Swan, Zelensky connected the possibility of a defeated Ukraine to a scenario where U.S. troops die defending NATO allies in Europe.
"If we fall, if we don't hold the line, Russia will proceed and attack the Baltic states," Zelensky said from Kyiv.
Estonia, Lithuania and Latvia are in NATO. An attack on a NATO member would trigger the alliance's collective defense commitment.
⚡ Swan pressed Zelensky on why Russia's actions in Ukraine threaten the U.S., given that Russia can't even take Kyiv — and asked what he'd tell people in the "America First" movement who say this is Europe's problem.
COVID, Zelensky replied, showed "that the world was very small. ... We were fighting everywhere and everywhere." So, too, with Russia, he said: "We do not know where they will stop."
Zelensky — speaking to an audience at the global economic forum in Davos, Switzerland — said it was urgent to "put an end to this war." But he said meeting with Putin is becoming "more and more difficult" after Russian atrocities at Bucha and Mariupol.
"[T]here is the line that can hardly be crossed," Zelensky told Swan.
Zelensky compared Russia's repeated attempts to take his life to the film "Groundhog Day."
"On numerous occasions, they tried to do that and any person, when it comes to you for the first time, you are afraid. On the second and third and the fourth one, but when it becomes repetitive," he said.
Toward the end of the interview, Zelensky got philosophical on how the war has changed his approach to life.
"I realized very simple things are the most important ones."
2. 📞 Last open-air pay phones in NYC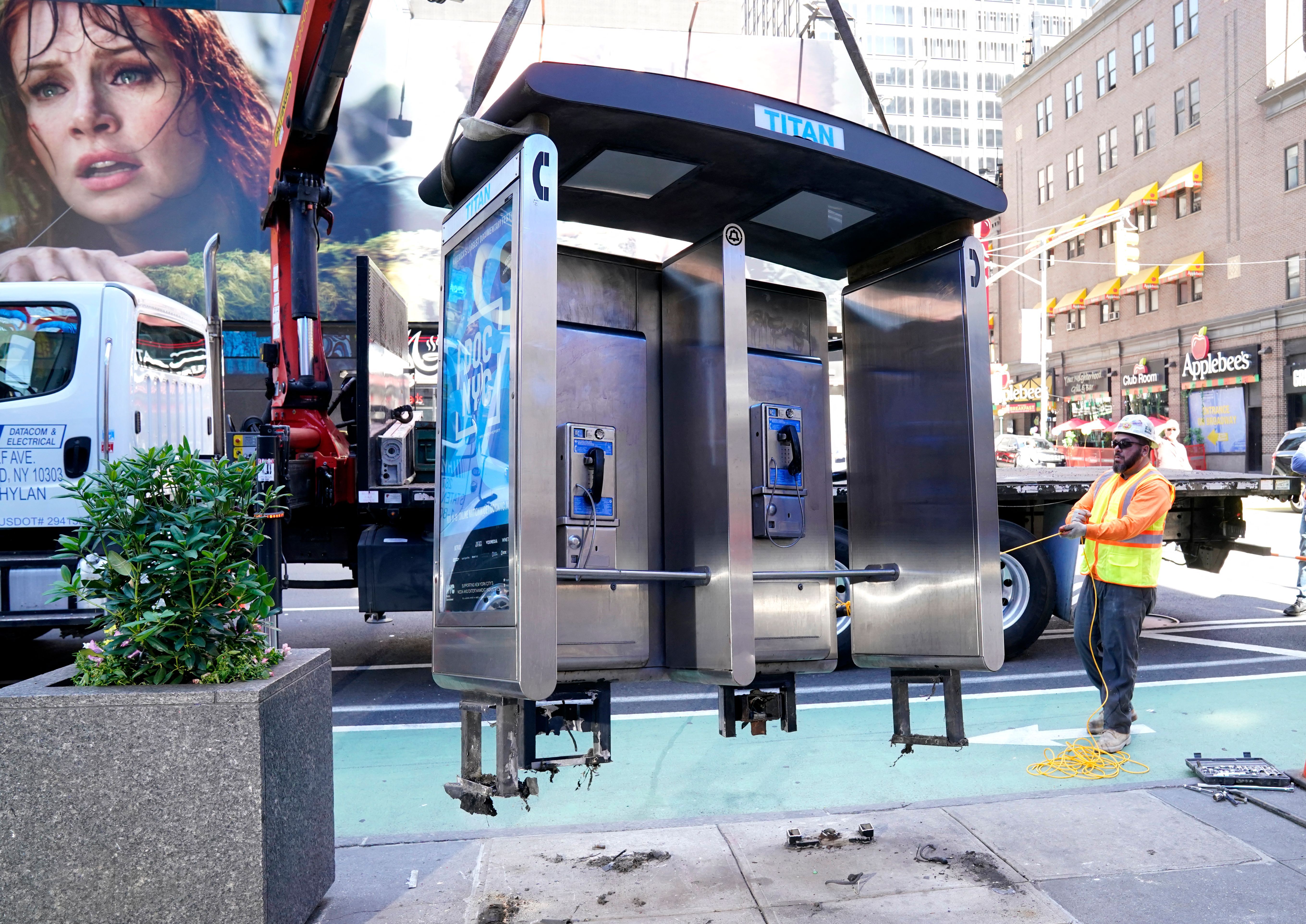 Workers today removed the final working, open-air New York City pay phones near Seventh Avenue and 50th Street in Midtown Manhattan, WABC reports.
Four Superman-style walk-in phone booths remain on West End Avenue, at 66th, 90th, 100th and 101st streets.
Watch a video of today's removal.
3. Catch up quick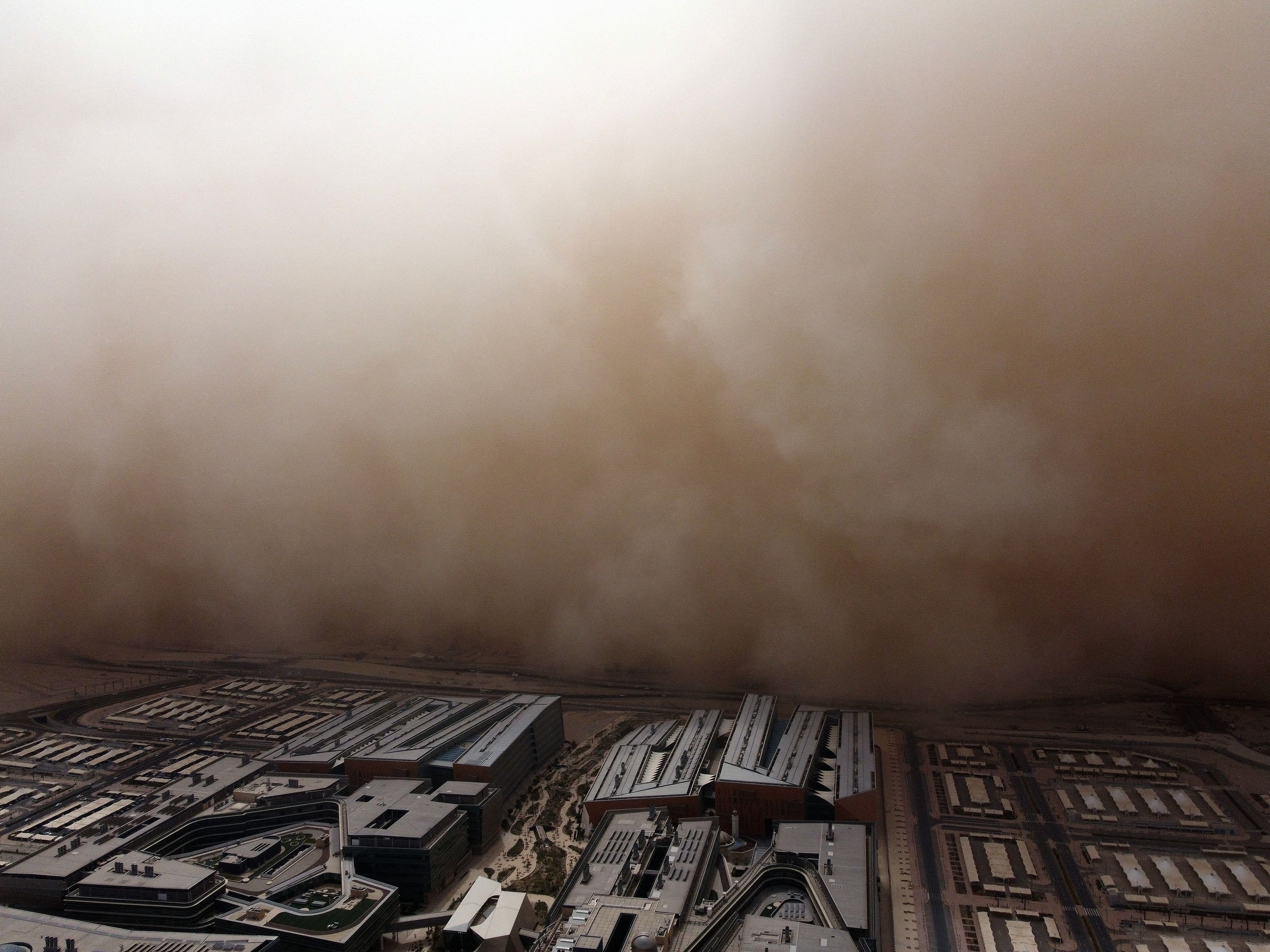 🗳️ Former Vice President Pence pointedly declined to rule out running against former President Trump in the 2024 GOP presidential primary, the N.Y. Times reported. "We'll go where we're called," Pence said — explaining that he and his wife, Karen, would act on prayer.
A Ukrainian court sentenced a 21-year-old Russian soldier to life in prison for war crimes during Moscow's invasion. Go deeper.
🇨🇳 Airbnb will end rentals in China this summer, and instead it will focus on outbound tourism from China, Bloomberg reports.
4. Opera to retell Loving v. Virginia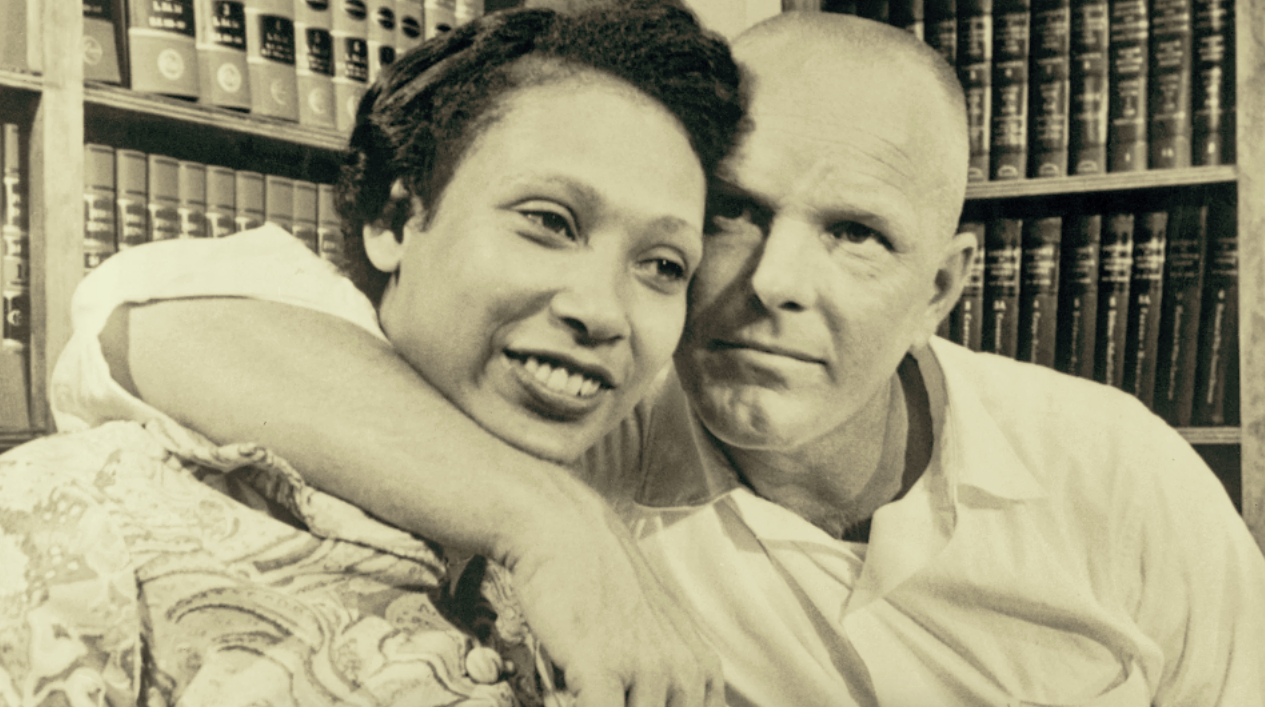 The landmark Supreme Court case that struck down state bans on interracial marriage will be an opera that premieres in 2025, Axios Richmond reporter Karri Peifer reports.
Virginia Opera and the Richmond Symphony have teamed up to commission an operatic telling of the marriage of Mildred and Richard Loving.
Why it matters: Loving v. Virginia was the precedent cited in the court's 2015 decision to legalize same-sex marriage.
Zoom out: The interracial Virginia couple were sentenced to a year in jail in the 1950s for violating the state's Racial Integrity Act of 1924, which made it illegal for anyone white to marry anyone non-white.
Their sentence was suspended as long as they left the state, so the couple moved to D.C.
The Lovings' conviction was overturned by the Supreme Court in 1967.
Axios Richmond launches next Tuesday (May 31). Sign up here.