October 03, 2019
Good afternoon: Today's PM — edited by Justin Green — is 452 words, a 2 minute read.
1 big thing: Trump's trifecta
For the 3rd time in 4 years, President Trump has asked another country to interfere in U.S. elections.
July 2016: Said Russia should "find" and release Hillary Clinton's emails.
July 2019: Told Ukraine to investigate the Biden family.
Today: Told China it should investigate the Biden family.
Why it matters: It's not normal for presidents to solicit foreign interference in our elections. It's also against the law, as Federal Elections Commission chair Ellen Weintraub tweeted today.
Between the lines: Trump and Rudy Giuliani have been promoting allegations that Hunter Biden made "millions" in China by leveraging his father's name, reports Axios' Zachary Basu.
In December 2013, Hunter Biden and one of his daughters accompanied Joe Biden to China on a diplomatic trip. During the trip, Hunter helped organize a handshake between his father and business partner Jonathan Li, who was the CEO of a Chinese investment firm.
12 days later, Hunter Biden joined the board of a private-equity fund created by Li and another of Biden's business partners called BHR.
A lawyer for Biden told the Washington Post: "To date, Mr. Biden has not received any return or compensation on account of this investment or his position on the board of directors."
The bottom line: Trump is already facing an impeachment inquiry for the Ukraine call. Now he's saying it out loud with China — effectively challenging Congress.
Fact check: What Joe and Hunter Biden actually did in Ukraine
Bonus: Pic du jour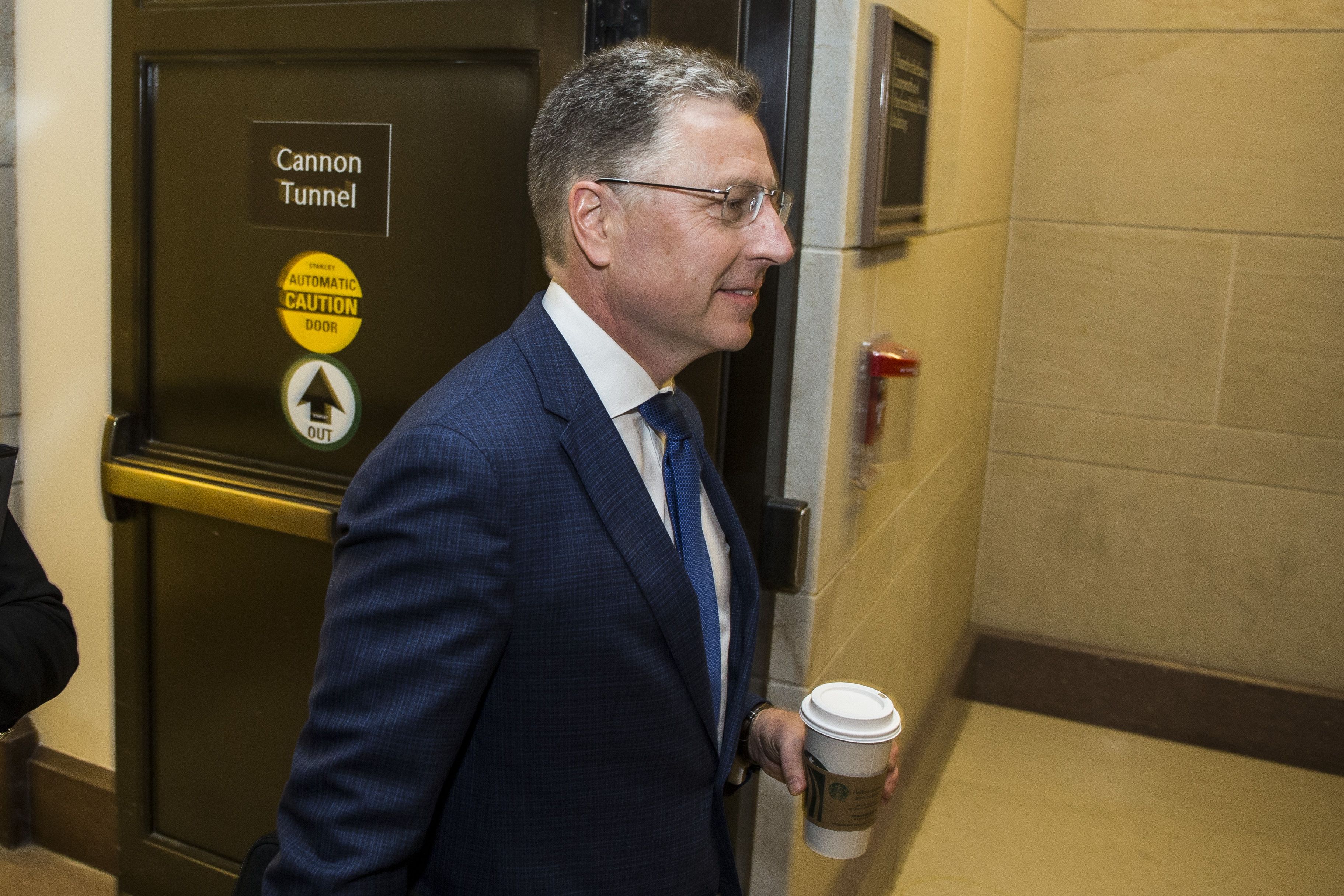 Former Special Envoy to Ukraine Kurt Volker arrives on Capitol Hill before a closed-door deposition led by the House Intelligence Committee.
One leak from the deposition: "In newly disclosed text messages shared with Congress, the top U.S. diplomat to Ukraine writes to a group of other American diplomats that 'I think it's crazy to withhold security assistance for help with a political campaign.'" (ABC News)
3. 1 fun thing
Sesame Workshop is developing a talk show called "The Not Too Late Show with Elmo," the AP reports.
Production starts next month, but no airtime has been announced.
This is part of a deal with HBO Max that includes 5 new seasons of "Sesame Street" that begin next year.
The episodes will air first on the pay cable service and then be made available for free through PBS.