https://www.axios.com/newsletters/axios-pm-034852b0-290b-4705-8605-69b92ba95378.html?chunk=0#story0
1 big thing: Two Russia probe story lines
A salvo of Russia probe news to watch — headed by the Robert Mueller probe and some missing FBI texts — as Congress debates DACA and President Trump prepares to head to Davos.
Since Axios AM went out this morning, we've learned:
Trump tweeted that he thinks "one of the biggest stories in a long time" is that "the FBI now says it is missing five months worth of lovers Strzok-Page texts, perhaps 50,000, and all in prime time. Wow!" (Fact check)
AG Jeff Sessions was questioned last week by the Mueller probe, the NYT's Michael Schmidt reported today.
James Comey was interviewed by the probe last year, Schmidt also reported.
Mueller "is seeking to question Trump in the coming weeks about his decisions to oust national security adviser Michael Flynn and FBI Director James B. Comey," WashPost's Carol Leonnig and Josh Dawsey report.
Trump denied our report from last last night that FBI Director Christopher Wray threatened to exit if AG Jeff Sessions kept pressuring him to move Deputy FBI Director Andrew McCabe, and others, out of their jobs. (We stand by our reporting.)
https://www.axios.com/newsletters/axios-pm-034852b0-290b-4705-8605-69b92ba95378.html?chunk=1#story1
2. What you missed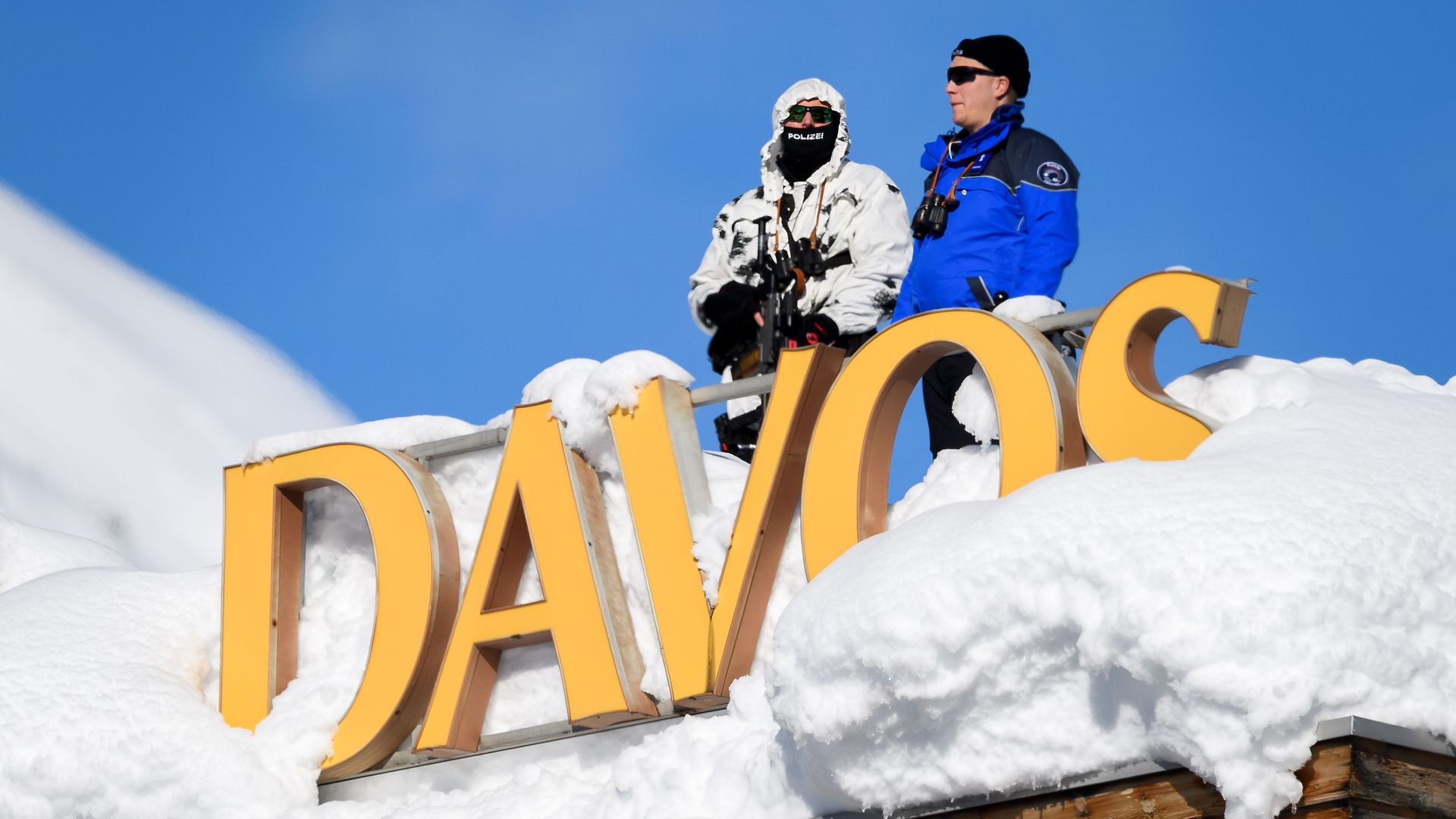 Trump's list of bilateral meetings in Davos: British PM Theresa May and Israeli PM Netanyahu on Thursday, with Rwandan Pres. Kagame and Swiss Pres. Berset on Friday. Details on the Bibi meeting.
Press Secretary Sarah Sanders says the bipartisan immigration deal struck by Sens. Flake, Graham and Durbin is "totally unacceptable" to Trump.
Republican Rep. Patrick Meehan is still running for re-election, despite news he reached a settlement with an aide who accused him of sexual harassment. He called her a "soul mate".
Nominations for the Academy Awards were announced this morning. "The Shape of Water" leads the way on nominations, with 13. List.
Snapchat is launching a new feature that will let users share "Stories" outside its app. Details.
Elon Musk has agreed to be CEO of Tesla for the next decade and could earn as much as $55 billion in stock awards, but only if he hits a wild series of company valuation targets. More.
https://www.axios.com/newsletters/axios-pm-034852b0-290b-4705-8605-69b92ba95378.html?chunk=2#story2
3. 1 fun thing: give the kids some credit
Millennials are exercising good money habits as diligently as the generations of the past by almost every metric, per a new study reported by Axios' Erica Pandey.
The big picture: Despite doomsday forecasts for millennials' financial future, members of America's largest generation — defined as those ages 23 to 37 in 2017 for the purposes of this report — are saving and budgeting at the same, or higher, rates as their parents and grandparents.