Axios Philadelphia
January 18, 2023
🐪 Hi, Wednesday. Hump day already!
Mostly sunny skies with temps in the low 50s.
Situational awareness: Former two-term Mayor Michael Nutter shut down rumors that he'll enter this year's race despite receiving calls from leaders in the city's business and civic sectors who wanted him to run again.
Today's newsletter is 820 words, a 3-minute read.
1 big thing: Marking Philly's history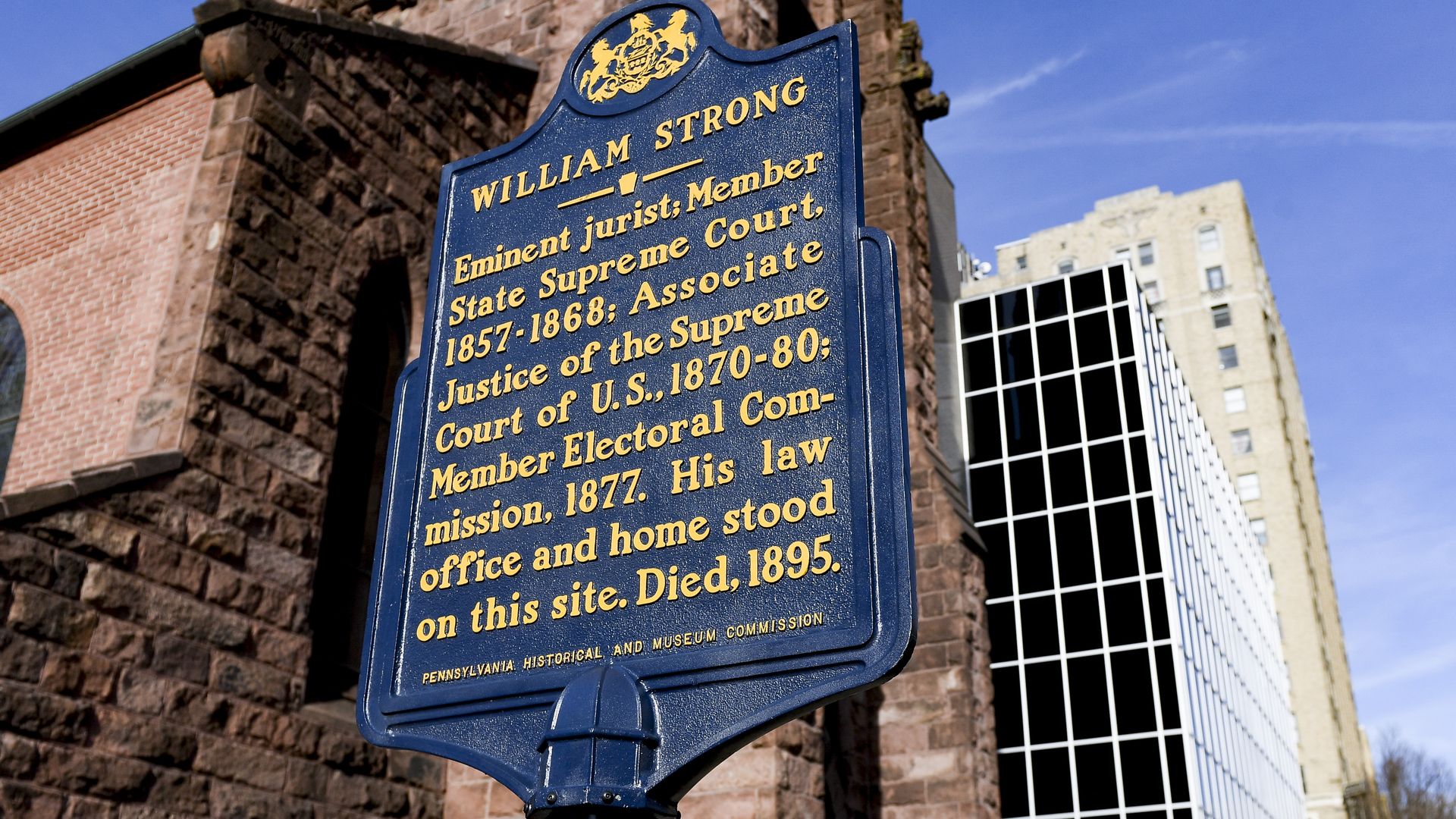 Philadelphia is adding about a dozen new historical markers to its hundreds already interspersed throughout the city.
Driving the news: The Philadelphia Historical & Museum Commission sifted through 91 applications before deciding on 37 new historical markers for the Commonwealth this year.
Why it matters: The gold-and-blue markers, instantly recognizable along roadsides throughout the state, commemorate places, events and important figures who shaped Pennsylvania's history.
The intrigue: Philadelphia secured the most locations among the state's 18 counties selected for new markers. The announcement came a month after the commission said it was temporarily pausing applications for new historical markers due in part to "ongoing supply chain issues."
Public interest in the program continues to grow, with the commission reporting that the number of applicants doubled in the last year.
Here's a look at a handful of markers coming to Philly:
📚 Hakim's Bookstore: The West Philadelphia bookstore founded in the 1950s has served as a "center for Black activism" and an education center during the civil rights movement.
Yvonne Blake, daughter of original owner Dawud Hakim, told KYM she was "very proud of this honor" but wished her father was alive to celebrate the recognition.
🎺 Edward Lee Morgan: A jazz trumpeter, composer and activist, Morgan was a fixture in hardbop and regarded for his best-selling album "The Sidewinder."
He played with the Dizzy Gillespie Big Band and collaborated with John Coltrane and Art Blakey and the Jazz Messengers.
🦠 Hilary Koprowski: For decades, the Polish American virologist and immunologist served as director of Philadelphia's Wistar Institute and pioneered the use of monoclonal antibodies.
He also developed vaccines for rabies and polio, earning recognition from the U.S. National Institutes of Health.
2. Stephen Starr eyes new Rittenhouse spot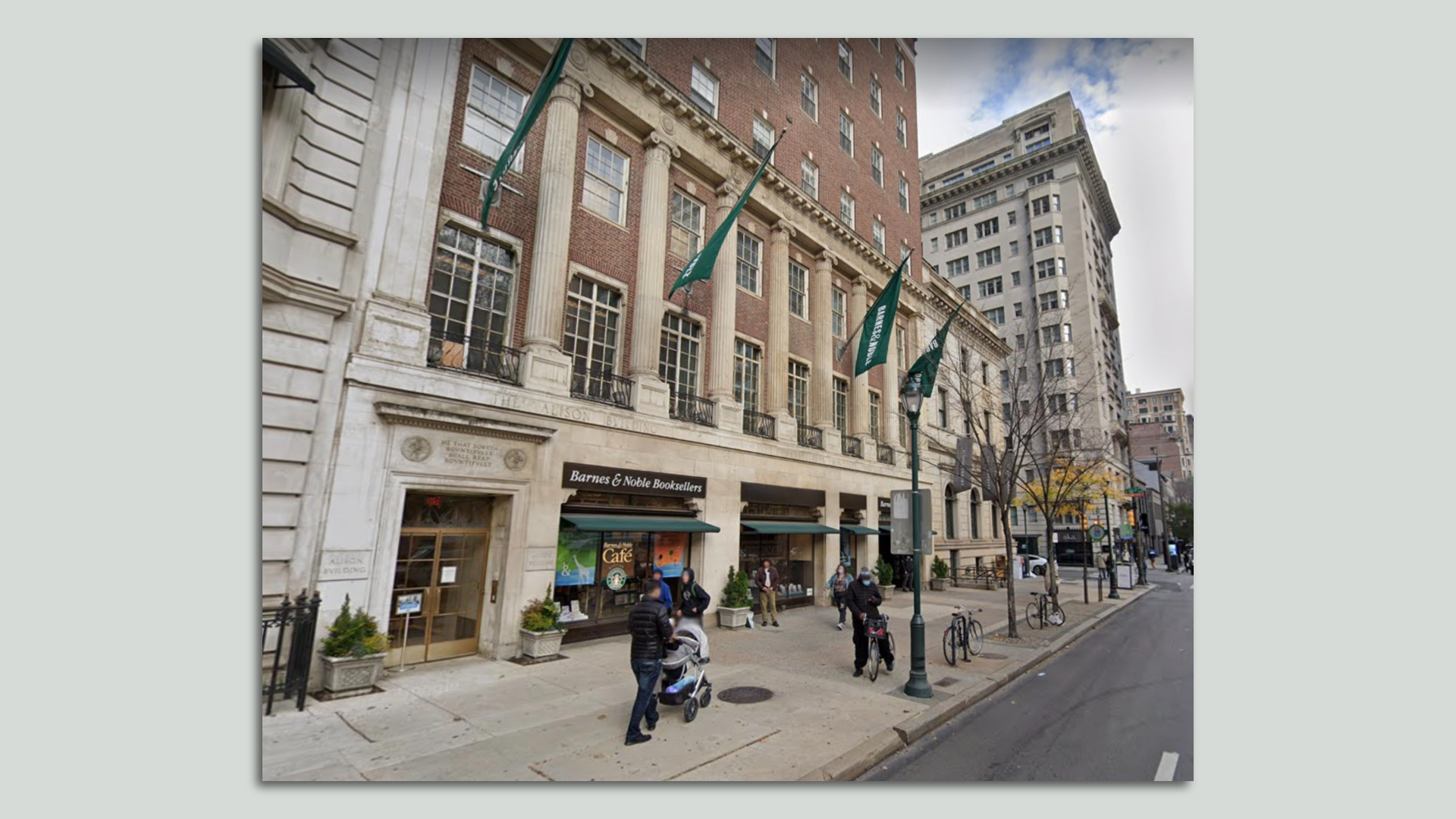 Philadelphia restaurateur Stephen Starr appears on track to take over the city's flagship Barnes and Noble after it moves from its long-time Rittenhouse location next month.
What's happening: The bookseller will close its two-story Walnut Street store — which opened in 1997 — on Feb. 15, Janine Flanigan, Barnes and Noble's director of store planning and design, told Axios.
It's moving to a smaller location on the 1700 block of Chestnut Street, where Forever 21 was formerly located.
The new store, which will not include a Starbucks like the flagship location, could open as soon as late March.
The intrigue: Starr, who runs Philly staple Parc and a number of other trendy restaurants around the city, told Axios he's opening up a restaurant in the Walnut Street location.
He declined to offer any other details but said to stay tuned.
Yes, but: Real estate magnet Allan Domb, the former city councilman now running for mayor, owns the Walnut Street location and told Axios that "nothing is definite yet."
Domb said he's in talks about turning it into a restaurant "for potentially Starr or somebody else."
3. News Market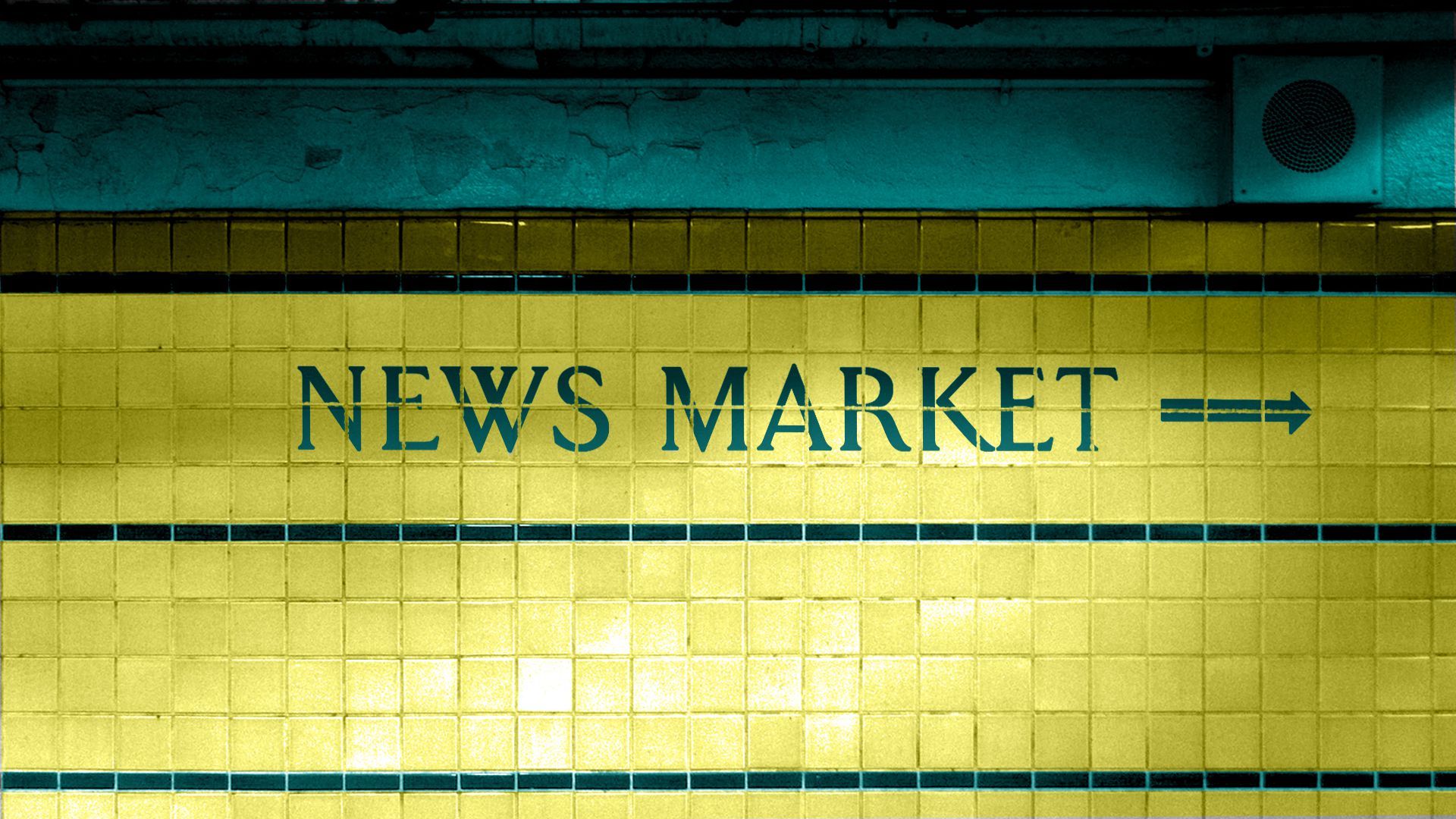 🚨 A man wielding "multiple edged weapons" outside the federal courthouse on Market Street was shot multiple times by a security officer yesterday. The man was rushed to the hospital, where he's in critical condition. (FOX29)
🐎 76 Carriage Company, Philly's last horse-drawn carriage tour company, expects to reopen this spring as it relocates its horses and operations. Rumors have swirled on social media suggesting the company was closing. (KYW)
🍽 Northwest Philly's celebrated Southern restaurant and jazz lounge Relish is closing for good next weekend. (Billy Penn)
4. No spares of "Spare"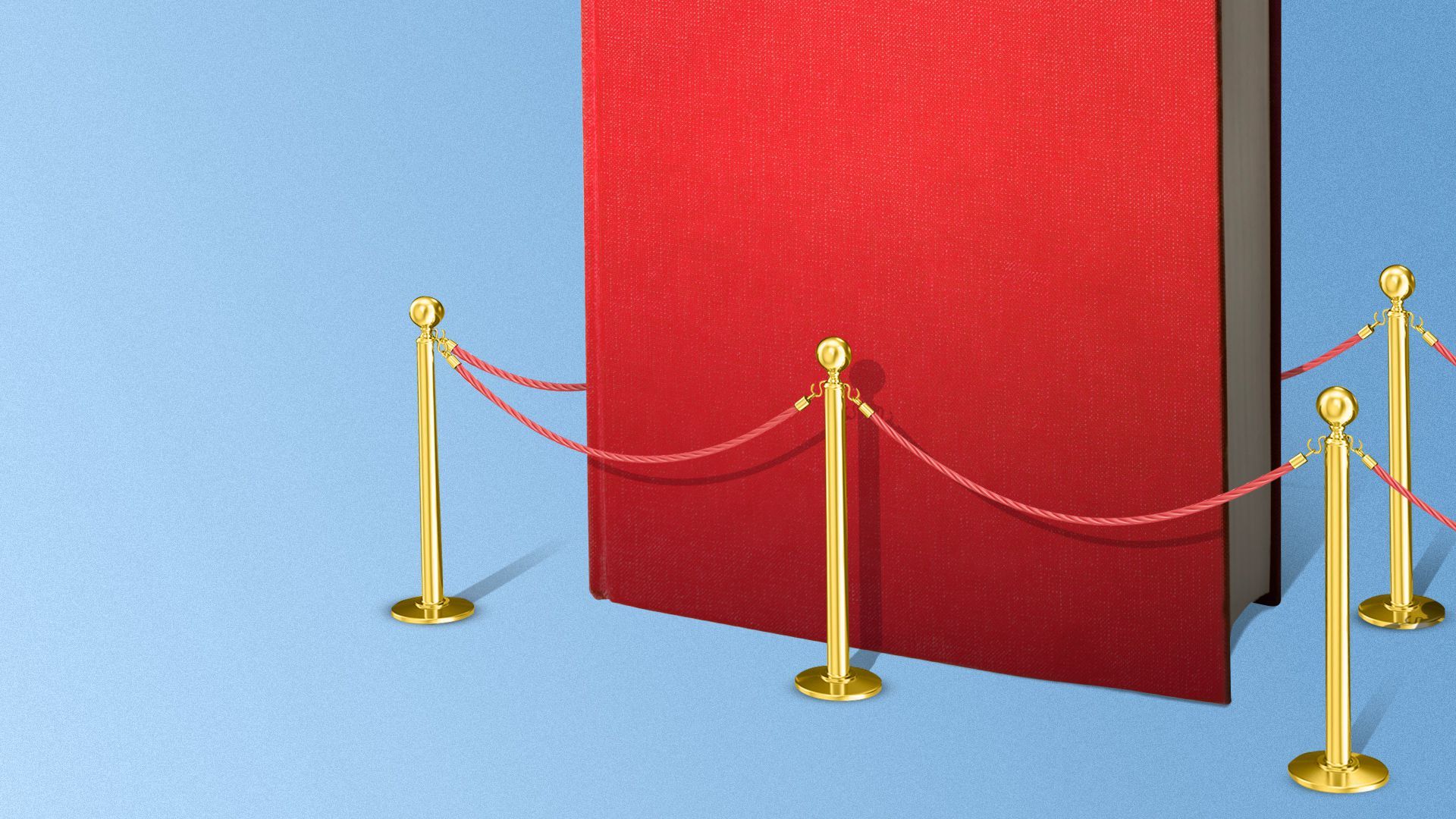 You can now borrow a copy of Prince Henry's new memoir "Spare" from the Free Library but be prepared for a long wait.
By the numbers: 325 holds for the book, released earlier this month, were listed on the Free Library's website, as of Tuesday.
The library currently has only six copies available.
Plus: The waitlist for the library's digital editions of the book isn't any better.
Zoom out: The staggering demand for the explosive tell-all book at local libraries across the country highlights that they remain a vital public resource.
Many libraries have wait times of several months for "Spare."
What to watch: The Free Library is awaiting another 45 copies of the book, library spokesperson Kaitlyn Foti Kalosy told Axios.
5. No one at the Linc has swagger like us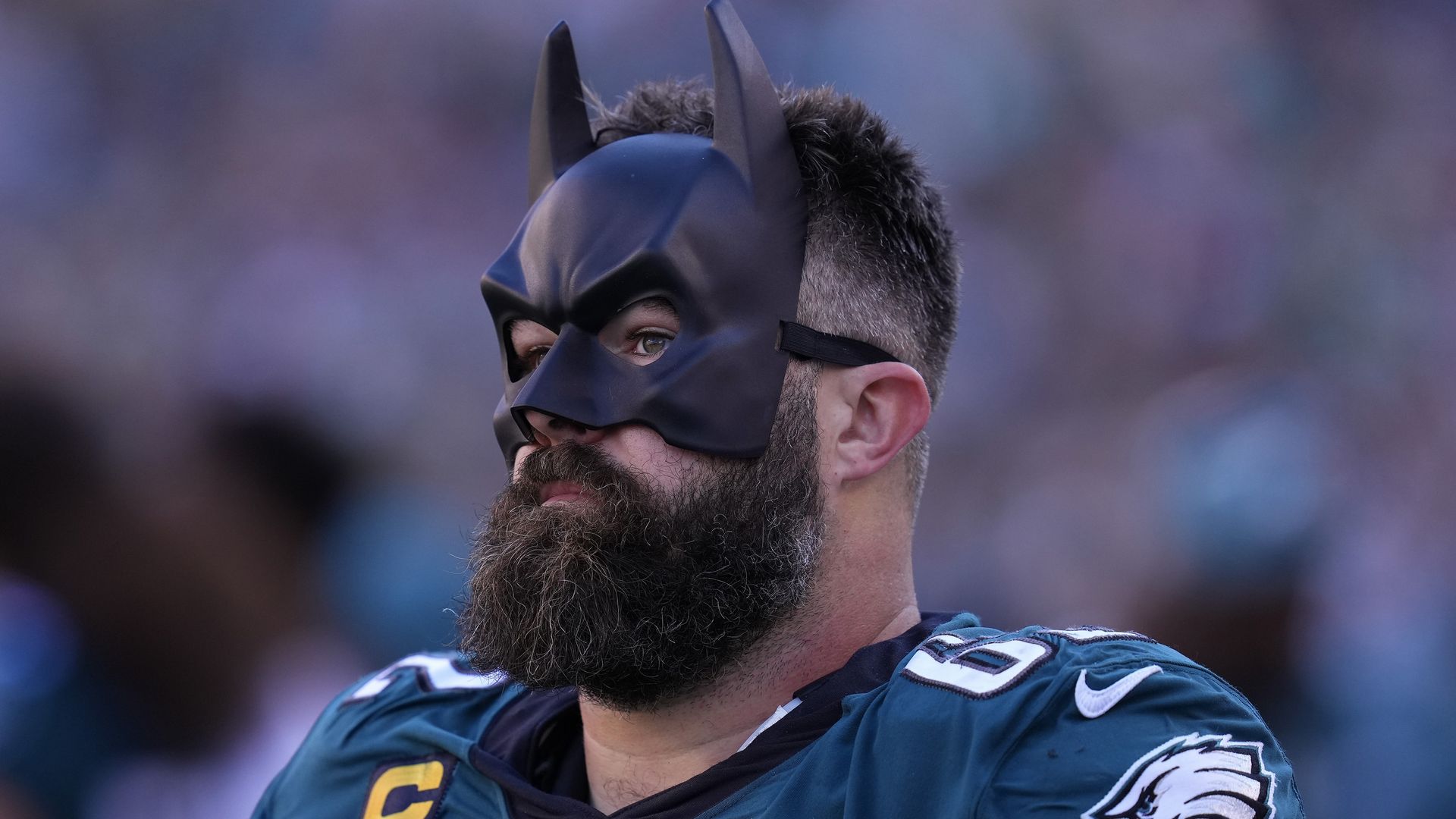 As the Eagles prepare for another possible Super Bowl run, fans are looking to lift their thread game to MVP heights.
State of play: There's plenty of options for fans looking to upgrade their gameday ensemble in time for the Eagles' divisional round matchup with the New York Giants on Saturday, per Philadelphia Magazine.
Zoom in: Jason Kelce, the Eagles sing-songy center, launched his own apparel brand Underdog, and it includes a shirt paying homage to his 2018 Super Bowl championship parade speech.
They've soared off shelves, just like the Eagles' Christmas album, but you can find something else that fits your style while they restock the "Whole Team" collection.
Go deeper: Find more locally made playoffs gear with Philly Mag
🎵 Isaac thanks Salt 'N Pepa for helping push him through hump day.
🍪 Mike can't stop thinking about the chocolate chunk cookies he ate from Baker Street Bread Co. in Chestnut Hill.
Today's newsletter was edited by Alexa Mencia.