Axios Philadelphia
August 09, 2022
Let's crush Tuesday. We believe in you.
🚨 ICYMI: Cox Enterprises is buying Axios! (Read our story.)
Axios Publisher Nick Johnston's thought bubble: This is a big deal for continuing to invest in local news; expanding to more cities and hiring more reporters for existing newsletters.
Thank YOU for being a reader and helping to make this success possible. And tell your friends to sign up!
Today's newsletter is 895 words, a 3.5-minute read.
1 big thing: Mushroom's big moment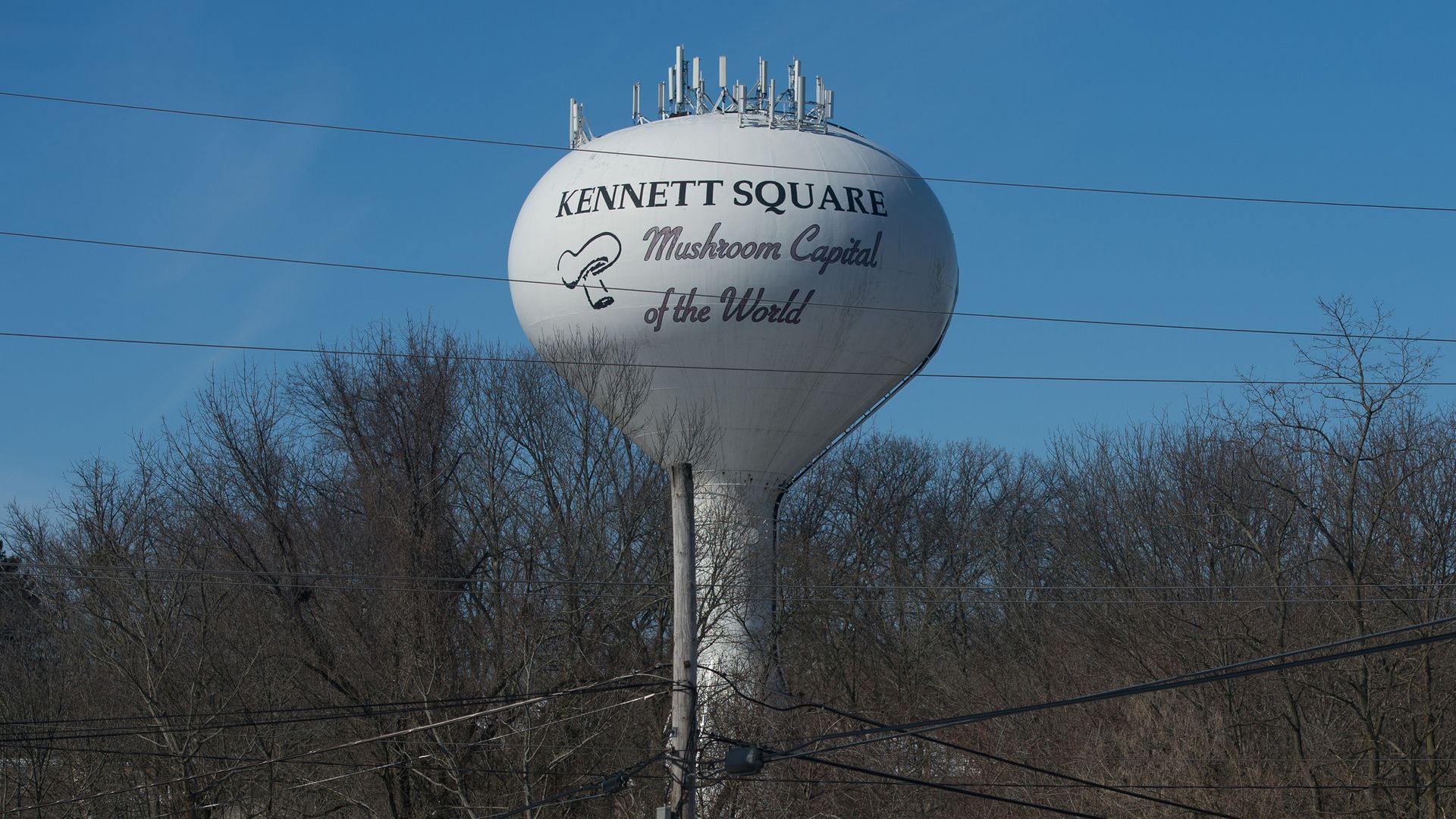 At the start of the year, crystal balls predicted 2022 would be the Year of the Mushroom, as trendy new products flooded the market with umami flavor.
Why it matters: Animal farming is a major greenhouse gas emitter, and wider adoption of alternative meats such as mushrooms, if produced cleanly, could help curb climate change, Axios' Alex Fitzpatrick reports.
Yes, and: It's good news for our local economy. Just 40 miles southwest of Philly sits Kennett Square, "The Mushroom Capital of the World" — a small Chester County town of about 6,000 residents where nearby farms grow roughly 60% of America's mushrooms.
Flashback: According to local lore, Kennett Square florist William Swayne started growing mushrooms under his elevated greenhouse benches in the 1880s. Word spread around town and more farmers started joining him.
By the 1950s, hundreds of farmers were growing mushrooms in Chester County, per Delaware Today, and in 1955, the trade group American Mushroom Institute was founded in the area.
Fast forward: Today, the industry contributes $1.2 billion to Pennsylvania's economy and supports more than 9,300 jobs, according to the state.
What they're saying: "They're a force-multiplier," American Mushroom Institute (AMI) spokesperson Lori Harrison told Axios. "You're getting health benefits, you're feeling full because they have that umami … and it might save you at the grocery store."
The institute reported this year that mushroom farmers have been working hard to keep up with rising demand, but supply chain issues have restricted availability.
Retail sales of fresh mushrooms reached $311 million in the second quarter of 2022 — down more than 4% from the same time last year, the institute reports.
Meanwhile, inflation drove mushroom prices up about 5%, per AMI.
Between the lines: Harrison told Axios that in southeastern Pennsylvania, farmers have faced difficulty finding some ingredients for their compost recipes, which are used to help grow the crop.
They've also seen transportation costs rise, all while farms grapple with labor shortages, which Harrison said is an issue that started long before the pandemic.
What's ahead: September is National Mushroom Month, when Kennett Square hosts its annual Mushroom Festival. This year, you can visit vendors and try mushroom-forward foods from Sept. 10-11. More info.
2. Ron DeSantis is coming to PA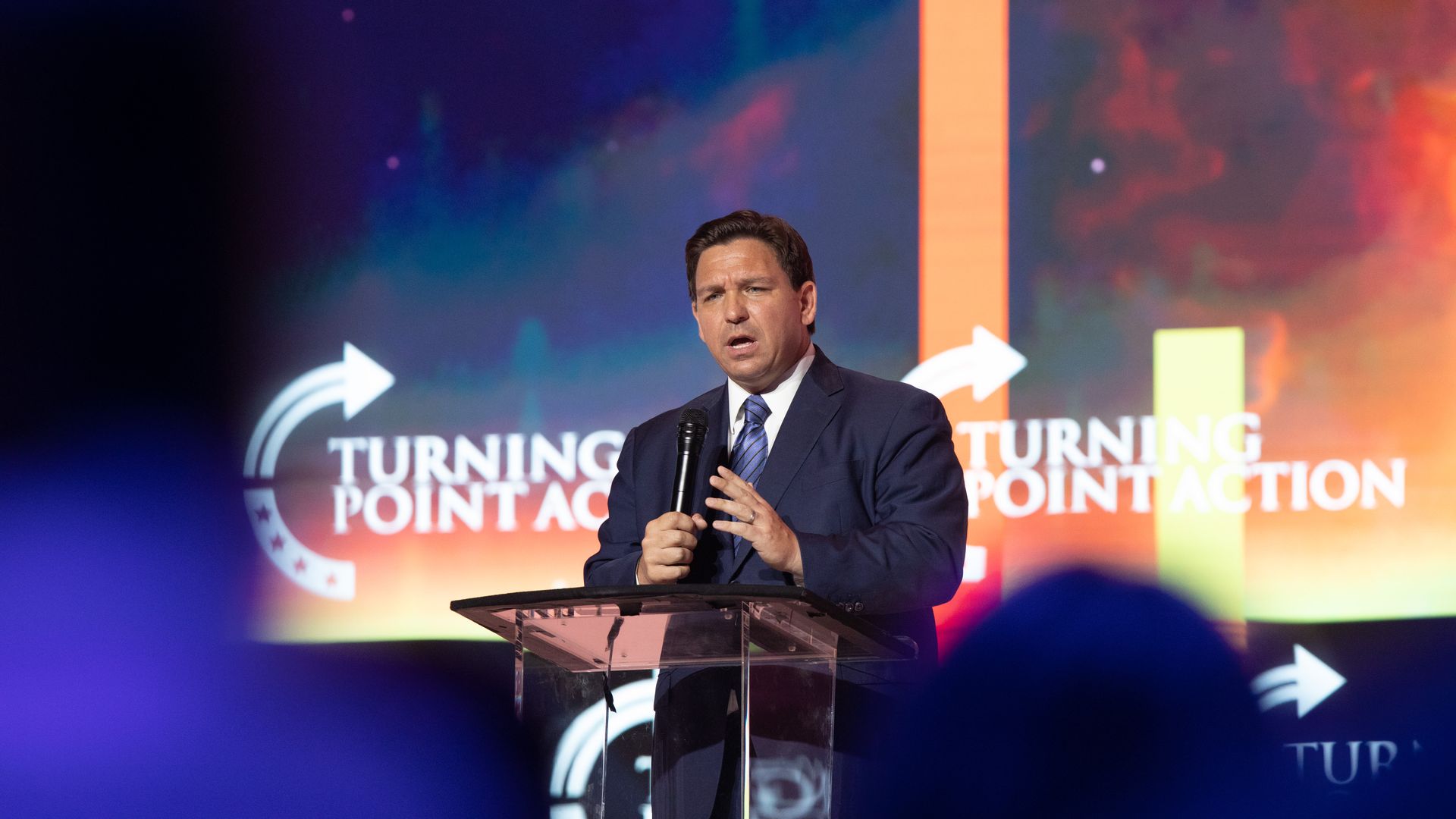 Florida Gov. Ron DeSantis is coming to the Keystone State later this month to rally for Republican gubernatorial nominee Doug Mastriano.
Why it matters: DeSantis' Aug. 19 stop in Pittsburgh, part of a wider trip with the conservative student advocacy group Turning Point Action to fellow swing states Arizona and Ohio, sure looks like something that someone eyeing the White House in 2024 would schedule during a midterm year.
It also shows that DeSantis isn't afraid to boost candidates who received the backing of former President Trump during the primaries — as Mastriano did.
What they're saying: The Florida governor "has become the model for a new conservative movement that is willing to stand on principle and to actually fight on behalf of the values of his voters," Turning Point Action founder Charlie Kirk told Fox News.
The big picture: DeSantis has been positioning himself as an alternative to Trump, wading into the culture wars on LGBTQ rights and abortion access.
The bottom line: This probably isn't the last time we'll see DeSantis in Pennsylvania.
3. News Market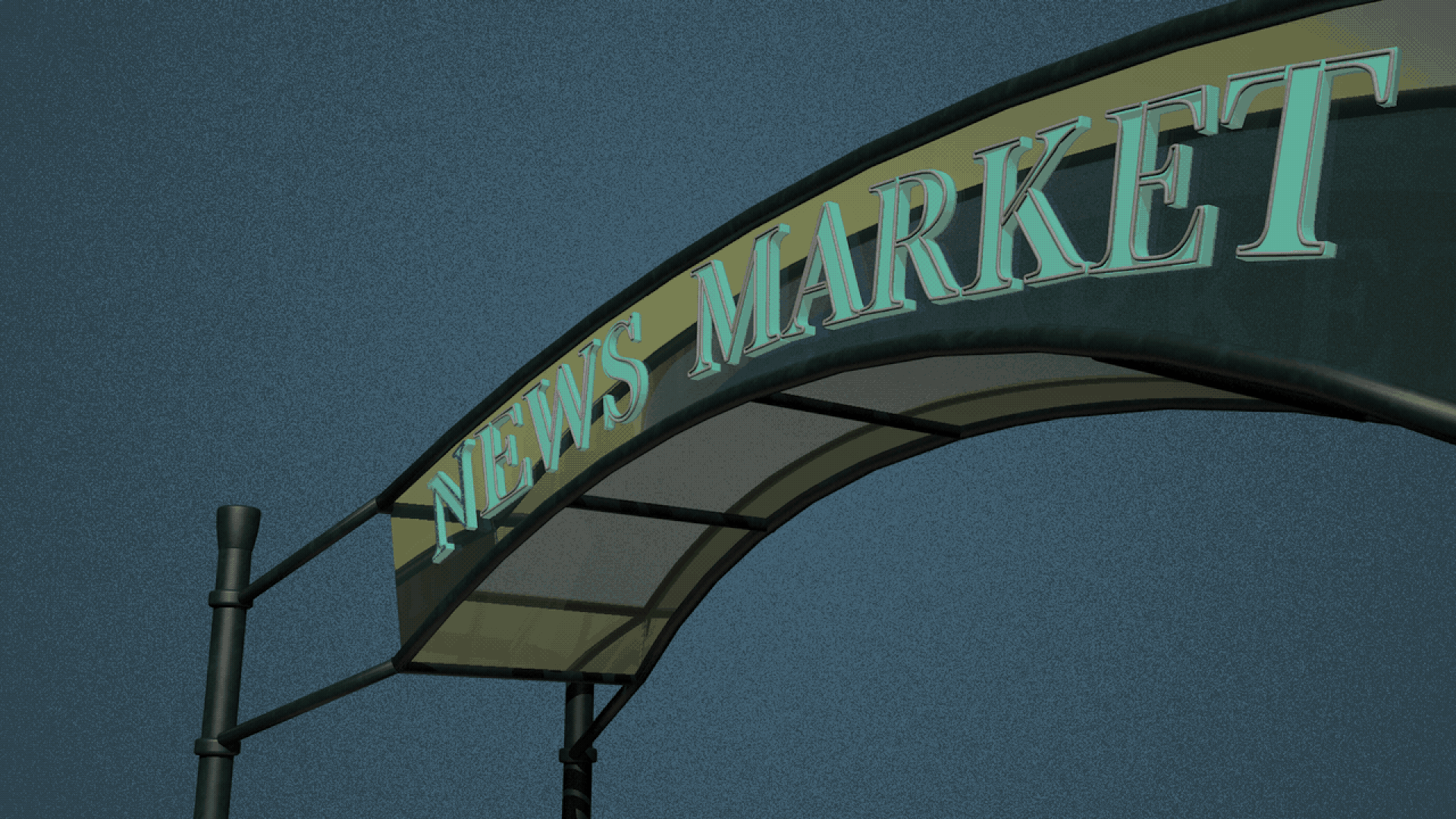 Sheriff's officers dismantled the encampment at University City Townhomes in West Philly, which was set up last month to protest the complex's sale. (Inquirer)
💉 The city's health department refused to detail the race of those who have received a monkeypox vaccine, raising questions about whether distribution has been equitable. (Billy Penn)
😋 Got friends visiting this month? No better time to check out Eater's hottest new restaurants for August.
4. 😴 The heat hits home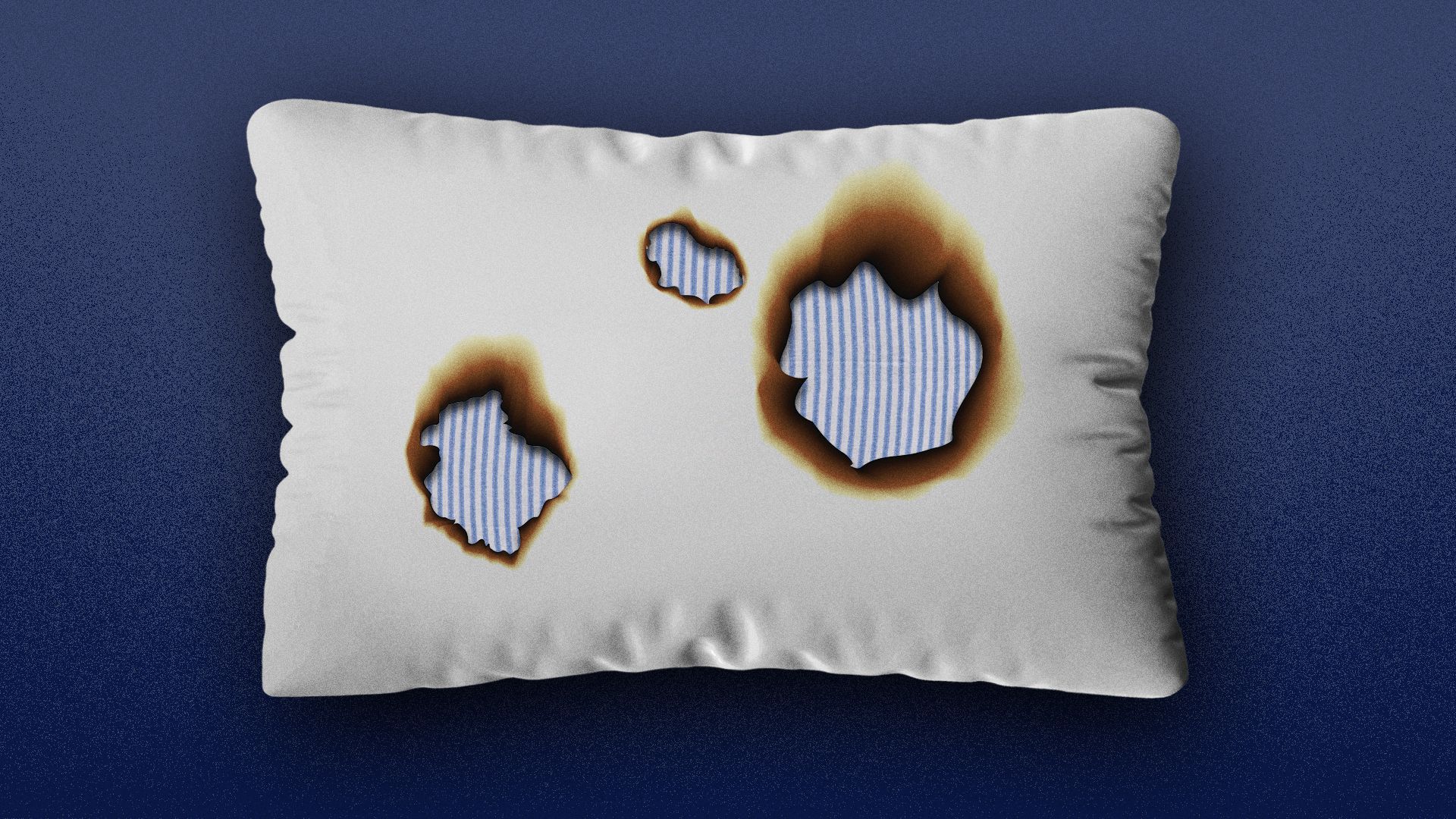 Here's something we're losing sleep over: Philadelphians again find themselves under a heat health emergency, on the heels of the second-hottest month on record in the city.
Between the lines: Rising temperatures are chipping away at our sleep time, according to a study of global trends published earlier this summer.
Less sleep increases the risk of chronic health problems such as high blood pressure, heart disease and obesity, Axios Nashville's Adam Tamburin reports.
It also modifies our brain function, lowering our impulse control, making us more irritable and undercutting our decision-making.
What they're saying: Beth Ann Malow, director of the sleep division at Vanderbilt University Medical Center, told Adam the study shows how climate change affects our personal health in ways that can be hard to grasp.
It can make it harder to fall asleep because our bodies need to cool down as we doze, Malow said.
It can also stand in the way of activities that promote healthy sleep habits, including neighborhood walks and exercise.
Threat level: Research suggests that formerly redlined areas of Philadelphia — many of which have low tree canopy, fewer green spaces and more exposure to asphalt surfaces — are more vulnerable to heat.
The sleep study found the impact is more pronounced for people in places with less access to air conditioning and other cooling measures.
Go deeper: Extreme heat's health consequences
Take your career to the next level