Axios Philadelphia
October 03, 2022
Hey, Philly! Monday, Monday, so good to me.
Mostly cloudy with a chance of showers. A high of 56.
🏈 Situational awareness: We're (still) undefeated! The Eagles' 29-21 win against the Jaguars yesterday puts the team at 4-0 for the season.
Today's newsletter is 862 words, a 3.5-minute read. Edited by Alexa Mencia.
1 big thing: Get ready for Philly's floral invasion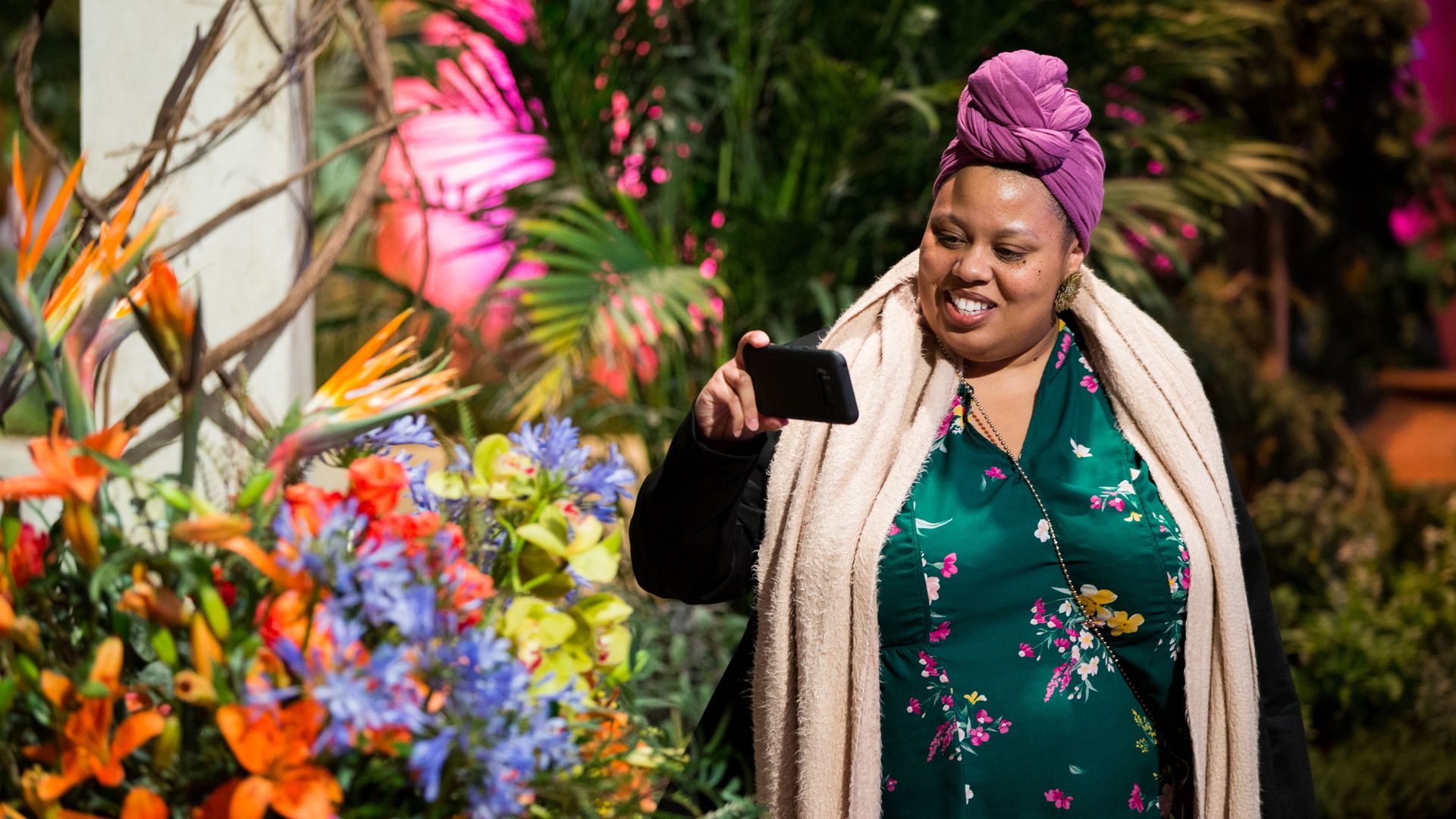 Think Monet meets Netflix's "The Big Flower Fight," and you'll have a taste of what to expect at next year's Philadelphia Flower Show, which organizers are lauding as possibly the "best show yet."
Driving the news: Tickets go on sale today for the 2023 show, running March 4-12, at the Philadelphia Convention Center. The Flower Show is returning to its old digs after spending two years outdoors at South Philly's Franklin Delano Roosevelt Park.
What to expect: This year's theme is "The Garden Electric," which is expected to attract thousands, it was announced Friday.
Expect to see "crazy juxtapositions," such as orchids paired with tulips and a nice mix of salvias, Pennsylvania Horticultural Society design director Seth Pearsoll told Axios.
"It's gonna be vivacious and bold and eccentric," he said. "A lot of rich, saturated colors, lots of textures. Really over the top [stuff], tasteful, not gaudy over the top."
Flashback: Last year's event, called "In Full Bloom," was a nod to those who turned to horticulture for comfort during the COVID pandemic.
It was about bringing "restorative cheer" to all who endured isolation and lockdowns, while the upcoming theme is decisively more upbeat, Pearsoll said.
2. Tioga affordable housing project gets funds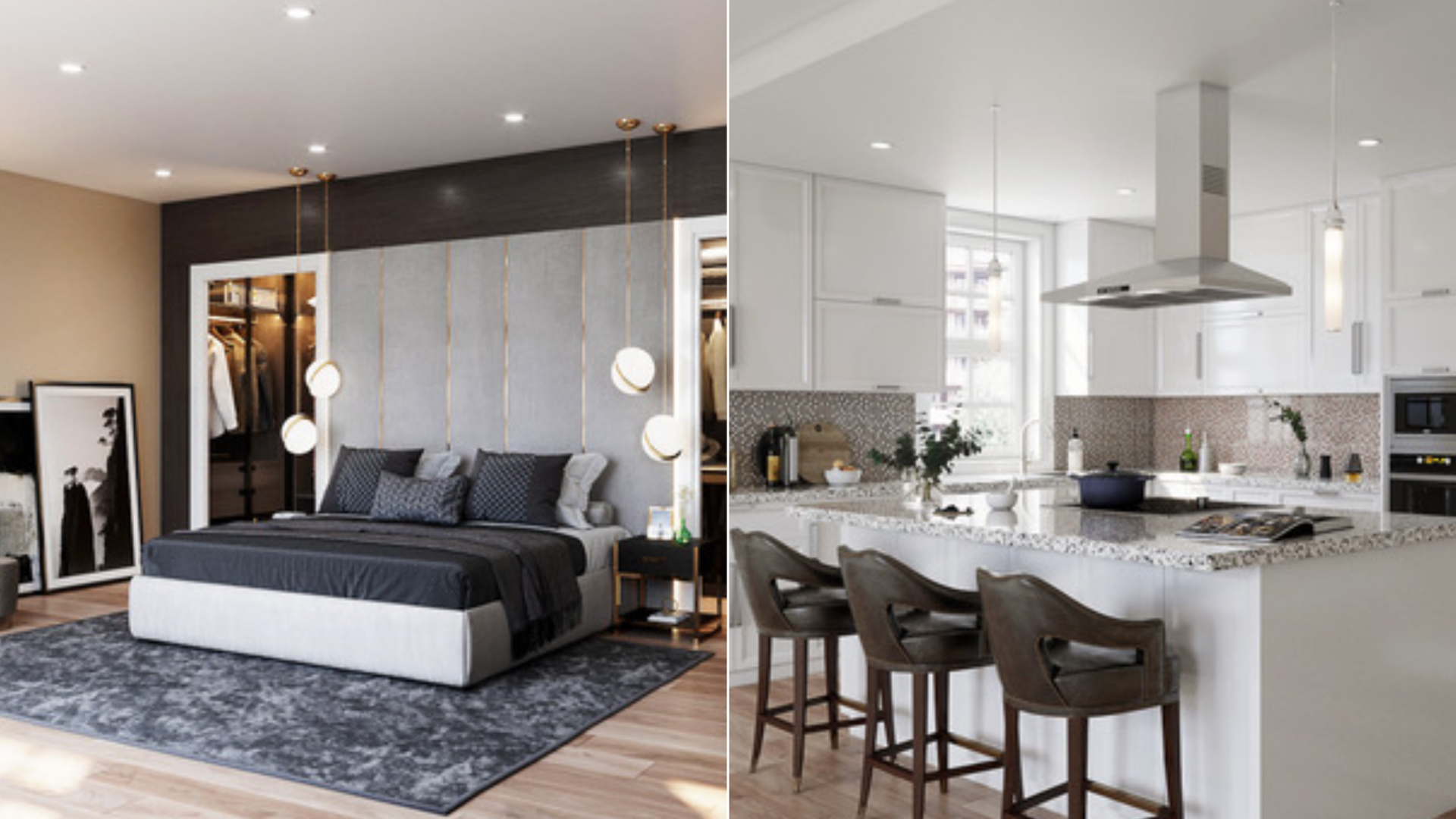 A local real estate developer's ambitious plan to transform the Tioga neighborhood in North Philadelphia is one step closer to reality.
Driving the news: Anthony Miles of TPP Capital Holdings is getting a $675,000 loan from the Philadelphia Accelerator Fund, a $10 million city-backed pot dedicated to helping Black and brown developers.
What they're saying: Miles told Axios the funds were "crucial" to begin work on an 88-unit affordable housing complex, geared toward health care workers and seniors just blocks from Temple University Hospital.
"The first dollars are the hardest to attract," said Miles.
Details: The condominiums have an anticipated completion date of June 2025, Miles said.
They're the first phase in a larger "transformation" of Tiago that'll bring a sprawling wellness hub to the neighborhood, he added.
It's much needed as about 45% of residents in the mostly Black neighborhood have high blood pressure, 77% have high cholesterol and 43% are obese, according to TPP Capital.
3. News Market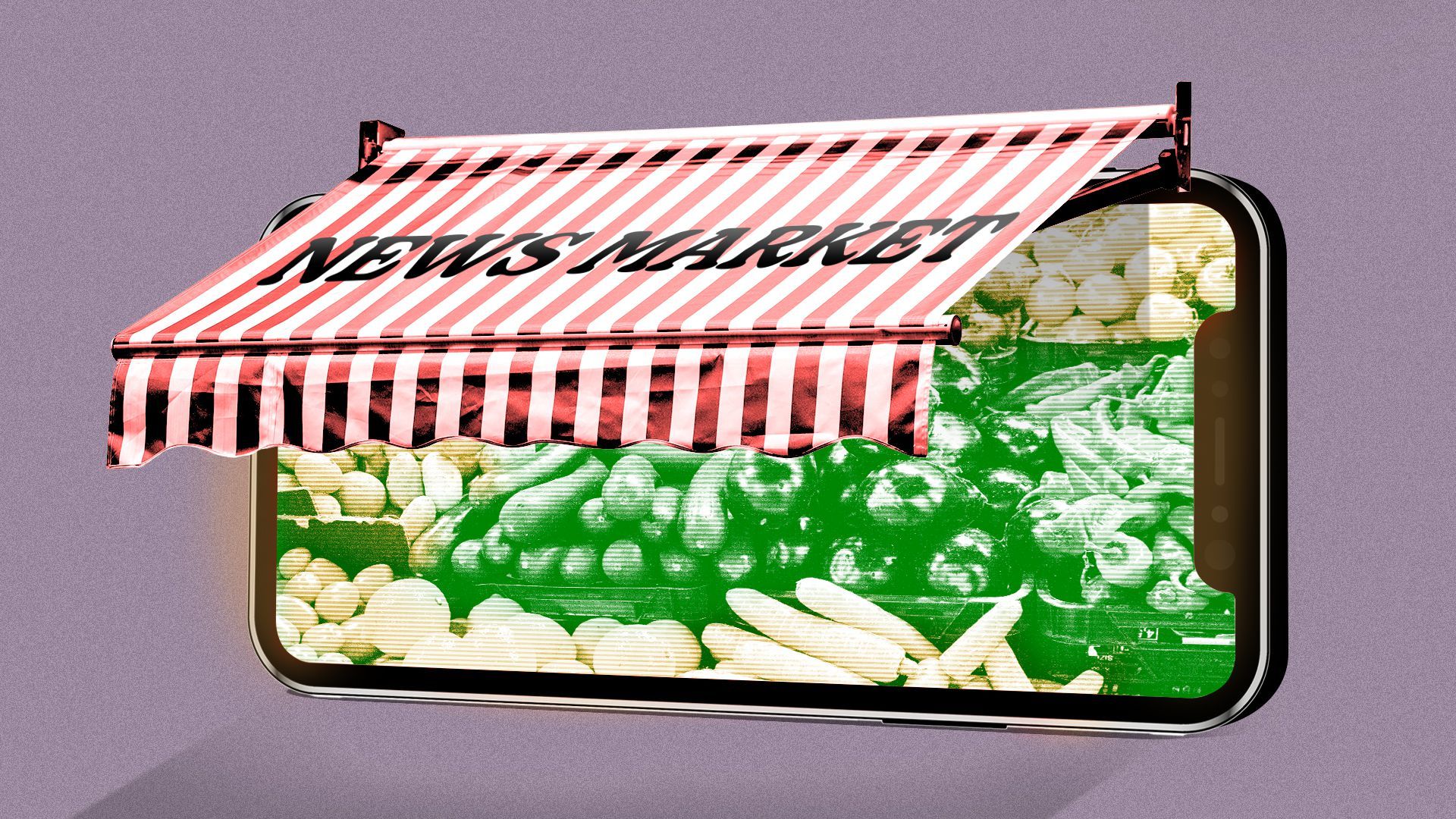 ⚖️ Retired Philadelphia officer Patrick Heron is facing charges for allegations he sexually abused young girls and threatened witnesses. Philadelphia District Attorney Larry Krasner called the case "one of the worst I've ever seen" against a former cop. (NBC10)
📝 State Rep. Malcolm Kenyatta was taken aback by a note on a Dream Wall at Roxborough High School, his alma mater. A student wrote about hoping to live past 30, a somber reminder of last week's shooting that claimed the life of a 14-year-old and wounded four others. (The Guardian)
📣 Cheerleaders from George Washington High School are headed to nationals in Dallas after people helped raise more than $30,000 in just a few days to help send them to the competition. They're the first city school district cheer team to make it to nationals. (Inquirer)
4. Quote du jour: Remembering Audrey Evans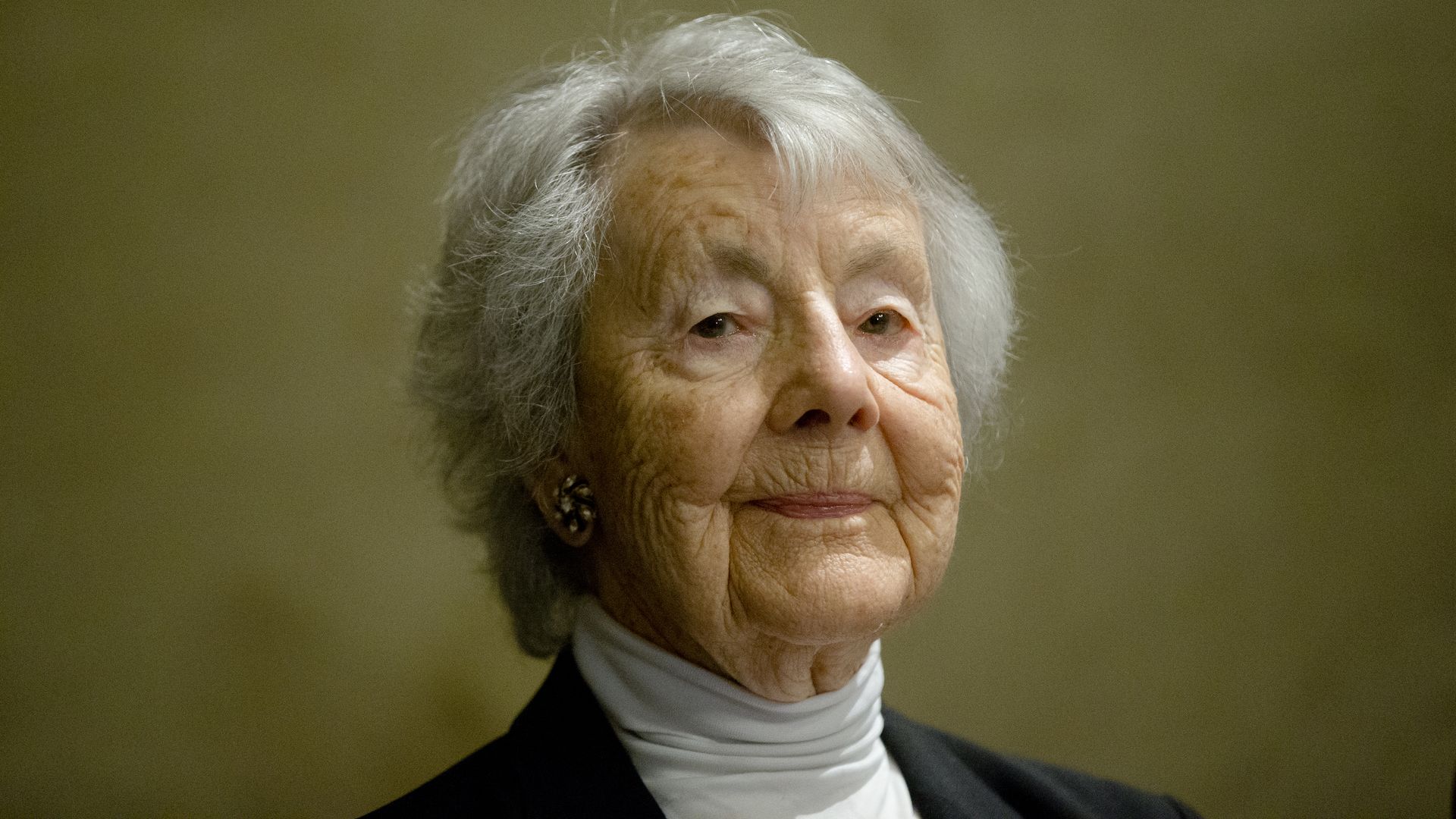 "When I would go on walks with her, she would literally stop and smell the roses, cuddle strangers' babies, hand out dog treats (which she always carried in her purse despite not having a dog), and she'd strike a conversation with anyone who seemed like they were having a bad day.
If you asked her why, she would say, 'We just made that person's day a little better — that wasn't so hard now, was it?'"
— Producer and writer Julia Fisher Farbman on pediatric oncologist Audrey Evans, who helped create the first Ronald McDonald House in Philadelphia, to the
New York Times
.
Evans died in her Philadelphia home on Thursday. She was 97.
A movie about her life, titled "Audrey's Children" and written by Fisher Farbman, is in production. The project recently began filming in Center City, Philly Voice reports. It's expected to hit theaters next year.
Is a new job in your future?
5. Fitz on 4th: I can't believe it's not meaty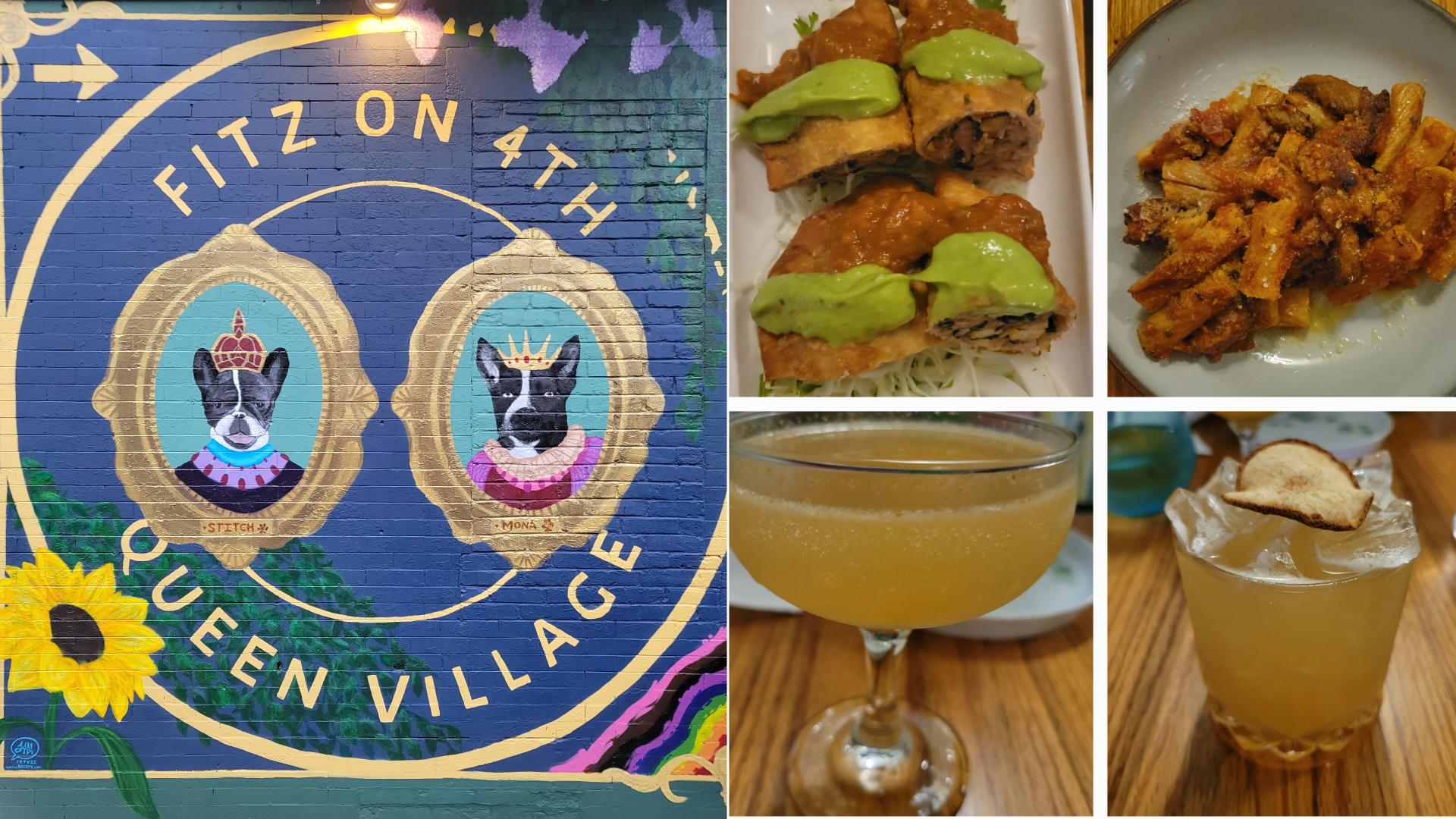 Isaac here. I'm a pretty carnivorous dude, but my girlfriend is vegan and a lot of her food options are found in more casual, diner-type establishments.
That's why we were so excited to find Fitz on 4th, a trendy bar and tapas restaurant in the heart of Queen Village that boasts a 100% plant-based menu and makes for a great date night spot.
State of plate: We split a little of everything: golden-crisped edamame dumplings, empanadas, pan-fried lentil meatballs with an in-house tzatziki sauce and, my favorite, the spicy "sausage" and rigatoni.
The Beyond Meat sausage substitute was tender — better than the real stuff, in my opinion. And the cocktails were the toast of the night.
My girlfriend ordered a pear martini while I went with the smoother pear ginger smash, which had the perfect ratio of nectar to whiskey.
Yes, but: The carrot cake isn't going to make anyone a plant-based convert.
They're hard enough to perfect without having your hands tied by vegan-friendly ingredients, and this wasn't moist or sweet enough.
💬 Shoutout: Do you have a favorite vegan restaurant in the city? Hit reply and I'll check it out!
🦅 Standings: The Birds prevail and so do we! Another clean sweep after our staff picked the Eagles for yesterday's game. That puts us at: Mike 3-0, Alexa (who joined late) 2-0, Isaac 2-1.
PS: Refer your friends to Axios Philadelphia and get cool merch like stickers, totes, hats, T-shirts and more!