Axios Philadelphia
September 22, 2022
🍂 Thursday is here and so is the first day of fall!
Is it too early to pull out the Halloween decorations?
🌧️ Today's weather: Rain all day with a chance of thunderstorms. Temps will be in the high-70s.
Today's newsletter is 775 words, a 3-minute read.
1 big thing: Ex-cop convicted in historic trial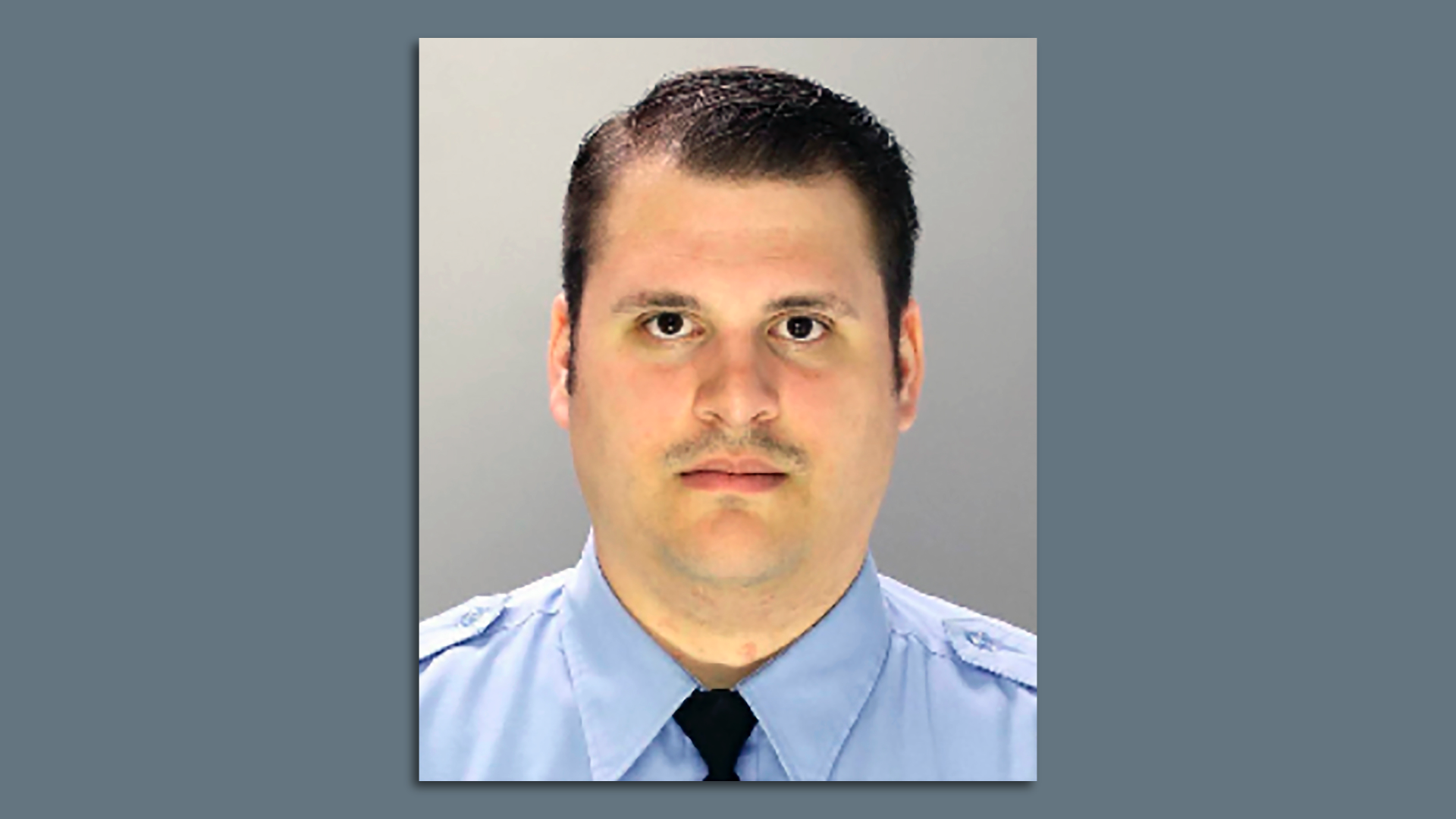 A jury yesterday convicted former Philadelphia police officer Eric Ruch Jr. of voluntary manslaughter and a weapons charge after the city's first murder trial over an on-duty killing in nearly four decades.
Driving the news: Ruch, 34, was found not guilty of third-degree murder in the 2017 shooting of 25-year-old Dennis Plowden Jr. after a car chase.
The big picture: The last time a murder charge against a Philadelphia officer made it to trial was 1984, according to a detailed analysis by the Philadelphia Inquirer, and it ended in an acquittal. Two other officers have faced manslaughter charges since; one was acquitted, and the other's case was thrown out.
Ruch's case is one of three brought against former officers since District Attorney Larry Krasner took office in 2018.
Catch up fast: The jury deliberated for three days before finding Ruch, who is white, guilty of manslaughter and possession of an instrument of crime in the fatal shooting of Plowden, who was Black, on Dec. 27, 2017.
Prosecutors said during closing arguments that Plowden was unarmed and surrendering when he was shot.
Ruch took the stand and told jurors he feared for his life when he opened fire, thinking Plowden was reaching for a gun.
Context: Ruch was fired from the Police Department in 2018.
The city paid out $1.2 million last year to settle a wrongful death lawsuit brought by Plowden's widow, in which she alleged Ruch had a "history of unconstitutional conduct" that the department ignored.
What they're saying: Ruch's attorney David Mischak told Axios they will keep "all options open moving forward."
"Since my client was dismissed from the police department and formally indicted of charges including murder, the prosecution has vigorously pursued a murder conviction. The verdict reflects that the jury rejected that theory."
What's ahead: Ruch will be sentenced on Nov. 17, Krasner said.
2. Your fall foliage forecast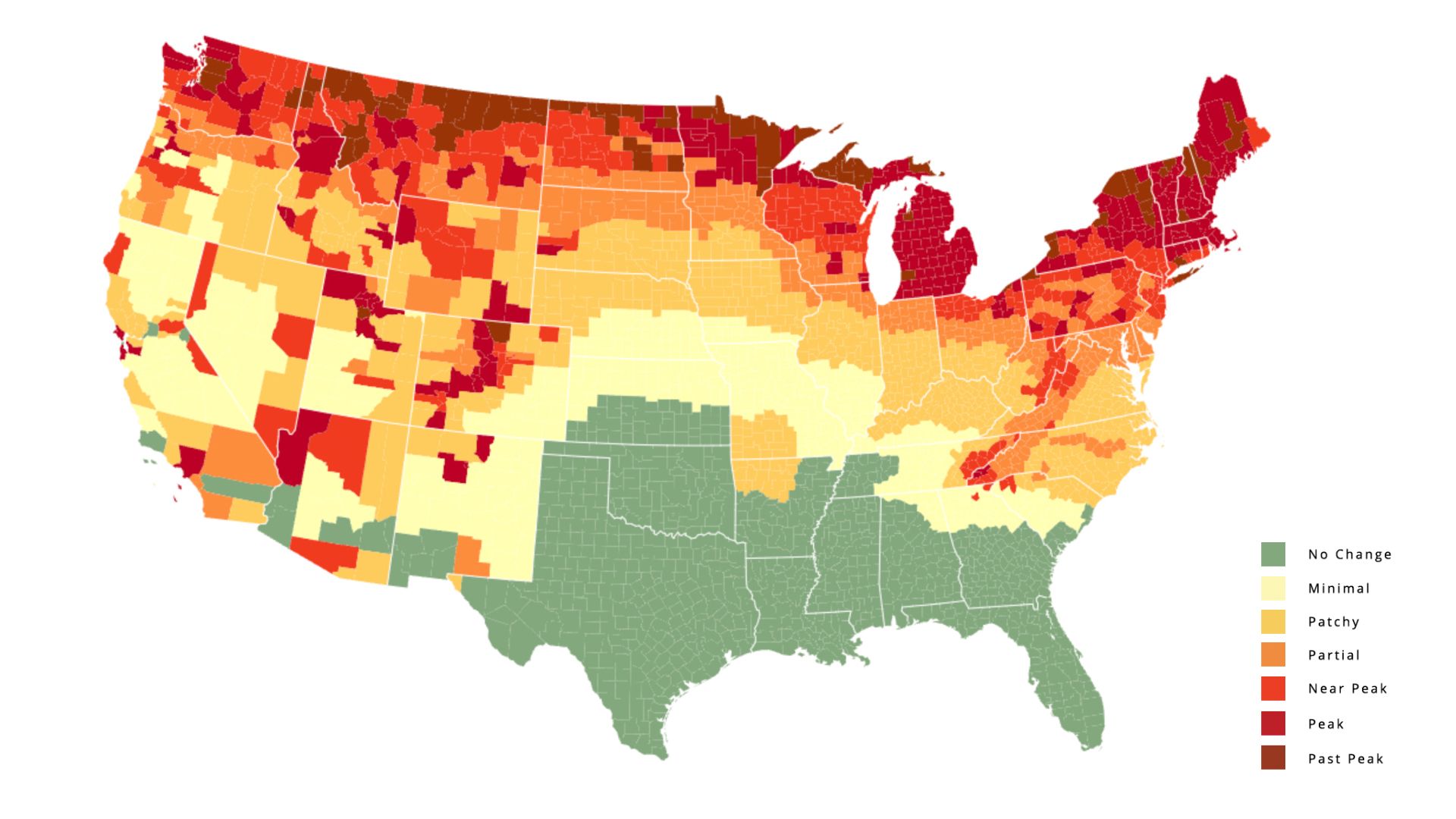 Leaf-peepers in the region can expect fall colors to appear early next month, with the peak set for mid- to late-October.
Driving the news: That's according to the recently released 2022 interactive Fall Foliage Prediction Map from SmokyMountains.com, which offers data-informed forecasts on leaf changes across the country.
Zoom in: Most of Philly's suburbs and central New Jersey will see their colors peak first during the week of Oct. 17.
Philly and South Jersey will follow a week later.
Don't miss out: Fall foliage in the region will be past its peak by Halloween.
3. Fine Italian in Fishtown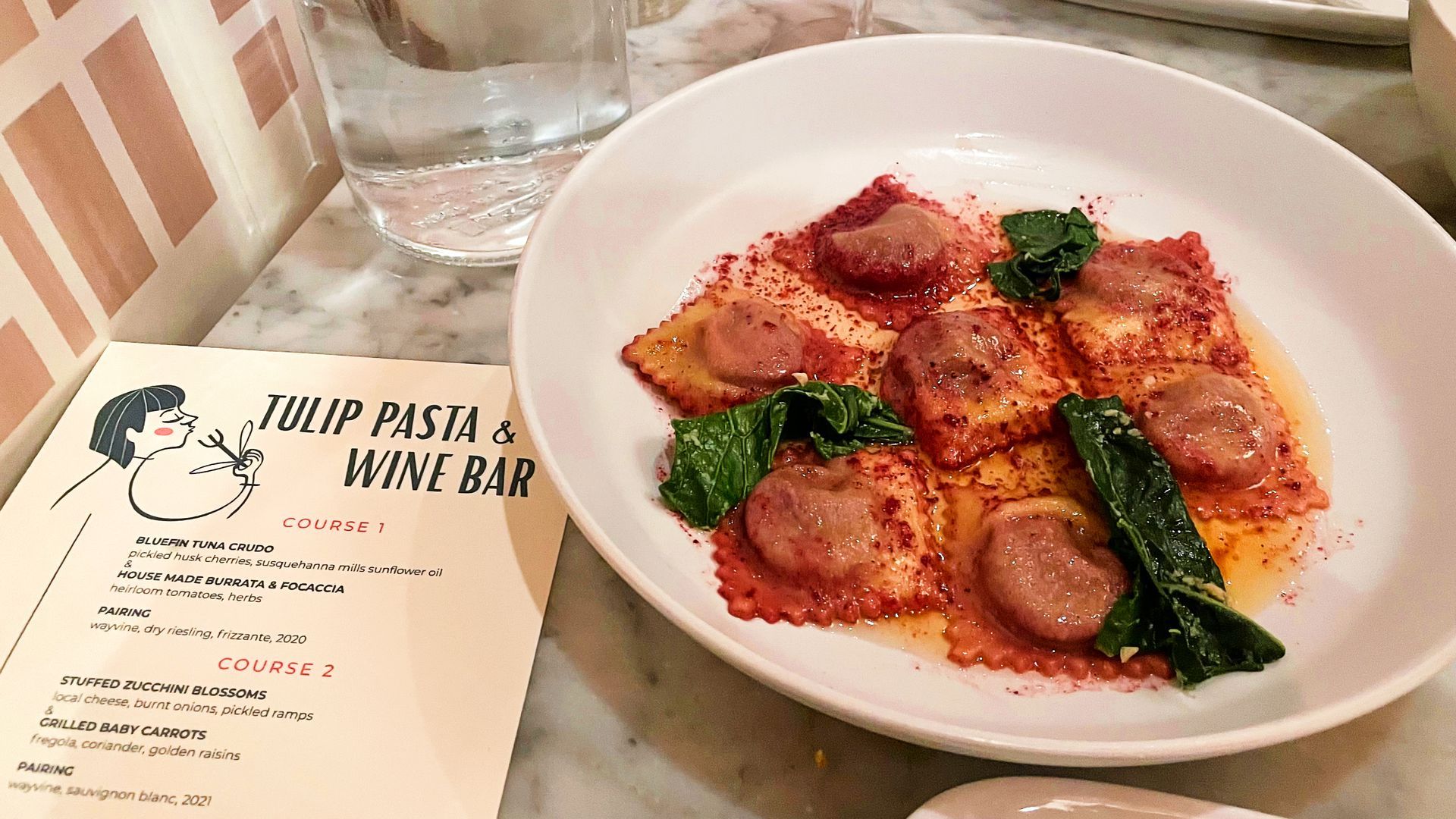 👋 Shane, here. Tulip Pasta & Wine Bar, tucked away in Fishtown, might not be slinging anything new to Philadelphia, but it's a mighty fine addition to the neighborhood's culinary scene.
What's happening: I checked out Tulip's second preview weekend on Friday, which featured four courses with wine pairings — but the spot is set to start its regular, a la carte service this weekend.
The big hit was the charcoal roasted beet ravioli. I heard someone at the next table telling our server that the dish had "converted" her, despite being a noted beet hater. (Fair warning here: if you don't like beets, it was very beet-y.)
I was also all about the stuffed zucchini blossoms, fried up and packed with local cheeses. They're the fanciest mozzarella sticks you'll ever have.
Don't miss out on sampling the wine. Tulip is a partnership with Wayvine Winery & Vineyard, out in Nottingham, and all of the sips were absolutely excellent. The highlight was the Sauvignon Blanc — level and floral, not overly acidic.
Between Tulip, Mural City Garden and Fishtown Social, you could have a nice little natural wine walk down Frankford Ave.
The bottom line: If only every quiet corner joint could crank out food like this.
4. News Market
🚨 A 1-year-old girl was hospitalized after being mauled Tuesday by two dogs at a home in Northeast Philly. (NBC10)
🏒 Puck it! The prognosticators aren't giving the Flyers a shot this year after last season's dismal campaign. To make matters worse, center Sean Couturier could miss the season with a herniated disc in his back. (The Athletic)
📚 Former First Lady Michelle Obama is stopping at The Met on Nov. 18 as part of her six-city book tour for best-seller "The Light We Carry: Overcoming in Uncertain Times." (Fox29)
⚽ P.E. is the key to living healthy, says Alicia Mannino, a longtime educator now teaching at Girls High in the city's Olney neighborhood. (Chalkbeat Philadelphia)
5. 🏈 1 power ranking to go: Our high hopes
The Eagles continue to soar through our Axios Sports writers' power rankings thanks to heady play from QB Jalen Hurts, coupled with a stingy defense that generated three interceptions against Minnesota earlier this week.
What's next: Birds v. Washington Commanders, this Sunday at 1pm.
🏆 Sign up for Axios Sports for more sports stats and stories.
Today's newsletter was edited by Alexa Mencia.