Axios Philadelphia
August 10, 2022
🐪 Wednesday is here. Stand tall at the summit of your week and take in all of the good stuff.
After these last few days, a high of 89 sounds downright refreshing. Look out for the possibility of storms around the evening commute.
Thanks to our 52 Axios Philadelphia members for supporting local journalism. Join them by becoming a member.
Today's newsletter is 736 words, a 3-minute read.
1 big thing: Most Philly millennials stayed put
Philadelphia millennials were more likely to stay in the area as they aged into young adults than their counterparts in other cities, according to an Axios review of migration data from the U.S. Census Bureau.
Why it matters: It highlights how our metro area's vibrancy and relative housing affordability likely tempted comparatively more folks who are now in their mid-to-late 30s to see it as a place to settle long-term.
The data examined where Americans who were born between 1984 and 1992 lived at age 16 and then again at age 26.
By the numbers: 77.4% of those raised in the Philadelphia area were still here at age 26.
Those who left didn't tend to go far. New York was unsurprisingly the top destination, but only 2.1% of young people headed there. Other cities across Pennsylvania like Reading (1.1%), Allentown (0.47%) and Pittsburgh (0.43%) as well as New Jersey (1.7%) and D.C. (1.4%) were also favored.
Warmer destinations were preferred for the small subset who moved farther afield. 1.7% headed to California (mostly Los Angeles), while 2% went south to Florida, mainly Orlando, Miami and Tampa.
The big picture: The vast majority of young people across the country tended to end up close to home — but Philly's share notably stands out among the 24 cities where Axios Local currently has a presence.
Phoenix (75.8%), Chicago (75.6%), Boston (75.3%) and Salt Lake City (75%) were the other metros that retained at least 75% of their young people.
Raleigh (66.1%), D.C. (68.1%) and Charlotte (68.3%) brought up the rear.
2. Mastriano halts Jan. 6 hearing
Doug Mastriano, Pennsylvania's Republican gubernatorial nominee, appeared before the House Jan. 6 committee Tuesday, but cut the interview short after less than 15 minutes.
Driving the news: Mastriano's attorney, Timothy Parlatore, told the AP he ended the private online meeting after disputing the terms of the state senator's appearance.
Mastriano wanted to record the interview, a request the committee has rejected for other witnesses, according to The New York Times.
Between the lines: This was expected. Mastriano — who was on Capitol grounds on Jan. 6, 2021 — sent the committee a letter late last week indicating he might not testify unless he was permitted to record the interview, per Politico.
"Because he's currently in a general election, we just want some protective measures," Palatore told the AP, "to prevent them from putting out a false or misleading quote that would potentially impact the election."
What they're saying: Palatore said he plans to challenge the committee in court, accusing members of not following House rules over conducting depositions, Penn Live reports.
The big picture: A new Monmouth University poll found that American public opinion of former President Trump, the Jan. 6 riot and the 2024 election hasn't shifted, Axios' Herb Scribner reports.
Nearly 40% of Americans would still support Trump in a 2024 presidential bid despite the Jan. 6 hearings, the poll found.
Go deeper: More poll results
3. News Market: Goodbye, Grumman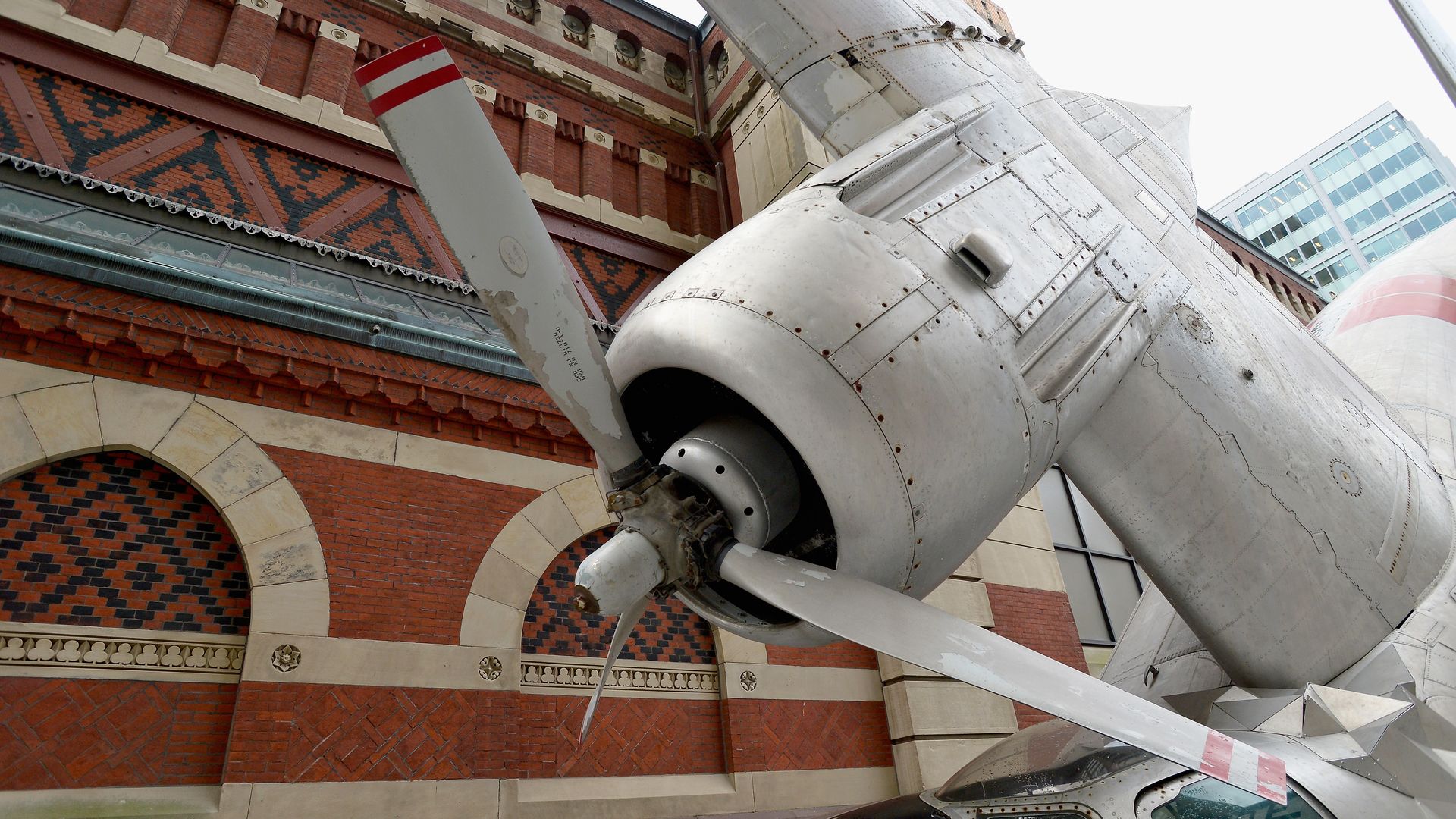 ✈️ The Pennsylvania Academy of Fine Arts is saying goodbye next week to "Grumman Greenhouse," the artwork of a crashing military plane that was installed in its plaza 11 years ago. PAFA is making room for work from late artist John Rhoden. (WHYY)
🚫 Block party applications are way, way down from years past — and more are getting rejected with little explanation by the PPD, citing "criminal activity." (Billy Penn)
💰 Dr. Oz got a $50,000-per-year tax break on the $3.1 million Montgomery County property he purchased last year via a state law designed to protect forests and farms. (Inquirer)
4. The kids aren't alright
Pennsylvania children were diagnosed with anxiety or depression at a rate slightly above the national average at the onset of the pandemic, per a new report by the Annie E. Casey Foundation.
Why it matters: The mental health crisis among children and teens is considered a national emergency by the American Academy of Pediatrics.
Ahead of a new school year and the stresses that accompany it, the report draws wider attention to an issue that's top of mind for many educators and families.
By the numbers: 13% of Pennsylvania kids — roughly 1 in 8 — received a diagnosis in 2020, up 27.5% from 2016. That outpaces a national increase of 25.5% over the same period.
Pennsylvania ranks 21st for overall child well-being based on economic, education, health and community measurements.
The big picture: Young people of color disproportionately report symptoms of anxiety or depression, Axios' Caitlin Owens reports.
🎾 Alexa is reading Serena Williams' beautiful words in Vogue's September issue about her decision to move away from tennis.
⚖️ Shane is greatly entertained by Taylor Swift's written explanation about how she came up with the lyrics to "Shake It Off," as documented in an ongoing copyright lawsuit.
🥳 Big news! Mike is back from paternity leave — so look for his return to the driver's seat of this newsletter with tomorrow's edition.