Axios Northwest Arkansas
June 03, 2022
It's the first Friday of June.
Weekend weather: 20% to 40% chance of showers and t-storms through Sunday; highs near 80.
🚨 Situational awareness: Gov. Asa Hutchinson is considering calling a special legislative session that would include an agenda item on school safety. Up to $50 million of the state's surplus could be used as a school safety grant program.
🦟 Bite awareness: Summer brings mosquitoes, so we're sharing this DIY tip for critter control from Axios Atlanta reporter (and Renaissance man) Thomas Wheatley. 🪣
Today's newsletter is 866 words — a 3.5-minute read.
1 big thing: Walmart expands education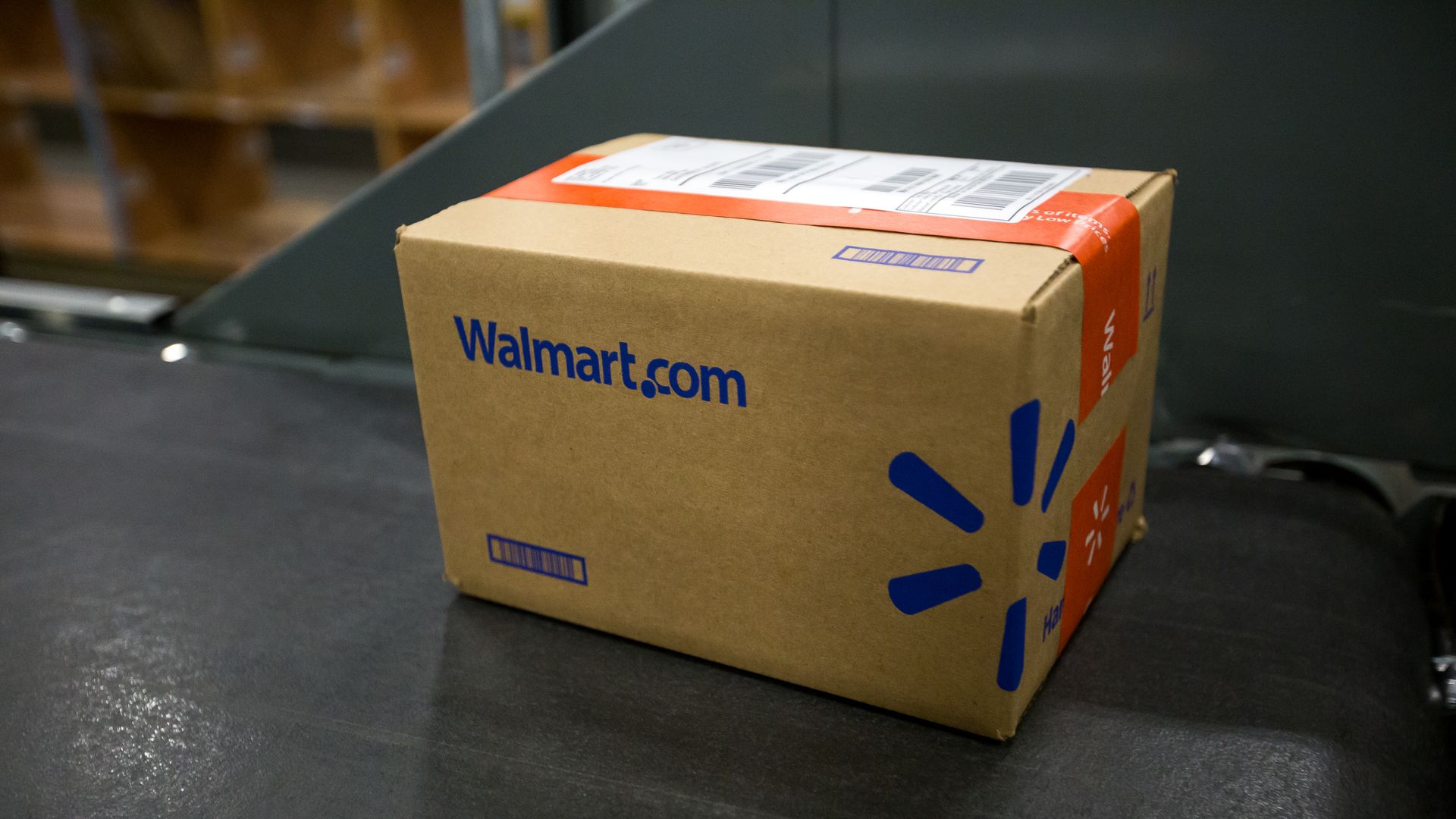 Walmart will expand its academy to all of its employees and build four "next-generation" fulfillment centers.
Driving the news: The Walmart shareholders' meeting, which takes place over the course of a few days, is this week. Company officials made the announcements during shareholder events on Thursday.
Walmart Academy
What's happening: All Walmart employees, including those outside the U.S. and at Sam's Club, will be able to take part in the academy, which launched in 2016, Lorraine Stomski, senior vice president for learning and leadership, said.
What it means: The academy is focused on professional development and training employees in new skills so they can take on new roles within the company, such as home delivery, and paying for their education.
Fulfillment centers
What's happening: Walmart will build four centers that heavily rely on automation, condensing a 12-step fulfillment process to just five steps. The centers will also increase storage capacity and double the number of customer orders Walmart is able to fulfill, according to the company.
Why it matters: The centers will create 4,000 jobs, and these centers alone could provide one-day to two-day shipping for 75% of the U.S. population, according to Walmart.
What's next: Walmart plans to open the first facility this year in Illinois. The others will be in Indiana, Pennsylvania, and Texas and are expected to open in 2023 and 2024.
2.🎥 Bentonville Film Fest announces lineup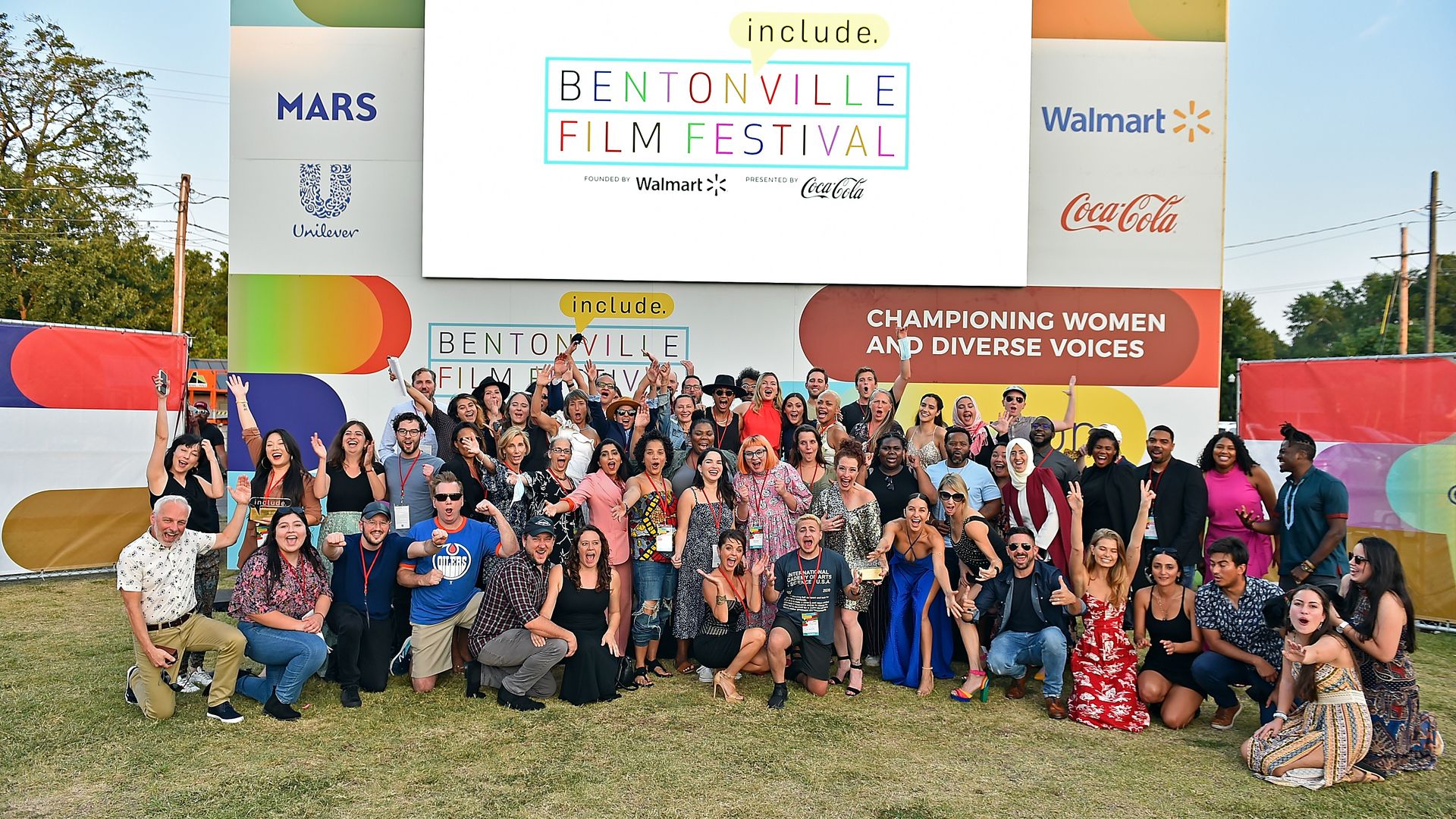 Organizers announced several films slated for the eighth annual Bentonville Film Festival set for later this month.
What's happening: A few spotlight films will be screened including "How to Please a Woman," a comedy about a woman who starts an all-male housecleaning business.
Also on deck are narrative and documentary features, episodics and short films from about 50 filmmakers.
You can find the full lineup online.
The intrigue: Founder Geena Davis said via Zoom on Wednesday during a media preview that 82% of the filmmakers identify as women or gender nonconforming.
65% are BIPOC, Asian or Pacific Islander.
62% are LGBTQ, and 20% have a disability.
Onscreen leads are also 90% women or gender nonconforming, 60% BIPOC, 25% LGBTQ and 12% are people with disabilities, according to a news release from the festival.
Part of the goal of the festival is to elevate underrepresented groups in the film industry, both on-screen and off-screen. Davis also has an organization, the Geena Davis Institute on Gender in Media, that studies how women and girls are depicted in entertainment.
The big picture: Bentonville Film Foundation, the nonprofit that hosts the festival, is now a year-round organization focused on building up the film industry in NWA.
Go deeper: Bentonville Film Festival set for June events and more
Go to the festival: In-person activities and showings will be June 22–26 at various Bentonville venues such as The Momentary. Virtual events will continue through July 3.
3. 🏈 Head Hog retained through 2026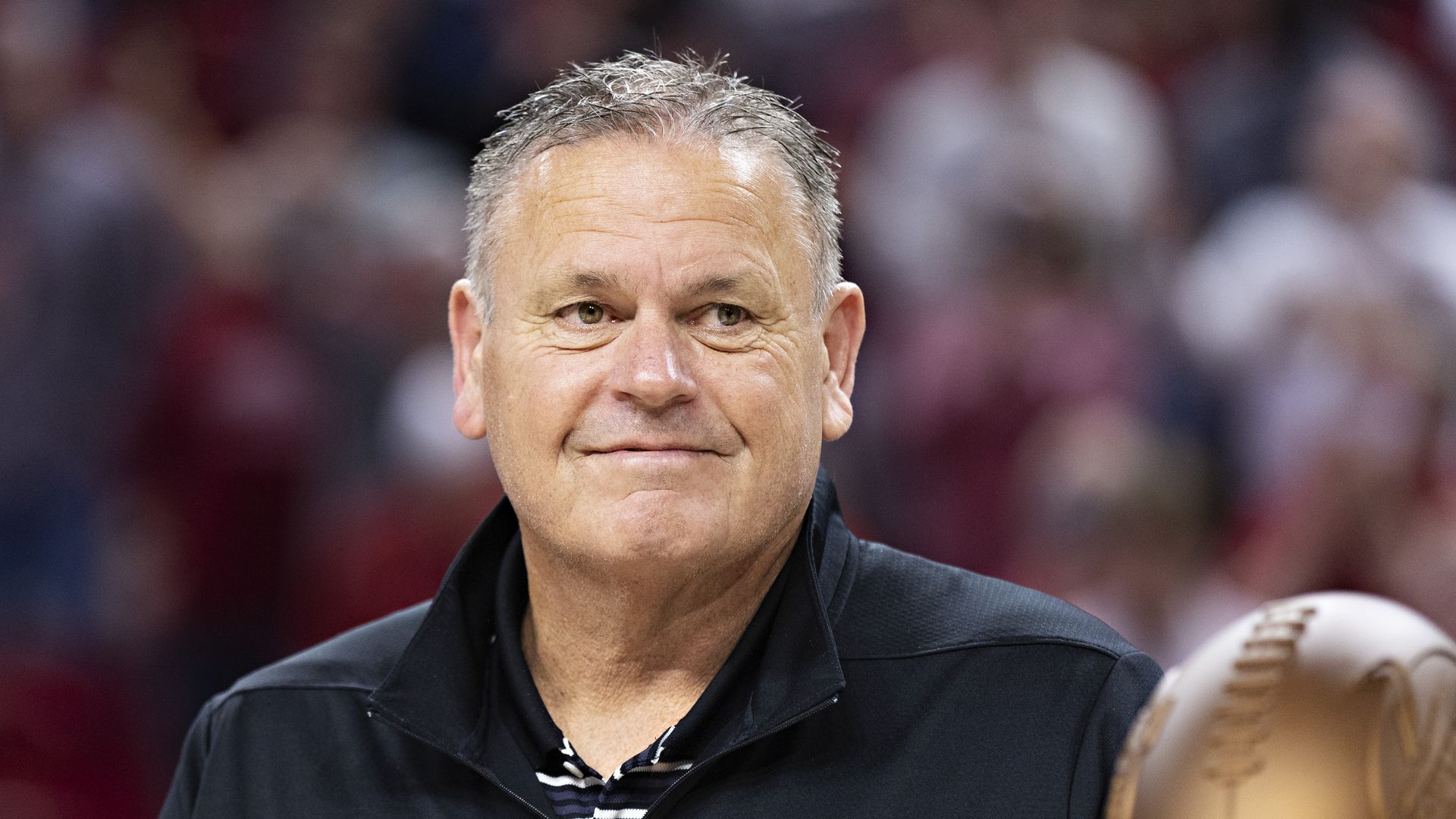 Arkansas' head football coach Sam Pittman has agreed to a new contract.
He'll earn $5 million per year, plus bonuses for wins and postseason successes, ESPN reports. The contract is through 2026 with an option to extend it another year.
This will be a 66% raise in base pay and make Pittman the highest-paid employee in U of A athletics history.
Why it matters: Pittman revived fans' faith in the Razorbacks by winning nine games in his second season and leading the team to victory in the 2022 Outback Bowl on New Year's Day.
What he's saying: "Arkansas is where I want to be, this is my dream job," Pittman said in a statement.
"We are all excited to continue to build on what we've done and continue to make our fans and the whole state of Arkansas proud of our football team."
4.✈️ XNA board asks for parking rate suggestions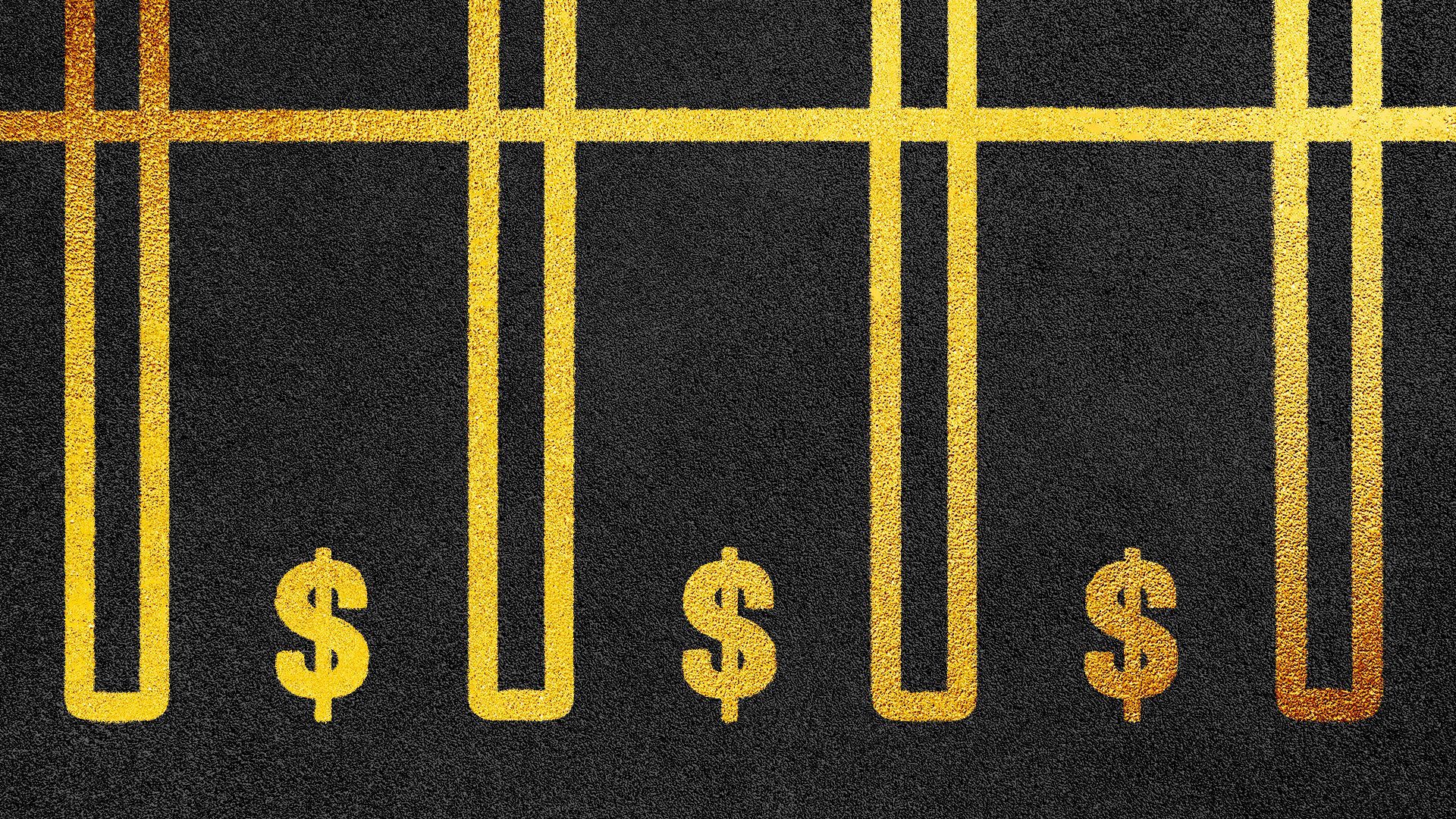 Parking rates at Northwest Arkansas National Airport could be going up 20%, the Northwest Arkansas Democrat-Gazette reports.
What's happening: At a board meeting this week, the airport authority asked staff to analyze rates for parking and make recommendations for adjustments to inflation.
Why it matters: Parking is one of XNA's largest sources of revenue.
By the numbers: Revenue from parking in 2018 was $5.4 million, and it climbed to $6.9 million in 2019.
Revenue was down in 2020 due to the pandemic, but an XNA spokesperson did not respond to Axios' request for a total for that year.
Revenue from parking was $5.2 million in 2021.
What to watch: Board member Jonathan Barnett urged airport staff to bring back an official recommendation soon.
5. Your weekend plans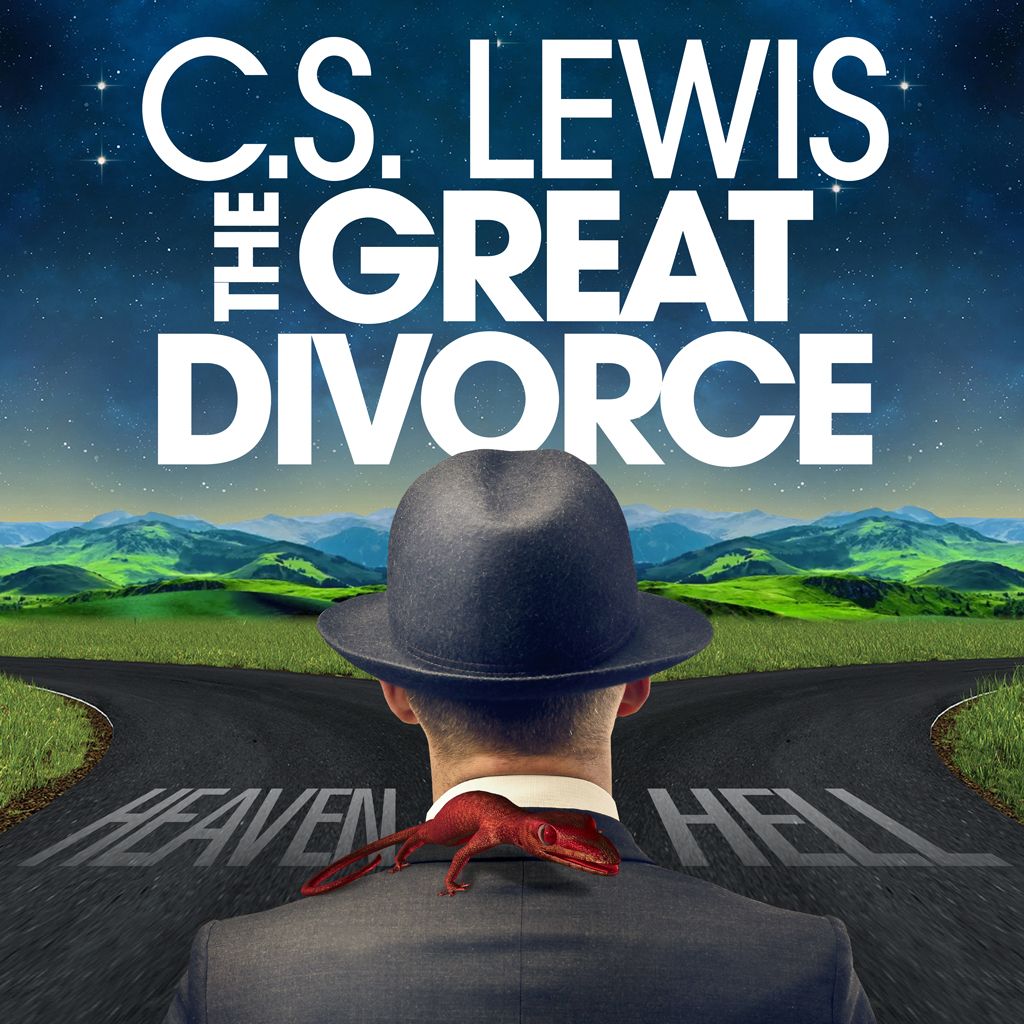 😎 Bentonville First Friday — free, family-friendly festival on the downtown square. 11am–9pm.
⚾️ Northwest Arkansas Naturals baseball games — There are three games left in the five-game series against Corpus Christi Hooks.
Catch one tonight at 7:05, 6:05pm Saturday and 2:05pm Sunday at Arvest Ballpark in Springdale. Tickets ranging $7–$15 are available online.
🎭 "The Great Divorce" — a play about heaven and hell by C.S. Lewis at 3pm Sunday at the Walton Arts Center. Tickets ranging from $49–$75 are available online.
🚗 Futuristic transportation, such as flying cars, autonomous electric vehicles and jet packs, will be on display Sunday from noon to 4pm at Thaden Field in Bentonville ahead of next week's UP.Summit. The event is free and will be family-friendly. More info.