Axios Northwest Arkansas
September 20, 2021
Hey, NWA. Happy Monday.
🌤 Welcome to a mostly sunny day with highs in the low 90s.
🍁 Don't forget to tell us your fall faves. You know, the best places to go, things to do, and seasonal events in NWA. Also give us the best seasonal drinks and foods at local restaurants, bars, coffee shops, bakeries, etc. Reply to this email.
Today's newsletter is 868 words — a 3-minute read.
1 big thing: Taking food businesses to the next level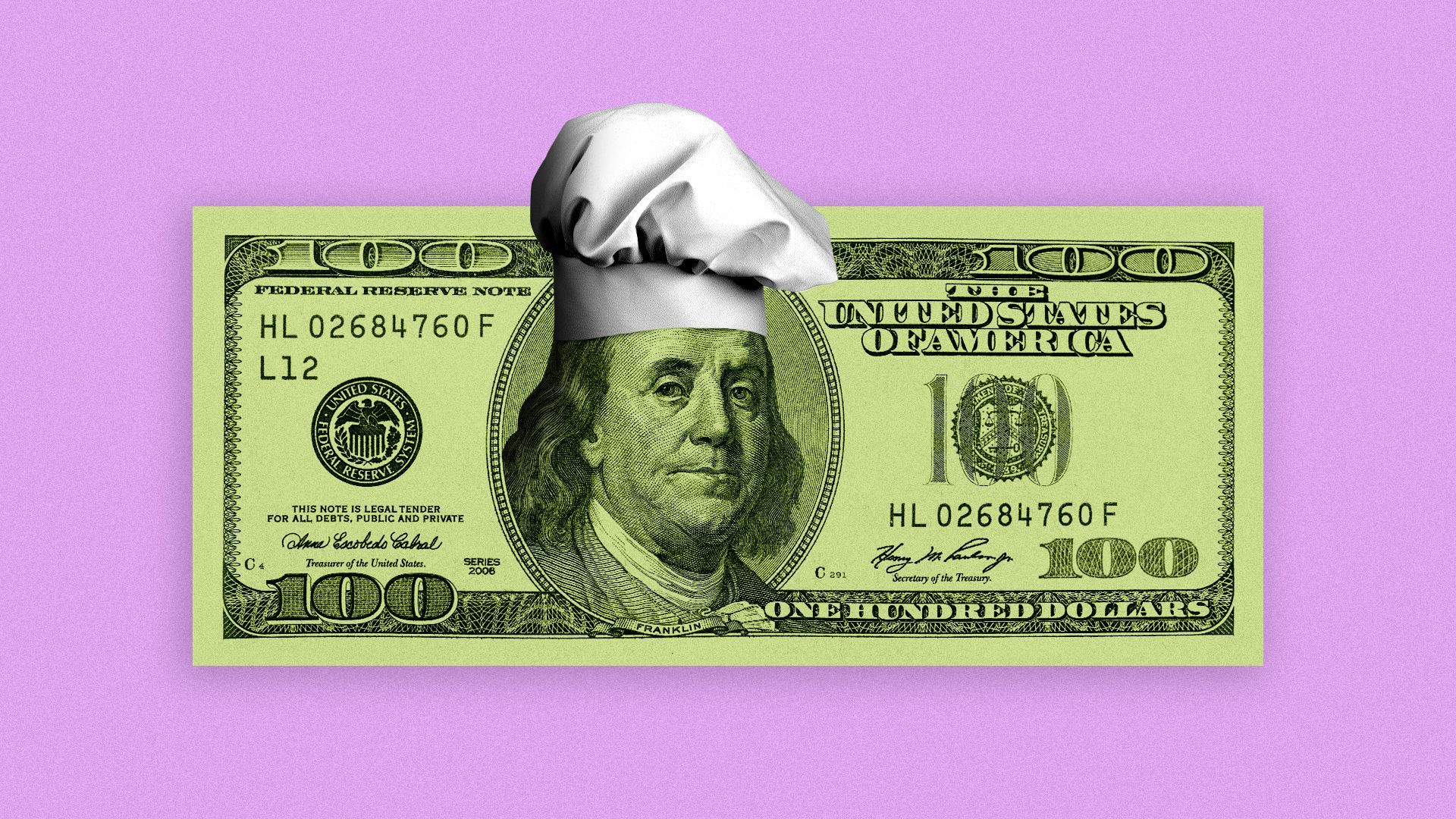 Restaurateurs who want to make more cheddar may be in luck.
What's happening: Cureate, a business consulting company, is accepting applications from Northwest Arkansas food and beverage entrepreneurs. Business owners have a chance to take Cureate Courses — and receive two free business consultations.
The courses normally are available only as part of the company's coaching services and run from $20 to $125.
Cureate Courses help hospitality entrepreneurs earn more by diversifying revenue streams and growing new sales.
Driving the news: Some estimates put national restaurant failure rates as high as 80% within five years after opening. The pandemic has put additional pressure on the industry. In May, 90,000 restaurants across the U.S. had closed permanently or long-term.
About 113,000 people in Arkansas are employed in the leisure and hospitality industry, with 28,000 in NWA.
Details: Ten businesses will participate in the 10-week program that begins in October. The online application closes Friday, Sept. 24.
Applicants can be anyone from a farmer looking to diversify income or food truck owners to brick-and-mortar restaurant operators.
Similar to a startup incubator program, participants will present ideas created during the courses in a pitch competition this fall. The winner will receive $5,000.
Judges aren't selected, yet. But Axios is told they will likely be a group of area investors, lenders and others with interest in the NWA food and beverage industry.
Context: CEO Kim Bryden relocated Cureate to NWA from Washington, D.C., this year as part of the Life Works Here program. The company is working with community loan fund, Forge Inc., to offer the courses at no cost.
A news release said program graduates saw a 20% increase in projected annual revenue.
What to watch: For entrepreneurs who miss this week's deadline, there are plans to duplicate the program in the spring.
2. Vaccinations steady, but decreasing
The spike in COVID-19 vaccinations that the state saw as a response to the Delta variant is dwindling.
What's happening: Daily vaccine doses in Arkansas are starting to hover around the 7,000 to 8,000 range. It became the norm over the past few months to see anywhere from 10,000 to 13,000 shots per day.
By the numbers: Arkansans received a total of 140,454 doses during the first 18 days of September, compared to 202,223 doses during the first 18 days of August.
More than 1.3 million Arkansans (51% of the 12-and-older population) are fully vaccinated. That's a jump of about 275,500 people within two months.
About 304,300 people are partially vaccinated, according to the Arkansas Department of Health.
3. Jail alternative to reopen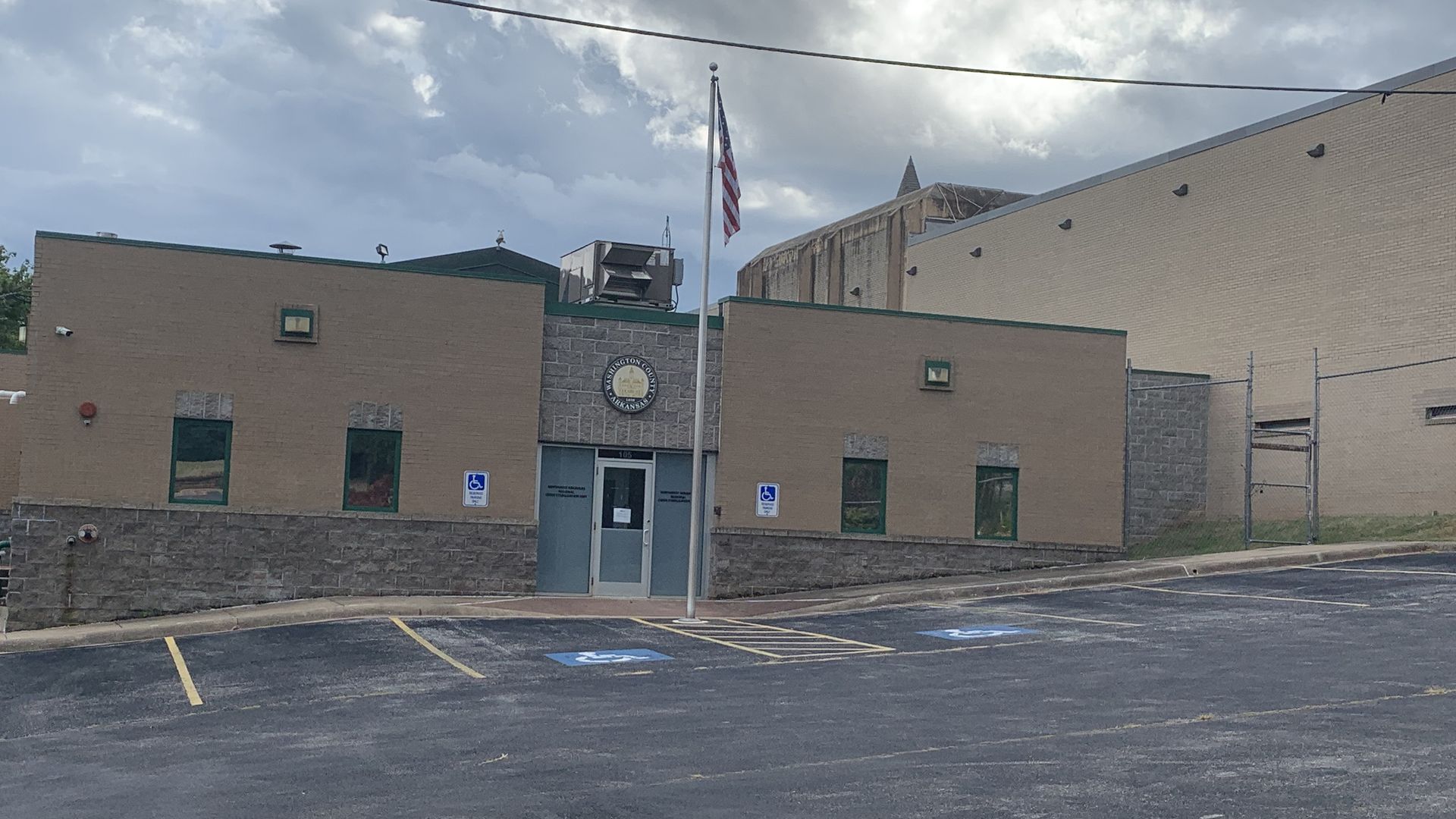 The Washington County Crisis Stabilization Unit is set to reopen with help from the University of Arkansas for Medical Sciences.
What's happening: UAMS plans to provide staff and other resources for the Fayetteville unit, the Northwest Arkansas Democrat-Gazette reports.
The unit, an alternative to jail and the emergency room where police take people who may have mental illnesses, closed in June. Ozark Guidance, a Springdale-based behavioral health services provider, pulled its staff because of state funding cuts.
Why it matters: The unit is intended to keep people with mental illnesses who are accused of petty crimes, like public intoxication or loitering, out of jail and in a place where they can receive help.
Staying at the 16-bed unit is voluntary. People can stay for up to three days.
Flashback: The unit opened in 2019 as part of a state pilot program to divert people away from the criminal justice system. Other units also opened in Little Rock, Fort Smith, and Jonesboro.
What's next: Cam Patterson, chancellor at UAMS, says UAMS is recruiting psychiatrists and therapists to staff the unit. He says the goal is to open by the end of the year.
4. Kitchen Sink: catch up quick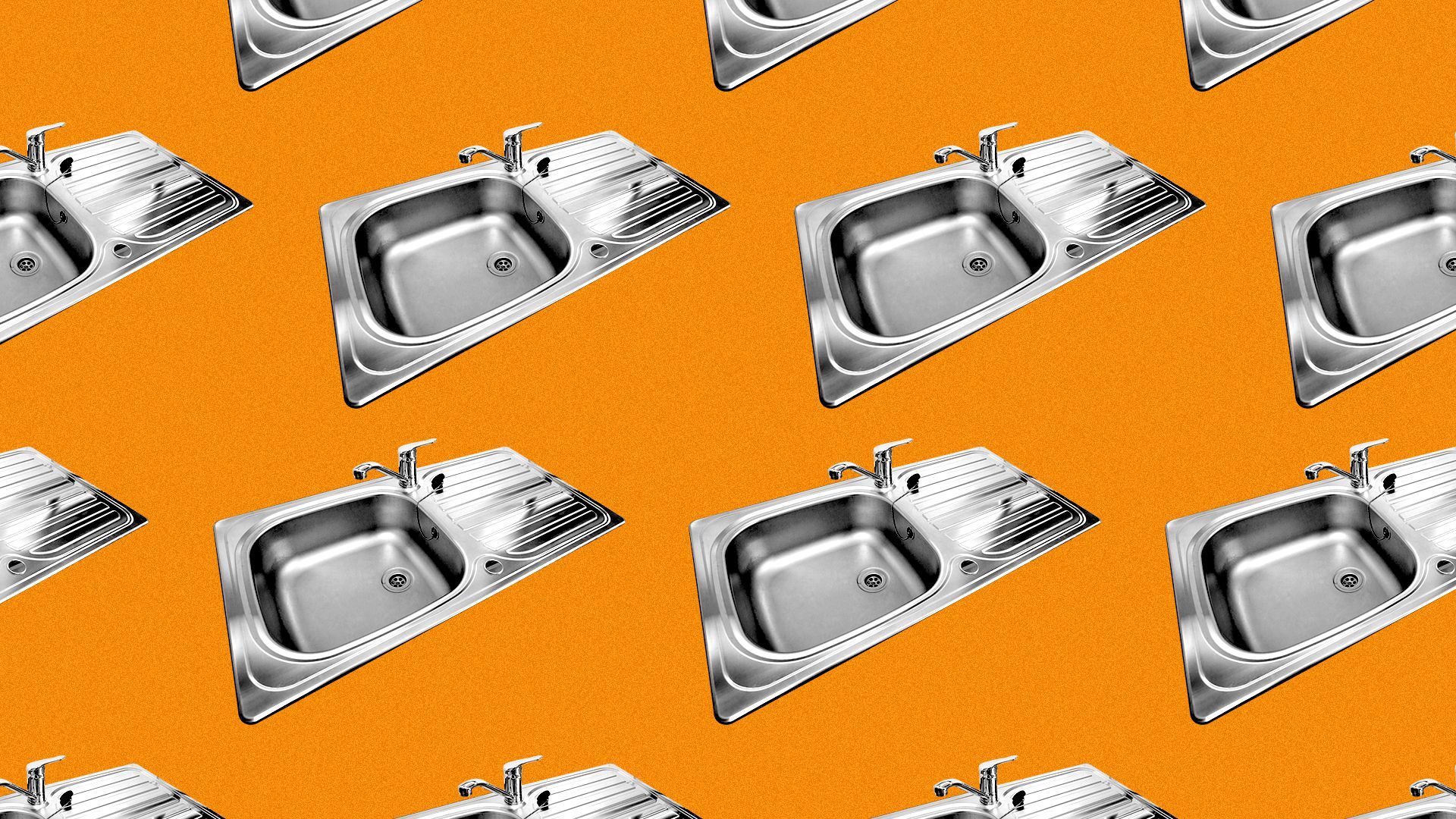 ⚖️ The former Lonoke County deputy, Michael Davis, who shot and killed 17-year-old Hunter Brittain, is charged with felony manslaughter. (Arkansas Democrat-Gazette)
🏈 The Razorbacks are 3–0 with a Saturday win against Georgia Southern. (Whole Hog Sports)
🚧 The Bella Vista bypass fully opens Oct. 1. (Talk Business & Politics)
📖 The Arkansas Department of Education has a $245,300 deal with Florida-based EverBright Media, co-founded by former Gov. Mike Huckabee. The deal is for "The Kids Guide to Coronavirus" booklets to be distributed in Arkansas schools. (Arkansas Democrat-Gazette) 
🚗 Tell the Arkansas Department of Transportation what you think about its plans to widen Arkansas Highway 112, between U.S. Highway 412 in Tontitown and Howard Nickell Road in Fayetteville. (Talk Business & Politics)
5. Brews at Rendezvous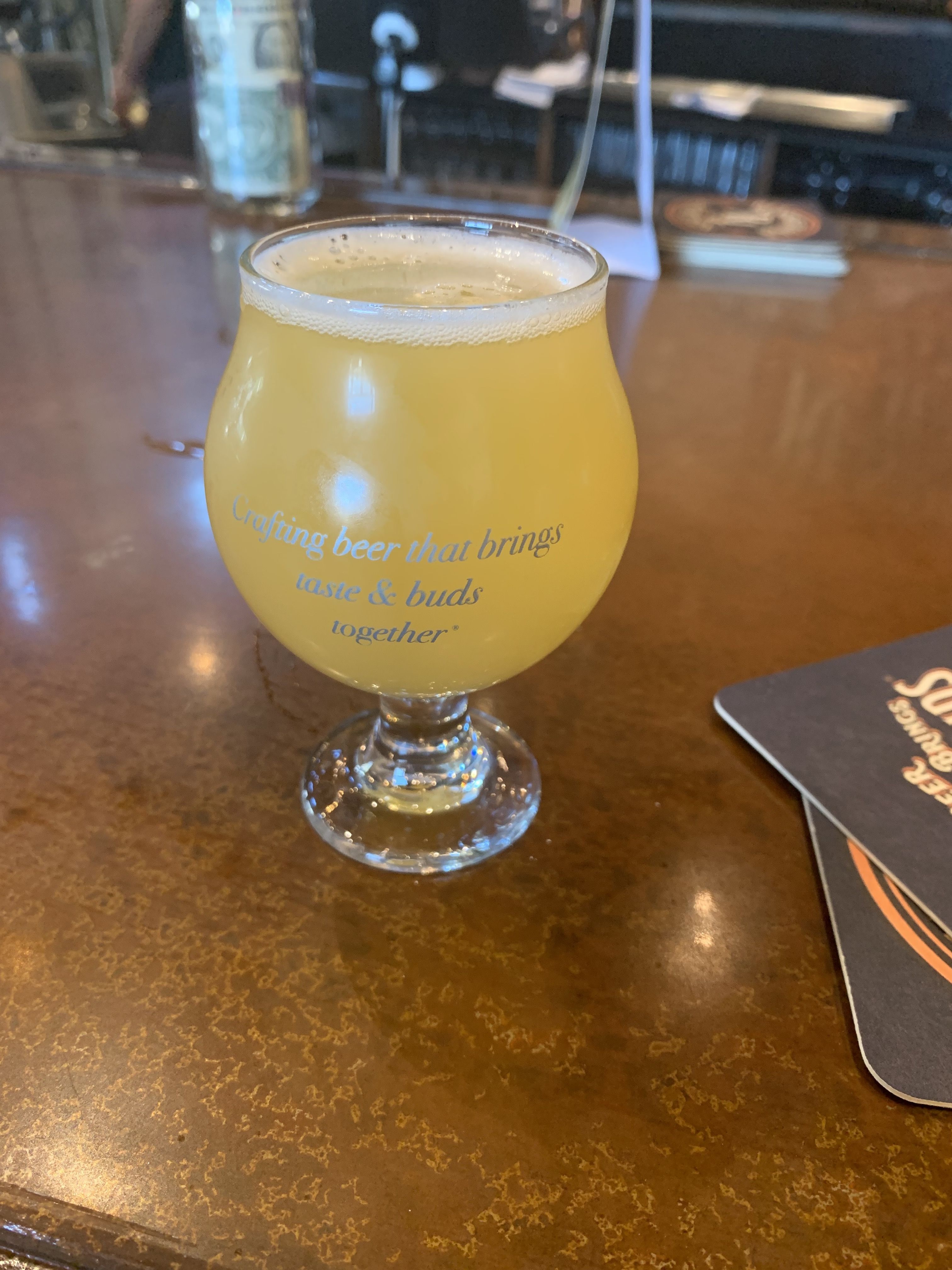 Hey, there. It's Alex, here to tell you that I finally made it to Rogers' newest brewery since it opened this summer.
OK, so I'm a sucker for fun names — and for IPAs. So, naturally, I jumped at the chance to get a taster of the Love Me Haze Me. And a Shenanigans (It's 10% ABV, so be careful.)
The verdict: In short, great beers and a great space to hang out. It has that large warehouse feel with seating downstairs, at the bar, upstairs and outside.
Plus, a taco truck hangs outside where you can order food to bring to your table.
🎨 Alex enjoyed seeing this over the weekend.
📷 Worth is watching this video that combines two of his favorite things: cameras and bikes. 🚲 
Want free Axios swag? Refer your friends to Axios Northwest Arkansas, and get cool merch — like stickers, totes, hats, T-shirts and more!