Axios Northwest Arkansas
February 22, 2022
2️⃣ Good morning. It's Twos-day: 2-22-22!
Today's date is a palindrome, and so is every other day this week.
☔️ Chance of showers and T-storms before noon, then the temperature drops all afternoon to around 37 by 5pm.
Today's newsletter is 926 words — a 3.5-minute read.
1 big thing: City Council items to watch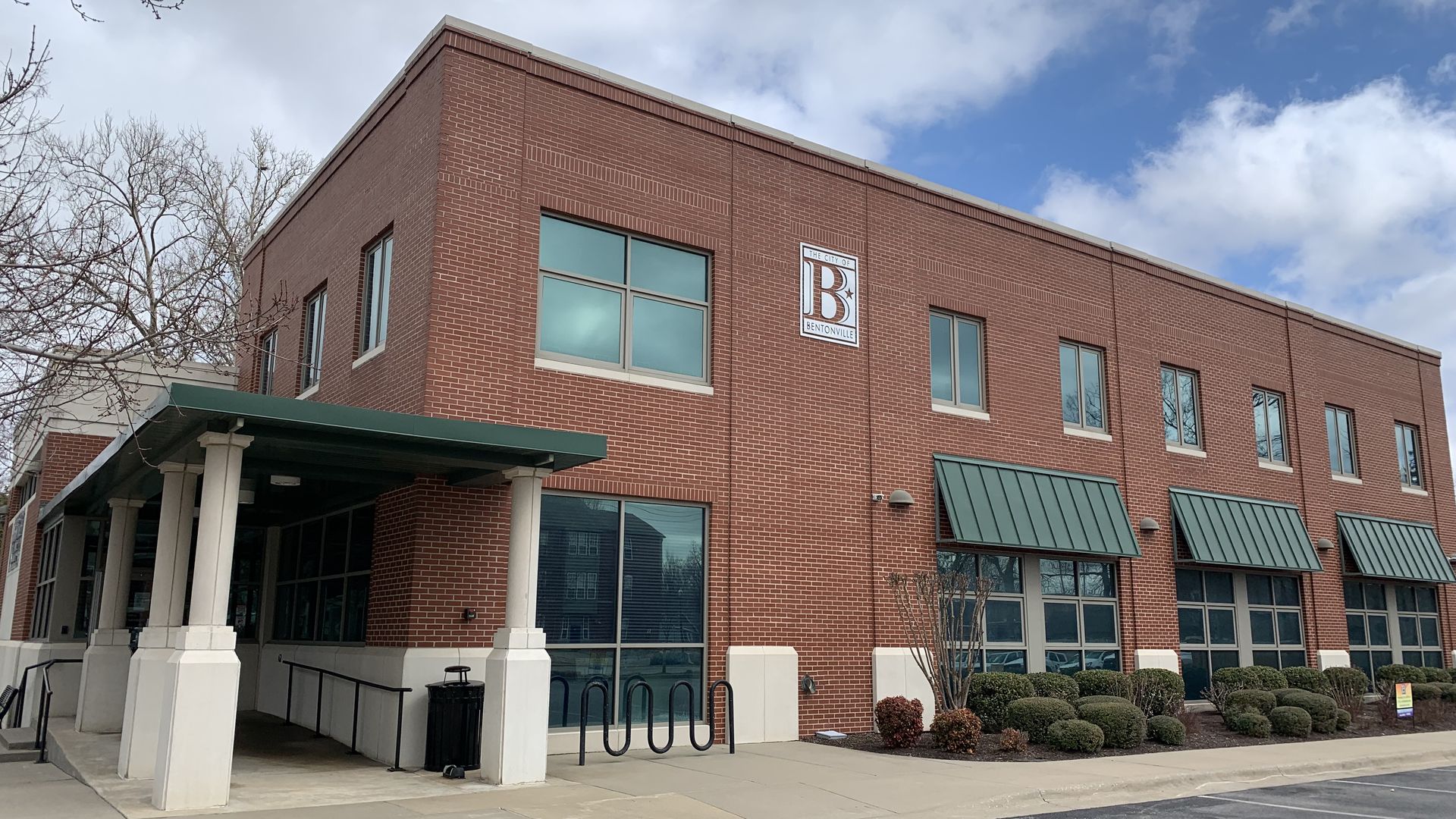 Springdale, Bentonville and Rogers city councils meet tonight. Here's what you need to know.
Springdale will consider becoming a member of the Creative Arkansas Community Hub & Exchange (CACHE), the arts nonprofit arm of the Northwest Arkansas Council intended to be a regional resource for the arts.
Details: If approved, the city will pay $26,440 for a one-year membership, according to city documents. The membership includes access to resources such as consulting services for improving community arts and help with fundraising.
Context: The city of Rogers, which has made strides in ramping up arts and culture over the past few years, also has a membership with CACHE.
Springdale will also decide whether to issue $10.2 million in bonds to Today's Power, Inc. to help finance the construction of a solar energy project.
Context: Today's Power is owned by the Electric Cooperatives of Arkansas and wants to develop a solar project for the Springdale school district next to Sonora Middle School.
Bentonville will decide whether to support putting in an art installation at Train Station Park.
Details: A rendering of the work, "Found" by Tim Jorgensen, shows letters spelling "Bentonville" piled on top of each other. The project will cost the city $35,000 for production, installation and the artist's fee.
Rogers will vote to replace a traffic signal at the intersection of West Hudson Road and North Second Street that was lost in an accident in January.
Details: The contract with All Services Electric, Inc. could be up to $51,144.
Go to the meetings: Springdale at 6pm at the new criminal justice building on Spring Street; Bentonville at 6pm at the Community Development building on Southwest A St.; Rogers at 6:30pm at City Hall on West Chestnut Street.
2. Go get some pasta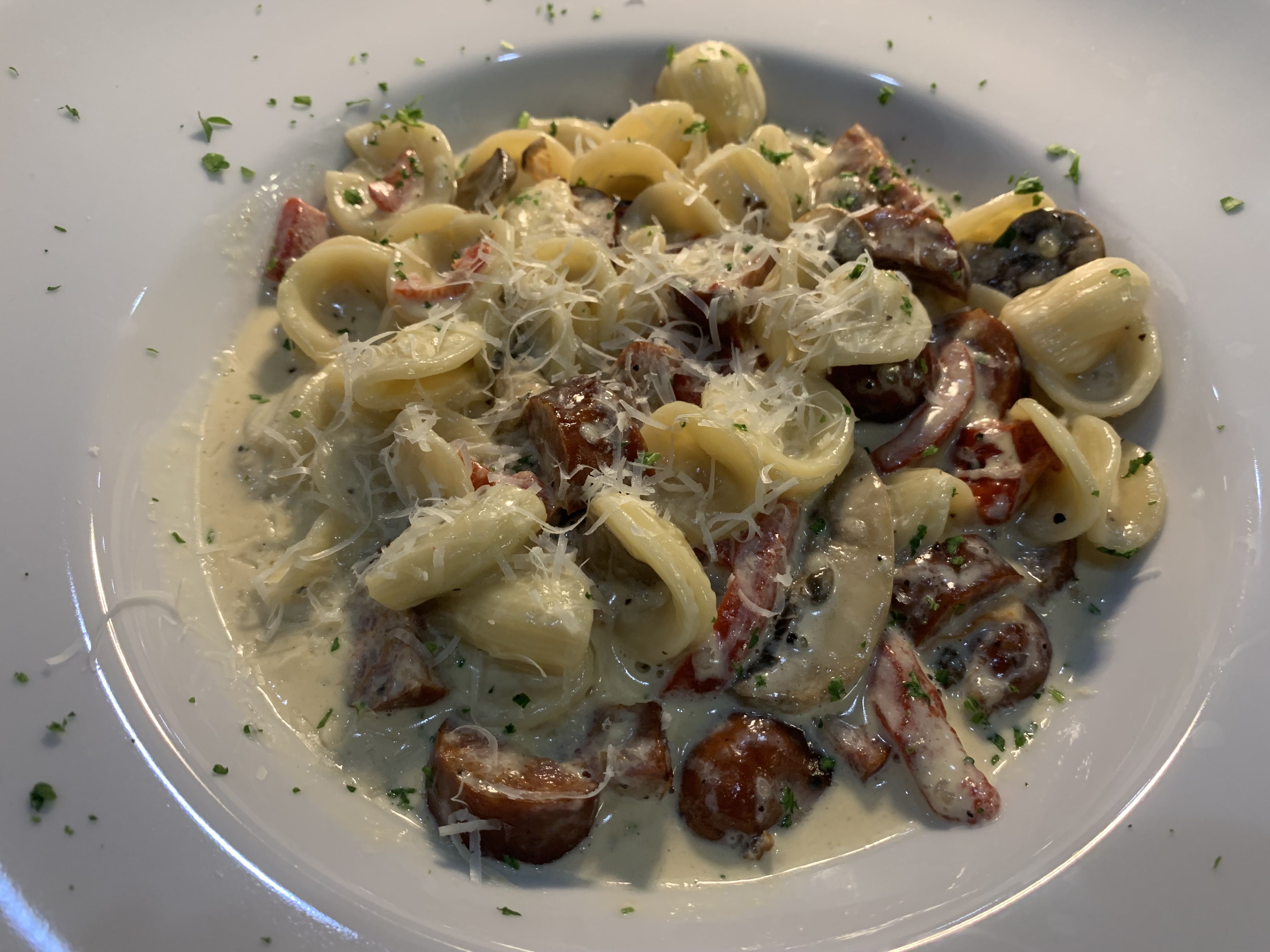 Alex, here. I've scouted out NWA's newest Italian restaurant, Isabellas Italian in Fayetteville, that opened last week.
Background: This upscale, dinner-only restaurant is the latest project by Todd and Nickki Golden, who own Mermaids and TJ's Sandwich Shop in Fayetteville.
What it is: They definitely had some fun putting this menu together. With the exception of a few familiar classics like lasagna and chicken parmesan, it's not exactly basic Italian.
Instead, you can find dishes like veal Isabella — a roasted veal New York strip served with grilled eggplant, portobello mushrooms, fontina cheese, port wine marinara, roasted red peppers and Kalamata olives.
What to order: The orecchiette — spicy sausage, mushrooms and red peppers in a white sauce.
And for you cheese-lovers, the beggars' purses dish is a ricotta-and-mozzarella-stuffed pasta that does not disappoint.
Of note: Even though there's no cocktail or dessert menu, they've got 'em. Just ask.
Where and when: It's open 5–8:30pm Monday, Tuesday and Thursday and 5–9pm Friday and Saturday at 908 E. Rolling Hills Drive in Fayetteville.
3. Legislative map hits deadline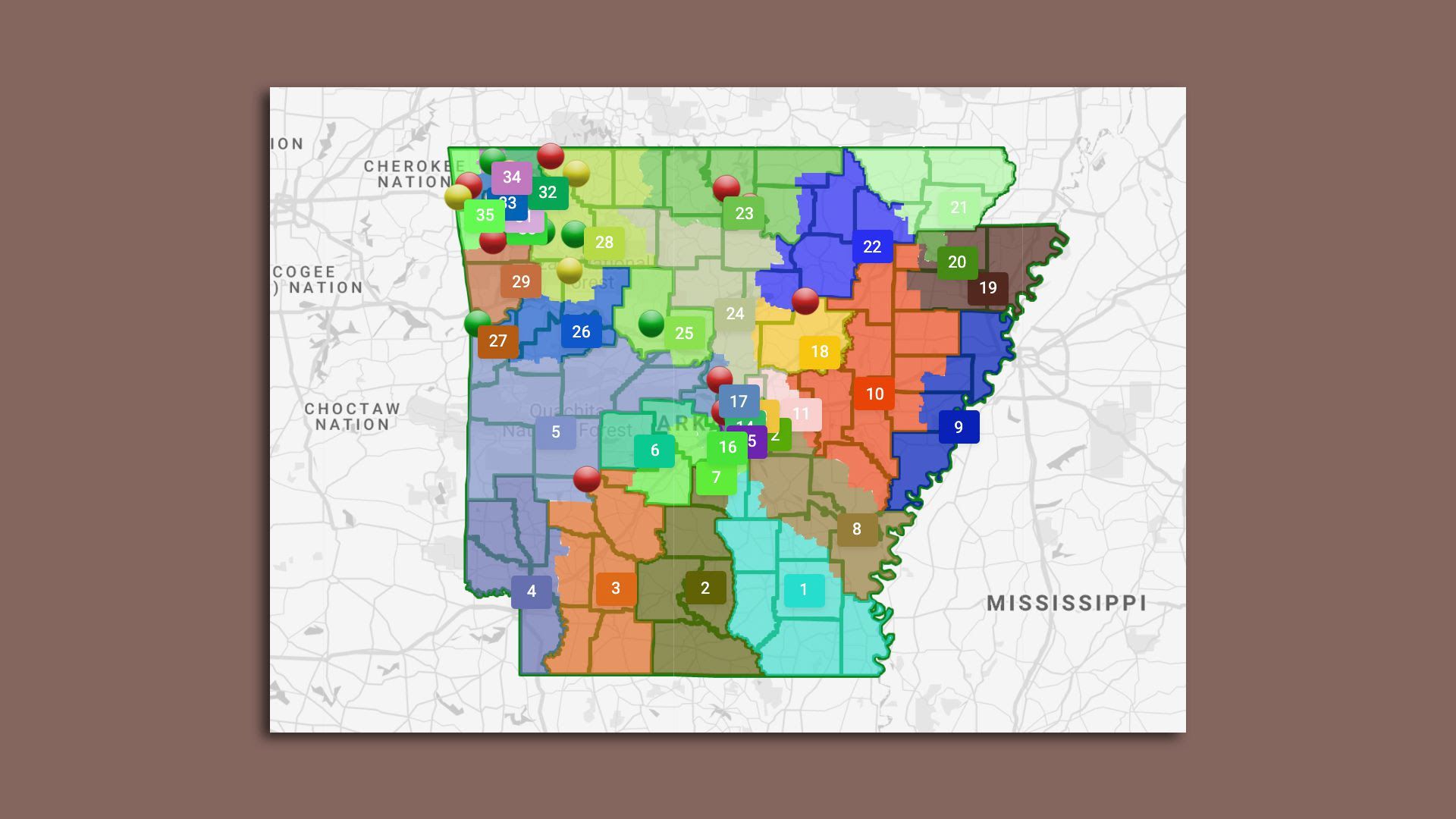 Today is the deadline for the U.S. attorney general to join a lawsuit that challenges Arkansas' redrawn legislative districts, the Arkansas Democrat-Gazette reports.
What's happening: U.S. District Judge Lee Rudofsky ruled last week that the suit, which claims the redrawn legislative districts dilute Black voting power in the state, should be dismissed.
"After a thorough analysis of the text and structure of the Voting Rights Act, and a painstaking journey through relevant case law, the Court has concluded that this case may be brought only by the Attorney General of the United States," Rudofsky wrote in the ruling.
He left a window of five calendar days for the federal Justice Department to join the case before it is officially dismissed.
Why it matters: If the Arkansas Board of Apportionment's new map remains intact, it will impact the representation of residents in the Arkansas General Assembly for the next decade.
Flashback: The American Civil Liberties Union of Arkansas filed the suit at the end of December on behalf of the state's conference of the NAACP against the Arkansas Board of Apportionment.
Come climb the ladder to success
4. 🚰 Kitchen Sink: More brain, less drain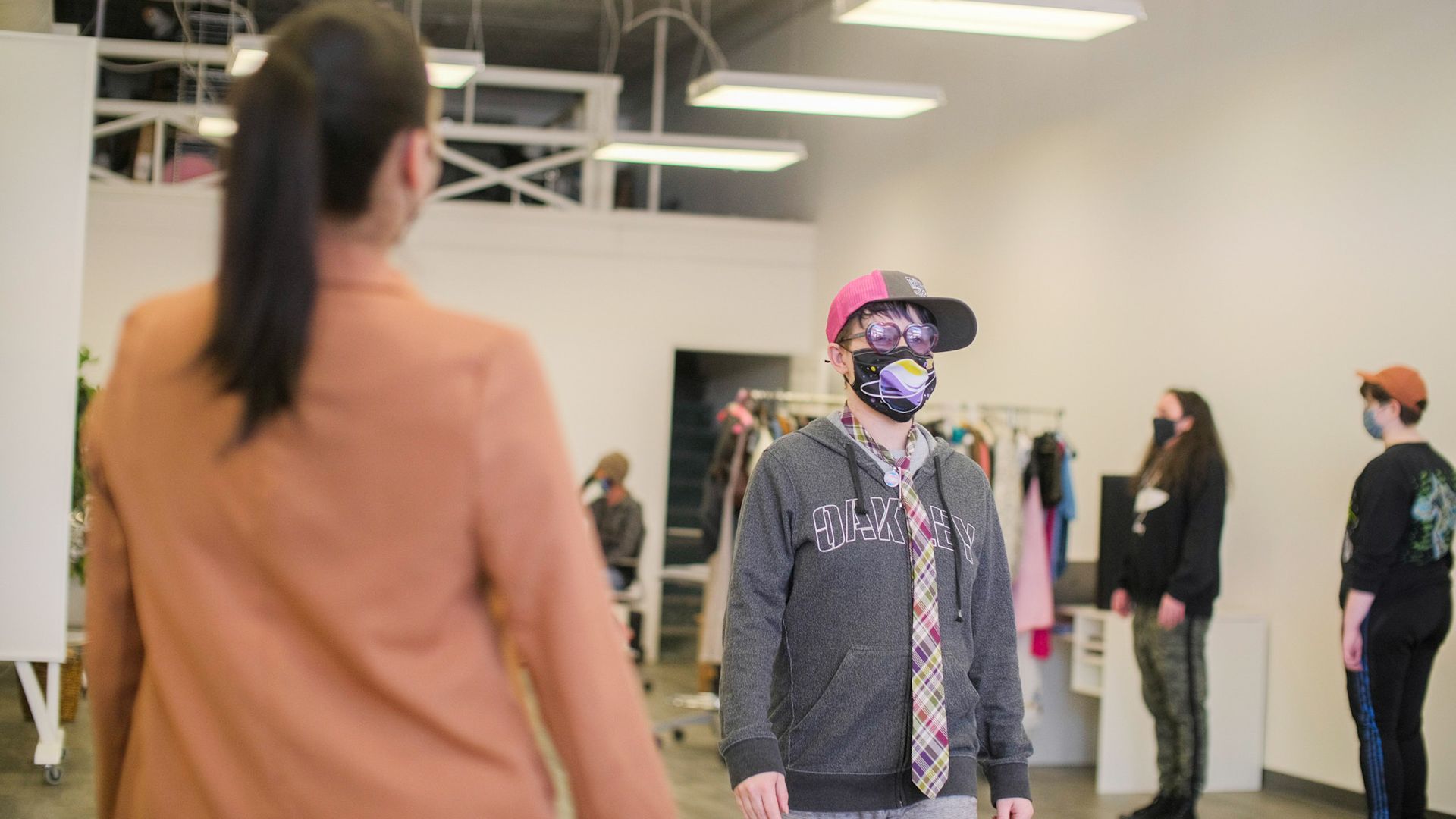 🏳️‍🌈 NWA Fashion Week on March 10–12 will feature 17 trans, nonbinary, and intersex models wearing clothing from The Transition Closet this year. (KFSM-TV)
🏥 After serving as interim CEO since October, Jose Echavarria has been named to lead Northwest Medical Center in Springdale. (Arkansas Business)
👩‍⚕️ Many Arkansas pharmacies are understaffed, causing delays in filling prescriptions for some residents. Walgreens said it has reduced hours in 43 of its 73 pharmacies in the state. (KWNA-TV)
🏀 The Arkansas Razorbacks men's basketball team jumped five spots and is now ranked No. 18 on the Associated Press poll, following a 76-57 win against Missouri University last week. (Arkansas Democrat-Gazette)
🎨 The Fayetteville Arts Council has selected four finalists in the public call to design two murals on the retaining wall along Archibald Yell Boulevard. (Fayetteville Flyer)
5. Medical marijuana money
💸 The state's anticipated $500 million budget surplus has grown greener due to taxes on pot sales.
What's happening: Total tax collections on medical marijuana in January were $2.84 million, the Arkansas Department of Finance and Administration reports. January was up almost 17% from December.
Why it matters: Arkansas has collected more than $60 million in taxes from medical marijuana sales since mid-2019 when it became legal.
NWA's five dispensaries account for 23% (more than 865 pounds) of the total 3,731 pounds of pot sold in the state during January.
Context: Arkansas collects 10.5% of pot sales purchased for medicinal reasons.
A 6.5% state tax goes to general revenue and state government.
A 4% privilege tax goes to the University of Arkansas for Medical Sciences, specifically for the establishment of a National Cancer Institute.
Both taxes apply to every purchase. The privilege tax also applies to sales from growers to dispensaries.
🎸 Alex saw the Illuminati Hotties at George's Majestic Lounge over the weekend.
🍜 Worth got to eat at Three Fold, one of his fave central Arkansas restaurants over the weekend.