Axios Northwest Arkansas
September 28, 2021
Good morning! It's Tuesday.
On this day in 1968, The Beatles' "Hey Jude" hit No. 1. Enjoy.
⛅️ Today should be partly cloudy with a high in the upper 80s.
📬 If you know someone who wants to get smarter, faster, forward our email, and let 'em know they can subscribe. It's free.
Today's newsletter is 936 words — a 3.5-minute read.
1 big thing: Millions in rental assistance could expire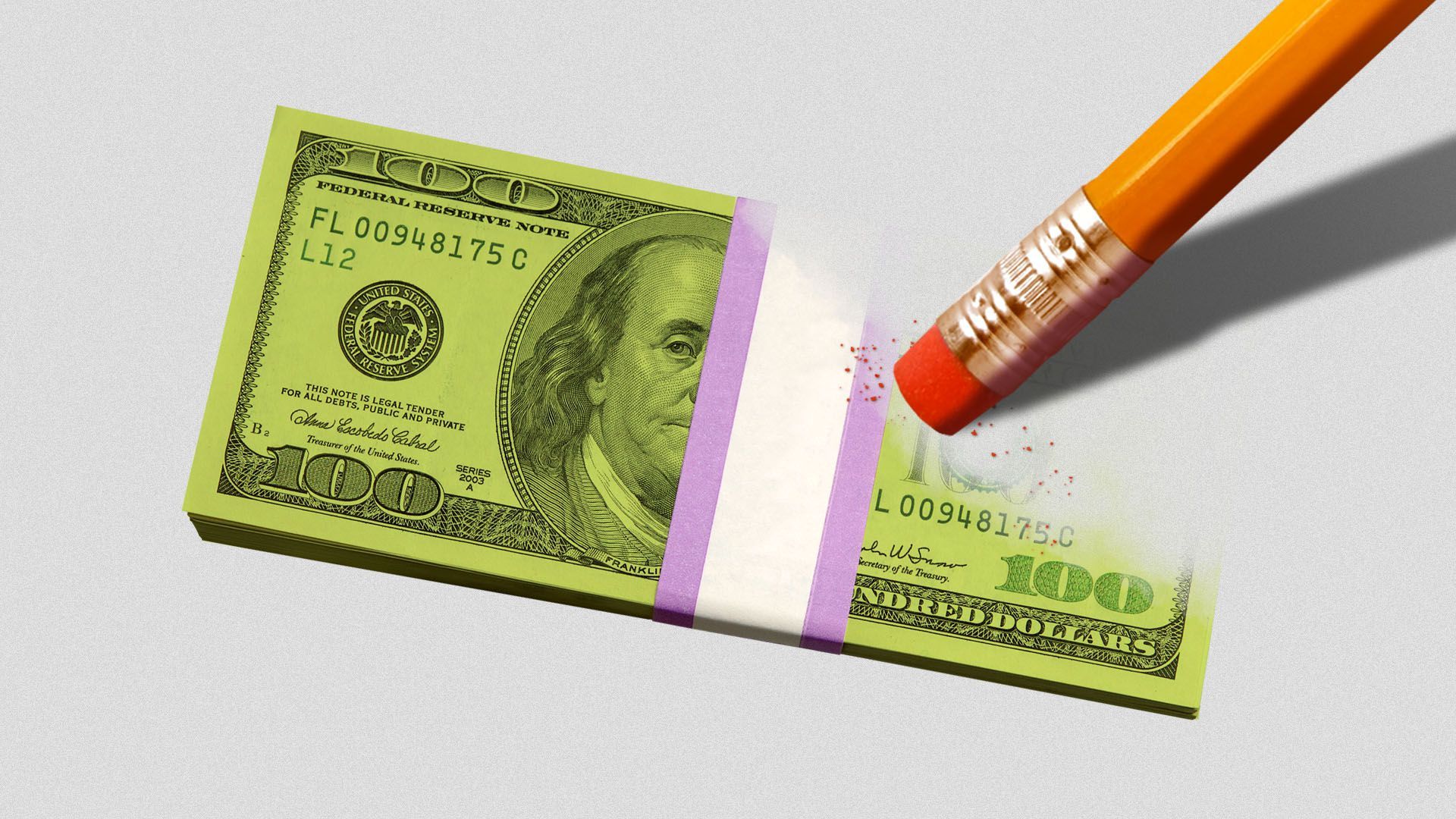 Nearly $172 million in federal emergency rental assistance sent to Arkansas could be erased — if it's not committed by Thursday.
Driving the news: The first emergency rental assistance program was established in December 2020. The U.S. Treasury Department set a deadline of Sept. 30 for money to be paid.
But only 15% of the $201 million in federal emergency rental assistance sent to Arkansas had been paid or committed at the end of last week. That's according to an Axios analysis of state and local data.
Why it matters: An estimated 77,000 Arkansas households are behind on rent payments, with statewide rental debt topping approximately $127 million.
Families that can't catch up on rent face eviction, which can make it difficult to find new housing.
State of play: Axios reported last month that overwhelmed agencies caused the slow distribution of money. State policy that required landlords to submit paperwork — and a lack of knowledge about the program — were also likely reasons for the slowdown.
By the numbers: Arkansas received four buckets of emergency rental assistance based on population. Benton, Pulaski and Washington counties received a combined $27.3 million, managed by various local agencies. The state received $173.7 million, managed by the Department of Human Services (DHS).
Benton County paid $7.3 million to 1,461 households as of Sept. 24.
Pulaski County paid $5.8 million to nearly 1,100 households as of Sept. 24.
Washington County paid $3.7 million to more than 700 households as of Sept. 27.
DHS paid $13.3 million to 4,157 households as of Sept. 24.
2. Arkansas' Hispanic population growth
Arkansas and its neighbors are playing a role in the country's Latino boom.
A new census analysis shows the Hispanic or Latino population in the U.S. grew by 23% during the past decade. But as Axios' Stef W. Kight reports, Arkansas metros saw a population boom one to three times that rate.
Arkansas' Latino population growth, by the numbers:
44.6% — Northwest Arkansas metro area
57.2% — Little Rock-North Little Rock-Conway
NWA's closest neighbors' growth:
51.6% — Tulsa, Oklahoma
41.8% — Joplin, Missouri
66.5% — Springfield, Missouri
Why it matters: The national population is changing, and the rapidly growing and more dispersed Latino populations come with important implications for U.S. politics.
While Democrats have typically enjoyed strong support among Latinos, there are signs some may be skewing Republican.
Counties with the highest Latino representation tend to be in the Southwest, but some of the fastest-growing Latino communities are in metro areas to the east.
3. 1 bite thing: We see açaí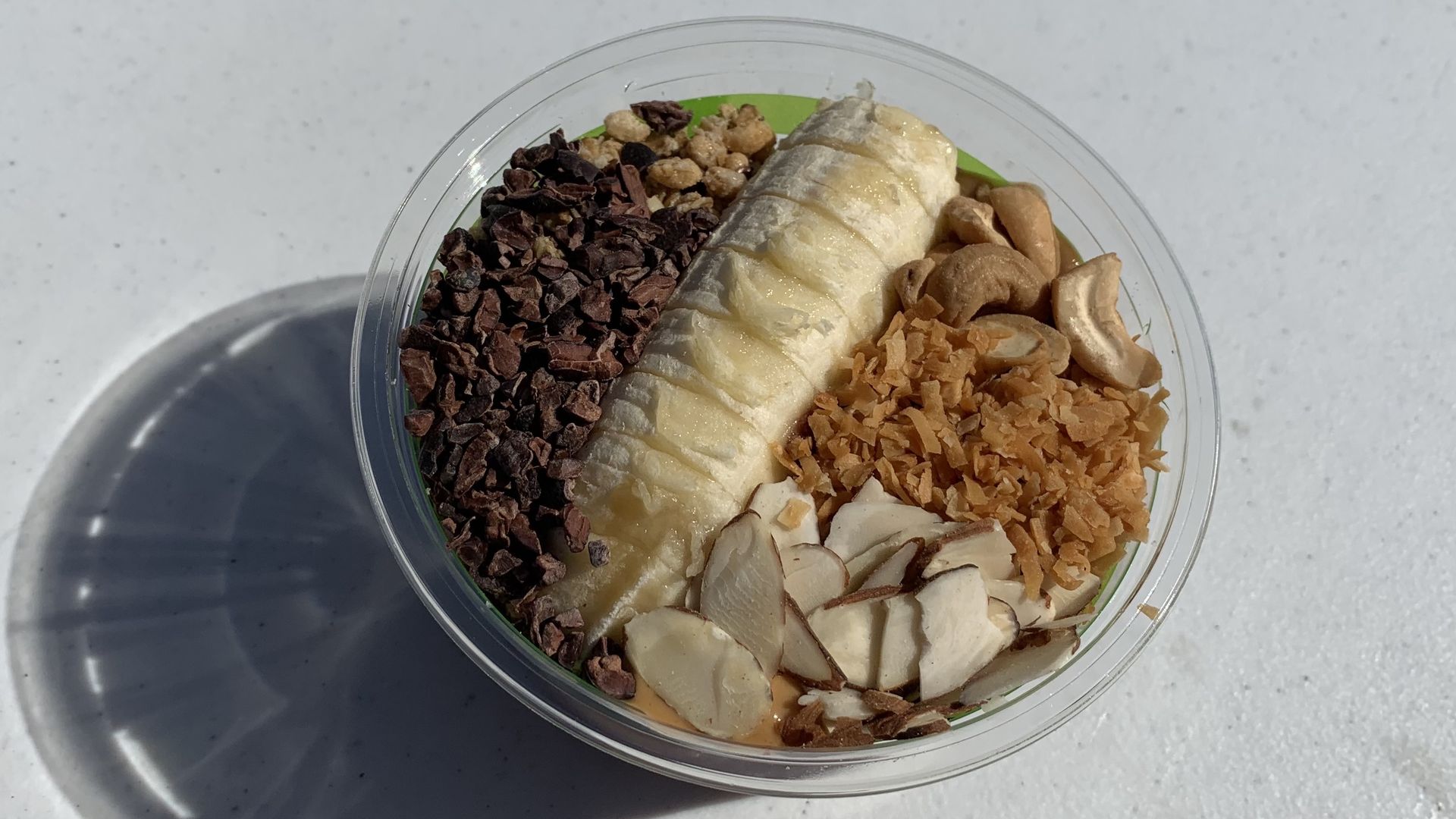 👋 Hey, there. It's Alex, here to tell you I scouted out a new food truck — the Sambazon food truck next to the Thaden School at the corner of South Main and Eighth streets.
Background: It's not completely local. Sambazon is a California-based company that specializes in açaí — a purple grape-like berry — and sells packaged bowls, frozen desserts, and energy drinks.
The verdict: I got the amazon protein bowl with açaí and peanut butter topped with granola, banana, almonds, cashews, cacao nibs and coconut shavings — a little bowl packed with flavor and crunch that kept me full from 11am until dinner time.
With smoothies and bowls, all but one of which are açaí-based, Sambazon is a perfect stop for breakfast or brunch. If you're on the go and want something filling but light and nutritional, give it a try.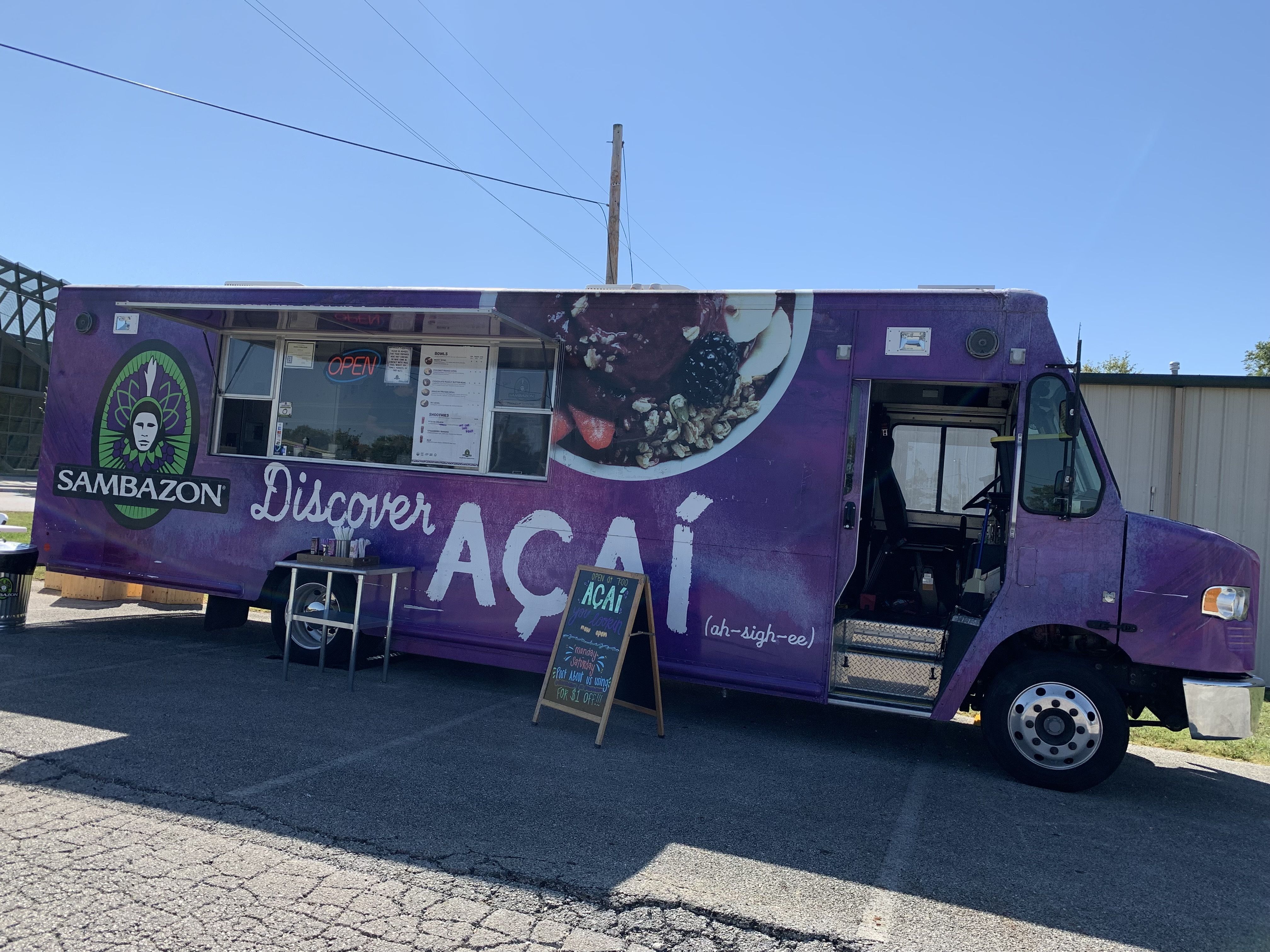 4. 💸 AG ups advertising spending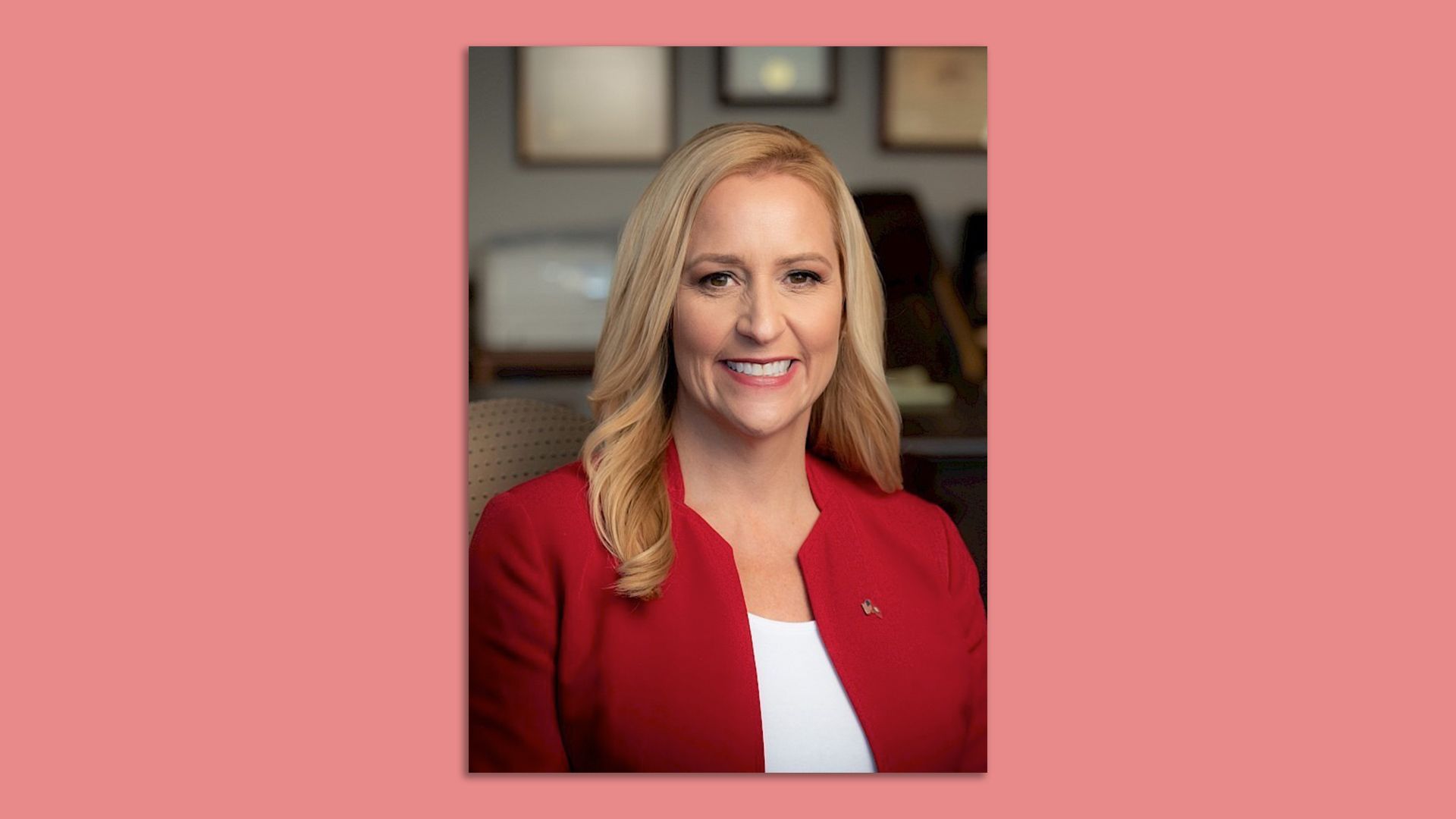 Attorney General Leslie Rutledge's office has spent $1.3 million on TV and radio advertising since the fiscal year began July 1.
The amount is already greater than what her office spent all of fiscal 2021.
The ads include public service announcements (PSAs) about the COVID-19 vaccine. These feature her face and voice. Other PSAs cover everything from price gouging to child abuse and opioid abuse. Those do not include her likeness.
Flashback: Rutledge is running for governor. Last year, she was criticized for using PSAs that featured herself, with some saying she leverages the office to bolster her statewide reputation.
After announcing her bid for governor on July 1, 2020, her face and voice were dropped from all PSAs.
👀 Until mid-August, when a new PSA started running that features her and members of her staff — and encourages Arkansans to get vaccinated.
Why it matters: Rutledge is building a visible, personal brand in her bid for the governorship while she serves as the AG.
The other side: Meanwhile her Republican opponent, Sarah Huckabee Sanders, has been quiet, so far.
Sanders launched a TV ad on Sept. 10 that's not in heavy rotation. She participated in a 15-stop tour of the state in late August and early September. Her public appearances stopped there.
The intrigue: Rep. Mark Berry, R-Ozark, told the Arkansas Democrat-Gazette that Rutledge almost didn't do the vaccine ad, but "in her heart, she felt that it was the right thing to do as a leader to encourage people to be personally responsible and really strongly consider getting the shot."
Berry also is chairman of Rutledge's campaign for governor.
5. 🍽 Volunteers wanted to help fill a new pantry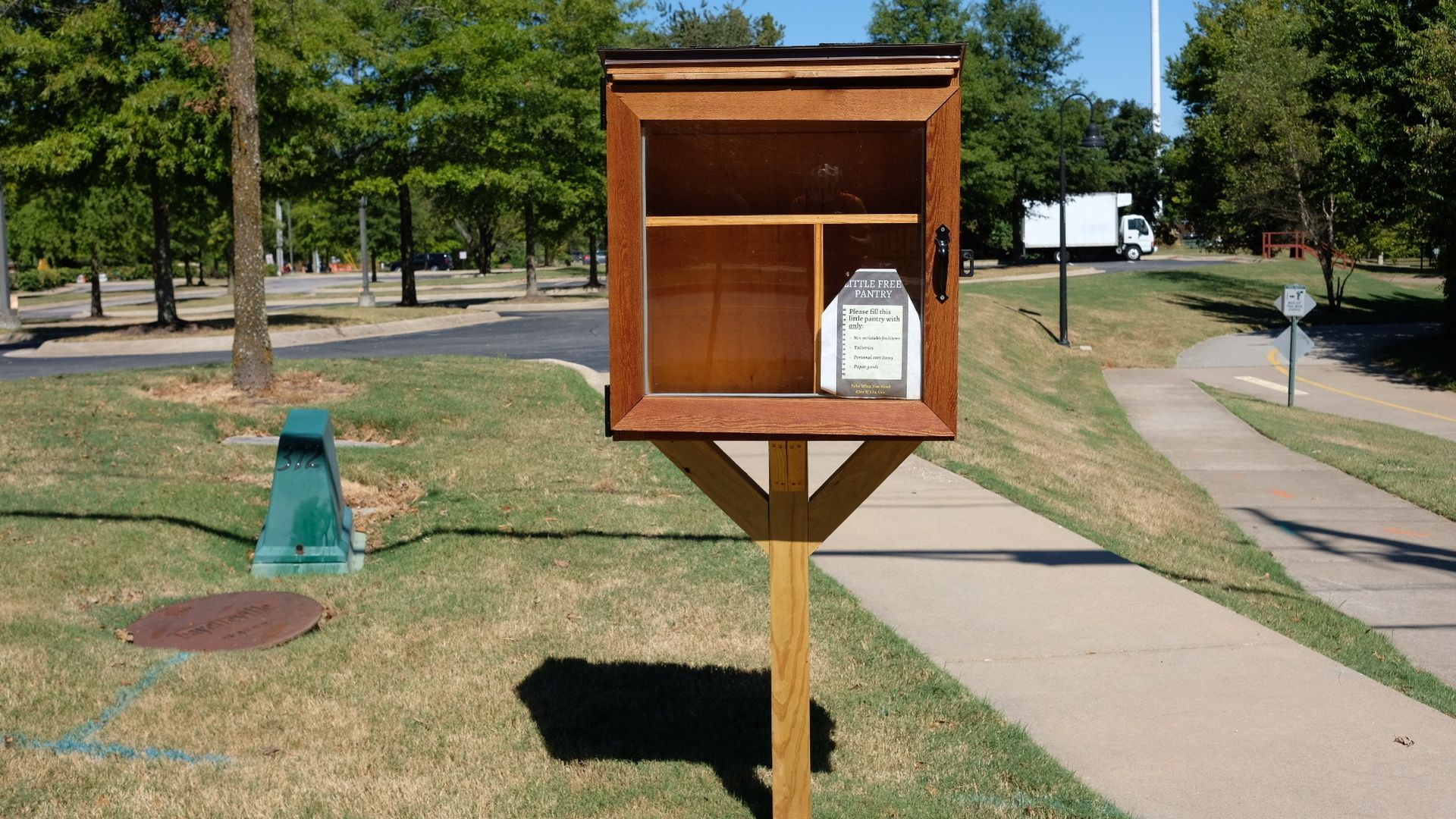 Worth here. Still seeking volunteers to spruce up the Little Free Pantry (LFP) in Fayetteville, south of North Street on the Razorback Regional Greenway. (One person said they were going to look at it, but we've not heard back.)
In the meantime, I noticed a new LFP, just off the greenway, adjacent to the employee parking lot of Washington Regional Medical Center in Fayetteville.
This one is so new, it's almost gleaming.
The bottom line: It's empty.
So, I'll ask for volunteers to add some nonperishables to this pantry.
I'll point out September is Hunger Action Month.
If someone gets it started, I'll add to it.