November 28, 2022
Happy Monday.
We hope your travels were safe, your familial interactions amicable and your favorite teams top performers.
☀️ Not so wintery. It's sunny with highs up to the mid-60s.
Today's newsletter is 936 words — a 3.5-minute read.
1 big thing: Runoff elections coming up
Most local and state elections were decided after the Nov. 8 midterms, but voters still have some decisions to make.
What's happening: Early voting for runoff elections starts Tuesday, Nov. 29. Election Day is Dec. 6.
The following races are on the ballot:
Rogers City Council: Incumbent Clay Kendall will face challenger Rachel Crawford, senior national account manager at food manufacturer Mars, to represent Ward 3. The two were neck and neck, with Kendall taking 37.6% of the vote and Crawford taking 36.8%. Read our coverage.
Springdale City Council: Incumbent Brian Powell will take on banker Alice Gachuzo-Colin to represent Ward 3. Powell won 36% of the vote, while Gachuzo-Colin won 26%. Read our coverage.
Bentonville School Board: Two races are on the ballot, including Jeremy Farmer vs. Blanca Maldonado to represent Zone 3 and Tatum Aicklen vs. Letisha Hinds to represent Zone 5.
Bella Vista mayor: Local business owner Randy Murray and City Councilmember John Flynn will compete. Murray got 44% of the vote followed by Flynn's 32%. Read our coverage.
Farmington mayor: Mayor Ernie Penn, who won 49.7% of the vote, will go up against City Councilmember Diane Bryant, who collected 31.4%. Read our coverage.
Bella Vista City Council: Voters have three races to decide, including Donna Hutchinson vs. Wendy Hughes to represent Ward 1, incumbent Larry Wilms vs. Wynn Peterson to represent Ward 2, and Julie Yandell vs. Craig Honchell to represent Ward 3.
Be smart: While state races require a candidate to win the most votes to win, most local races require candidates to win over 50% of the vote or 40% if they have at least 20 more percentage points than the runner-up.
Go deeper: Find your sample ballots and polling places.
Fresh job openings around town
2. Cheers to winter dinnertime
👋 Alex here.
I, admittedly, suggested dinner with my fiancé at Cheers at the Old Post Office because I was cold and it was the closest restaurant after walking around Fayetteville's downtown square to see holiday lights at the Lights of the Ozarks festival.
Yes, but: It was the right choice.
I've been meaning to try this restaurant smack dab in the middle of the square in the historic building since it opened in 2019. Something about eating there in the winter feels particularly cozy.
Background: The building was a post office from 1911 to 1963 and later a restaurant from the late 1970s to the early 2000s. After hosting a revolving door of businesses for 15 years or so, it's returned to restaurant space.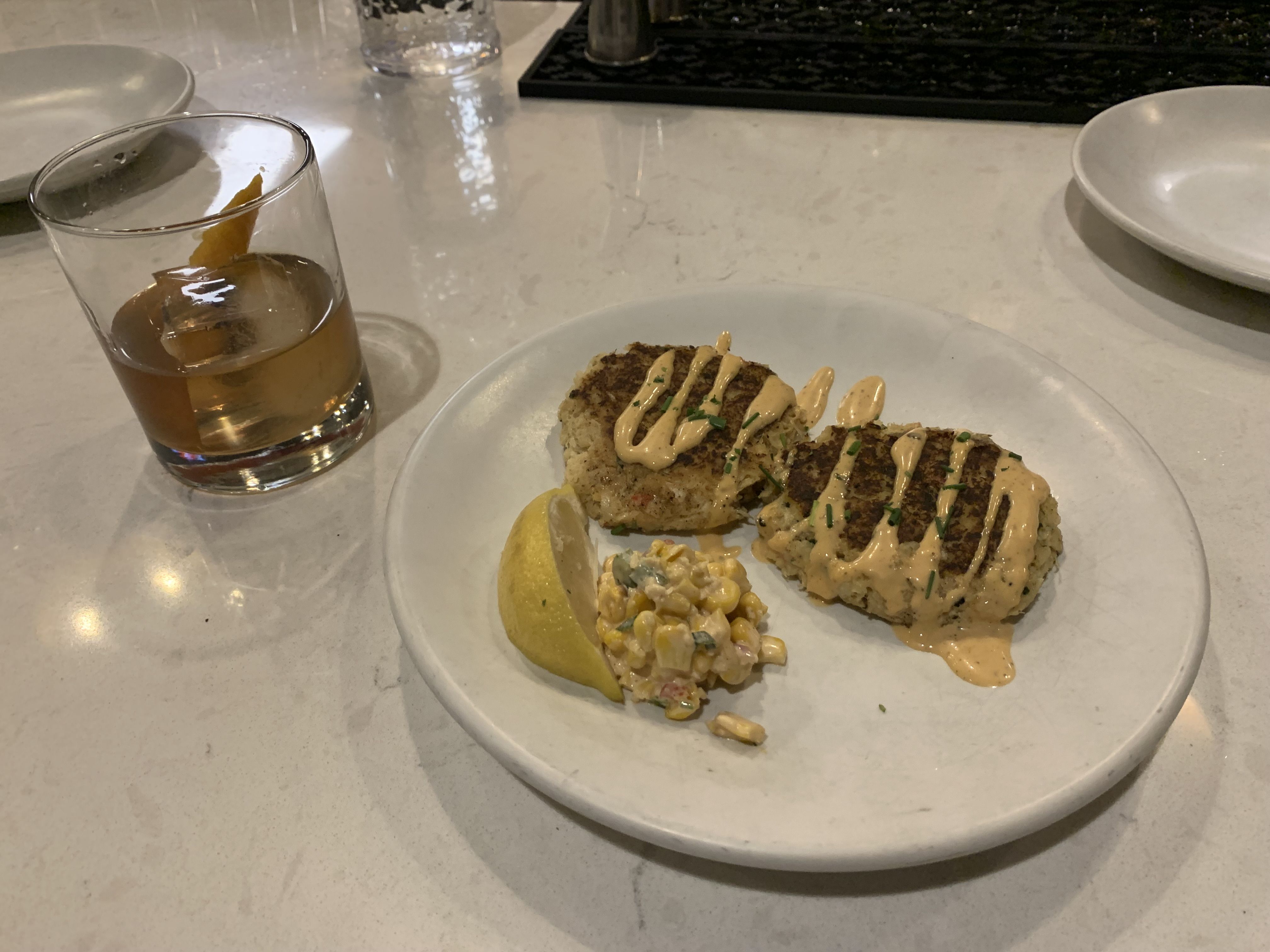 On the menu: Sandwiches, burgers and entrées like penne pasta in a Creole cream sauce and a bacon-wrapped fillet with blue-cheese sauce.
Don't sleep on the drinks or apps here. Cheers has a lengthy starter menu with items such as roasted poblano goat cheese dip and New Orleans BBQ shrimp.
I went classic and got grilled chicken with chipotle macaroni and cheese and collard greens. Any fellow serious mac and cheese fans out there looking for something new should definitely order this spicy twist as a side.
When and where: 11am-10pm Wednesday through Saturday and 11am-9pm Sunday at 1 W. Center St. in Fayetteville.
3. Kitchen Sink: Drips and dregs
⚖️ An inmate who recently learned she lost her eligibility for parole because of the Arkansas Department of Corrections' misinterpretation of the law that impacted her plea agreement is suing the department. (Arkansas Democrat-Gazette)
🏳️‍⚧️ The federal trial challenging Arkansas' 2021 law that prohibits gender-affirming care for transgender minors will resume in Little Rock today. (Arkansas Democrat-Gazette)
💰 Bentonville, Fayetteville, Rogers and Springdale reported a combined $8.013 million in sales tax in November, a slight increase from last year. (Talk Business & Politics)
4. Twilight zone: the Razorbacks' weird week
Arkansas athletics packed a lot into a short holiday week.
Catch up quick: If a whirlwind of travel, family, napping and pumpkin pie distracted you, here's what you need to know.
Last Tuesday, Razorback lineman Jalen St. John was arrested on an outstanding warrant. Allegedly, he stole a cellphone in March 2021 from which he sent himself $800 through Cash App.
He's been suspended indefinitely.
Basketball head coach Eric Musselman got into a row at the Maui Invitational on Wednesday, Nov. 23. After Arkansas won the game 78-74 in overtime, witnesses say he yelled, "Go f--- yourself," and flashed an "L" for "loser" at San Diego State University fans, who apparently yelled something first.
Musselman then allegedly said something to SDSU's guard Matt Bradley, and Bradley's reaction prompted fans to spill onto the court.
Security was able to head off a fight.
Shortly before kickoff against Missouri last Friday, fans learned that defensive back Myles Slusher had quit the football team.
Not so, according to a now-deleted tweet from Slusher, which seemed to take issue with the word quit: "Everything ain't always what it seem."
Whole Hog Sports reported head coach Sam Pittman said Slusher had quit the team on Sunday, Nov. 20.
Flashback: Slusher was arrested along with teammate Anthony Brown on Nov. 6 for disorderly conduct. Slusher allegedly touched a police officer while Brown was being handcuffed.
Arkansas lost to Missouri 29-27 in its last game of the regular season.
Jamil Walker, strength and conditioning coach for the Razorbacks football team, was fired by Pittman on Saturday, the Arkansas Democrat-Gazette reports.
In March, Walker got a raise to $425,000, and his contract was extended through February 2024.
💭 Worth's thought bubble: As college sports scandals go, Arkansas' top teams are still on medium-low, but the heat is more than fans want. They're counting on a "Phoenix rising" moment for football and for basketball's recent momentum to punch through March Madness.
Athletic director Hunter Yurachek has some hog herding to do. Quick.
This newsletter was edited by Gigi Sukin and copy edited by Carlin Becker.
🦃 Alex stayed in town and had a relaxing Thanksgiving break.
🗣 Worth is listening to a "Fresh Air" interview with Mel Brooks.