Axios Northwest Arkansas
October 21, 2021
Thursdays rock. Go make life happen.
☀️ Today will be sunny with a high near 70.
🎶 Sounds like: Bobby Hebb's song.
Today's newsletter is 893 words — a 3.5-minute read.
1 big thing: Venture capital returns to Arkansas
💸 After largely taking a year off, angels are back in Arkansas. Angel investors.
What's happening: Venture capital invested in Arkansas companies through the third quarter was valued at an estimated $89.7 million. That's up 151% from $35.7 million for 2020.
The numbers, shared with Axios, are from PitchBook, a private equity database company.
Why it matters: Private investment gives startups and young companies resources to grow more rapidly, often before sales can catch up with the need to expand.
Since the investment usually comes with both risk and potential, investors stand to make a higher return.
By the numbers: An estimated 77% of the statewide total was invested in Northwest Arkansas companies in the first three quarters of the year.
Companies in the Little Rock metro, which includes North Little Rock and Conway, received the rest.
The number of deals in Arkansas remains low with only 18 so far this year in NWA and 5 in the Little Rock metro.
Still, the value of deals for 2021 is at an all-time high and will end well over the $71 million reported in 2019.
Zoom out: While investments in Arkansas slowed during 2020, they didn't miss a beat at the national level.
Total deal value in the U.S. through the third quarter of this year is estimated to be $54.7 billion, up about 24% from $44.2 billion in 2020.
Venture capital deals in Austin, Texas — a metro many compare with NWA — were valued at $3.78 billion so far this year.
Zoom in: The leader in NWA is Fayetteville's AcreTrader, a company that helps consumers invest in shares of farmland. The company has received about $18 million in venture capital this year, which is below PitchBook's estimate of $22 million.
AcreTrader's investor relations team told Axios the anomaly is probably due to how some of the company's investments (on behalf of its consumers) get reported in the news and then are inadvertently added to data used by PitchBook.
💭 Worth's thought bubble: Economists, entrepreneurs and those who consult entrepreneurs have told us there aren't enough investments made in NWA companies.
Given the disparity between values, our region has a long way to go to be competitive with economies at high-tech hubs across the country.
2. Trolling Austin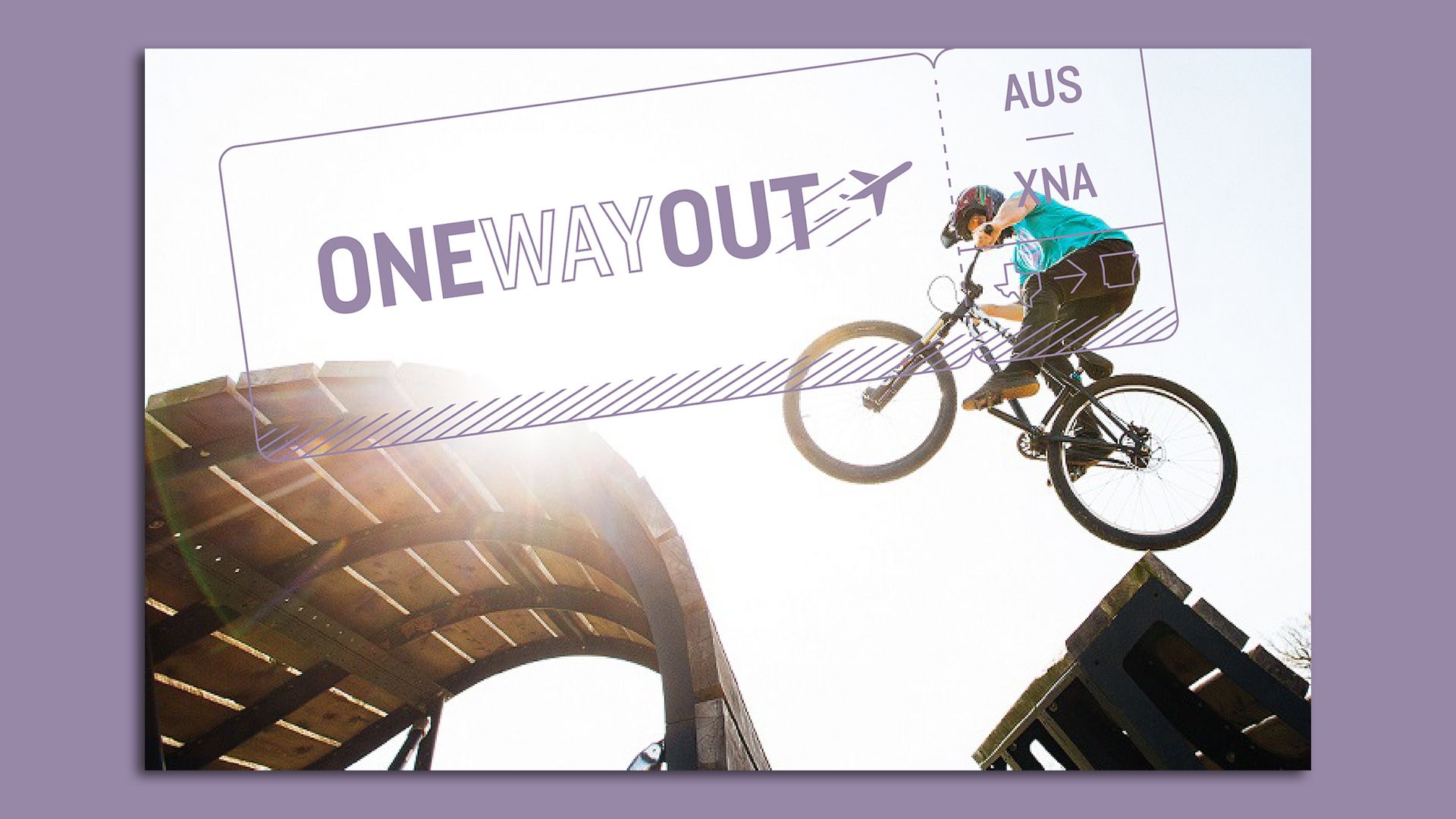 OZ Brands is offering to buy 10 Austinites a one-way ticket to paradise.
What's happening: The Bentonville-based company is accepting applications through Oct. 29 from residents of Austin, Texas, to win an airline ticket to XNA, a $350 Visa gift card and a $150 gift card from Ropeswing Hospitality (The Preacher's Son, Pressroom, Sunny's). The promotion is called One Way Out.
Applicants must be 18 or older and provide basic contact information.
Entries will be judged on their 250-word essays that answer: "Why do you need a break from Austin?"
Originality, humor and creativity are encouraged.
Context: The gimmick, of course, is the one-way ticket because "... once visitors see the hidden gem of the Northwest Arkansas region, they won't want to leave!"
Why it matters: There are an estimated 10,000 open jobs in NWA and not enough people to fill them.
Workers in Austin — especially those in tech fields — are coveted by NWA recruiters and economic developers. Getting them to relocate here is seen as a win-win due to the high quality of life.
Flashback: The Northwest Arkansas Council recently launched a snarky ad campaign in various markets, including Austin, to encourage residents to move to NWA.
What to watch: Winners will be announced Nov. 5.
3. A facelift for the community center
4. A boost for mental health services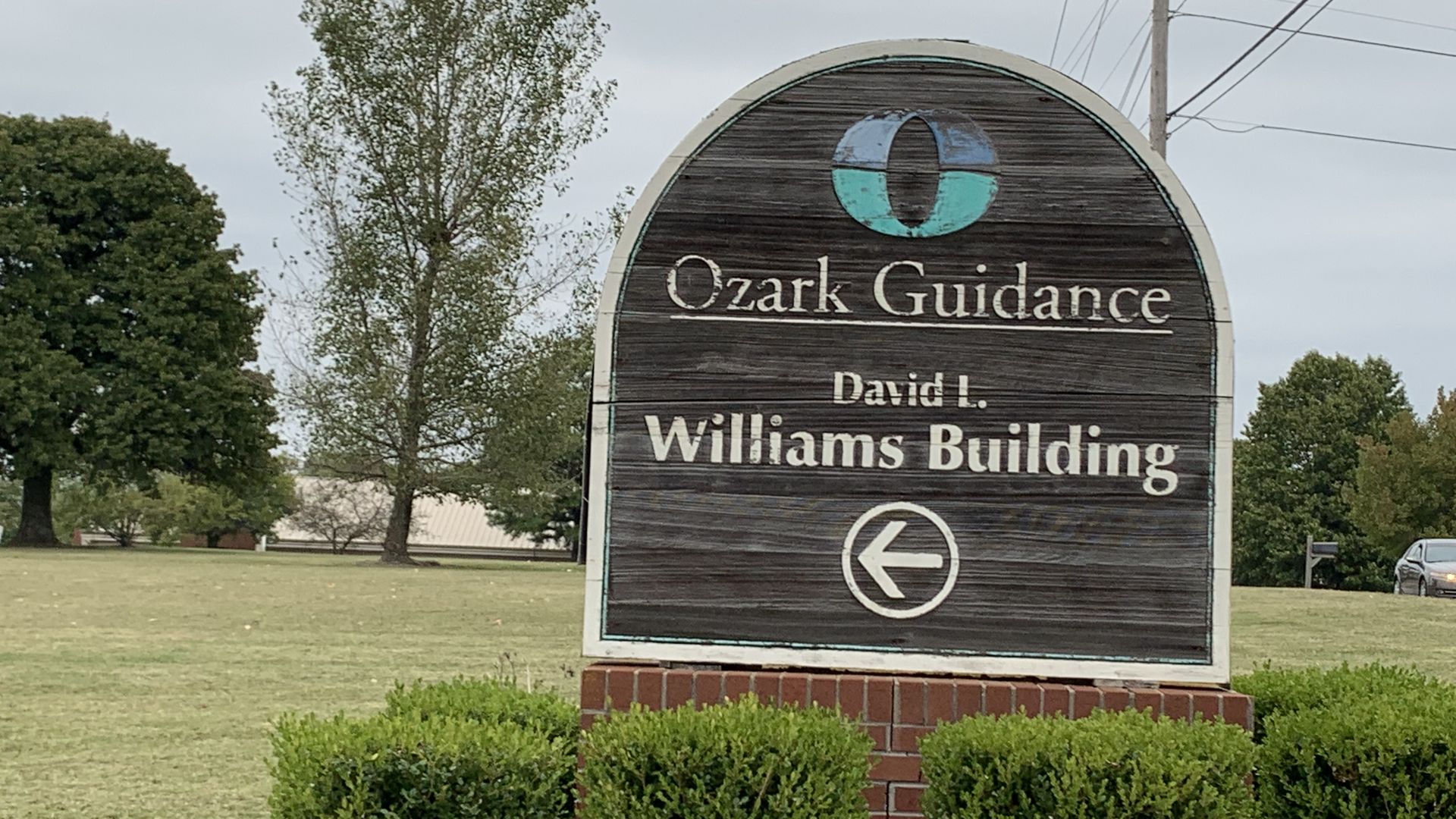 Springdale-based Ozark Guidance has received a $5 million grant to expand mental health services.
Why it matters: Ozark Guidance, which serves eight counties and operates in more than 150 schools, will use the money to focus on individuals with serious mental illnesses, children with serious emotional disturbances, and people with co-occurring mental illness and substance use disorders.
The money will help the nonprofit hire more staff and pay for training and technology.
Context: Ozark Guidance is one of 231 community health centers across the U.S. to receive a grant from the Substance Abuse and Mental Health Services Administration. Currently, SAMHSA is giving out a total of $825 million, which was announced earlier this year.
Threat level: Funding for mental health services is especially needed in light of the pandemic, which has been particularly hard on people with mental illnesses, according to SAMHSA.
5. 💀 1 fun thing: A Halloween bike ride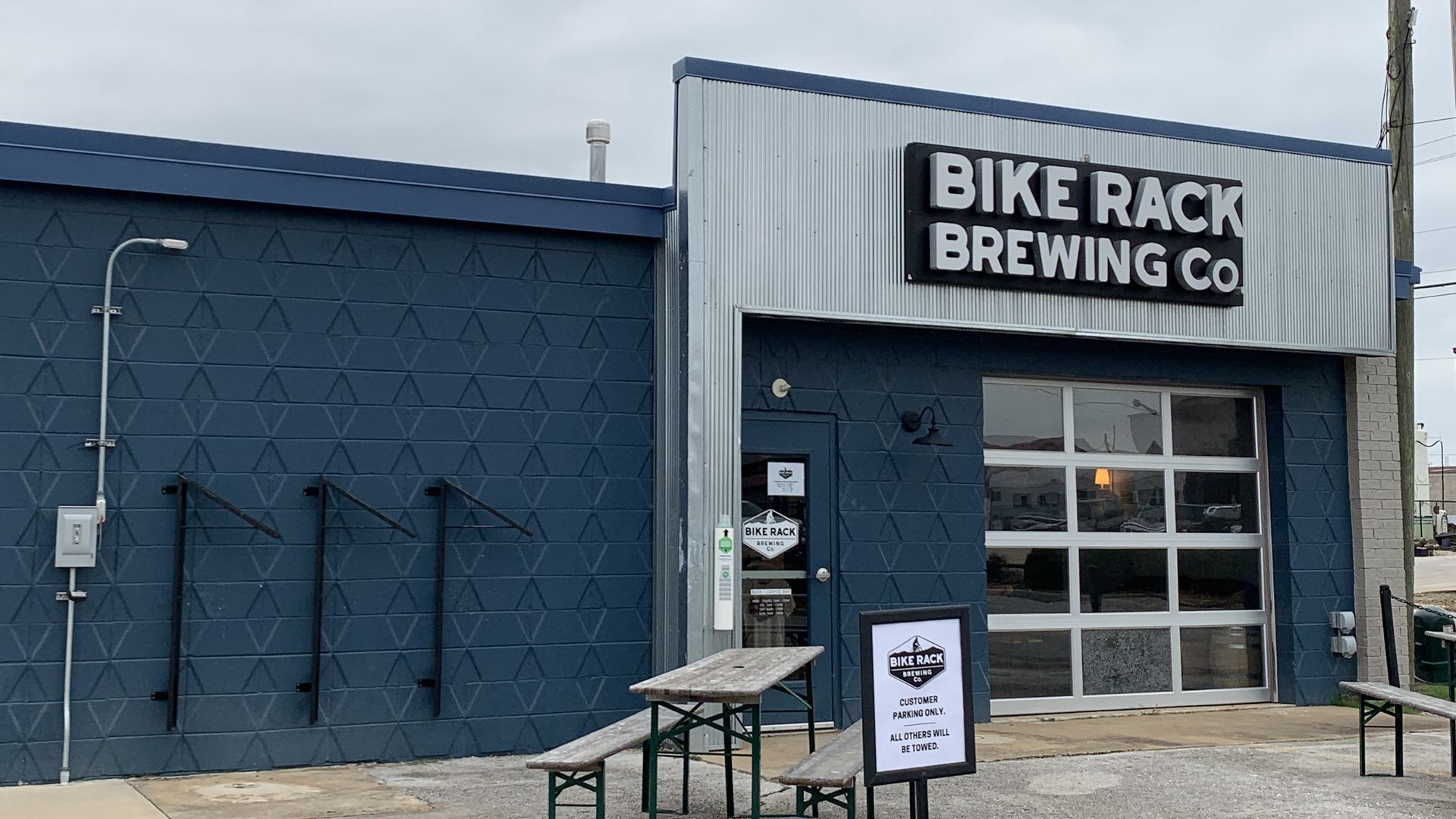 🚴🏻‍♀️ Leave it to NWA to make bike riding festive.
What's happening: Springdale Bike Club is hosting a bike ride this evening through downtown Springdale. And they want you in your Halloween costume. Feel free to decorate your bike, too.
And after the bike ride, there will be beer and a costume contest at Bike Rack Brewing.
Details: Meet at 6pm at Bike Rack, ride, come back to Bike Rack at 7pm.
📺 Alex is reading about Netflix employees walking out over the company's handling of the latest Dave Chappelle special in The New York Times.
🚴‍♂️ Worth is reading how an Australian cyclist celebrated the 30th anniversary of Nirvana's "Nevermind" using Strava.