February 23, 2022
Honk, honk. It's Wednesday.
🚙 Welcome to a special transportation-focused edition of Axios Northwest Arkansas.
Sounds like Willie Nelson.
🌨 Today's weather: You might want to stay off the road. Sleet mixed with possible freezing rain after 9am.
Today's newsletter is 875 words — a 3.5-minute read.
1 big thing: Creating the Silicon Valley of transportation
Arkansas is calling dibs on a sexy new industry.
What's happening: Today a group of organizations — including Walmart, J.B. Hunt, FedEx and the University of Arkansas — announced their collaborative support to make the state a leader in "next-generation transportation."
The term covers everything from electric vehicles to autonomous drones to flying cars to apparatus not yet invented.
Driving the news: This comes a day after Gov. Asa Hutchinson signed an executive order to create the Arkansas Council on Future Mobility. (See story No. 2.)
Why it matters: Establishing Arkansas as a hub for high-tech industries will continue broadening its economy, attracting talent and help further grow an entrepreneurial ecosystem.
The organizations claim Arkansas will be a global transportation leader by 2030, but spokespeople who Axios talked to couldn't offer concrete examples of what will happen in the next eight years to achieve that goal.
The plan is to lay the groundwork for the industry to thrive through collaboration with private industry, government and academia, they said.
Of note: One group member, the Runway Group, owned by Steuart and Tom Walton, has already made a "multimillion-dollar" investment in the initiative, according to a news release.
By the numbers: The companies say that if Arkansas built an original equipment manufacturing facility to make needed items for the industry, it would create $9.9 billion in economic activity and could add 7,000 jobs.
A 2019 study claims the flying car sector alone could be a $1.5 trillion global market by 2040.
State of play: Next-generation transportation makes sense for Arkansas. The state is home to some of the largest trucking fleets in the U.S., and it's more-or-less in the geographic center of the country, so it's able to serve both coasts as well as the North and South.
The state's three largest companies alone manage nearly 30,000 semi-trucks, requiring logistics know-how ideal for fostering talent in supply chain management.
Lithium, a key ingredient in batteries, is mined from the Smackover Formation in south Arkansas, and a new steel plant will be built in northeast Arkansas.
The intrigue: The group claims Advanced Air Mobility (AAM), which uses aircraft to move cargo and people, will be yet another trillion-dollar industry and just may be a partial solution to the current supply chain and labor shortage challenges. The market could add 4,000 STEM jobs in the state by 2045.
Go deeper: Read the whole story
2. Governor reveals council and priorities
In a press conference yesterday, Gov. Asa Hutchinson provided more details about the Arkansas Council on Future Mobility.
The group is an advisory council focused on attracting businesses, startups and creators to the state.
What they'll do: Hutchinson wants the group to:
Identify state laws and regulations that are barriers to new mobility.
Make policy recommendations.
Get federal funding for the industry.
Assess workforce needs so there's a talent pipeline.
Create economic incentives.
Who will serve: Cyrus Sigari, managing partner for venture capital firm UP.Partners, will chair the council. Members include:
Tony Aquila, CEO of Canoo
Chad Causey, executive director of Arkansas Aerospace & Defense Alliance
Jami Cook, director of Arkansas Department of Public Safety
Lorie Tudor, state secretary of transportation
Tom Ward, executive vice president at Walmart U.S.
What's next: Hutchinson said the council's first report is due on Nov. 30.
3. 🔌 Where you can charge up
A couple dozen electric charging stations exist across Benton and Washington counties.
What's next: Arkansas will receive more than $54 million for electric vehicle infrastructure funding over the next five years, according to the U.S. Department of Transportation.
Context: The infrastructure law Congress passed last year includes more than $4 billion for electric vehicle infrastructure across the country.
States must submit a plan to the federal government before they can access the money.
4. Embracing biking and walking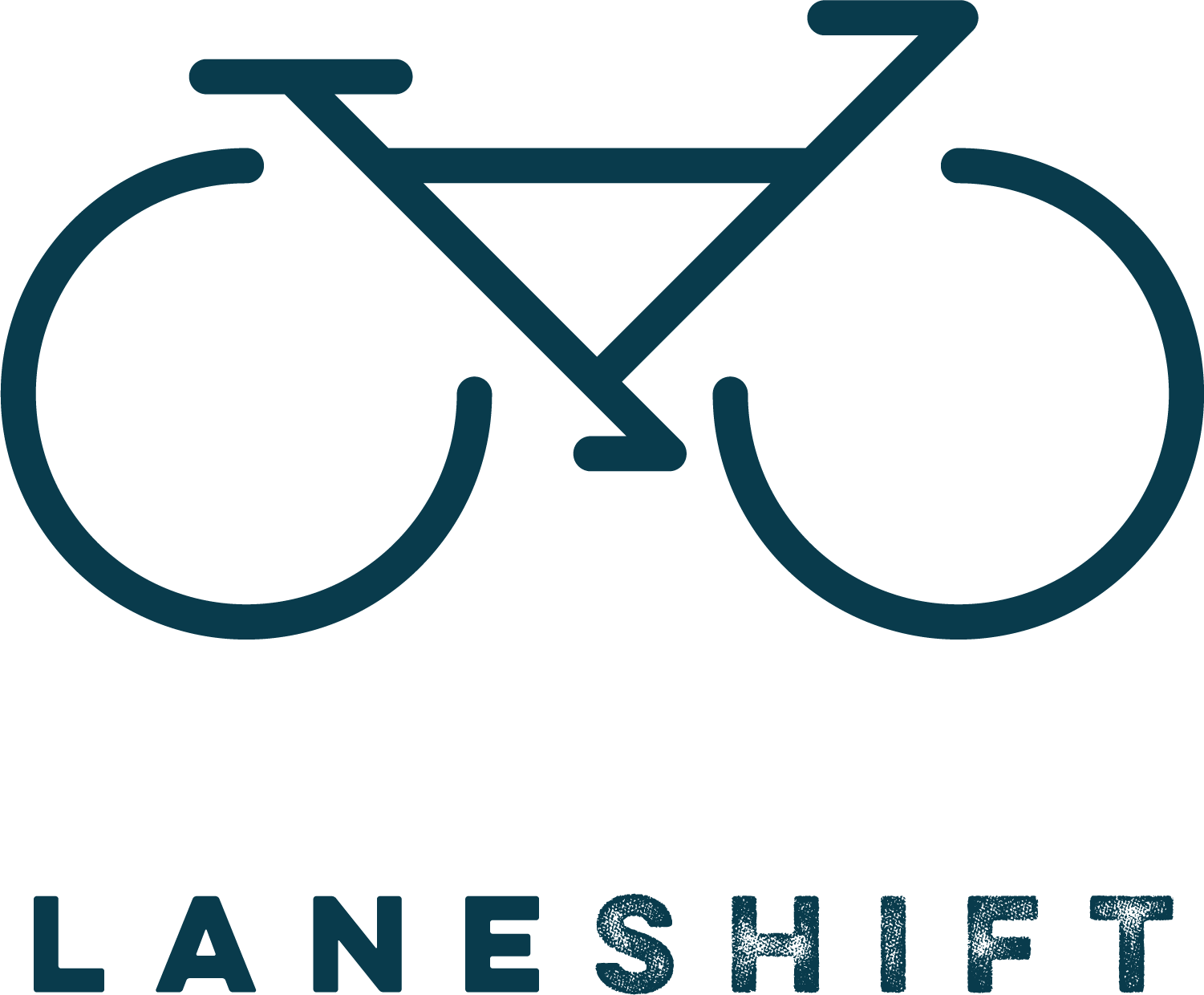 Fayetteville-based consultancy LaneShift has spent the past five years focused on helping cities embrace "active transportation," such as cycling or walking.
Why it matters: The goal is for people, and therefore communities, to be healthier, LaneShift founder and CEO Ryan Hale tells Axios.
What they do: LaneShift is particularly focused on education, for stakeholders both inside and outside NWA. People from Missouri and other parts of Arkansas have regularly attended professional development programs hosted by the company, Hale says.
For example, LaneShift will host four four-day academies this year focused on how and why to make communities more pedestrian-friendly, and bicycle-friendly, meant for local stakeholders such as city engineers and developers.
Hale says more developers see that residents want to live and work in places where they can easily walk or bike to get coffee or go to restaurants.
5. 🔋 East Arkansas lands electric vehicle maker
Electric car maker Envirotech Vehicles said it will build its first U.S. manufacturing facility in Osceola, Arkansas Business first reported.
It's the same city in northeast Arkansas where U.S. Steel said it will build a $3 billion steel mill.
Why it matters: Manufacturing heavy goods like electric vehicles creates jobs and opens opportunities for more manufacturing of similar products in the state.
By the numbers: The facility the company purchased is 580,000 square feet and is expected to create 800 jobs.
The company said the project will cost $80 million over the next five years.
Flashback: In November, electric vehicle maker Canoo said it plans to relocate its headquarters to Bentonville from Texas, with a research and development center in Fayetteville.