Axios Northwest Arkansas
April 25, 2022
Good morning, and happy Monday.
☀️ It's looking like a mostly sunny day with highs in the mid-60s.
🚨 Situational awareness: Crystal Bridges founder, Alice Walton, and chair, Olivia Walton, were featured on CBS Sunday Morning yesterday, showing off the museum and all the beauty that makes up NWA.
Today's newsletter is 815 words — a 3-minute read.
1 big thing: NWA hotels heat up for September events
If you prefer watching golf over music, you'll end up paying more for a hotel room in September, an Axios Northwest Arkansas analysis shows.
Driving the news: Last week, organizers announced the three-day Format festival will be held in Bentonville from Sept. 23-25, overlapping with the Walmart NW Arkansas LPGA Championship in Rogers.
As many as 10,000 people are expected to attend the Format festival.
Attendance at the LPGA event in the past was estimated to hit up to 20,0000 people.
The big picture: Event promoters usually strike deals with hoteliers to get preferred rates for the dates of an event.
Most rates booked through the Format's website are better than what can be found online, but not all.
By the numbers: Bentonville's Holiday Inn Express will run $179 per night if your friends come to the Format festival and $238 per night for those who want to see the LPGA.
Yes, but: Those booking a room at the Avid in Rogers will save $21 a night if they make their reservations off the Format's website.
The lowest average price per night from Sept. 22-26 in our analysis is nearly $152.
NWA has about 10,000 hotel rooms available on any given night, Kalene Griffith, president and CEO of Visit Bentonville, told Axios. That doesn't include Airbnb or Vrbo, which are booking out quickly through Format's website.
Griffith estimates there are about 800 Airbnb and Vrbo properties in Bentonville and Bella Vista, but she didn't have a count from the companies.
The intrigue: Courtyard by Marriott in Bentonville is already sold out for the weekend, and rooms at 21c Hotel are reserved for Format attendees.
Glamping is also an option — starting at $1,000, plus a $300 fee — for those seeking the full festival experience but with flushable toilets and shower access. The price of the pass isn't included in camp packages.
2. Hospice organization buys Lowell spot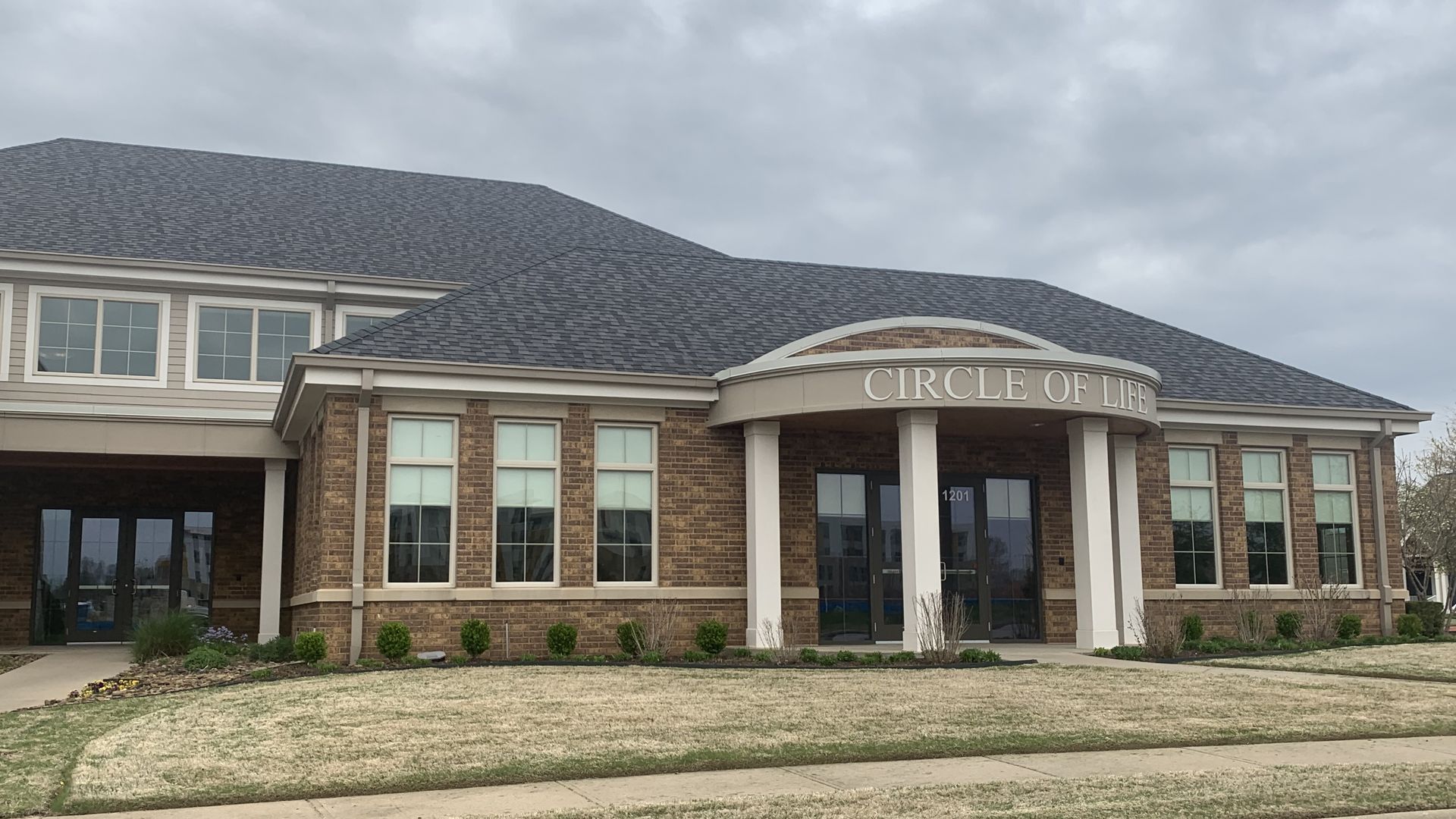 Circle of Life Hospice plans to build a new facility for its outpatient services in Lowell, the nonprofit announced this week.
Why it matters: Circle of Life, which has hospice homes in Bentonville and Springdale, has outgrown its home-service facility in Springdale because of NWA's population increase, board chair Hector Gonzalez said in a news release.
Yes, and: The new building will include office and meeting space for doctors, nurses, certified nursing assistants, social workers, chaplains and volunteers, as well as warehouse space for medical equipment and supplies.
Details: Circle of Life purchased nine acres of land at the corner of Goad Springs Road and Metro Plaza for $2 million, and construction is expected to start within a year, Talk Business & Politics reported.
What's next: Circle of Life will launch a capital campaign to raise money for the new building.
3. Kitchen Sink: News splash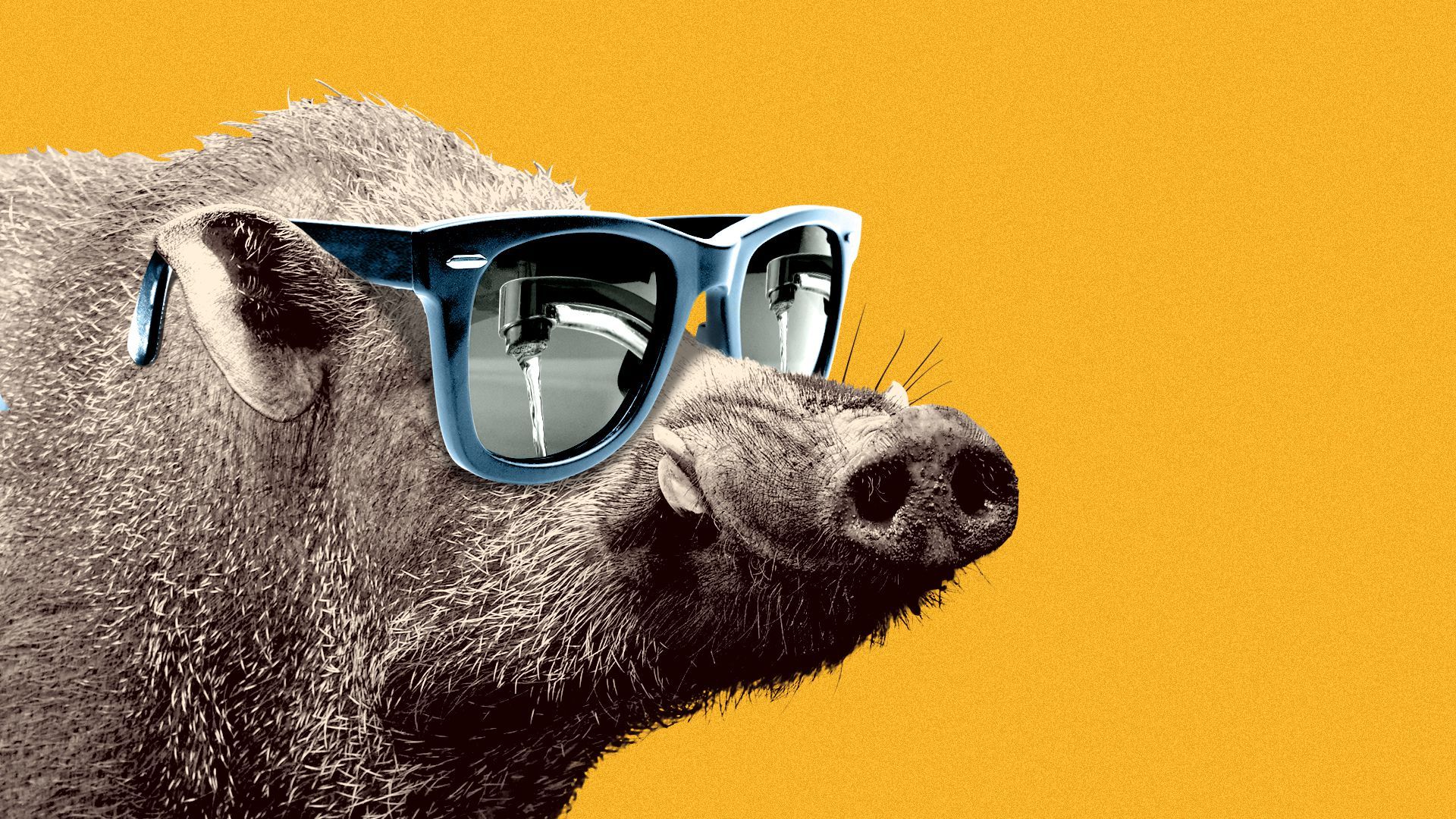 🏠 Gov. Asa Hutchinson plans to refuse federal rental assistance. (Arkansas Democrat-Gazette)
🎸 Garth Brooks performed in Fayetteville on Saturday. See him talk with a local reporter. (40/29)
🪓 Ozark Sportsman Supply, Ozark Outpost and The Flying Iron Axe House in Tontitown will be rebranded to Ozark Sportsman, an indoor shooting range, retailer and corporate event center. (Talk Business & Politics)
💰 The deadline to apply for state assistance for damage from the March 30 tornado is May 6. Applications are available at the Springdale Recreation Center. (Northwest Arkansas Democrat-Gazette)
4. NWA Big Macs cost more than in New York
The rising cost of food is eating into everyone's budget.
Driving the news: Fast food menu prices are up 7.2% year-over-year, according to the National Restaurant Association.
The big picture: Prices are mainly driven by the rising costs of food and labor.
The Big Mac Index shows the price of McDonalds' signature sandwich has risen 40% over the past decade.
Where wages are higher, the cost of a Big Mac generally goes up.
Details: In Austin, Texas, where the minimum wage is $7.25 an hour, a Big Mac is $3.75.
A Big Mac in San Francisco, where the minimum wage is $16.32 an hour, is $5.79.
In New York City, where the minimum wage is $15 an hour, a Big Mac can be found on Broadway for $4.95.
But, but, but: In NWA, where the minimum wage is $11 an hour, the price of the signature sandwich (no sides) is $5.19. That's nearly a quarter of a dollar more than in Manhattan.
5. Mountain bike to the max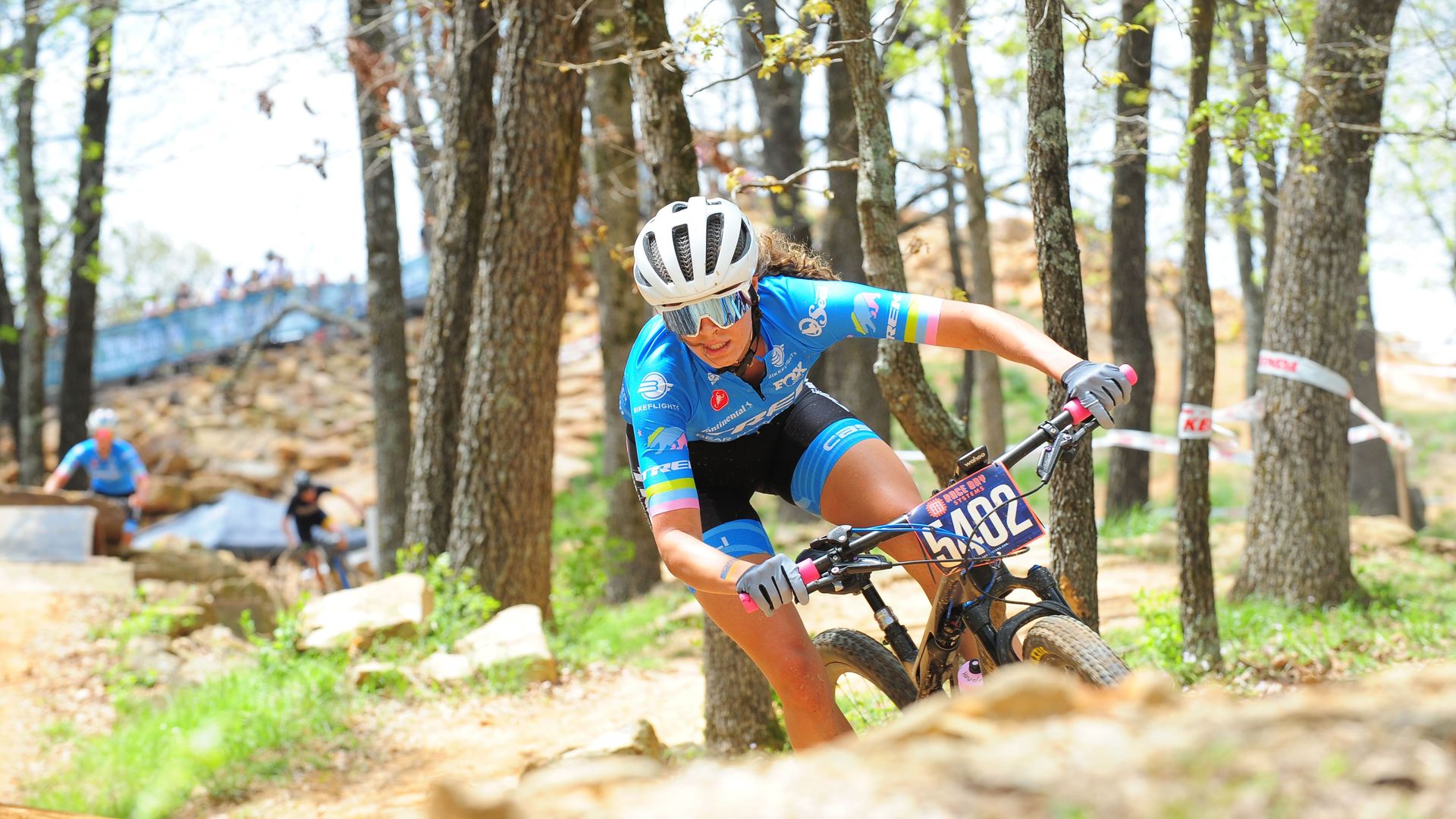 High winds Saturday and a threat of storms Sunday made for exciting mountain bike racing at Fayetteville's Centennial Park.
What happened: The U.S. Pro Cup's top performers, elite women and men were scheduled to race on Sunday afternoon, but instead raced late Saturday.
One of the most exciting features on the track, a 5- to 6-foot drop off "Oz Mountain," was closed due to high winds. Riders instead took a bone-jarring, stair-step decline on each lap.
The bottom line: In all, about 300 riders from ages 8 to 66 participated in the four-day event. (See full race results.)
See more pictures from the event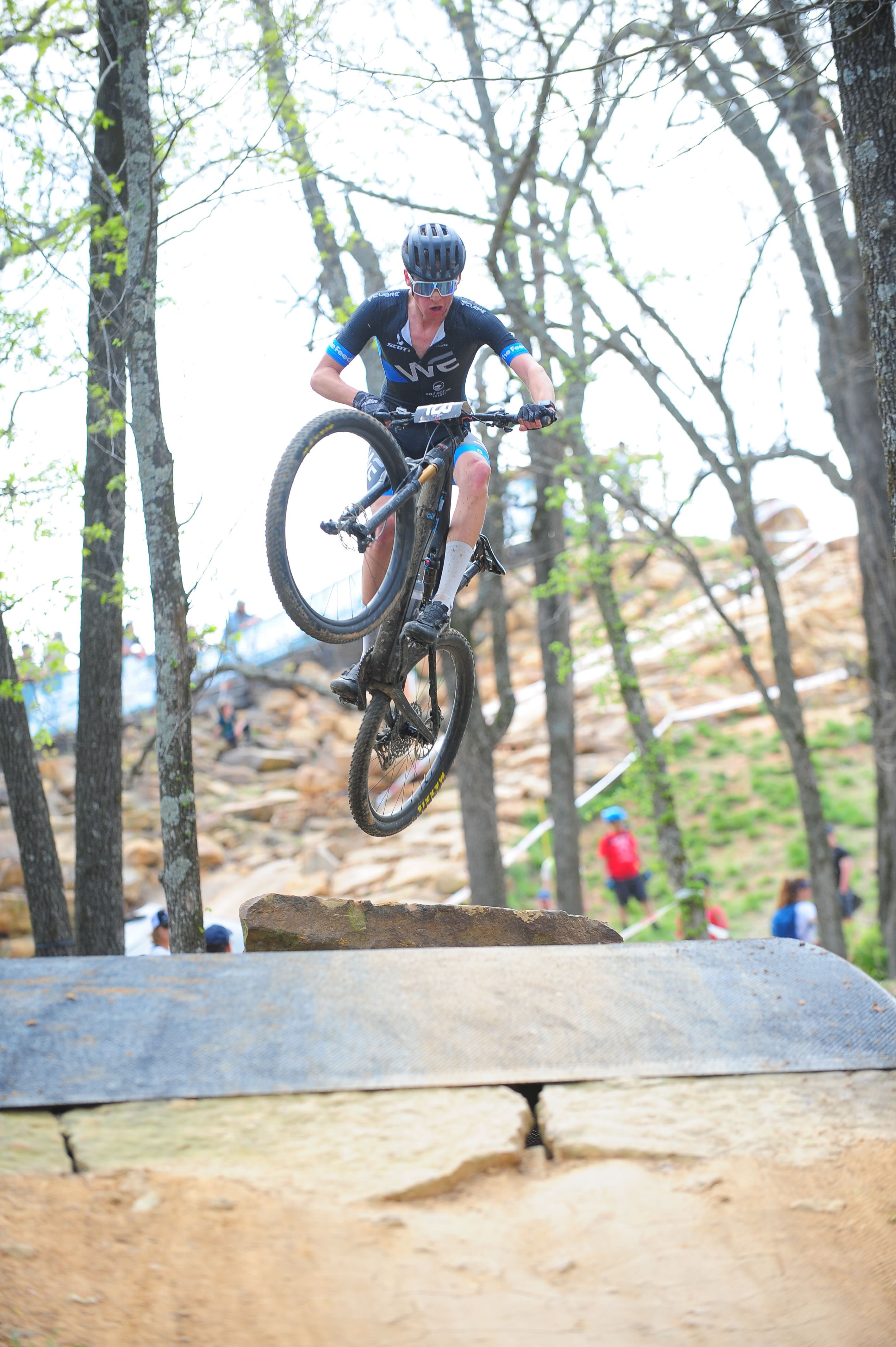 🎧 Alex visited "'The Dirty South" at Crystal Bridges over the weekend, and you should too.
☀️ Worth is shopping for a sun hoodie after getting a bit sunburned this weekend.