Axios Northwest Arkansas
April 20, 2022
Well, hello. Nice to see you on a Wednesday.
⛈ Prepare for a rainy day with scattered thunderstorms.
👀 Looking for a change? Check out our local job board.
Today's newsletter is 932 words — a 3.5-minute read.
1 big thing: The primary election, explained
Since Northwest Arkansas is gaining an estimated 30 people per day, we're providing some insight into Arkansas' election rules — and a refresher for those who've been here a while.
What's happening: The Arkansas primary election to select nominees for the November general election is May 24, with early voting beginning on May 9.
Why it matters: Primaries typically have low voter turnout, but voting in every election is the best way to make sure your voice is heard on issues you care about.
On the ballot: Candidates for U.S. Senate and the House of Representatives.
State-level races for governor, lieutenant governor, attorney general, secretary of state, state treasurer, state auditor, commissioner of lands and the Arkansas Supreme Court.
Various county offices.
All 100 state representative seats and all 35 senate seats.
The intrigue: The entire senate is up for a vote due to redistricting following the U.S. census.
Catch up quick: Arkansas has an open primary, meaning registered voters can choose to participate in either the Democrat or Republican primary, regardless of which party they're registered with.
Voters can search for information on candidates by their name or the county where they live.
A voter can choose a non-partisan ballot, but it only lists judicial or prosecuting attorney candidates and special issues.
But, but, but: If there is a primary runoff, a voter will only be permitted to vote for the same party they voted for in the primary, Daniel Shults, director of the state board of election commissioners, tells Axios.
By the numbers: In 2020, there were 1.8 million registered voters out of just more than 3 million Arkansans. The population number includes those too young to vote.
Over the past decade, between 20% and 40% of registered voters turned out for primary elections.
Between 50% and 67% of registered voters typically turn out for general elections.
Have questions about elections in Arkansas? Email, and tell us what you want to know.
2. Salvation Army to expand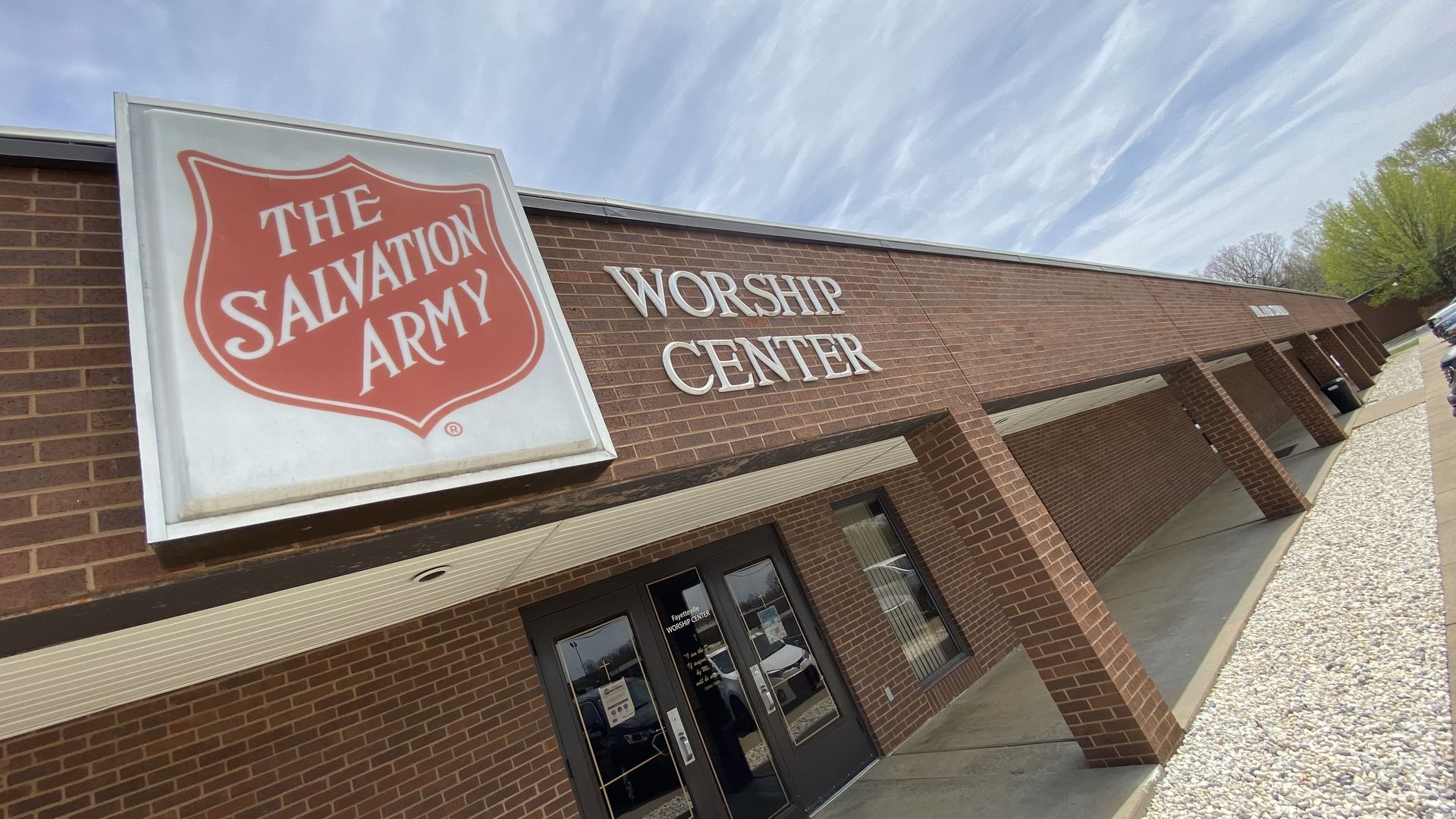 The Salvation Army of Northwest Arkansas has a $1.2 million expansion project underway, the Fayetteville Flyer reports.
Why it matters: Fayetteville has a sizable homeless population, and the shelter will be able to house nearly twice as many people.
Details: The women's dorm will increase from eight to 18 beds, and the men's dorm will increase from 12 to 18 beds.
The shelter's drug and alcohol recovery program will expand from 20 to 26 beds.
The project also includes a new computer lab and an expanded dining area.
Yes, and: Work started on the project Monday, according to the Salvation Army's Facebook page.
3. Kitchen Sink: in other news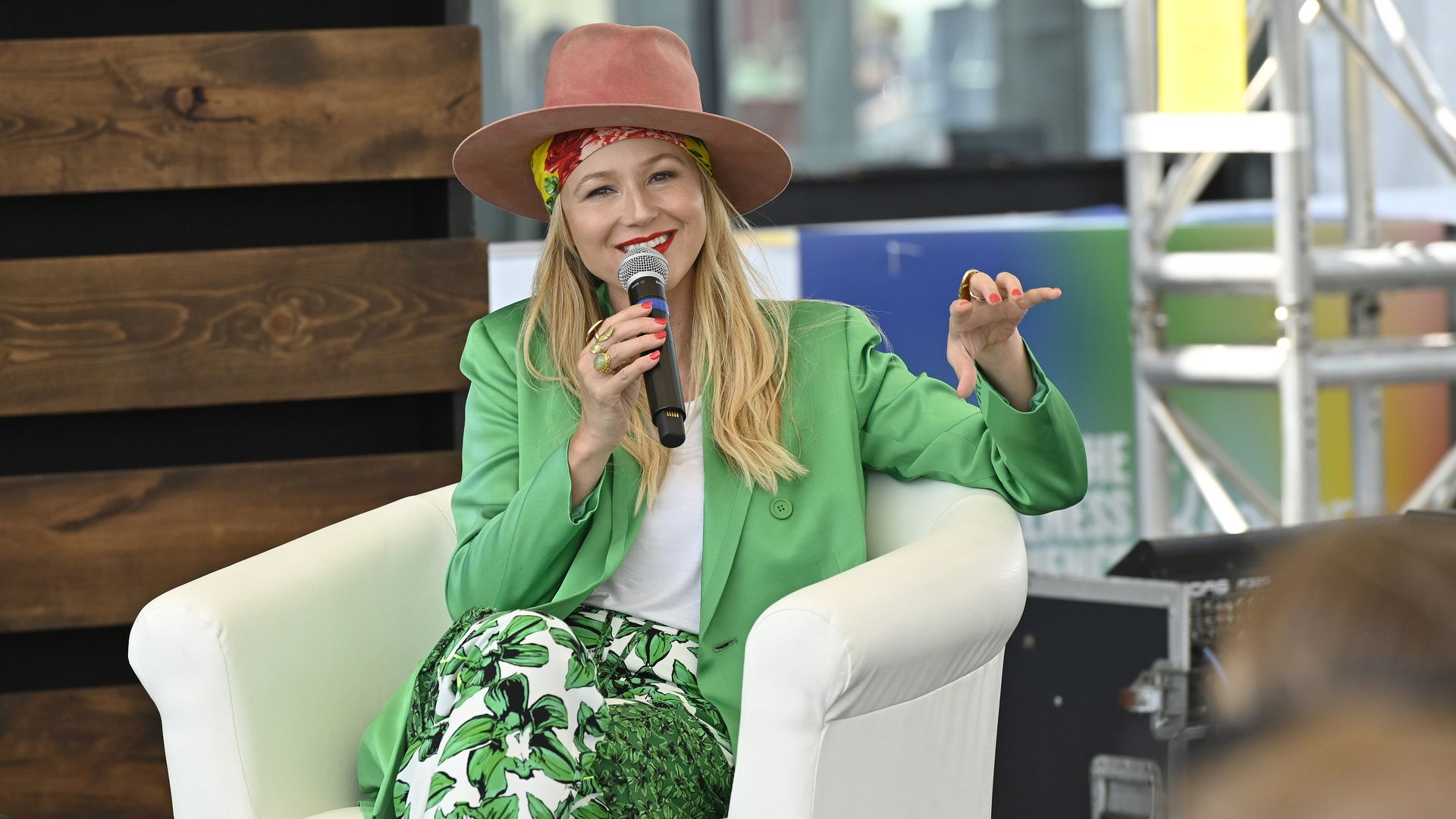 🎤 Musician Jewel will speak to students at Thaden School in Bentonville on Thursday. (5 News)
🎓 Bobby Bones will receive an honorary doctoral degree from the University of Arkansas. (University of Arkansas)
📈 Sales and earnings are up at J.B. Hunt. (Talk Business & Politics)
⚖️ Huntsville school officials will not be charged for not immediately reporting accusations of sexual abuse among boys on the junior high school basketball team. (Northwest Arkansas Democrat-Gazette)
👮 The Washington County Sheriff's Office hired Arkansas' first Marshallese police officer after a law change that allows people who aren't U.S. citizens — but legally live here under a compact of free association — to be police officers. (KNWA)
The U.S. has a compact of free association with the Marshall Islands, and Springdale is home to approximately 12,000 Marshallese people.
4. 🛒 Our top grocers
Walmart dominates grocery sales in Northwest Arkansas, with Walmart stores, Walmart Neighborhood Markets and Sam's Club accounting for 79% of the market share in the region, according to data from Chain Store Guides, LLC.
Yes, and: Harps stores hold their own, accounting for 10.2%.
Zoom out: Walmart also leads sales in the Little Rock region, but not by as much. Its portfolio of stores accounts for about 51% of the market share.
Where we shop:
Worth's kitchen is stocked primarily by Walmart Neighborhood Market with some occasional stock-ups on soaps, toothpaste and snacks from Sam's Club.
Alex is contributing to Aldi's 1.8% of market share. She likes that it's basically the TJ Maxx of grocery stores, where you can find great deals and possibly a random household item. She also shops at Walmart Neighborhood Market.
5. Walmart looks to green hydrogen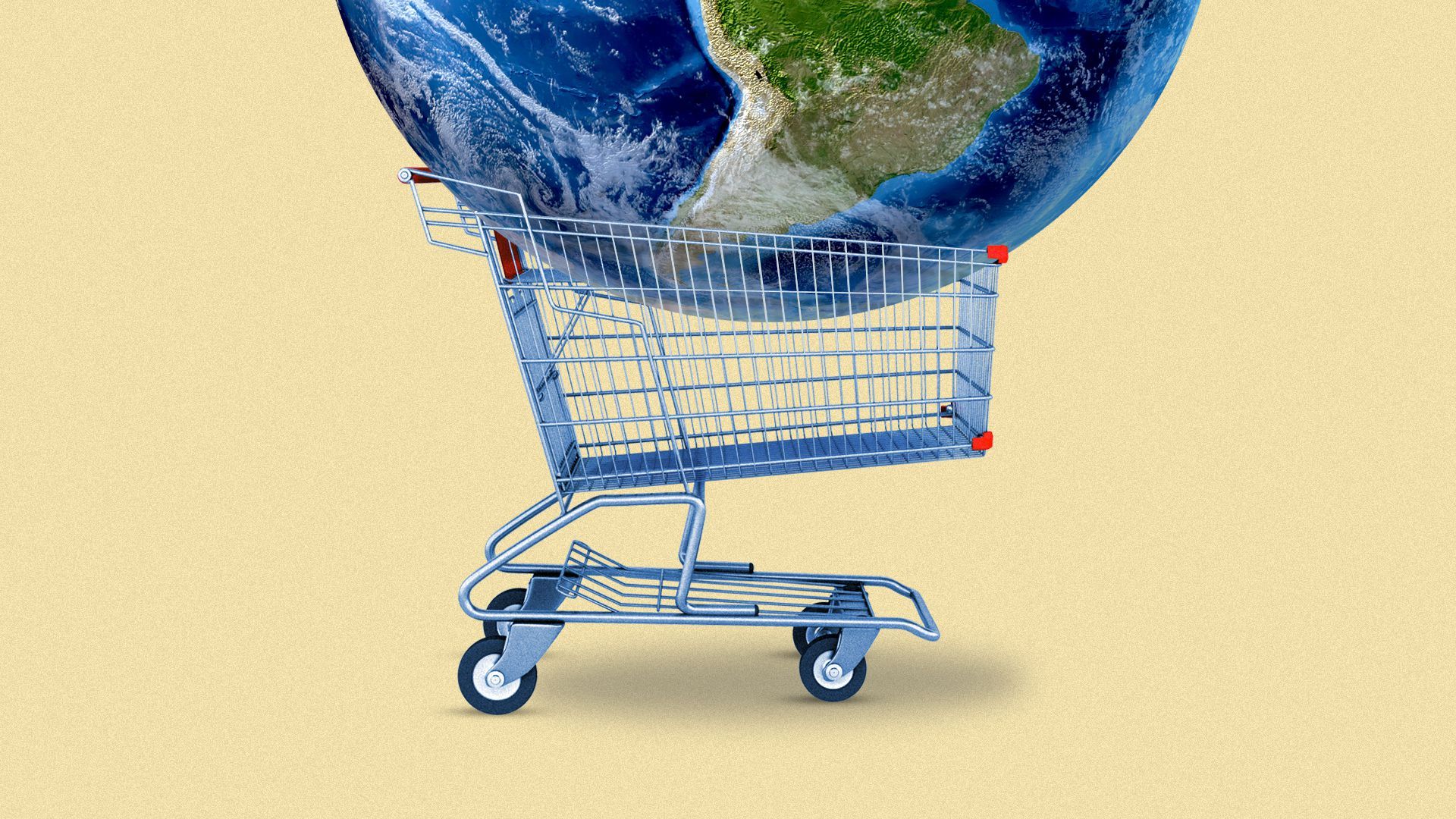 Walmart has agreed to an option to buy up to 20 tons of green hydrogen from Plug Power — enough to power 9,500 lift trucks — the companies announced Tuesday.
Why it matters: Walmart is using hydrogen fuel at some of its distribution and fulfillment centers, but the agreement marks the first time the retailer will be specifically sourcing green hydrogen, writes Axios' Alan Neuhauser for Axios Pro Climate Deals.
The details: Plug Power will only be able to start supplying the green hydrogen once its plants are up and running.
Its plant in Georgia is expected to begin producing green hydrogen at the end of this year. Until then, it is providing Walmart with "gray hydrogen" sourced from natural gas and industrial waste.
Catch up quick: Green hydrogen uses renewable energy to power the electrolysis process that separates hydrogen and oxygen atoms. Other colors, such as blue and gray along the "hydrogen rainbow," are less climate-friendly.
Reality check: Producing hydrogen with renewable energy remains relatively costly — last year, it cost about twice as much as other methods.
Of note: Even as Walmart's labor practices continue to attract scrutiny, the company has announced relatively ambitious goals to reduce its emissions, including taking steps to reduce emissions along its supply chain.
Sign up for a 14-day free trial of Axios Pro.
🍽 Alex is ready to try the Delta Biscuit Co. food truck.
📚 Worth is reading "Real Tigers" by Mick Herron. 🕵🏻‍♂️
If you enjoyed this newsletter, share it with a friend, and help them get smarter, faster.