October 01, 2021
It's Friday again.
🌦 Weather: Chances of rain with highs in the 80s today through Sunday.
⚡️ Situational awareness: The New York Times reports that 91% of Tyson Foods' U.S. workforce is fully vaccinated.
🧑‍💻 Note to readers: Don't forget to fill out our survey about working from home.
Today's newsletter is 920 words — a 3.5-minute read.
1 big thing: Bella Vista bypass opens
Starting today, drivers can use the long-awaited, new Interstate 49 Bella Vista bypass, which links 265 miles of interstate between Fort Smith and Kansas City, Missouri.
Why it matters: If you've ever tried to drive south from north Bella Vista (a constant thorn in Alex's side), you know you have to allot plenty of time to sit in traffic that lets up as soon as you get on the interstate or to Walton Boulevard.
And you've probably noticed that a good chunk of that traffic is trucks that would likely rather be moving along the freeway than stuck by a Starbucks.
The new bypass will keep drivers trying to get to and from Missouri on I-49 instead of having them drive through town.
Context: This project has been a long time coming. Arkansas, Missouri and federal transportation officials have discussed the need for a Bella Vista bypass for more than 25 years. Construction started in 2011 and cost more than $220 million, according to the Arkansas Department of Transportation.
A portion of it — the section connecting U.S. 71/I-49 to Arkansas 72 near Hiwasse — opened in 2017.
State of play: About 22,000 vehicles a day travel through Bella Vista on U.S. 71 near the state line, and about 18% of those vehicles are trucks, the Northwest Arkansas Democrat-Gazette reported this spring.
Yes, but: The bypass is only one piece in relieving the Bella Vista traffic. In a 2017 study, the Arkansas Department of Transportation proposed ideas like an eastern connection with a new interchange at Northeast J Street and auxiliary lanes on U.S. 71.
2. 🎡 The Benton County Fair is back
It's that time of year. The Benton County Fair kicked off Tuesday and runs through Saturday.
What's happening: In addition to your usual fair food and rides, expect live music from Funk Factory and 412 West, a goat costume contest and a gardening expo. See a full schedule of events and activities here.
Details: Benton County Fairgrounds, 7640 SW Regional Airport Blvd. in Bentonville. Gates open at 9am each day.
3. Mapped: Employer vax requirements
💉 "Have you been vaccinated?" may soon be asked in job interviews.
What's happening: Data from Indeed suggests more employers across the nation are listing a COVID-19 vaccination as a requirement for applications, Axios' Erica Pandey reports.
While the number of job postings mandating shots is small — about 4,000 nationwide as of Aug. 30 — the share has spiked in the past month.
Zoom in: The latest Indeed data shows that about 1% of Arkansas job postings sought only vaccinated candidates over the week ending Sept. 24.
In NWA, top employers have set deadlines for employees to be vaccinated.
Yesterday marked the deadline for all Mercy employees. Tyson Foods office workers and all Washington Regional employees have to be vaccinated by today. Walmart employees have until Oct. 4. All allow for limited exceptions.
Between the lines: The University of Arkansas, which employs more than 4,100 faculty and staff, and all area school districts don't require vaccinations.
What to watch: The number of companies requiring vaccines will likely rise even more as companies decide whether to act ahead of the Biden administration's new rules requiring employees at companies with more than 100 people to get vaccinated or be regularly tested for COVID-19.
4. 🏈 Good luck, Hogs
🐗 The Razorbacks are up against Georgia, the No. 2 team in the SEC, on Saturday. So far, we're killing it this season with a four-game winning streak, even against Texas A&M — the Razorbacks' most-watched game on TV since 2016.
It's an away game, but we'll be cheering them on from our living rooms. Kickoff is at 11am. WPS.
5. 🚵‍♂️ Surviving Fayetteville's cyclocross course
Worth, here. I wanted to give Axios readers a firsthand account of what cyclocross riders experience at the new course at Centennial Park.
Brannon Pack, director of cycling tourism for Experience Fayetteville, was happy to take me on a tour.
What happened: After a short walk on the course, we donned helmets and clipped our shoes into gravel bikes.
Cyclocross bikes aren't wildly different from a sturdy gravel bike with a low center of gravity. But there's more clearance around the tires to allow for muck and mud.
The details: The course is about two miles long and has elevation gain of about 150 feet. That's roughly equal to climbing an 11-story building between the start and finish lines.
The course is deceptively pleasant at first as it drifts gently downhill into the woods.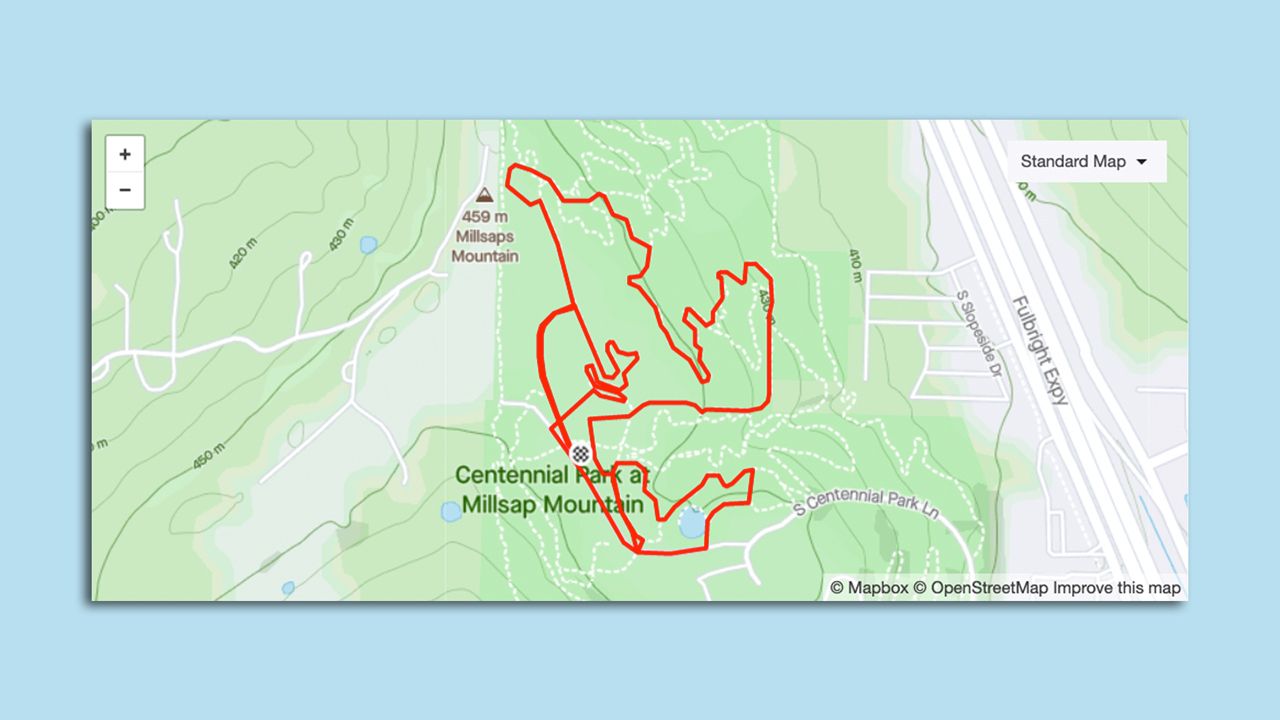 Yes, but: This course isn't for joyriders. It's made for monster competitors.
One hill riders will tackle is 17.8% grade over two-tenths of a mile. In layman's terms: It's stupid damn steep. This is where your heart earns its keep.
Then riders have to dismount and carry their bikes up a 38-step feature.
From the top of this feature is a killer drop with a maximum 21% downhill grade. After five minutes of envisioning my neck snapping, I took an easier descent (so this feature is missing from the Strava map I posted).
Then there are some nice rolling short hills that are a lot of fun.
In competition, they'll start all over again. And do it 12–15 times or so.
The bottom line: This may have been the toughest 2 miles I've done on a bike.
Of note: The course is being prepped for the Oct. 13 World Cup for the next couple of weeks, so it's closed to the public for now.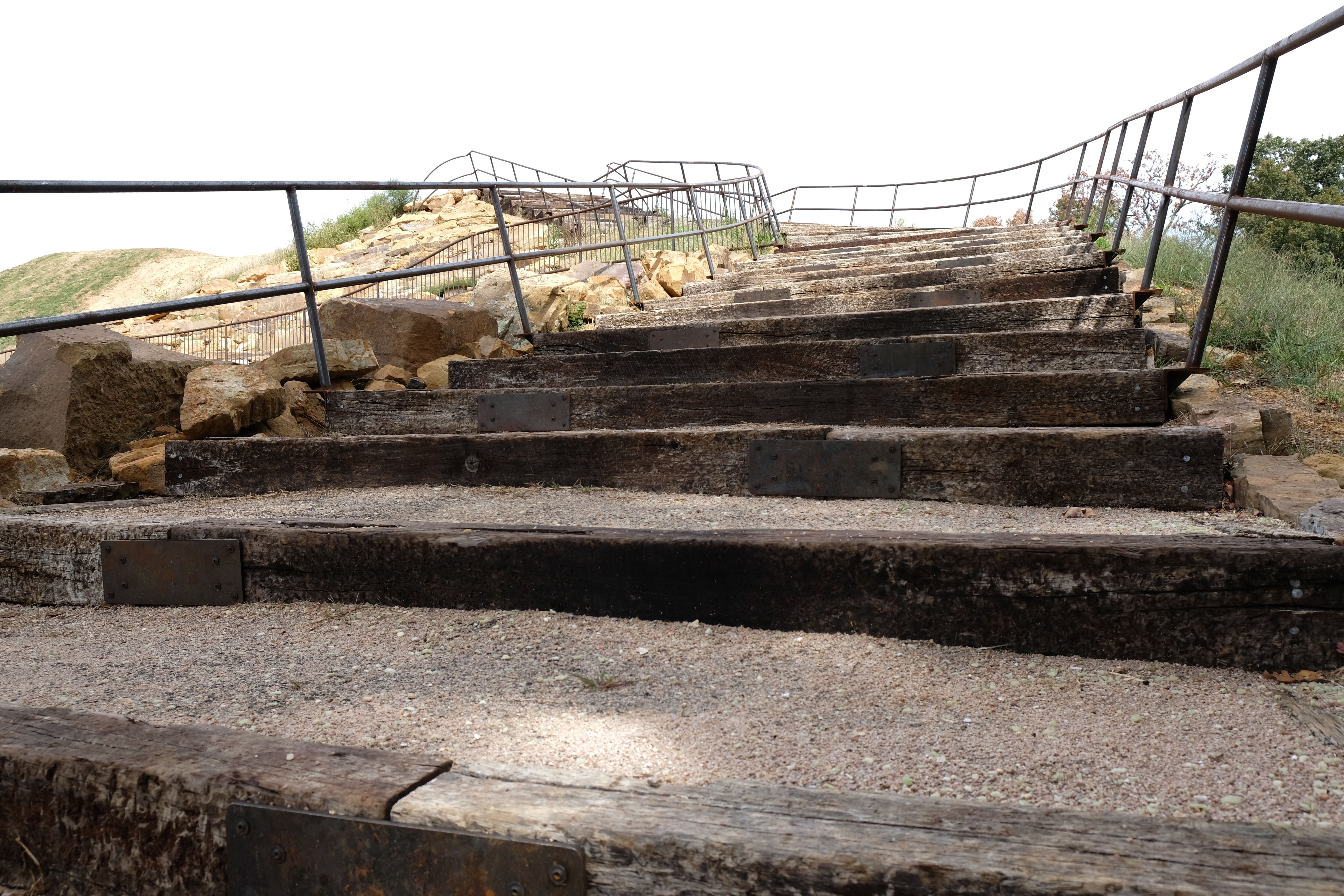 😂 Alex is having fun prepping for this year's NWA Gridiron show, which will only be a podcast this year.
😏 Worth is ready to listen the NWA Gridiron show so he can finally hear Alex sing.
Editor's note: Yesterday's newsletter stated the 8th Street Market entertainment district event was set for Thursday. It's actually at 11am today at the market, so there's still time to catch it.