Axios Northwest Arkansas
May 02, 2022
Happy Monday. Good to see you again.
⛈ Expect thunderstorms.
🍻 We're kicking off the week with a special issue devoted to booze. We'll flush out Arkansas' rules surrounding alcohol and what changes to watch for. Cheers.
Today's newsletter is 960 words — a 3.5-minute read.
1 big thing: Walmart pushes for Sunday sales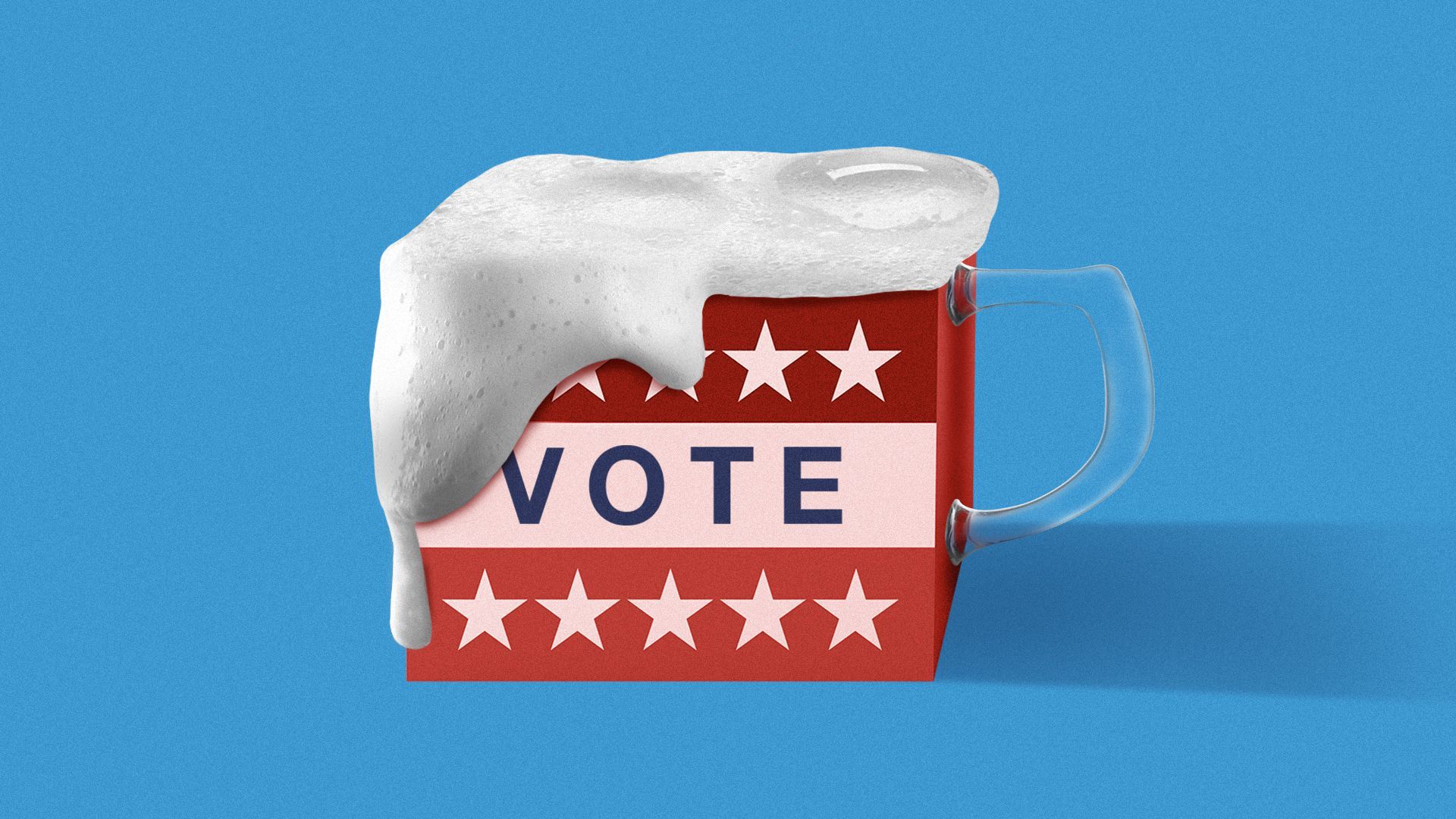 Walmart is leading an effort to overturn the ban on Sunday alcohol sales in Rogers and Bentonville.
What's happening: The company spun up a two-person committee comprised of Michael Lindsey, Walmart's director of government relations, and Clay Kendall, Rogers City Council member, to lead the petition process to get the issue on the November ballot.
The campaign is called "Keep our dollars local."
Between the lines: Opponents of the sales ban say the cities are missing out on sales tax revenue because people buy alcohol on Sundays anyway but are forced to shop elsewhere.
"It just doesn't make a lot of sense," Kendall told Axios, adding that the goal is also to give people choice in where and when they buy alcohol.
State of play: Selling alcohol on Sundays, unless it's served at a bar, brewery or restaurant, is illegal by default statewide, even in wet counties like Benton.
Yes, but: Act 294 of 2009 allows anyone to start a petition to allow Sunday alcohol sales in a wet county or a city within a wet county.
What they're saying: Kendall said Walmart took the initiative to start the petition, and Lindsey asked him to chair the committee.
"Sunday is a very busy shopping day and supporting Sunday sales is just another way we add convenience for our customers," Lindsey said in a statement to Axios through a spokesperson.
What's next: Kendall said last week the campaign had roughly 60-70% of the signatures it needs for petitions in both Rogers and Bentonville.
He said he's not aware of any organized pushback to the issue and expects it to make the ballot and pass in the general election. Signatures are due in August.
2. The rules, explained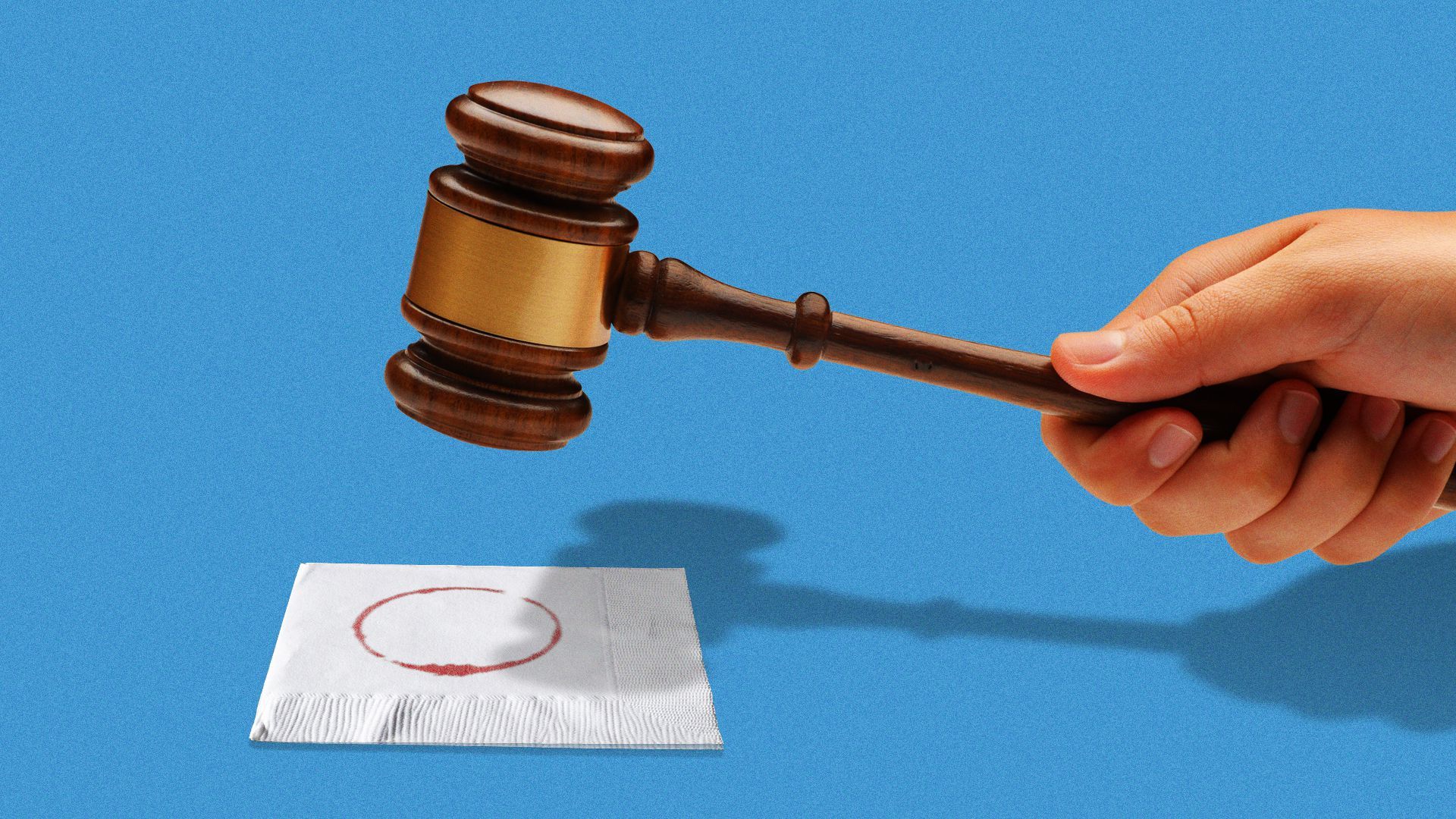 Arkansas, which is among the states with the highest number of dry counties in the U.S., has a patchwork of laws surrounding alcohol that has been evolving for decades.
What happened: All counties in Arkansas were automatically considered wet when Prohibition ended in 1933.
Then, Initiated Act 1 in 1942 gave counties the option of going dry, Scott Hardin, spokesperson at the Arkansas Department of Finance and Administration, tells Axios.
The big picture: Arkansas makes you fight for your right to party, requiring 38% of registered voters in a county to sign a petition just to get the option to go wet on a ballot.
Most issues require petitions signed by just 10% of people who voted in the last gubernatorial election.
State of play: The majority of Arkansas counties — 44 of 75 — are wet. Grassroots efforts to turn some dry counties wet exist, with Van Buren and Sevier counties successfully doing so in 2020.
But Hardin said he was not aware of any efforts to overhaul alcohol laws statewide.
Dry counties cannot have bars or sell alcohol in stores.
Yes, but: Restaurants can serve alcoholic beverages with a permit.
Craighead and Faulkner counties, which are dry and have population centers like Jonesboro and Conway, have the most special permits in the state. You see a lot of "bar and grills."
It's state law that bars close by 2am.
Yes, but: There are a few bars like Midtown Billiards in Little Rock and Arlie Muck's Tavern in Fort Smith that are still open until 5am because they have grandfathered permits.
The state limits the number of liquor stores a wet county can have.
Yes, but: There's no limit on the number of bars.
The state loosened rules in 2017 on selling wine in grocery stores.
Yes, but: Grocery stores still can't sell hard liquor.
3. Where you can and can't buy alcohol
4. A decade of alcohol sales in Benton County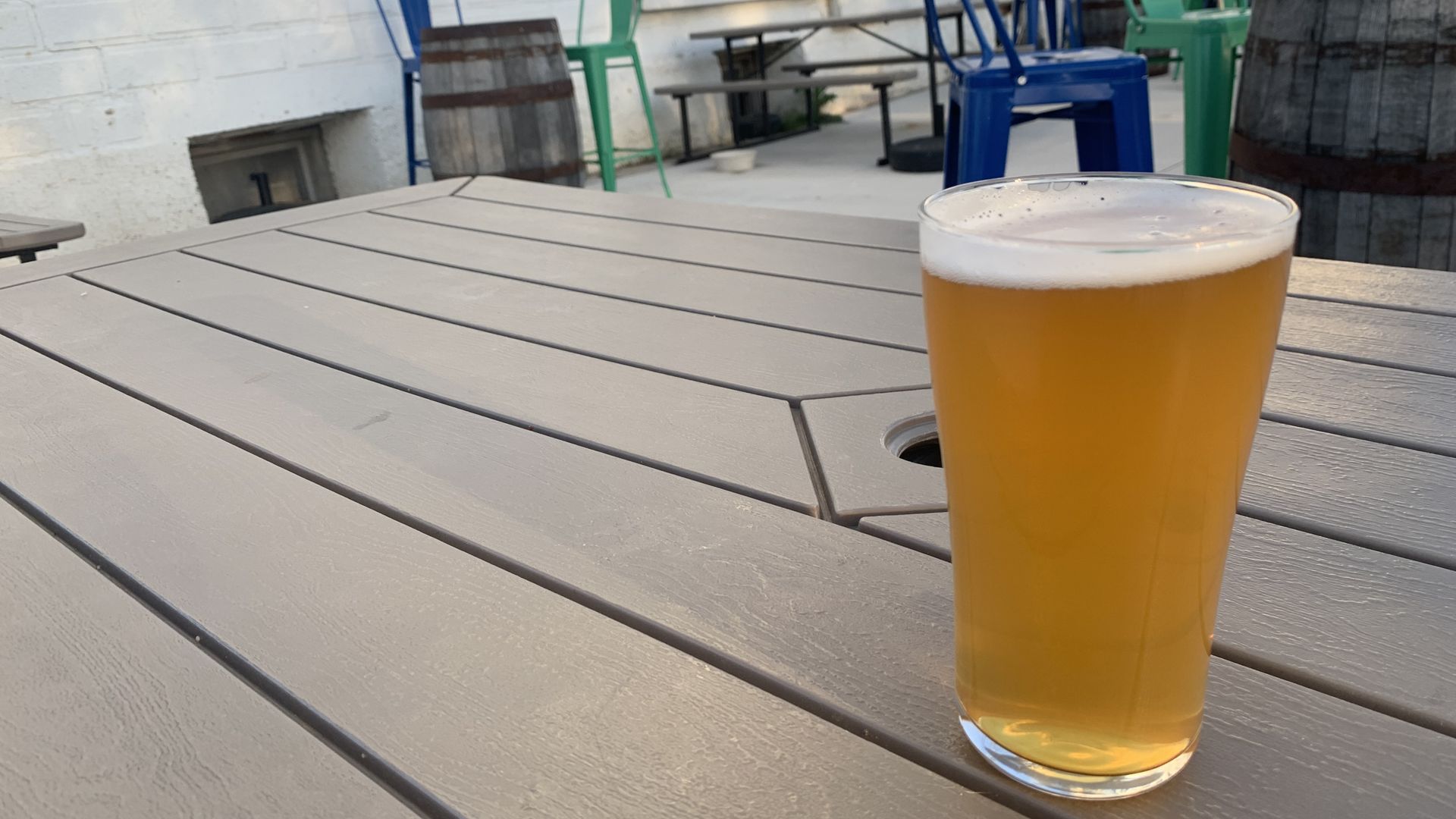 Every bar, brewery and liquor store in Benton County was established within the past 10 years, after voters approved going wet in 2012.
Why it matters: Alcohol sales are important for economic development and quality of life, J.R. Shaw, executive director of Visit Rogers, told Axios.
Wet counties are seen as more progressive and attractive to residents, tourists and people looking to move or do business here, he said, adding that alcohol manufacturing and sales also create jobs.
By the numbers: Benton County has about 600 active permits, including 144 retail beer permits, 70 retail liquor permits and 87 grocery store wine permits, according to the Arkansas Department of Finance and Administration, which oversees the Alcoholic Beverage Commission.
The Alcoholic Beverage Commission doesn't track liquor sales or related tax revenue.
What they're saying: Lacie Bray co-founded Benton County's first brewery, Ozark Beer Co., in 2013 in Rogers.
"We really understood and took seriously that we were creating a beer culture here," she told Axios, adding that many of their customers had never been to a brewery or tried craft beer.
State of play: Bray said Ozark had a hard time finding someone willing to rent to them because brewing in Benton County was so new. Now, Ozark sells in stores, restaurants and bars all over Arkansas and southwest Missouri in addition to its taproom.
And the brewery is growing beyond its regular customer base. In recent years, Bray has noticed more out-of-towners coming to check out the local beer scene.
Flashback: Tom and Steuart Walton spearheaded the effort to overturn Benton County's dry status.
Their campaign commissioned an economic impact study that estimated a $33 million-a-year upside to going wet.
Of note: The Department of Finance and Administration could find no record of Washington County ever going dry after the end of Prohibition.
As a result, it has longtime staples like Maxine's Taproom in downtown Fayetteville, which has been in business since 1950 and still serves up a stellar Old Fashioned.
🍷 Alex had the idea to do an alcohol issue when she visited her family in Craighead County. She came to the sudden realization that she was in a dry county while trying to find a liquor store.
🏝 Worth is out for the day.