Axios Northwest Arkansas
August 18, 2021
Happy Wednesday, NWA.
⛈ It's a scattered thunderstorm kind of day.
🦜 Situational awareness: Bad news for Jimmy Buffett fans. He rescheduled his Sept. 14 AMP concert to next summer.
We still want to know: Have you cut ties with a friend, family member or acquaintance because they wouldn't get the COVID-19 vaccine?
Hit reply to let us know. And please tell us what generation you belong to.
Today's newsletter is 911 words — a 3.5-minute read.
1 big thing: AG weighs in on critical race theory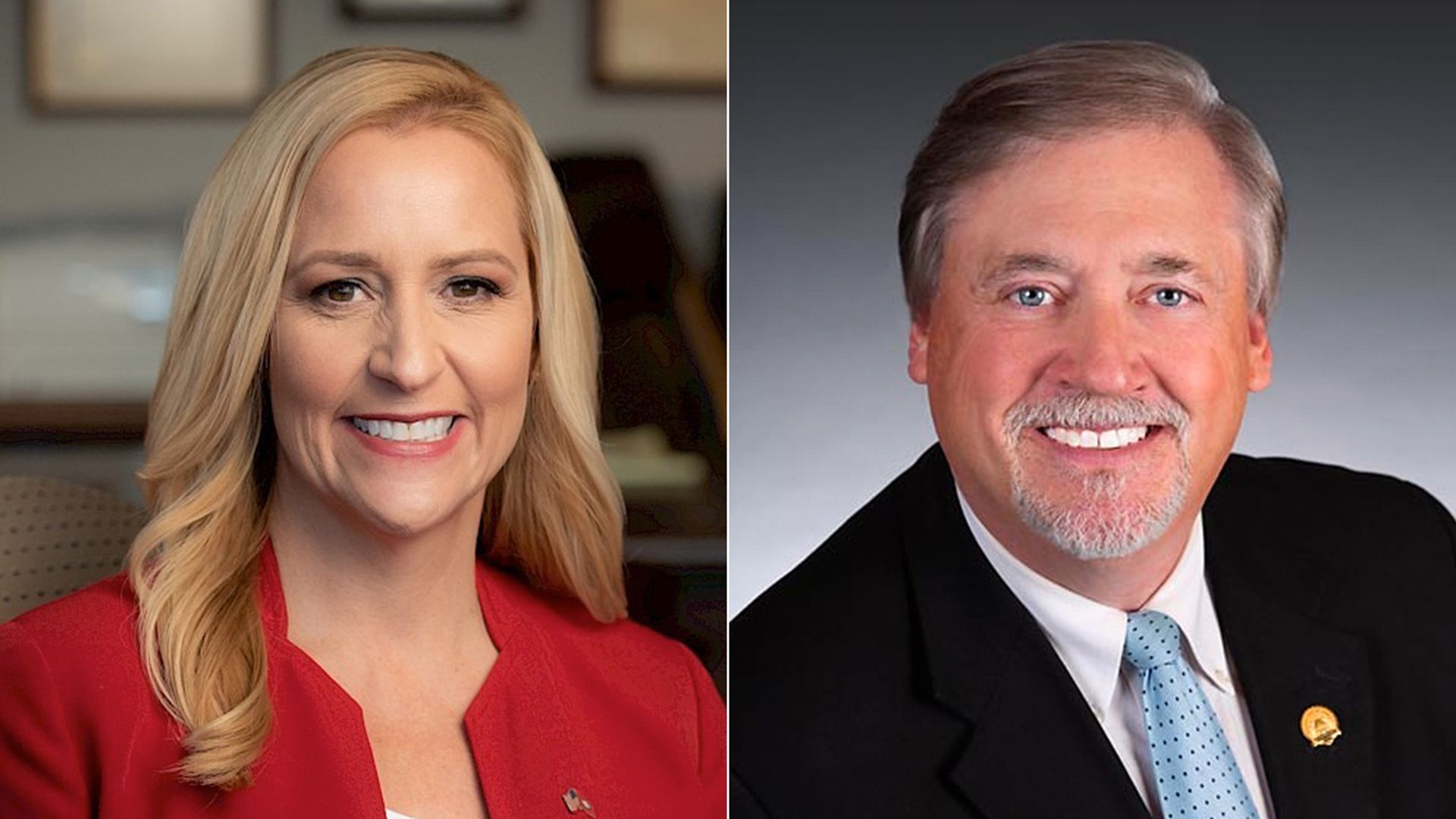 Arkansas Attorney General Leslie Rutledge wrote in an opinion this week that under certain circumstances, critical race theory and antiracism teachings could violate civil rights laws.
The circumstances outlined in the 10-page opinion pretty much align with those already accepted as violations of law: racial stereotyping, creating a hostile environment, providing separate benefits, and segregation, among others.
The AG's letter was in response to state Rep. Mark Lowery (R-Maumelle), who asked Rutledge in June for an opinion on the legality of teaching antiracism and critical race theory in Arkansas public schools and universities.
Context: Critical race theory (CRT) is a concept that links racial discrimination to the nation's foundations and legal system. Think of the criminal justice system, education system, labor market, housing market, and health care system.
Why it matters: The AG's opinion doesn't — and can't — ban teaching CRT in public schools, but it could give lawmakers the political cover they previously lacked to enact a ban when the legislature meets this fall.
Flashback: Earlier this year, Lowery's House Bills 1231 and 1218, both seeking to limit CRT teachings in Arkansas, failed to get legislative support and were withdrawn.
Lowery then introduced House Bill 1761, which would prohibit instructional materials in public schools from teaching any race is superior, that any race is inherently racist or that the U.S. is systematically racist.
After passing the House, the legislature adjourned before it was brought to the Senate floor.
The other side: "Controversial theories don't go away. ... If we ignore them, what happens when our students grow up and encounter them somewhere else?" Todd Sisson, a U.S. history teacher at Rogers New Technology High School, told Axios.
The intrigue: The AG's opinion uses the words "can violate" while her news release and social media use more absolute language.
The news release refers to CRT as "a neo-Marxist ideology that distorts and rewrites history, classifies people based on race, and teaches children to judge people based on skin color and sex."
Her office wouldn't address the language discrepancy.
What's next: It's unclear if the legislature will take up House Bill 1761 when it meets later this year to work on redistricting.
2. The laws of viruses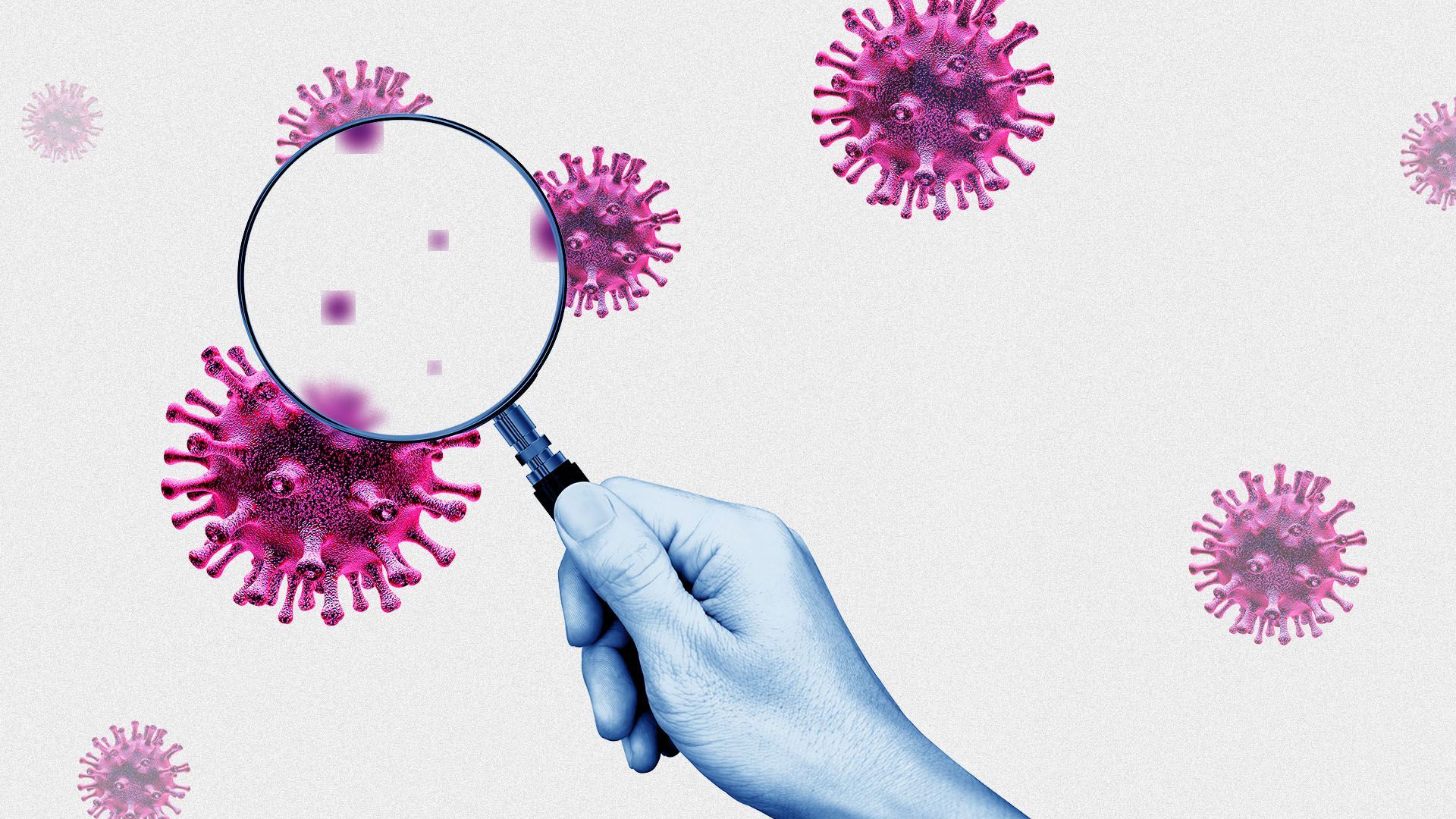 The University of Arkansas is establishing an institute focused on virus research, the university announced Tuesday.
Why it matters: Researchers will study universal laws of viruses, including what causes them to emerge and jump from species to species.
Details: A $6.1 million grant from the National Science Foundation will pay to start the institute, called the Host-Virus Evolutionary Dynamics Institute.
The institute will be based at the main U of A campus in Fayetteville and have hubs at the University of Arkansas at Pine Bluff, the University of Maine, Ouachita Baptist University in Arkadelphia and Universidad Interamericana in Puerto Rico.
1 cool thing: The plan is to work with other labs and institutions, compare data, and come up with common "rules" for how viruses behave.
3. Sam's Club memberships boost Walmart revenue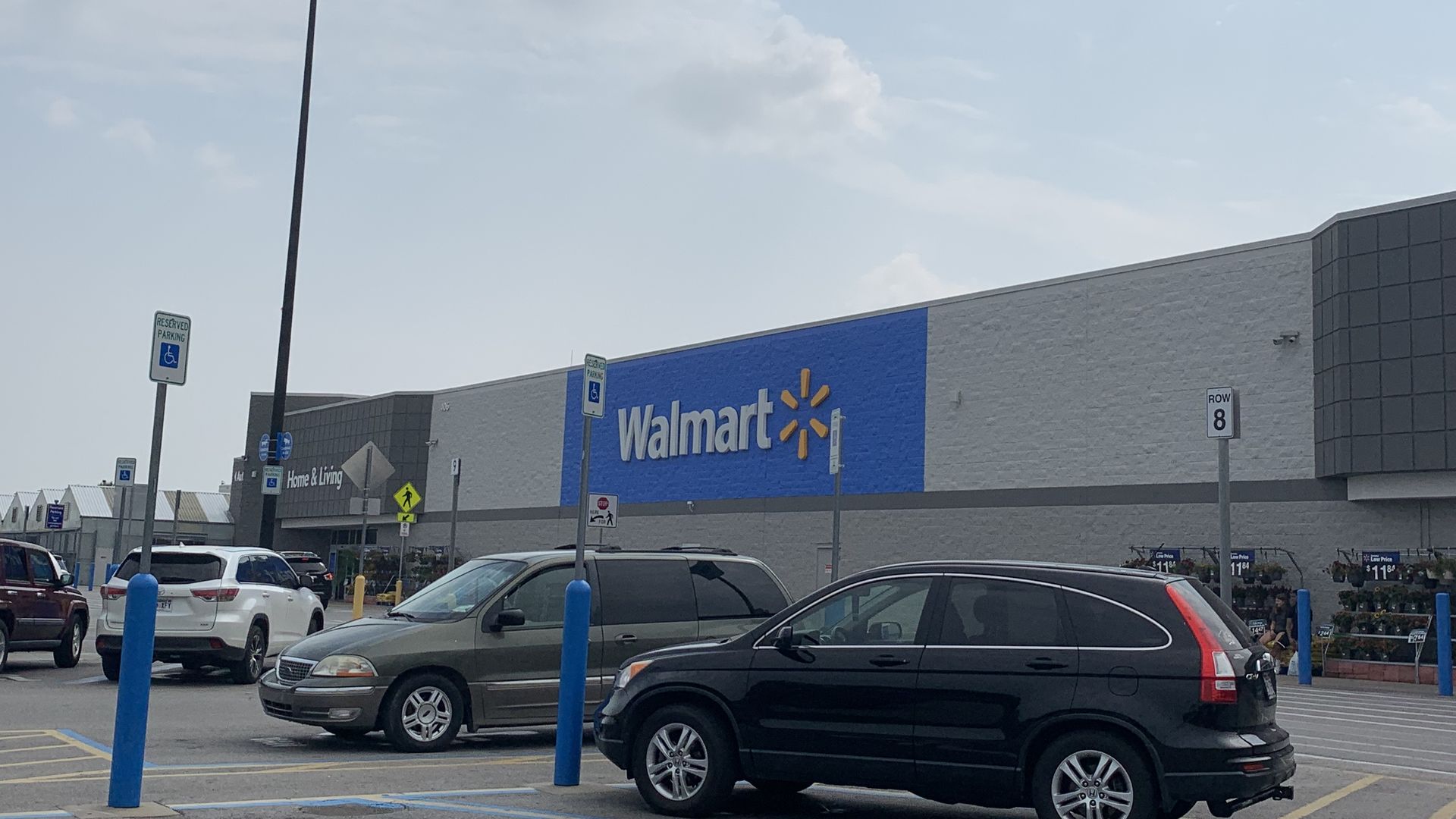 The Bentonville-based retailer on Tuesday reported $141 billion in revenue for Q2, a 2.4% increase from the same period last year.
The intrigue: Walmart's revenue was higher than analysts expected, partly because of a 28% increase in membership income from Sam's Club (must be all those pandemic toilet paper buys) and growth in the company's advertising platform service, Walmart Connect, according to Talk Business & Politics.
Of note: E-commerce sales were up by about 6%.
Go deeper: Read the full earnings report here.
4. State hits hospitalization record
Arkansas had 1,459 COVID-19 patients in hospitals Monday, a new high for the state, according to the Arkansas Democrat-Gazette.
Threat level: The state also reported its highest use of ventilators since the pandemic began at 323.
What they're saying:
"The Delta variant is causing more severe disease in a higher proportion of patients than what was circulating before. What is also different about this variant is the number of younger people who are needing a ventilator. By far, the majority are unvaccinated."
— Baptist Health System spokesperson Cara Wade to the Arkansas Democrat-Gazette
Zoom in: Ventilator use in NWA escalated over the weekend, according to a statement from NWA hospitals.
NWA hospitals on Monday reported all-time highs in both ICU bed and ventilator usage, with 128 people in the ICU and 76 people on ventilators.
Of note: They are not all necessarily COVID-19 patients. However, more beds and ventilators in use mean fewer available for both COVID and non-COVID patients.
NWA hospitals had 166 COVID-19 patients as of Monday.
5. 1 bike thing: Mobile service and regional rentals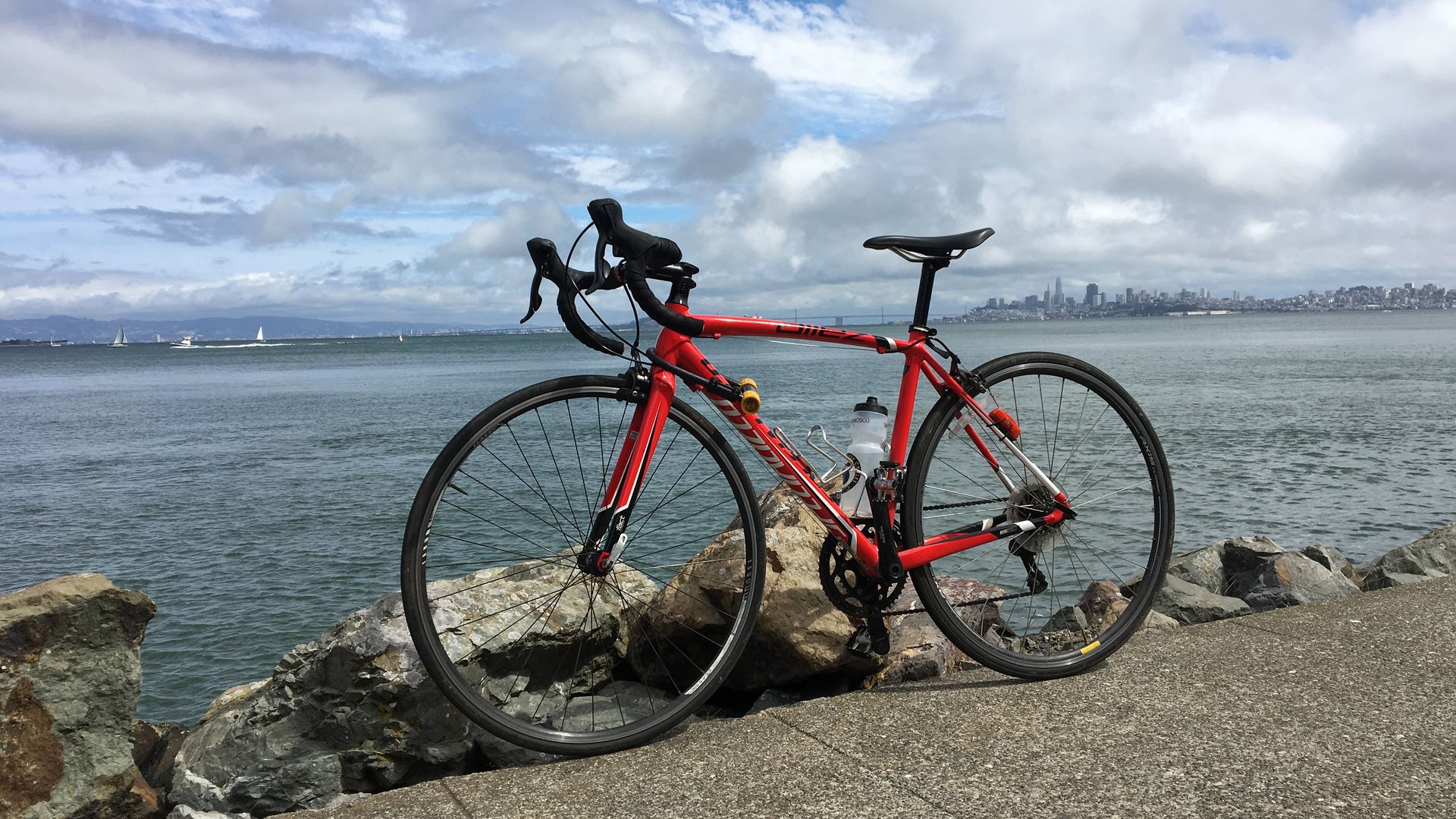 🚲 It's Wednesday — have we mentioned bikes yet? No?
Well, the latest cycling business on the scene is Bike.co, which should fill a wide-open niche in NWA cycling: regional rentals and mobile bike service for tuneups and repairs.
What's happening: Nate Nead, who recently relocated here from Seattle with his wife and four children as part of the Life Works Here talent initiative, launched the company this month.
The company will pick up your bike and drop it off, or repair it at your location.
Or, you can drop it at locations in Bella Vista, Bentonville, Fayetteville, Fort Smith, Rogers or Springdale.
You can also rent road, mountain and gravel bikes in the same cities.
Why it matters: As NWA grows as a cycling tourism destination, businesses like Bike.co can cater to visitors who might skip the trip rather than ship their precious bike.
Why it also matters: It's proof the Life Works Here initiative has attracted talented entrepreneurs who will invest in and enrich our regional economy.
Editor's note: The top story in yesterday's newsletter was corrected to show that Fayetteville's mask mandate covers businesses where more than 10 people may gather, including city buildings (not just in city buildings).
❤️ Alex is celebrating two years with her boyfriend.
🚵‍♂️ Worth is really ready for this pandemic to be over so he can do a bike trip around the Sausalito area he planned two years ago.