Axios Northwest Arkansas
January 31, 2022
Happy Monday. We're already at the end of January.
☀️ Today's weather: Sunny with highs in the low 60s.
Today's newsletter is 650 words — a 2.5-minute read.
1 big thing: Pandemic looms over economy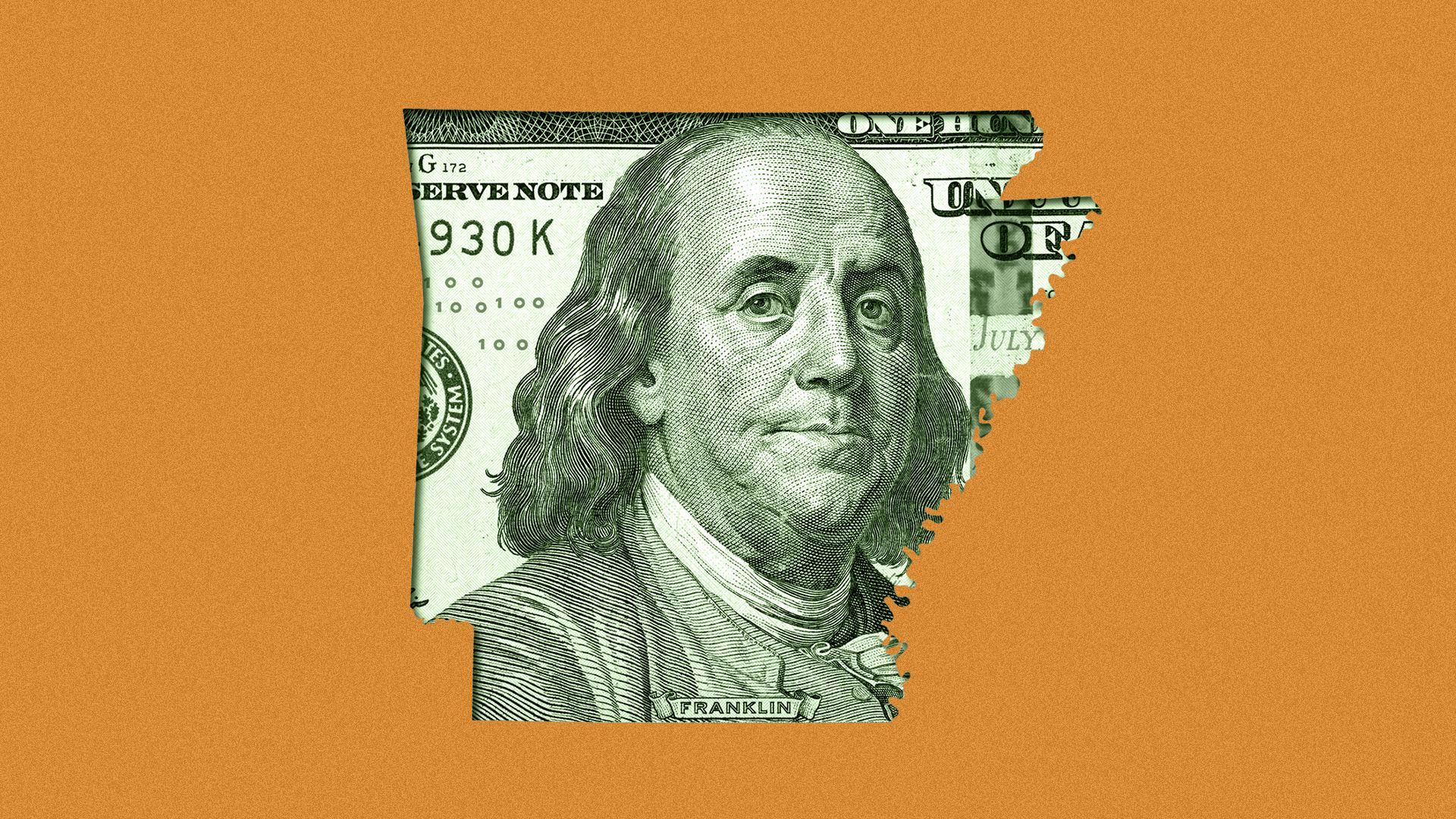 Economists say that while the economy is on the upswing in many regards, the effects of the pandemic are ongoing.
Why it matters: While economists can use data to make predictions, the uncertainty of the virus could cause those predictions to be off.
Driving the news: The University of Arkansas' Center for Business & Economic Research hosted its annual business forecast on Friday.
Some key takeaways from the forecast include:
Mervin Jebaraj, the director of the center, predicts Arkansas will add 20,000 jobs this year. The state added 27,000 jobs in 2021 after losing 38,000 jobs in 2020, he said.
People are leaving jobs at small businesses for jobs in big businesses.
Wages are rising but are not keeping up with inflation.
The state's unemployment rate is 3.1%, compared to the national rate of 3.9% at the end of 2021, which will likely continue being a double-edged sword for the state's staffing shortage woes. (Go deeper on NWA's record-low unemployment rate.)
Pandemic-related childcare struggles, including daycares shutting down, and quarantines continue to disproportionately affect women in Arkansas. Fourteen percent of moms with kids under 6 years old quit their jobs in 2021 because of childcare, compared to 5% of fathers.
From a global outlook, vaccinations will likely "win" the battle over COVID-19 this year, says Juhi Dhawan, senior managing director, partner and macro strategist for Wellington Management.
Full story: Six predictions for Arkansas' economy in 2022
2. Railyard Live announces concert series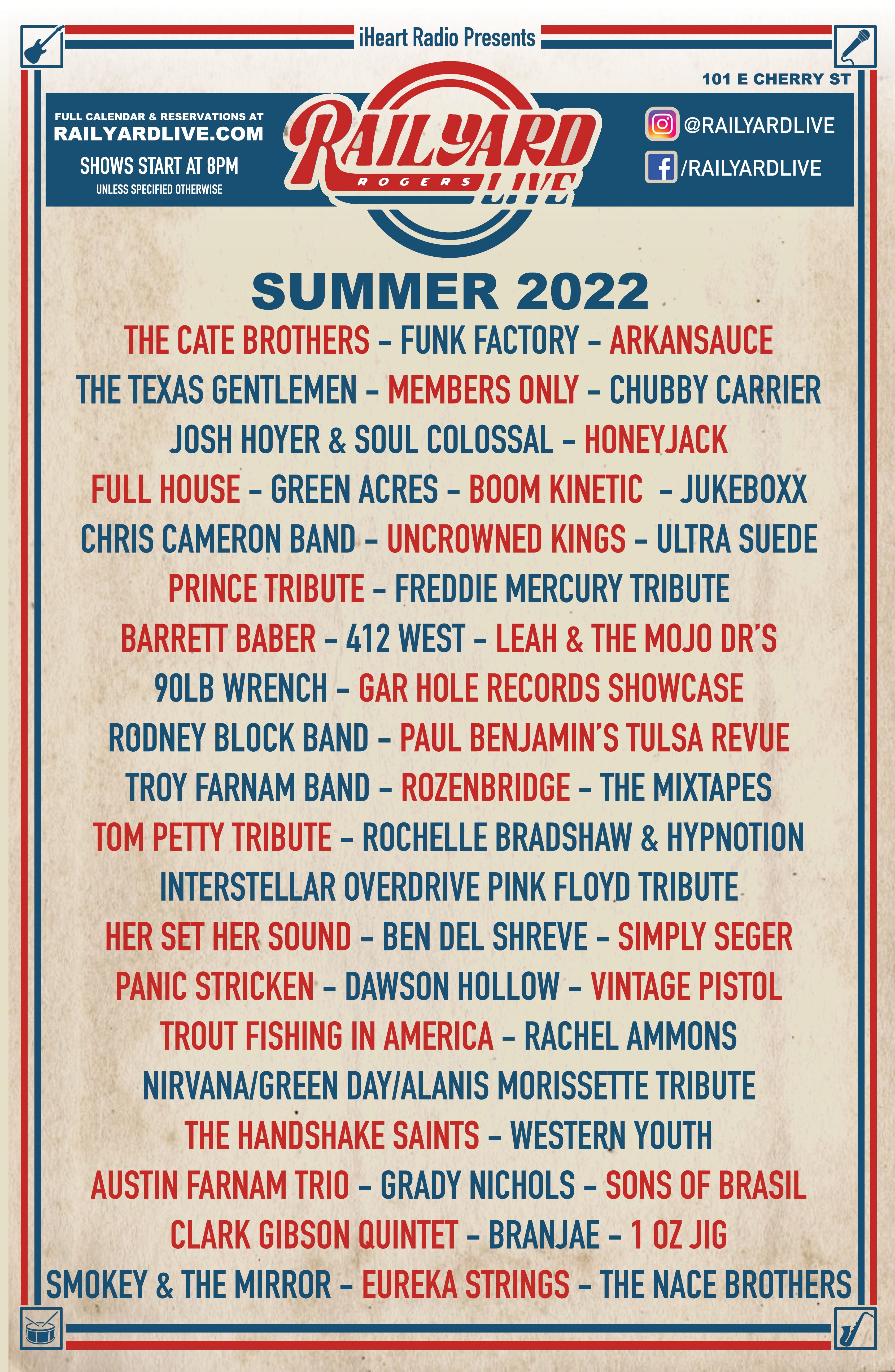 Railyard Live, the city-owned concert venue that opened downtown last year, has its full lineup for 2022.
Details: Local bands like Arkansauce and Boom!Kinetic are booked each Friday and Saturday night from May 5 to Sept. 24.
Context: The Butterfield Stage at Railyard Live is part of a push for more arts and culture in Rogers and the revitalized downtown. The stage was intended to fill a void for a midsize concert venue.
3. Kitchen sink: Other drops of news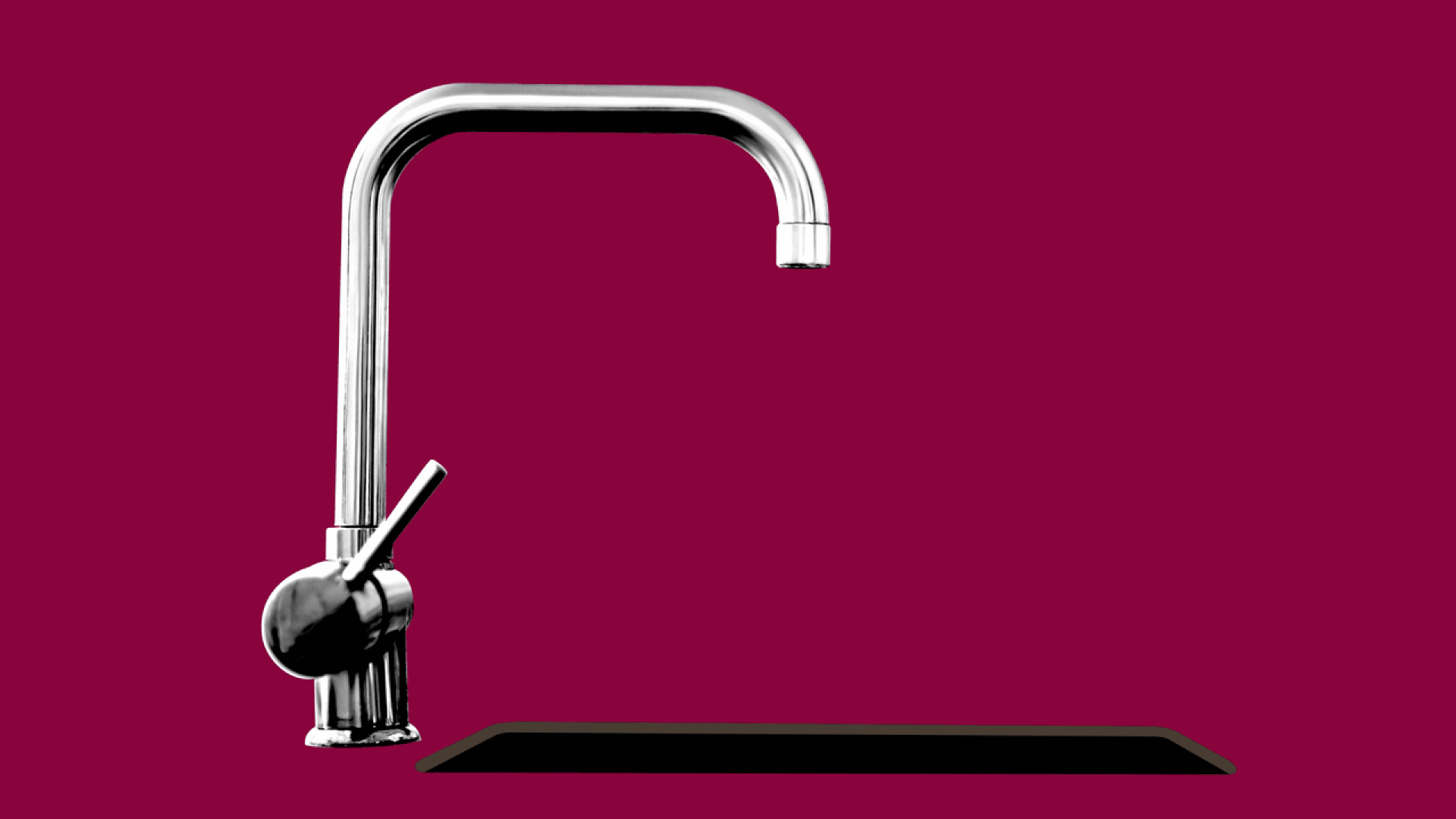 🛣 A portion of U.S. 412 in Arkansas and Oklahoma will be an interstate, connecting Northwest Arkansas and north-central Oklahoma. (Northwest Arkansas Democrat-Gazette)
💰Sales tax revenue in the four largest NWA cities was up nearly 12% in January compared to January 2021. (Talk Business & Politics)
🧑‍🏫 Staff and faculty at Fayetteville Public Schools will receive raises. The new starting salary for teachers is $50,000. (5 News)
🏘 The newly formed Bentonville Housing Authority had its first meeting Friday. The group is to review the city's housing needs, including affordable housing, and make recommendations to the city council. (Northwest Arkansas Democrat-Gazette)
4. Pics du jour: Cyclo-cross World Championship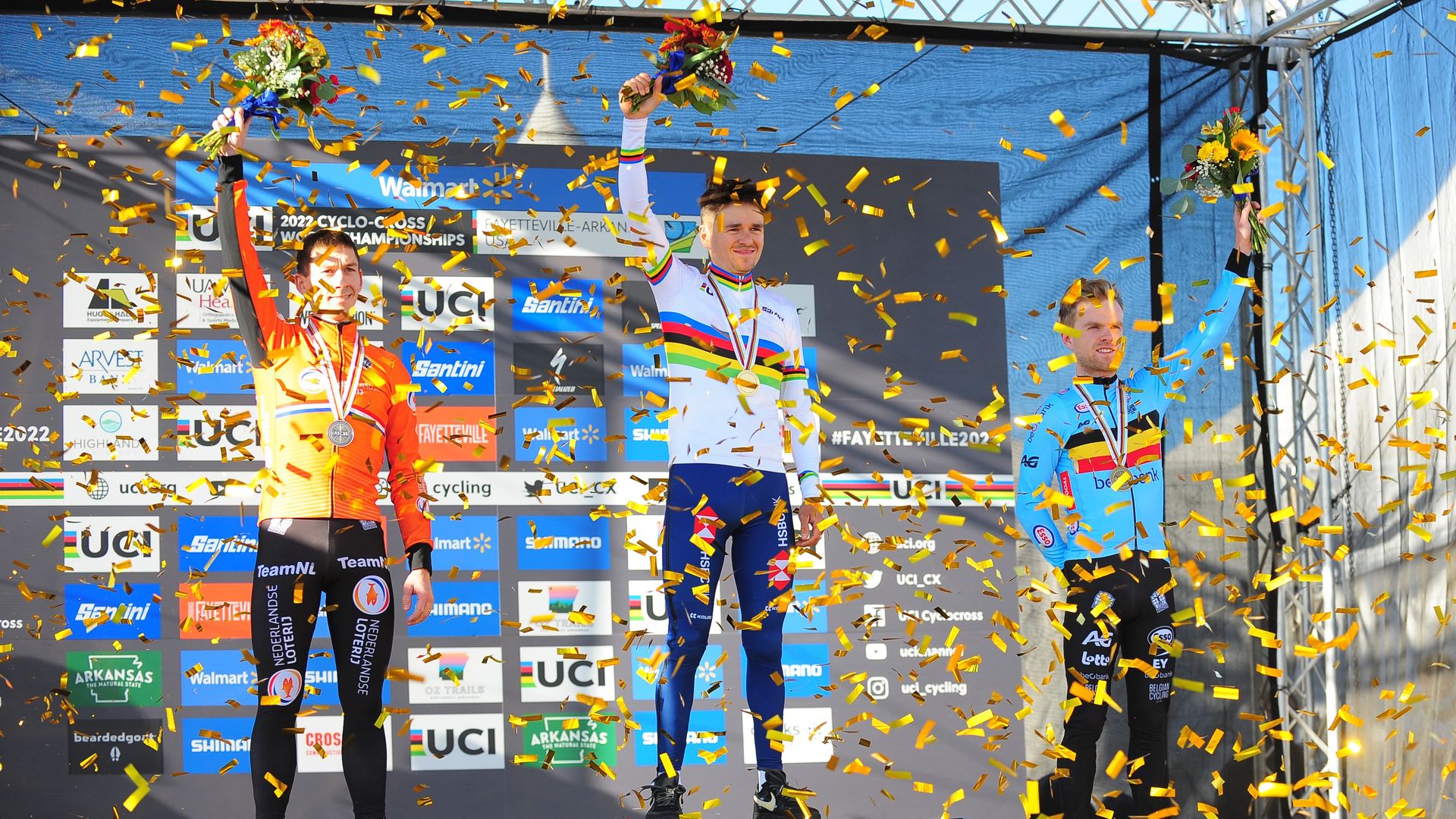 If you missed the 2022 Cyclo-cross World Championships over the weekend, here's a taste:
Thousands of people. Dozens of languages.
Laughter. Tears. Blood. A lone trombone and lots of cowbells.
Beer, sun and good food.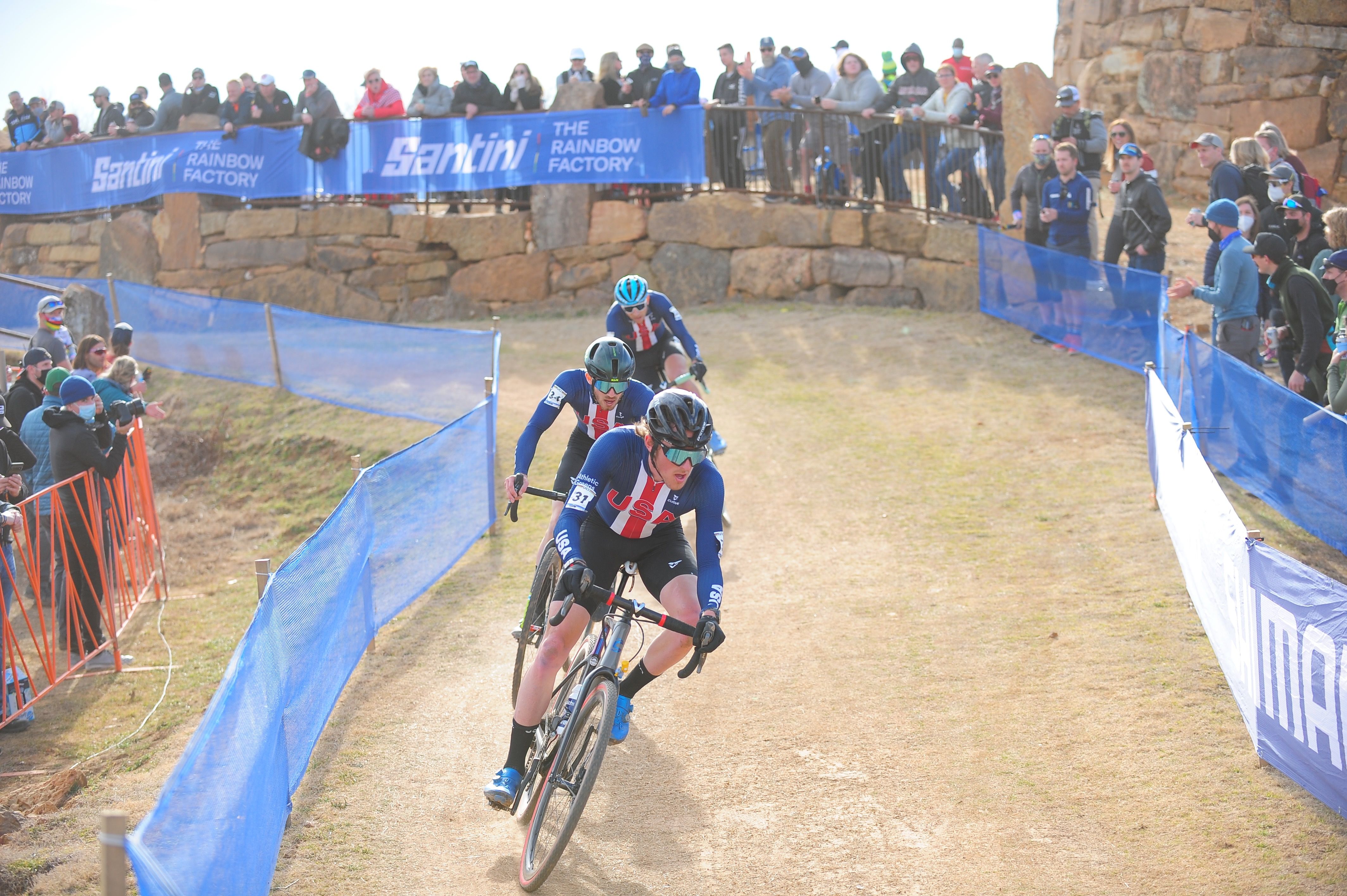 Why it matters: This was a moment where NWA could show off its cycling chops to an international audience.
Since as many as 6,000 European spectators and athletes were expected, this may be the next big step NWA makes toward being the cycling destination for tourists.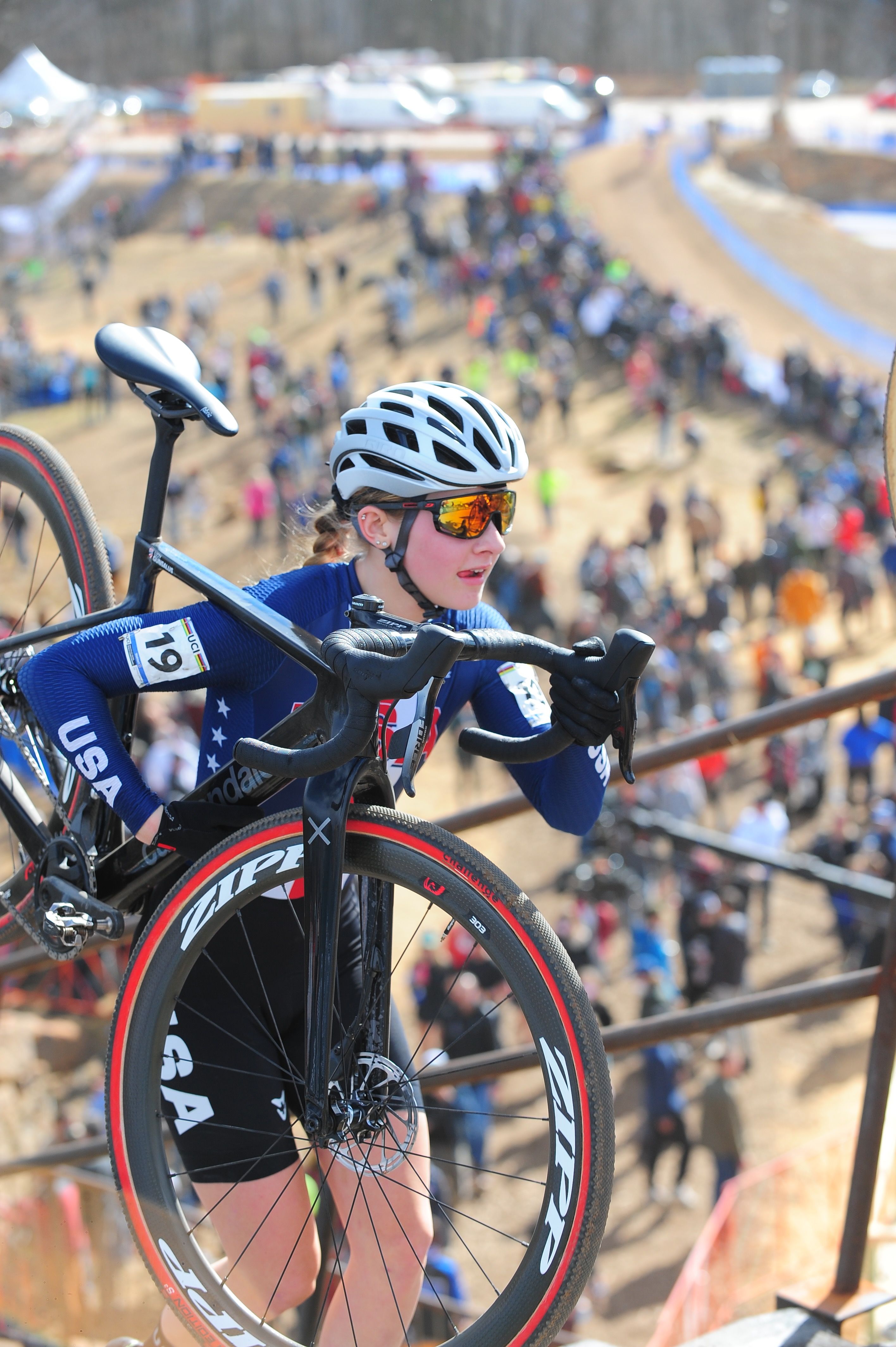 5. 🍔 What Worth ate: The hometown cheeseburger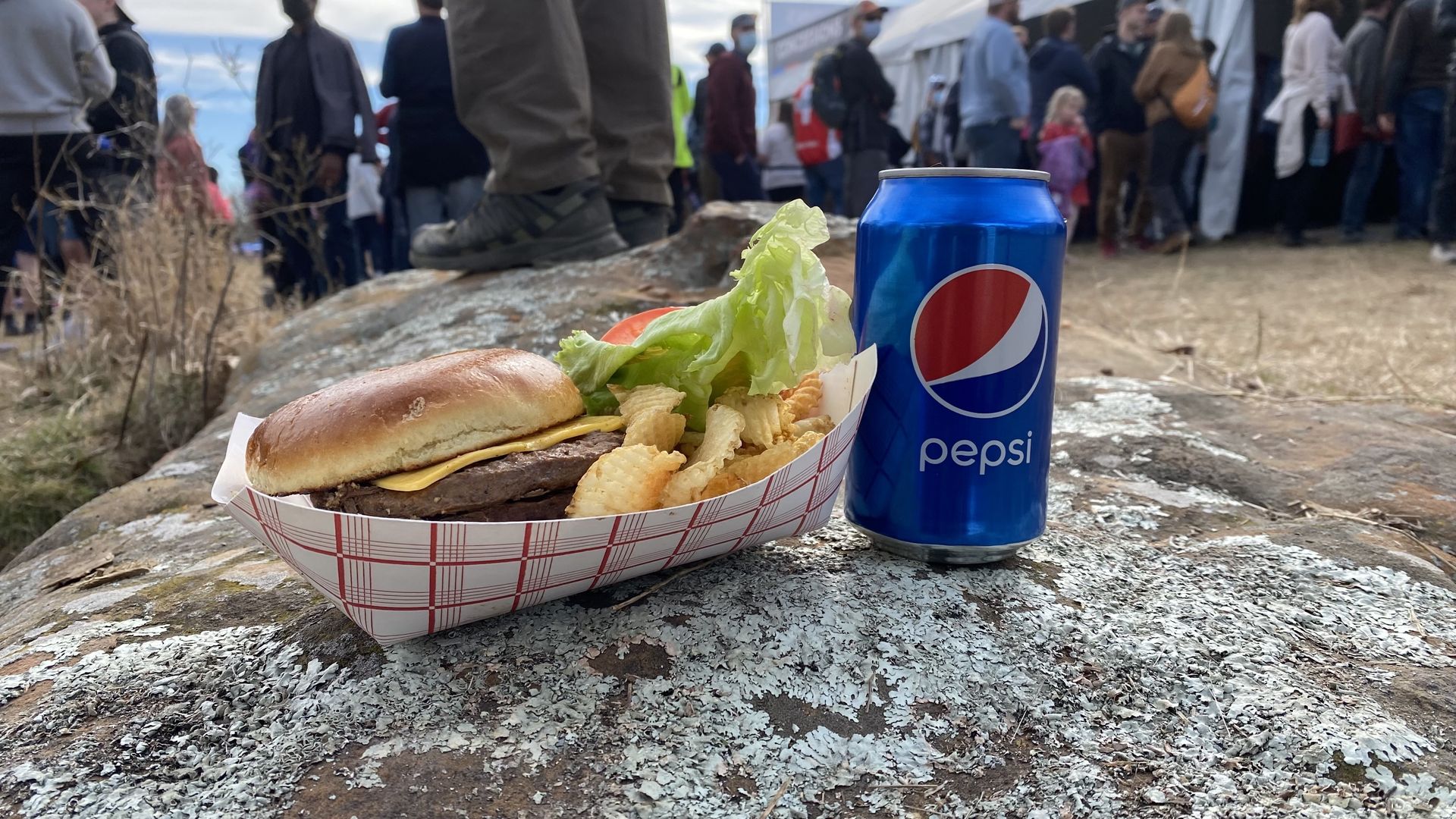 👋 Worth here. Nothing hits the spot like a good ole burger when you've been hiking in the woods with a heavy pack.
The setup: This burger is from the concession stand at the 2022 Cyclo-cross World Championships.
It was two smashed Black Angus beef patties with American cheese, Thousand Island dressing and cross-cut potato chips ($14). Garnish to taste with the veggies.
For travelers from abroad who'd never eaten a burger in the U.S., this was a great basic introduction.
And nothing beats eating it from atop a lichen-covered rock, sitting in the grass, soaking up the sun.
The downside: You can't get one now. These were part of the limited menu that included a portobello cap burger and a West Memphis style pork barbecue sandwich (with slaw on top).
The upside: Maybe, just maybe, if the Union Cycliste Internationale decides to come back, the burger will too.
🚀 Alex had an amazing weekend seeing Elton John in concert with her sister.
👻 Worth is listening to "The Amityville Horror."
Want free Axios swag? Refer your friends to Axios Northwest Arkansas, and get cool merch like stickers, totes, hats, T-shirts and more!